Maggie Wilson shared her thoughts on her estranged husband Victor Consunji's post about welcoming a new baby.
On Instagram, she reposted a screenshot of an ABS-CBN report featuring the real estate magnate's photo with businesswoman Rachel Carrasco and a newborn baby, which was shared on Vic's Instagram account with the following caption: "This beauty had a long day. #NotMe #TheLittleGirlOnMyTummy #IGuessIAmTheCrib #SomeoneAskedIfIShouldHaveABabyAfter45 #ISaidNo #4To5BabiesAreMoreThanEnough."
Further, the article stated that netizens hoped the news would end his public feud with Maggie.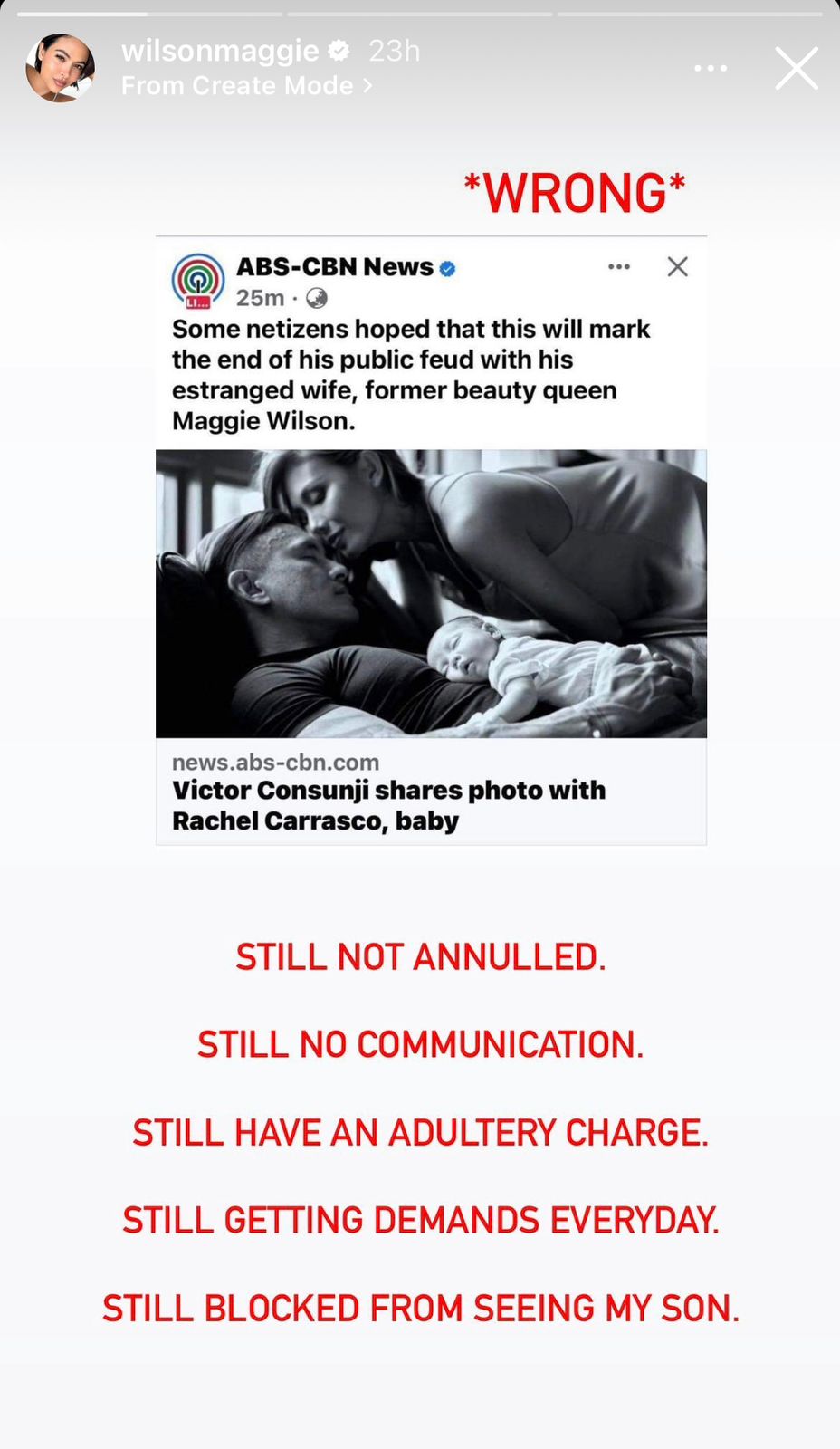 ADVERTISMENT - CONTINUE READING BELOW ↓
Maggie aired her thoughts, captioning the photo as "wrong." She wrote, "Still not annulled. Still no communication. Still have an adultery charge. Still getting demands every day. Still blocked from seeing my son."
She also reposted another statement by Tim Connor, who had his own take on the issue. Asked by netizens on Insta stories about how he remains calm despite "all the craziness that's been going on," the entrepreneur responded: "If you are referring to the Victor and Maggie drama? The irony of it is that I actually feel sorry for him and although many might feel that I should be angry or upset, I am not! I just think he needs some sensible people around him that are looking out for his best interests and not their own.
"Speaking from my own bad experiences, ego and thinking you are powerful can really put you in a bad place. If I had a beautiful healthy young son and daughter, I would be cherishing these moments (and letting the mother).. And not playing games I will regret in the future."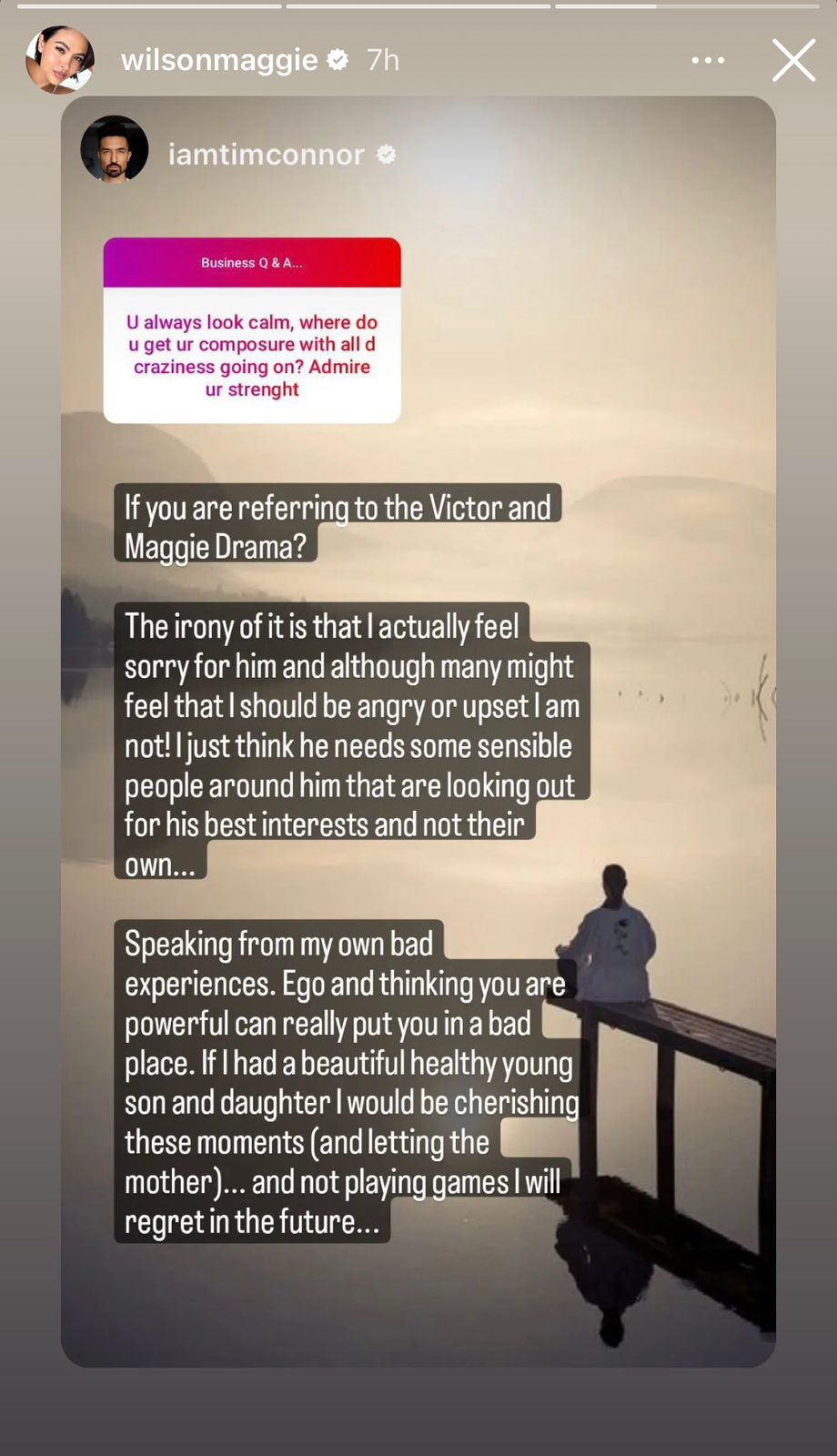 Vic and Maggie announced their separation on September 27, 2021, after 11 years of marriage. What was initially publicized as an amicable breakup quickly had a turn of events when the beauty queen spoke up about being denied access to their son Connor's birthday photos six months after. Since then, the two have seemingly yet to patch things up, the latest update being Maggie crying foul over being allegedly kicked out of her house and accused of adultery by Vic.
ADVERTISMENT - CONTINUE READING BELOW ↓