Maine Mendoza may be a TV phenomenon, box-office queen, and best-selling author, but she's just like any twentysomething in many ways. She spends hours and hours on IG Explore, she geeks out over makeup articles, and she can create a ~lewk~ with just one lipstick (lips, cheeks, eyelids—done!).
Unlike most twentysomethings though, Maine is the first-ever #MACMaker to create her own lipstick for the brand for the second time. The new deep red shade, @MaineDCM Lipstick, comes two years after her first peachy beige lippie that sold out instantly. This time, she also came up with a red lip gloss, @MaineDCM Lipglass, which can be worn on its own or on top of the lippie.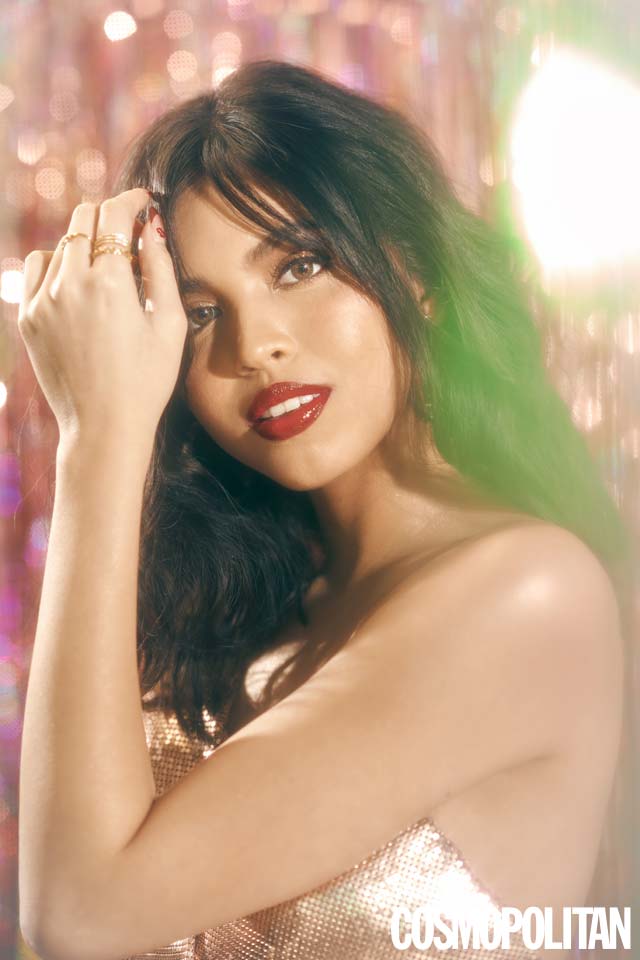 It's a huge feat for Maine and a truly amazing way to ring in her 25th birthday. In celebration of her big day on March 3, here are 25 things she has learned about beauty, confidence, and positivity.
1. She defines beauty in her own terms. "I find something or someone beautiful if they evoke some kind of emotional response like wonder or interest. Ang hirap kasing magbigay ng precise definition kasi very complex ang idea of beauty. I find beauty in the simplest and weirdest things."
2. It all boils down to happiness. "When do I find myself most beautiful? All the time, char! When I'm genuinely happy, of course! Lahat naman tayo gano'n, 'di ba? We glow when we're happy. We do beautiful things when we're happy."
3. For her, the most beautiful people on Earth are her mom and sisters. "Kung pangit [ang nanay ko], pangit ako, " Maine says with a laugh. "I'd like to believe that my sisters and I were formed by ~beautiful chromosomes~."
Continue reading below ↓
Recommended Videos
4. She finds the color red "a superhero in makeup form." Maine says, "It represents strength to me. It gives me a boost in confidence. It gives me this feeling that I'm invincible. Considering I'm really shy, I feel confident when I wear red lipstick."
"At first, we get shy, kasi hindi tayo sanay magsuot ng red lipstick. Pero nagustuhan ko siya kasi it gives me self confidence."
5. Wearing red lippies was a real game-changer for her. During her culinary internship in the US before showbiz came calling, she discovered red lipstick and couldn't stop taking selfies. "Aliw na aliw ako sa red lipstick back then. At first, we get shy, kasi hindi tayo sanay magsuot ng red lipstick. Pero nagustuhan ko siya kasi it gives me self confidence. It's really a nice color."
6. Red = awra. "Coming up with the red shade for MAC was a no-brainer for me after the first lipstick. I feel like this is a better time to release a red lipstick for my fans. Eto naman, pang-awra."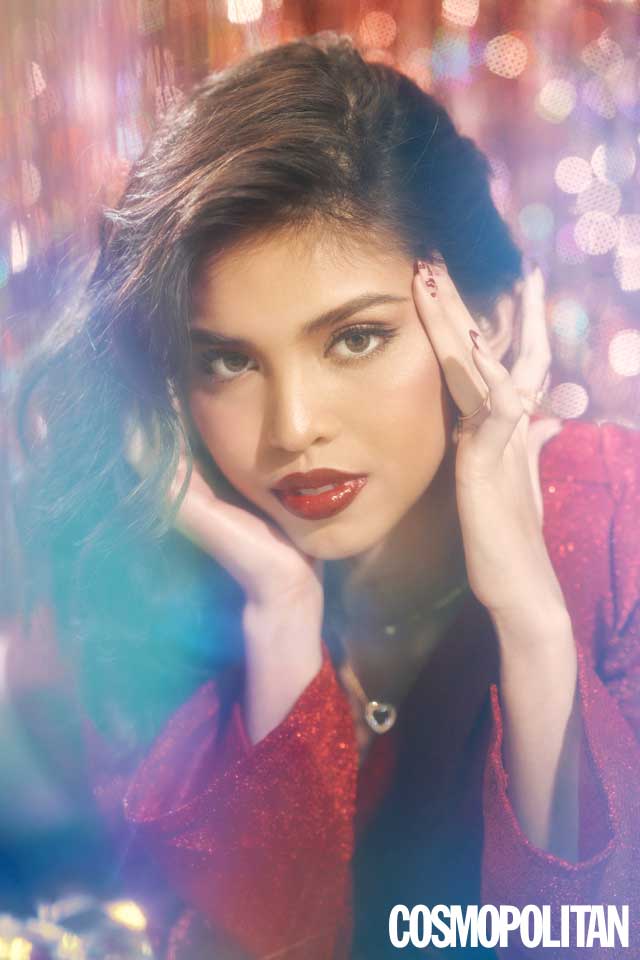 7. Why not be a little bit ~extra~? "For a sexier and bolder look, 'yon talaga ang role ng Lipglass."
8. It's fun to play around with makeup. "As a TV host, I can wear any color of lipstick that I want, but a red lip also works on a daily basis off-cam. You can use it as a lip tint, too. Just dab a bit and blend with your fingers. Puwede ring gawing cheek tint. Kung gusto mo, puwede na rin sa mata. Just one lipstick and you're good to go."
9. She saves mascara for special events. "I always prefer a simple look whenever I go out. I think curling my lashes is enough since I'm blessed with long lashes."
10. For bare minimum days, it's lips over eyes for her. "Ang eyes, hindi naman masyadong na-fo-focus, but every time you speak or converse with the audience, lips talaga ang unang mapapansin. If you're not wearing any makeup, feeling ko perfect ang red lipstick."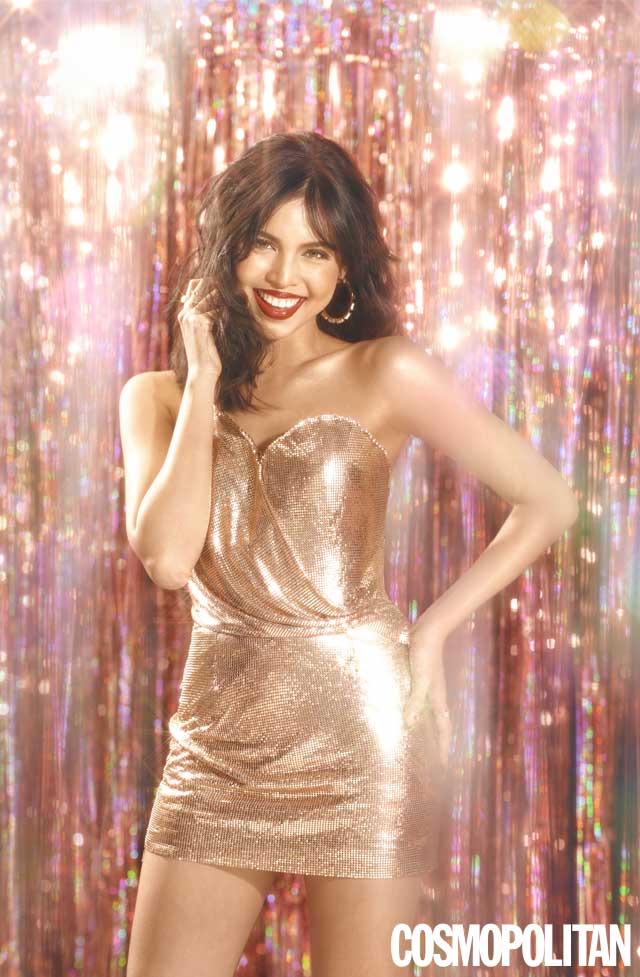 11. She turns to the internet and makeup artists for the latest beauty trends. "I love reading makeup articles and talking to makeup artists who work with me. I want to make sure that I don't miss out on anything."
12. Less is more. In her five years in showbiz, Maine has come to realize that "the less makeup you wear, the better you look. And you really have to take good care of your skin."
13. IG Explore is where it's at. Maine spends hours and hours on Instagram, mostly on her IG Explore which is full of five-minute hacks, DIY tutorials, and nail art videos. She even showed us her saved posts, which are 99.99 percent nail art! She hasn't gotten around to trying any of the DIY hacks herself—who has, honestly?—but they sure keep her entertained.
14. Social media filter settings can come in handy, though she doesn't use any herself. Since she spends most of her time on IG Explore and not on her own posts' comment section, she doesn't feel the need to filter comments or limit interactions with trolls online. But she does feel that for public figures, "it's okay to use it to stay away from all the negativity online. It's best if you filter the comments for your sanity."
"For me, the best way to deal with [drama] is to ignore it. Don't let the negativity get to you."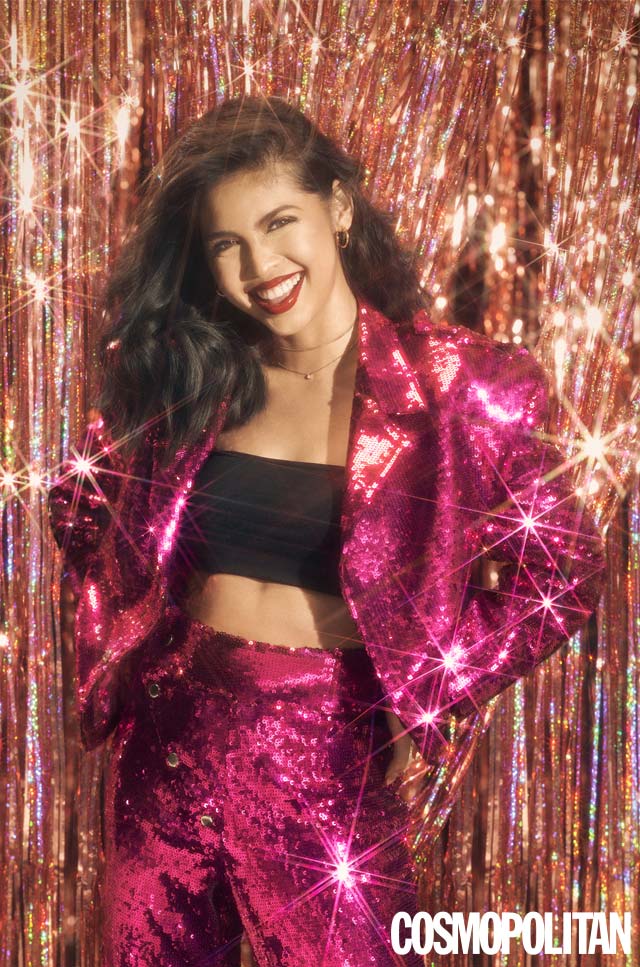 15. She has no room for ~drama~ in her life. "For me, the best way to deal with it is to ignore it. Don't let the negativity get to you."
16. PSA: You *can* say no. "Say it directly. Don't go beating around the bush. Just do it."
17. There's a right way to fight. "Be gentle and try to talk through things."
18. The best way to apologize is to look deep inside. "I have this favorite saying: What comes from the heart goes to the heart."
19. Sincerity is the key to asking for help. Don't overthink it, just "say please and thank you."
20. To strengthen relationships, learn the love language of the people in your life. "For me, it's all about quality time."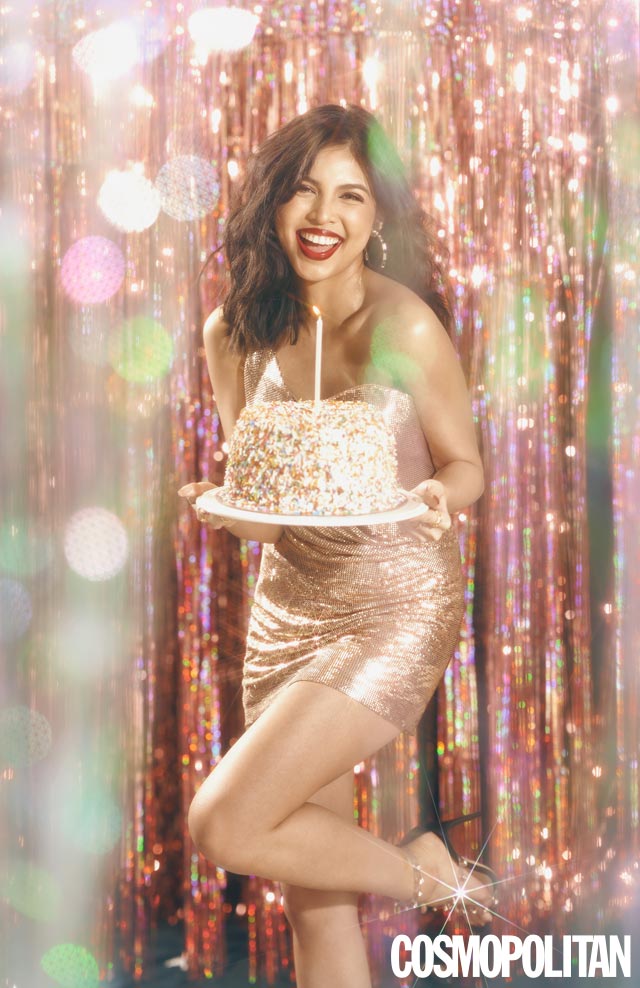 21. She is a strong, independent woman who happens to have a boyfriend. "It feels good to be taken care of. Masarap din na maramdamang may nag-aalaga sa atin."
22. Vlogging could be in her future. It's no surprise that the blogger and TV host would consider pursuing her passion for storytelling on cam, depending on how her career unfolds.
23. She wants to celebrate her birthday with a vacation. Going away with her family and friends is what she looks forward to the most during her birthday season.
24. The biggest lesson she learned as a 24-year-old: "Stress less. I'm still too young to be overthinking and worrying about things."
25. There's an upside to experiencing a quarter-life crisis. "It means you're concerned about your life and where it's headed. But I'm not sure if I'm experiencing a quarter-life crisis right now or I'm just stressing about things all the time. At the end of the day, chill lang ako, just go with the flow. I think whatever the future holds for me, I'll be just fine."
***
PRODUCED BY: Jacinda A. Lopez, Ira Nopuente
CO-PRODUCED BY: Lily Tabanera, Cheska Santiago
PHOTOGRAPHY: BJ Pascual
ART DIRECTION: Jico Joson, Mixi Ignacio
SHOOT COORDINATOR: Lou Ferrer
SOCIAL MEDIA: Andie Estella
SITTINGS EDITOR: Retty Contreras
HAIR: Celeste Tuviera
MAKEUP: Gela Laurel of MAC Cosmetics Philippines
STYLING: Joy Bernardo of Stylized Studio; Assisted by Jolo Bayoneta and Seth Agbulos of Stylized Studio
SET STYLING: Beam Mariano
On Maine: 
Layout 1: Coord Sequined Suit: Yves Camingue, Jewelry: Suki 

Layout 2: Dress: Raybien Gonzaga Maglonzo, Shoes: Maine's own, Jewelry: Suki

Layout 3: Chain Mail Dress: Steph Tan, Shoes: Maine's own, Jewelry: Suki
Follow Dyan on Instagram.