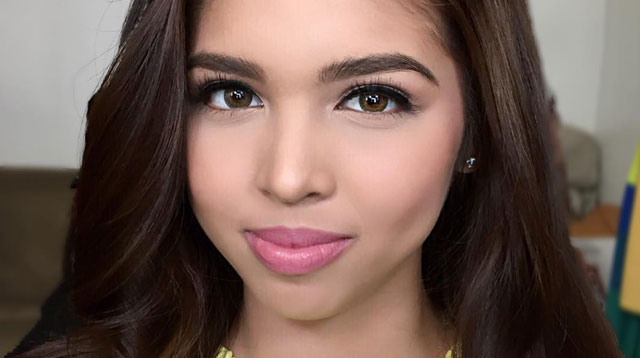 1 Maine Mendoza, aka Yaya Dub, almost lost all of her Instagram photos after her account was hacked last week. Fortunately, she was still able to recover everything with some help. Yesterday, she posted this funny photo of her face Photoshopped into an emoji to let people know that her account is up and running. Check out what she has to say to her hackers:
"My Instagram account is back! Big thanks to Sir @CarloOple for helping me retrieve my account and my photos! You don't know how happy I am right now! Saktong sakto sa birthday ko! To those who are STILL trying to get into my social media accounts, naku naku naku may kalalagyan din kayo. It's actually crazy how much effort people put into trying to ruin someone else's life..but no, never will I give someone who is trying to bring me down the satisfaction of succeeding.
Tip: Do yourselves a favor and do something worthwhile with your time. Don't go around messing with other people's lives just cause *clears throat* your life sucks. (credits to maichardpng for the maine emoji lol)"
Continue reading below ↓
Recommended Videos
2 Speaking of Maine, the Kalyeserye star got an early birthday treat from her fans, as they threw her a surprise Coachella-themed 21st birthday party. She shares that she was told that she was going to an awarding ceremony, but was so surprised when she realized what was happening! Aww, happy for you, Maine! (PEP) 
3 Erich Gonzales explains that she and boyfriend Daniel Matsunaga aren't ready to settle down any time soon. "Matagal pa po 'yan," explained the Cosmo cover girl. She reveals that she and Daniel are just enjoying their relationship right now, especially since they both want to grow as individuals and as actors first. "I mean, hindi naman kami love team talaga. Nagkataon lang po na yung trabaho namin ay together as a couple. Pero siyempre, gusto rin namin mas marami pa pong mangyari, like roles na magawa, movies, mga ganyan," she said. (PEP) 
4 Freaking out because the Finding Dory trailer is here! This is gonna be gooooood.
5 Happy International Women's Month! This March, women get to enjoy free admission to the National Museum! Bring your girlfriends!
[fb:https://www.facebook.com/philippine.commission.on.women/photos/pb.141673292523705.-2207520000.1456913332./1153243734699984/:fb]