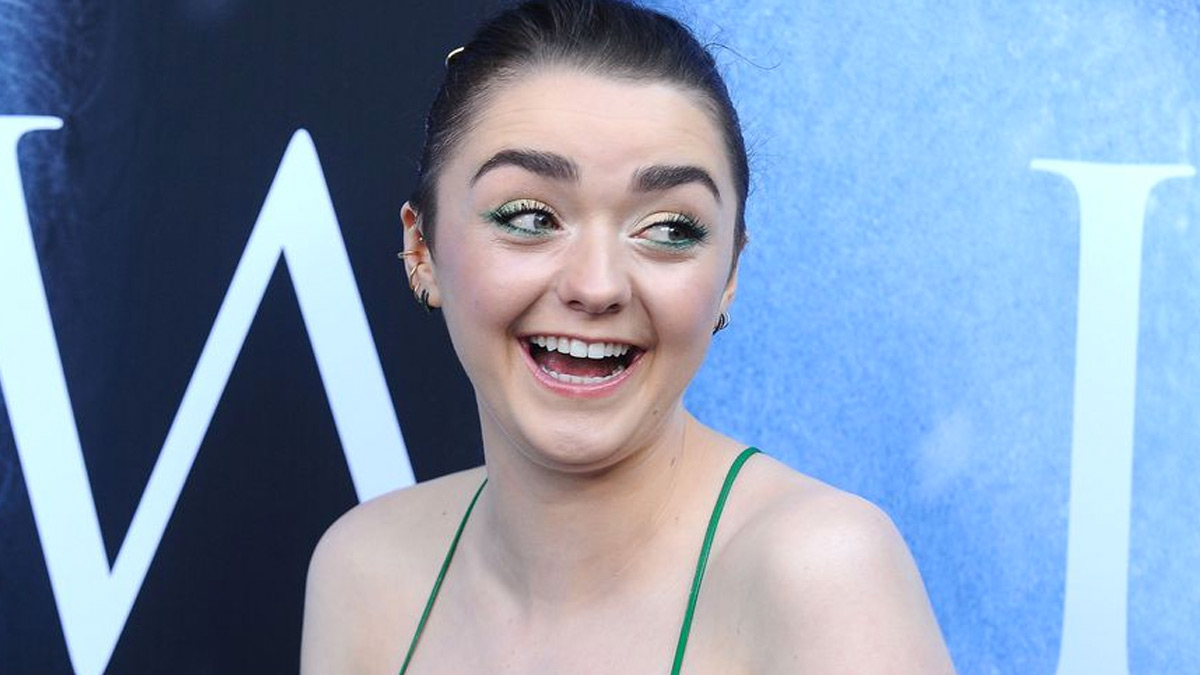 Game of Thrones isn't even airing this year, but that doesn't mean there isn't plenty to talk about before the final season leaves us all shooketh for days. SPOILER ALERT: Last time viewers saw Arya Stark (played by Maisie Williams), she had reunited with her brother Bran Stark and her sister, Sansa Stark, in their hometown, Winterfell. Arya, as you may well know, has a list of everyone in the Seven Kingdoms she wants to kill—shady Cersei Lannister is obviously at the top of that list. Anyway, Arya and Sansa are busy figuring out how they can keep the Stark name alive and protect Winterfell.
You don't need to have watched a ton of Game of Thrones to know that there's a bunch of killing and not even your favorite characters are safe from death. (SPOILER: RIP Hodor.) But judging by Maisie's latest Instagram, she might be the one to come out on top after eight seasons.
Did you notice the hashtags on that post? She wrote, "#lastwomanstanding." WHAT!? Did she just spoil the entire show? Will she take the throne? Will Sansa die? Where is Brienne? What about Cersei? What is going on!? Somebody HALP!!!
Of course, this could just be some sort of weird hashtag and not a spoiler at all, but like, who uses that hashtag and for what reasons other than to get my blood pressure up?
Guess we'll have to wait until the final season comes out next year. 2019 is coming, and girl, I cannot wait!
***
This article originally appeared on Cosmopolitan.com. Minor edits have been made by the Cosmo.ph editors.
Recommended Videos