Nothing this year was good except for all of these butts. Let us give thanks.
1. PURPOSEFUL WEDGIE JEANS
Typically, the experience of wrestling denim from your butt crack is something people try to avoid. But Kylie Jenner (and a surely hefty endorsement from Levi's) managed to make denim wedgies A Thing in 2016.
2. JUSTIN BIEBER'S BOOTY ON THIS MAGAZINE COVER
Clash Magazine featured a bare butt Bieber on it's 100th issue cover, and revealed *just enough* butt cleavage for a perfectly tasteful thirst trap. It's hot enough that I will even excuse the fedora.
3. AN INSTGRAM FOR NATURE- AND BUTT-LOVERS
America is beautiful, and so are all these hineys.
4. BUTTS GET TO WEAR MAKEUP NOW
The thought of rubbing makeup on your ass cheeks makes me feel stressed about my beautiful white bed sheets, but whatever, 2016 was out of contour-l.
5. UMA THURMAN'S BUTT CLEAVAGE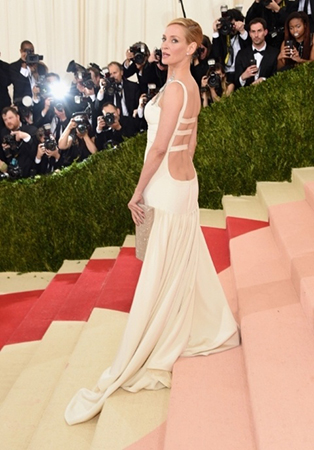 Uma took a low back to an entirely new low, and it was SO. GOOD. I'm incredibly here for exploring new cleavage options.
6. ATHLETE BUBBLE BUTTS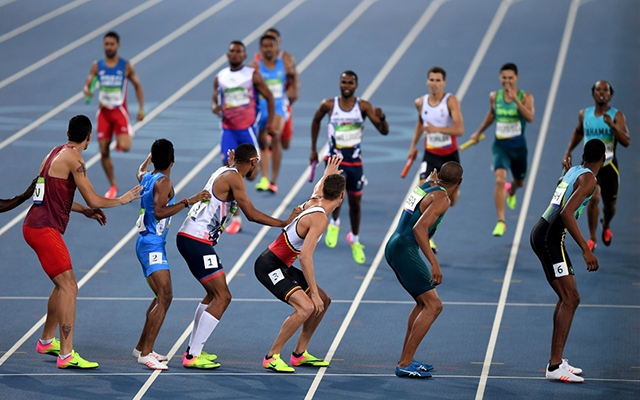 The Summer Olympics are an incredible blessing. Do you know what a blessing they are?
7. I MEAN.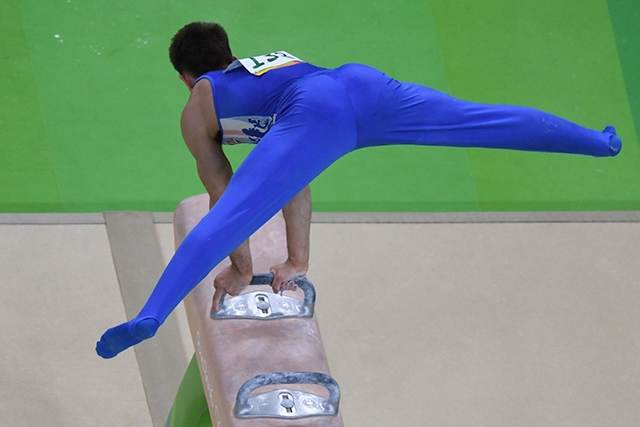 Couldn't you just pinch this world-class athlete's round little tushy?
8. THIS NOT-QUITE-A-BUTT PHOTO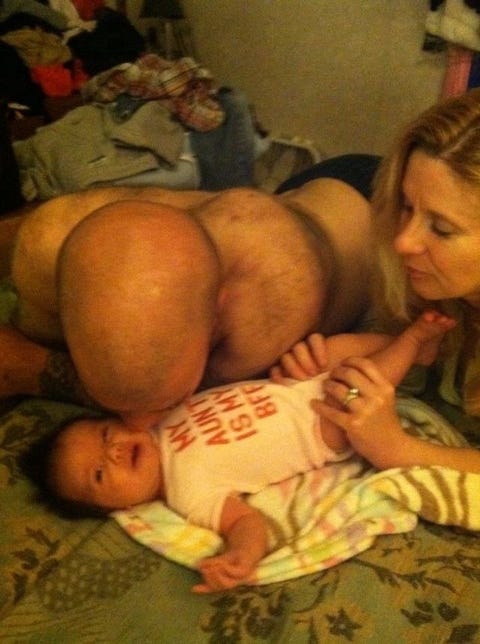 Is that someone's butthole hovering entirely too close to this tiny baby, or is that actually a dad kissing his sweet child? You decide!
9. ORLANDO BLOOM'S NAKED BOOTY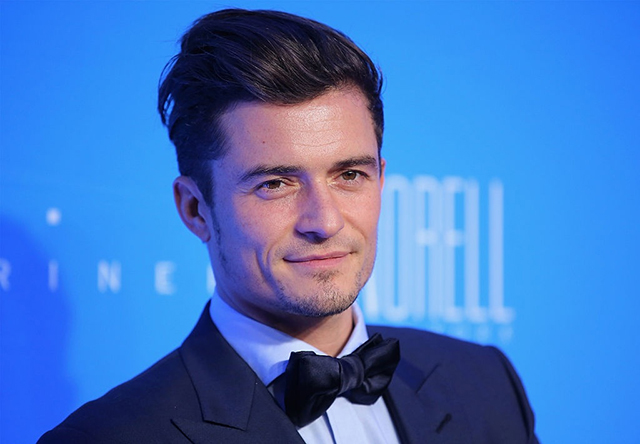 For obvious reasons, I cannot showcase a nude photo of Orlando Bloom on this website. But those photos exist, and you can see his butt (and a whole lot more) in them, and here's a link.
10. KYLIE'S ASS JEANS
As someone who plants her butt on public transit seats every day, these jeans seem like a health hazard TBH. But Kylie rocked the hell out of them, anyway.
11. THE RESURRECTION OF THE PEACH EMOJI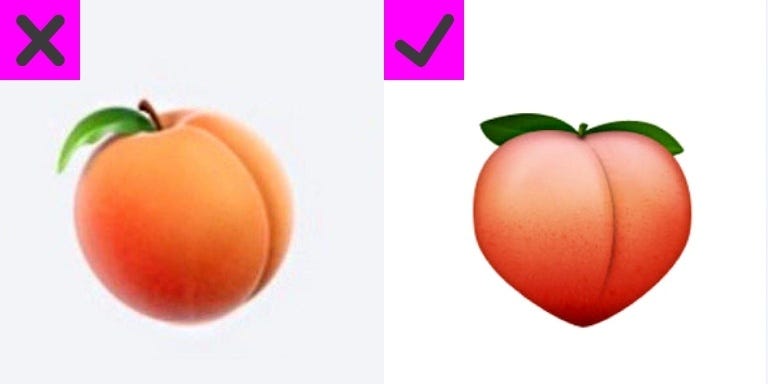 For a brief moment, the world held its breath and began to mourn the loss of the booty-centric peach emoji. But then it all turned out to be ok in the end—the peach will remain looking like a perky butt.
12. KOURTNEY KARDASHIAN'S ASS PARADE
Ass parades weren't a thing until Kourtney made them a thing, and now we have her to thank for them.
13. J. LAW'S AWKWARD BUTT INCIDENT
Leave it to Jennifer Lawrence to have an incredibly obscure yet somehow still relatable story about nearly killing someone while scratching her butt on a rock.
14. KOURTNEY'S ASS-WINDOW DRESS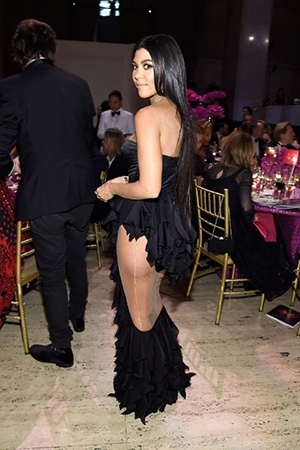 Have to wear a fuddy-duddy floor length gown but still want to show off your booty? Pull a Kourtney Kardashian and just build your butt a window.
***
This article originally appeared on Cosmopolitan.com. Minor edits have been made by the Cosmo.ph editors.
Recommended Videos