Marjorie Barretto was one of the moms that Toni Gonzaga invited toToni Talks for a special Mother's Day series. We got to know more about Marjorie's experiences as a mom, the lessons she teaches her children, and how their family handles issues.   
ICYDK, Marjorie became a mom at 19, when she gave birth to her eldest child, Dani Barretto. "Once you become a mother, you're a mother for life. And that's 24/7. Walang resignation, walang retirement, [walang] day off," she told Toni. When there's a problem, Marjorie likes to deal with it right away, not even giving herself time to cry. Strength and independence are two things she learned when she had Dani: "I practically grew up with her. If you think about it, I've been a mom for almost 28 years."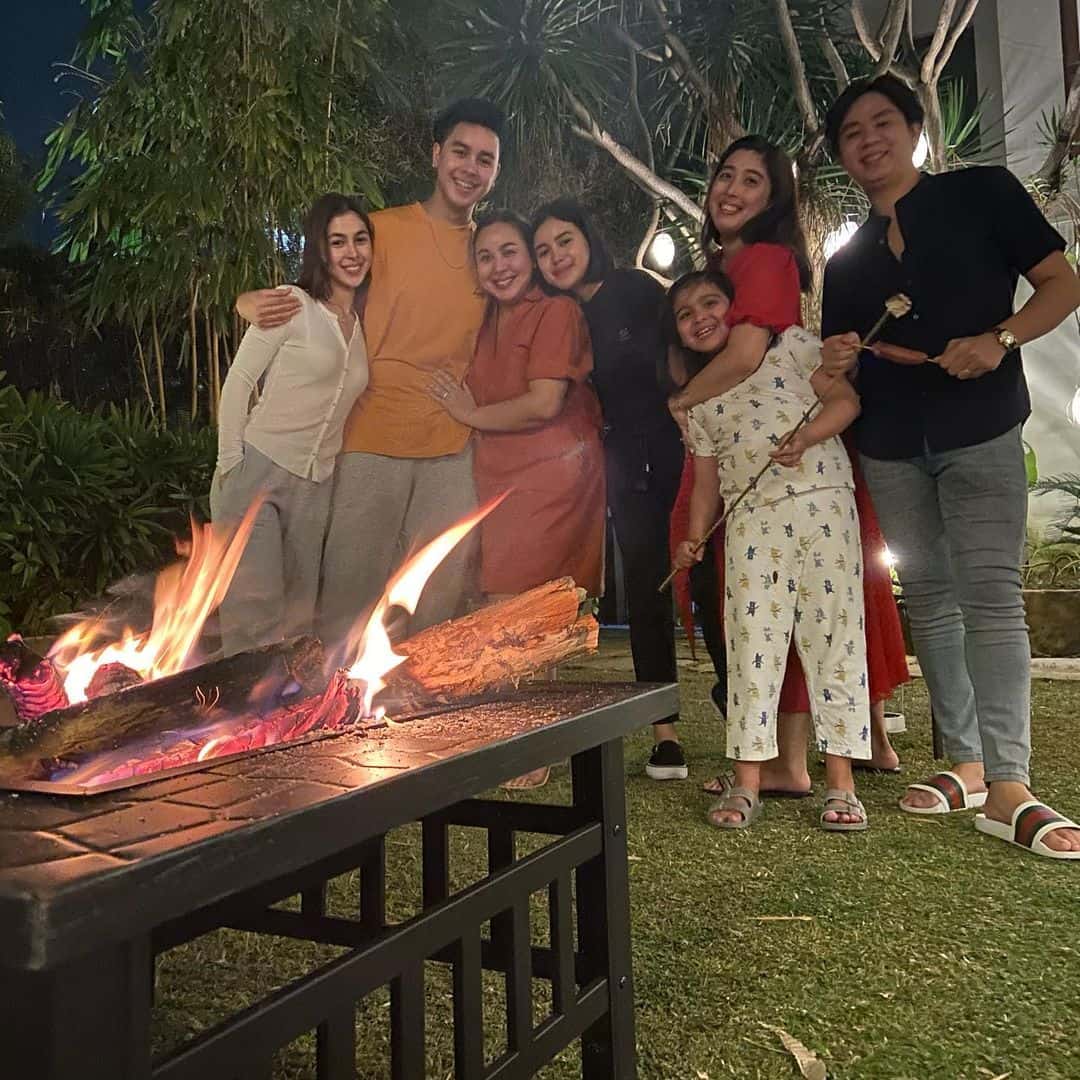 Speaking about Julia Barretto's wisdom, Marjorie said it was brought on by her experiences in the industry: "When she wanted to enter the business, I really said no...she really had to cry. I said, 'It's cruel. It's a different world.' Her wisdom comes from a lot of hurt, a lot of pain, a lot of forgiveness...so much." Having dealt with so many issues since she was 16 years old, Julia has been very strong, but it hasn't been easy for Marjorie as a mother, because she's wanted to speak up several times in the past. 
ADVERTISMENT - CONTINUE READING BELOW ↓
"Meron akong moments, and I always tell my kids, I wanna remind that person who always hits on my daughter na buhay pa nanay niya, ha. Buhay na buhay ako. You better know when to stop." She added, "Bashers, they don't count. This is not addressed to them...They're out of our lives. It's when these people who continuously [try] to paint [a really] ugly picture of my daughter...I can be nice and I can be quiet, but when I do talk, I tell the truth." Marjorie said that what she admires most about her second daughter is that now, "she is looking out for herself. She'll do what makes her happy, what brings her peace."
On what she's taught her kids about romantic relationships: "First of all, not to speak ill of your ex. This is really a lesson I've taught my kids. Julia has experienced bad relationships, but you won't hear her speak ill of them." She also insisted that they be independent and aware of "warning" signs kasi "kapag nawala na yung respeto, that's it." When it comes to her past mistakes, Marjorie is open with her kids to keep them from making the same ones. 
Watch Marjorie Barretto's full interview with Toni Gonzaga:
***
Follow Ysa on Instagram.