This morning, on April 7, Markus Paterson unearthed horrible comments about the appearance of his five-month-old son, Jude Trevor Paterson. He posted the screenshots on his Instagram stories.
The comments are dated March 30, 2021, and they were a response to Erich Gonzales' Facebook post celebrating Janella Salvador's birthday. Erich had posted ~wholesome~ photos of herself carrying Jude.
ADVERTISMENT - CONTINUE READING BELOW ↓
Facebook user Gabriel Anunciacion was caught saying, "Jusko po panginoong mahabagin bat ganyan ang mukha ng batang yan."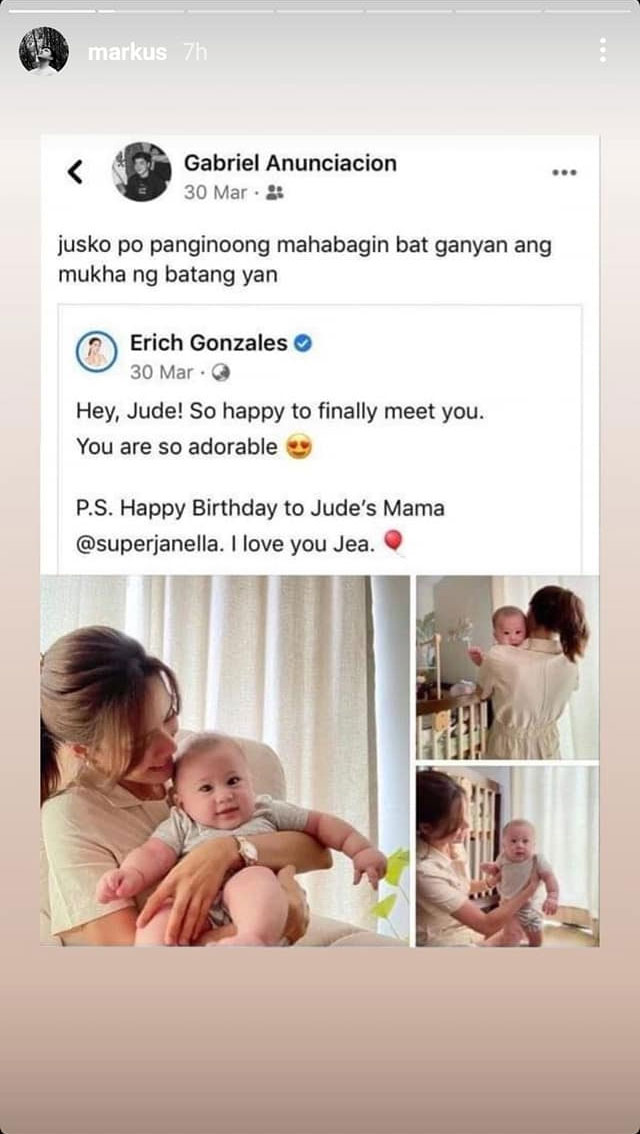 Gabriel's friends were also caught laughing at baby Jude in the comments. What makes things worse is that Gabriel went as far as saying that Jude's for-him-undesirable looks are because he was born out of wedlock. "Ayaw nyo pa aminin na makasalanan ang mga tao kaya may ipinanganak na ganyan."
ADVERTISMENT - CONTINUE READING BELOW ↓
Recommended Videos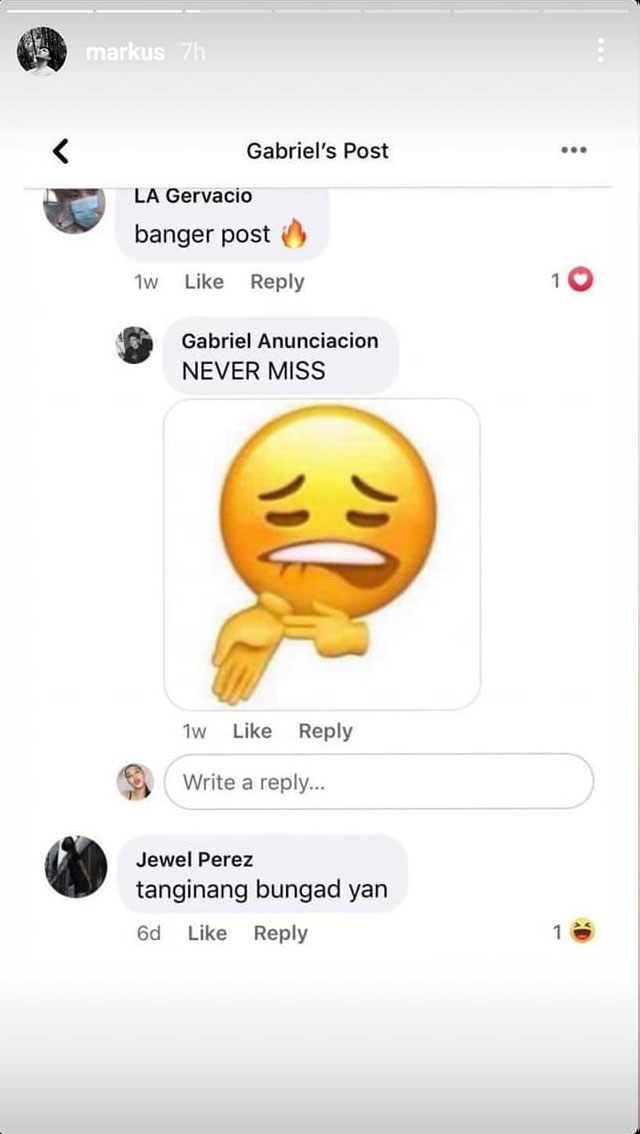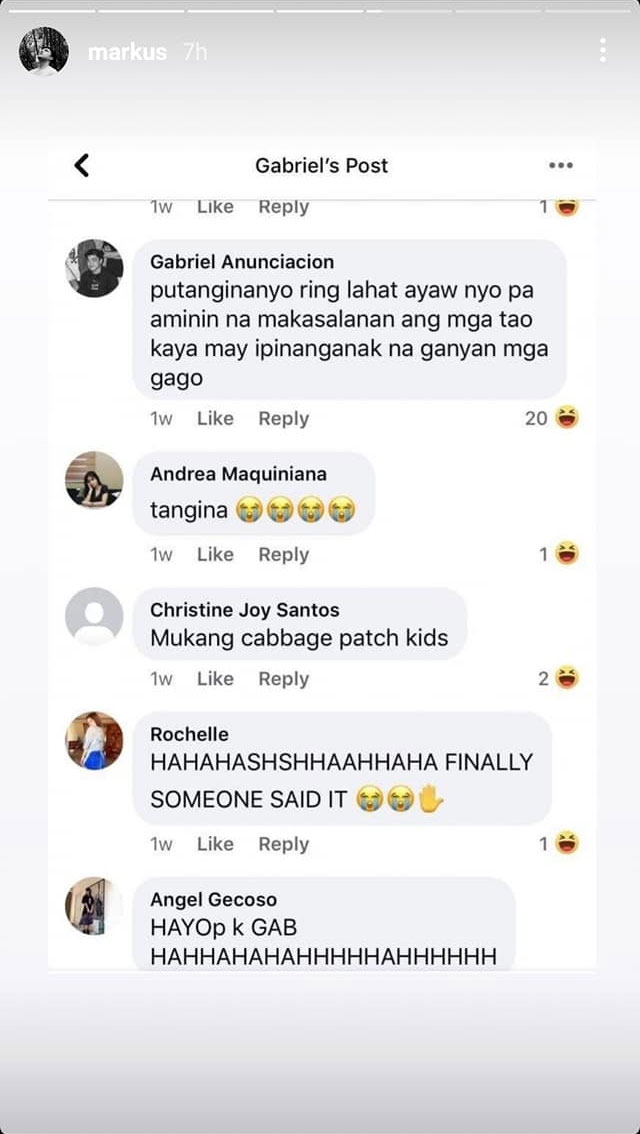 ADVERTISMENT - CONTINUE READING BELOW ↓
Based on Markus' IG stories, it seems that Gabriel was going all out on criticizing Jude, as well as Markus and Janella. Another screenshot finds Gabriel subtweeting Markus, who had shared a funny incident of Jude peeing on him. Gabriel wrote, "Tanga ka kasi hindi mo pa turuan pano umihi mag-isa tignan mo naman kalaki laki ng anak mong damulag."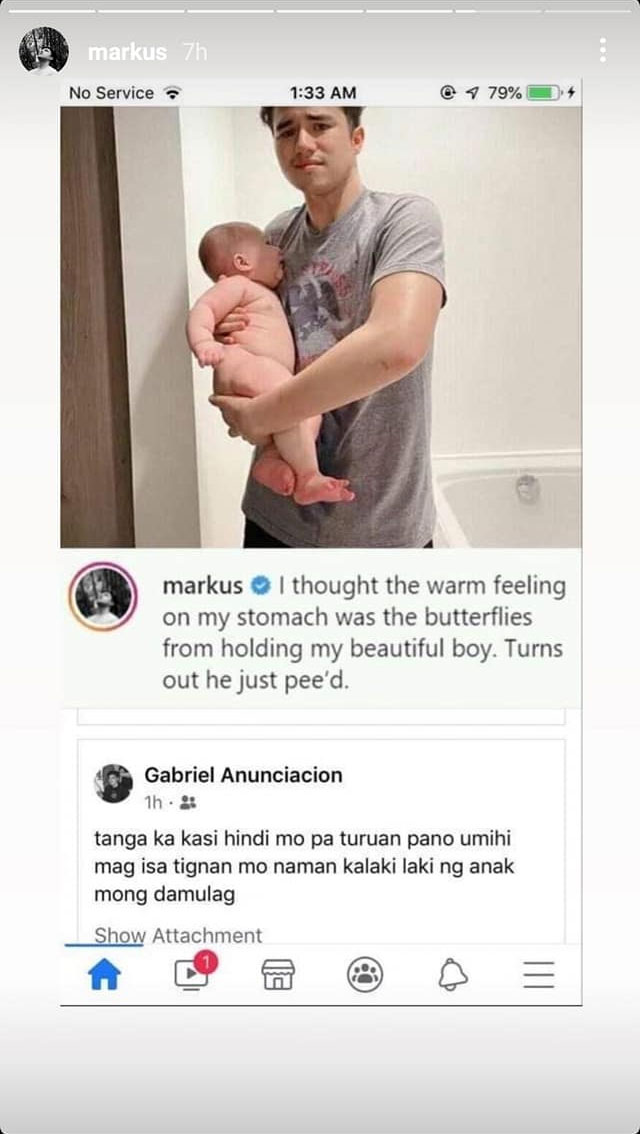 ADVERTISMENT - CONTINUE READING BELOW ↓
Markus, of course, couldn't stay silent after all the bashing. He wrote on an IG story, "Let's be honest. I'm no stranger to bashing. But come for my son and I will come for you. People like this make me sick, wala pang isang taon anak ko and y'all making fun of a NEWBORN." Markus then explains why he didn't erase the names of the haters. "Proud nyo, e."
Markus added on a separate story, "For the people in this post, I have no words other than I hope you someday find the happiness you need to fulfill that hole in your hearts. Maybe one day I can check on you all, since I have your names."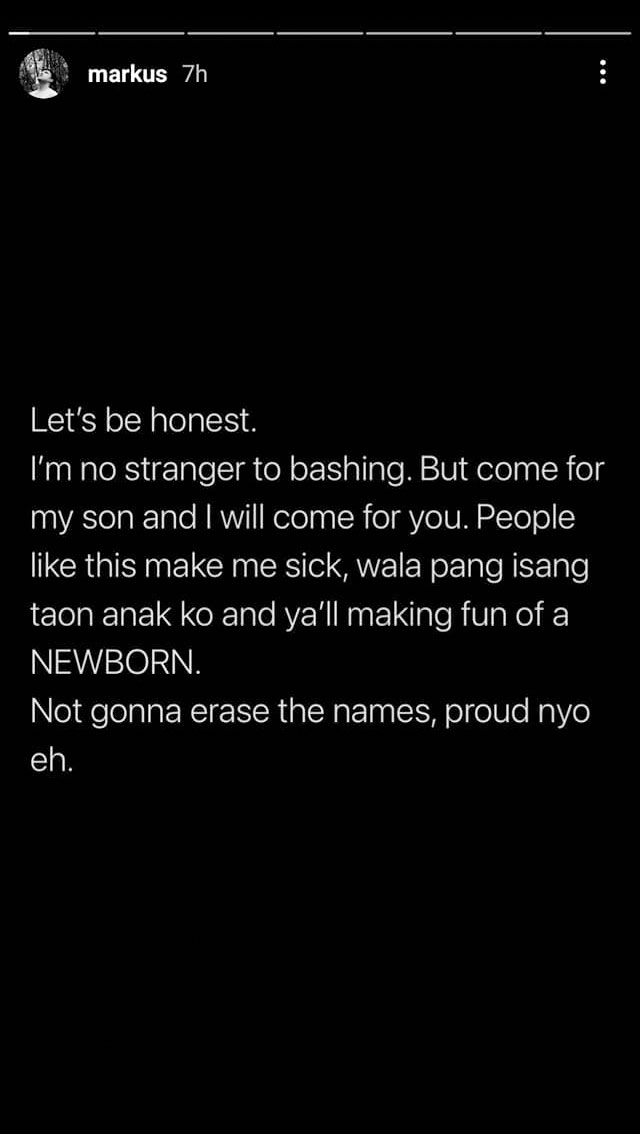 ADVERTISMENT - CONTINUE READING BELOW ↓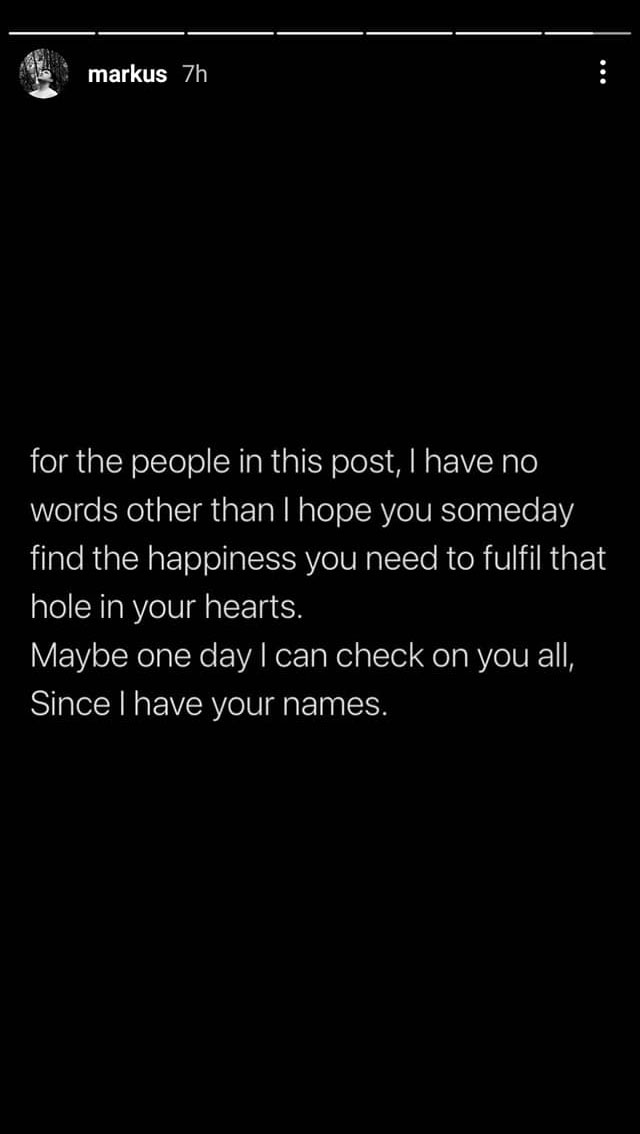 Janella also posted other hateful comments on her Twitter account. One user, named Nica Duque, wished, "Magka-COVID ka sana baby Jude" and added, "Yung dine-virginize ka at six months old."
ADVERTISMENT - CONTINUE READING BELOW ↓
This afternoon, Gabriel posted an apology letter on his Facebook wall. It reads in part, "I know personally that it's demeaning to attack a five-month-old baby, and that bullying should not be tolerated regardless of a person's age, orientation, etc. I've learned from this mistake and I will be a better person and be more mindful of what I say or do, and carefully consider what is right and other people's sentiments.... I am sincerely sorry for the hate that I've said, and hopefully this will reach the people I hope to apologize to."
ADVERTISMENT - CONTINUE READING BELOW ↓
Markus got wind of the apology, and he shared his thoughts on Instagram once again. "The sad thing is, these people will cry about it claiming they're sorry. If you weren't caught, would you have been sorry? Hindi lang 'yon. Five months old na bata. FIVE MONTHS OLD. Seriously what is wrong with you people? You think I'll have mercy? For what you're all saying about my son? Tigilan nyo na anak ko."
One of the haters, named Jeric Corpuz on Facebook, reshared Gabriel's apology and said, referring to Gabriel, "HAHAHAHAHAHA tatanga-tanga ka kasi kuya, e."
Markus saw that too, and said of Jeric, "E, ikaw, kuya?"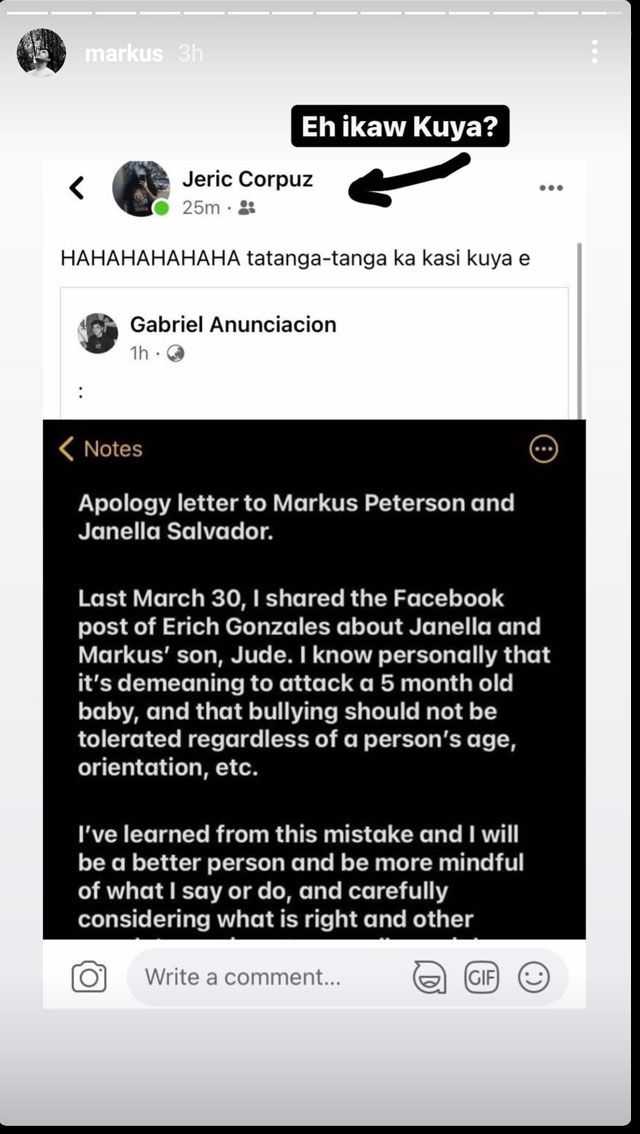 ADVERTISMENT - CONTINUE READING BELOW ↓
This evening, Janella tweeted an update. "Gabriel, his mother, and some of the people who commented on his post apologized to us personally. We do accept their apology, however, I hope this is a lesson learned for them to be responsible and kind on social media."
EXPLORE COSMO