1 Matteo Guidicelli opened up about his relationship with girlfriend Sarah Geronimo on The Buzz and said his intentions are clean. When asked about their sex life, Matteo explained, "The Bible says you can only do that after marriage. We try to be better in our future relationships. It's possible di ba?" He also added that he wants to spare Sarah from another hearthache and wants her to be his last girlfriend. (push.abs-cbn.com)
2 Is CNN launching in the Philippines? 9News Philippines, the current affairs arm of 9TV and formerly known as Solar News Channel, is reportedly rebranding itself as CNN Philippines in January 2015. A source from the broadcast company confirmed to Philstar.com that viewers will have access to the channel on free television. (Philstar)
3 OMG, Blake Lively is the sexiest pregnant woman EVER! Mrs. Reynolds is glowing in this new picture she posted on her lifestyle website, Preserve. Can we look this good when we're pregnant too?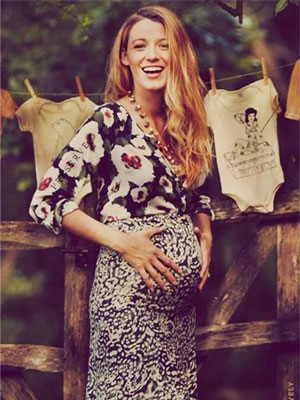 Continue reading below ↓
Recommended Videos
4 The saga continues: Derek Ramsay's estranged wife Mary Christine Jolly is refiling a complaint for Violence Against Women and their Children against him. Mary Christine's lawyer, Argee Guevarra, also shared that their camp finds Derek's interviews with the media ridiculous. "Tawa lang kami nang tawa. Kasi he didn't care about his son for the past 11 years then he'll act now as if he cares about him that much?" (Philstar)
5 Good morning, Mr. Grey! Jamie Dornan is back in his suit as he reshoots scenes for Fifty Shades of Grey. Doesn't he look handsome?