We were first introduced to Filipino-German model Maureen Wroblewitz in 2017 when she was a wide-eyed contestant of Asia's Next Top Model Cycle 5. She went on to win the competition which opened many doors for her in the Philippine fashion scene. In 2018, she tried out hosting and joined the noontime variety show Eat Bulaga and stayed on the program until 2019.
Now in 2021, Maureen still keeps on surprising us with her most recent venture: as a candidate of Miss Universe Philippines! On Monday, July 19, the Miss Universe Philippines (MUP) organization announced its Top 100 finalists, and Maureen's name was on the list. (Other notable figures on the list include content creator Ayn Bernos and actress Kisses Delavin.)
The 23-year-old aspiring beauty queen took to Instagram and talked about her decision to join MUP. She opened her post with an apology for the "white lies" because she "had to keep this a secret." Maureen then went on to thank all her supporters in this new chapter she's beginning, and revealed that she "always considered dipping my toes in pageantry and committing to it when I felt ready."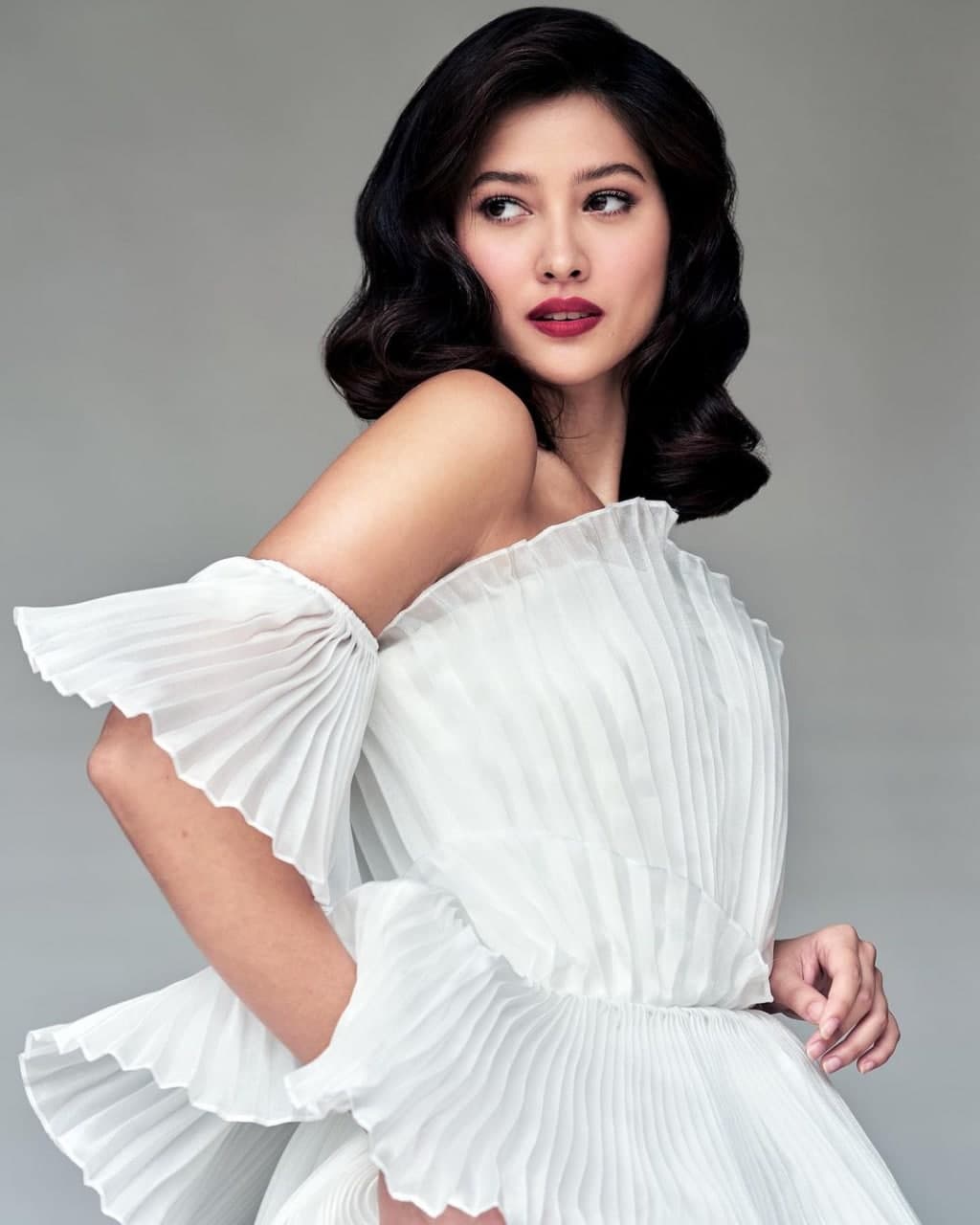 ADVERTISMENT - CONTINUE READING BELOW ↓
She continued, "It was not until I received my sign from the Universe, that I knew I couldn't wait for that feeling of readiness and that I'd have to take that first step in order to feel ready. I've shared the importance of getting out of your comfort zone as a means to grow as a person and that's what I'm doing once again. This feels new and to be honest, I'm terrified but I've come to realize that I just fear the unknown."
With her newfound wisdom, Maureen closed off her post with a message about living life without regrets: "What I fear most though is living a life of regrets. I don't want to grow old thinking that I should've joined, alternatively, I would like to say 'I'm glad I've joined.' I've learned to stop saying 'one day' and instead I say 'day 1.' I hope through this, I inspire you to reach for the Universe. It's all up to you. You can achieve anything you put your mind to and sometimes if you believe hard enough the Universe will conspire in helping you succeed."
The Top 100 MUP contestants will be trimmed down to the Top 30 who will go on and compete on the coronation night on September 25, 2021.
GET TO KNOW MORE ABOUT *MAUREEN* OVER HERE:
Maureen Wroblewitz On Leaving 'Eat Bulaga': 'No hard feelings'
The 'ASNTM' Photos That Led To Maureen Wroblewitz's Top 3 Spot
Juan Karlos Labajo Helped Cut Maureen Wroblewitz's Hair, And We're Loving The Result
***
What does your zodiac sign say about you? Subscribe to Cosmopolitan Philippines and find out!