On February 29, 2020, Maxene Magalona and her husband Rob Mananquil flew from Manila, Philippines to Bali, Indonesia to attend a four-week yoga training course. As we all know, the world went on lockdown in the second week of March which resulted in Maxene and Rob getting stranded overseas for an indefinite period. Away from their bustling and big city lifestyle, the couple adapted to a slower and more introspective Balinese way of living—and stayed there for over a year. (You can read our exclusive interview with Maxene about their life in Bali here.)
But now, Maxene is back in Manila and is ecstatic over her much-awaited homecoming. The ABS-CBN actress documented her journey back home and is currently a few days in of her two-week mandatory hotel quarantine.
Here are Maxene's Instagram Stories of her ~feelsy~ ride from the airport to her hotel: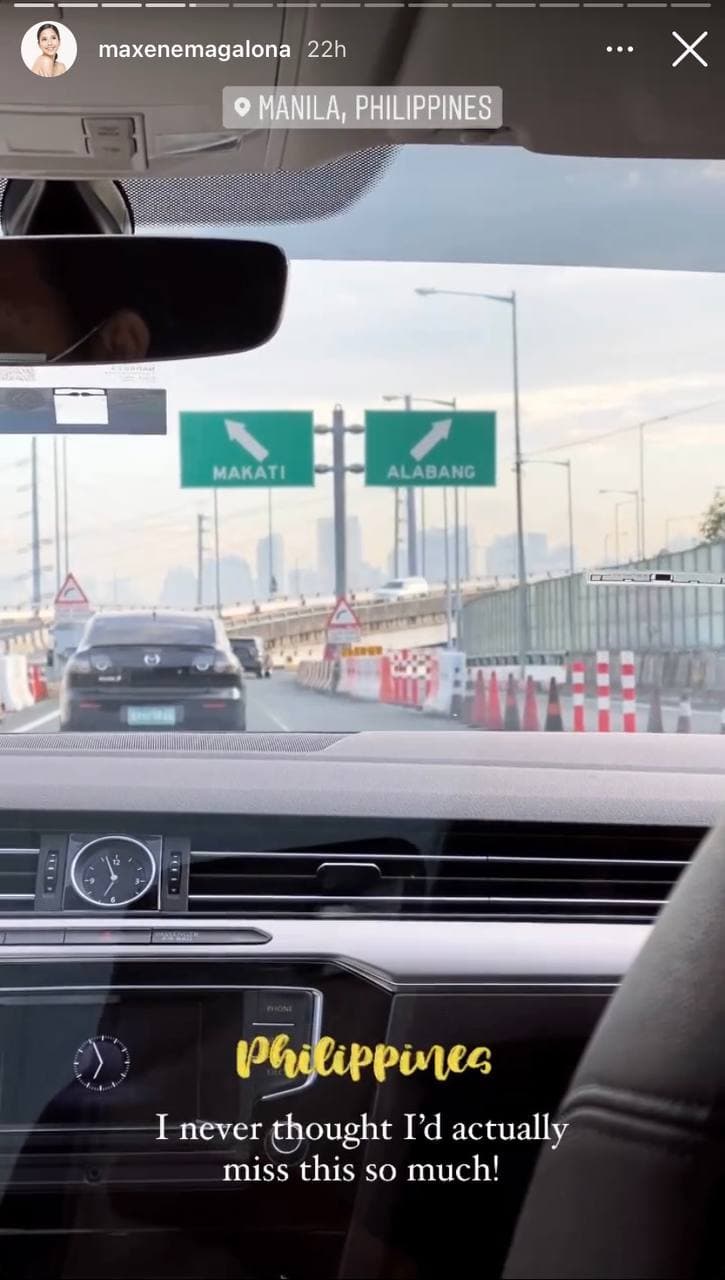 ADVERTISMENT - CONTINUE READING BELOW ↓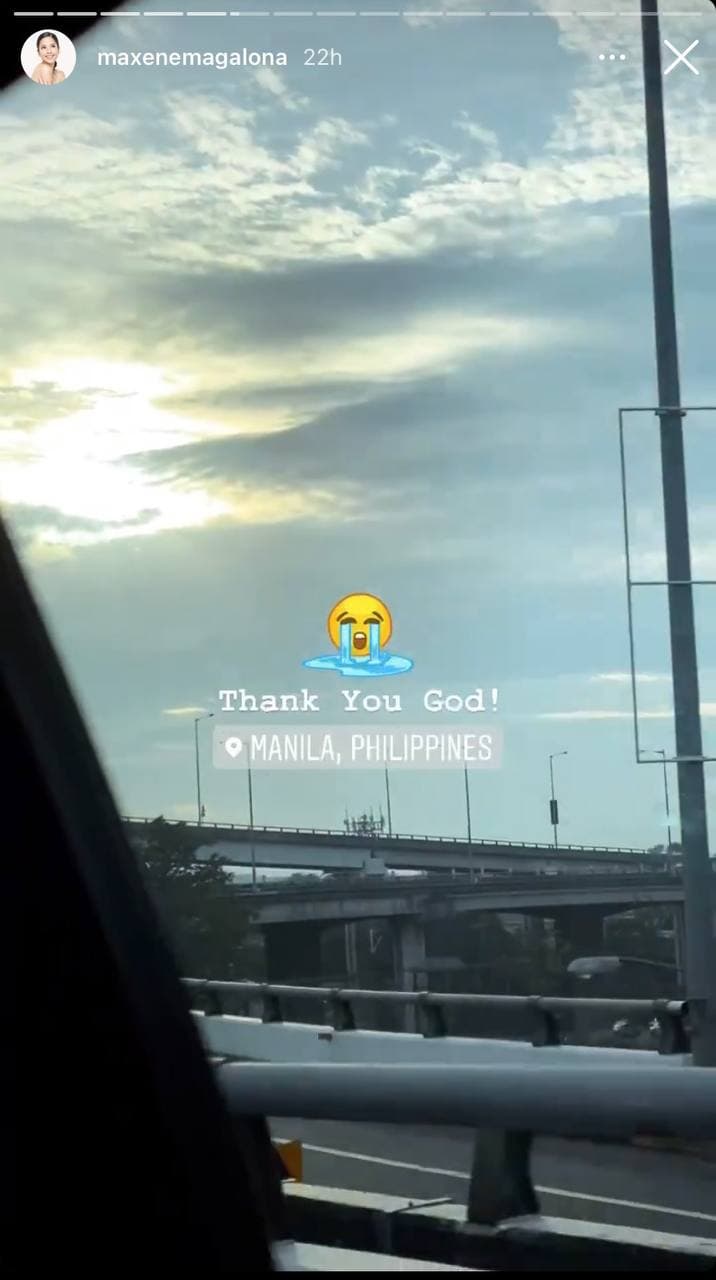 Here are snippets of her hotel quarantine with her enjoying all the vegan food to her heart's desire:
ADVERTISMENT - CONTINUE READING BELOW ↓
Maxene also shared a lengthy message about her feelings on finally being back in the PH —and she actually didn't realize how much she missed her home until she was on her flight back to Manila. "There are moments when I still can't believe that I'm finally back in Manila after living in Bali for more than a year," she wrote. "I didn't realize how much I've missed The Philippines until the day I flew back and felt the beautiful and comforting energy of being home. I'm so excited to see my friends and loved ones, reunite with my dog Coffee and eat all my favorite vegan Filipino food!"
She also said she will be using the rest of her quarantine to reflect, meditate, and fast: "Two weeks of quarantine may seem like a long time but I'm actually grateful that I will have the opportunity to just be by myself before I go back out into the world! I've decided to use this time for self-reflection, detoxification, and integration… Beginning on Sunday, I will use my time in quarantine to reflect on everything I've experienced in the past year, meditate for longer hours, and also do a juice fast so that I can cleanse and detoxify my body. This will be my offering to God as a sign of my infinite gratitude and devotion."
ADVERTISMENT - CONTINUE READING BELOW ↓
Welcome home, Maxene! We missed you!