Hearts stopped when five dashing young men in sharp white suits strode into a packed room in Manila Hotel. If there was any indication that one of the hottest Korean Pop groups was in Manila, it would have to be the squeals of delight that filled the room. There was no denying it; 2PM had arrived.
Since they debuted in 2008, these so-called "beastly" men have gathered legions of fans not only in Korea but in the world, with hit after hit. Today, they are not only known as great performers but also as charming hosts, actors, and endorsers of top international brands such as Samsung and Coca-Cola.

The Philippines was one of the stops on 2PM's global tour, dubbed "What Time Is It?" Despite the short two-day stay, the boys (minus Chansung, who flew in the following day) had time to sit down and answer a few of our questions at a press conference held last March 1.

"First of all, the view is great. Just look outside the window of the hotel room," rapper Taecyeon shared, when asked about their first impression of the Philippines. "When we came out of the airport gate, there were some fans waiting for us. We are very grateful and it was very nice to see all of you."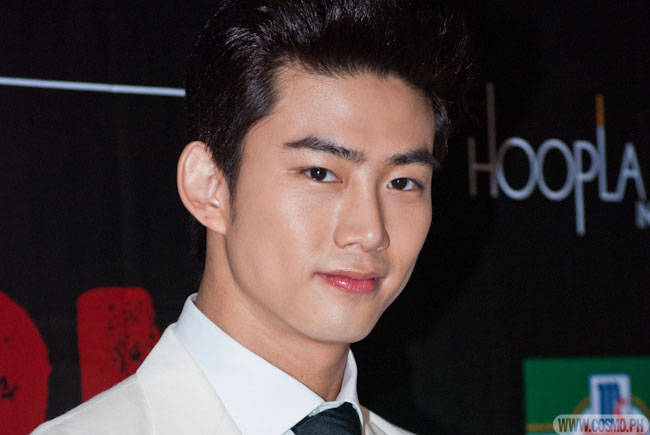 The frenzy is understandable as 2PM fans have been waiting for this concert for a long time.  "Since it is our first trip to the Philippines, we will definitely show our best at the concert,"  resident dancer Wooyoung added.

Staying strong as a group for five years in a row is no easy feat, but they've managed to make and keep their bond tight. What is 2PM's greatest strength?
Continue reading below ↓
Recommended Videos
"I think it's our friendship, teamwork, and honesty. We love each other very much." Nickhun, who has also recently signed on as Bench's latest endorser, said with a smile. "Whether it is on TV or off TV, we try to show our true nature to the public as well. I think this is why people feel they can relate to us in a way."

With their recently released second Japanese studio album, The Legend of 2PM, hitting number one on the Oricon charts, successful solo activities, and an ongoing global tour, what more can we expect to see from this tireless group?
Ok Taecyeon tells us their plans for the future:

"We're always trying to challenge ourselves in different ways in entertainment. It could be acting, modeling, radio DJ-ing—there are many ways we can express ourselves and our love for [the fans]. The upcoming [Korean] album will be great, but after that we could be doing solo acting or solo albums. Expect great things."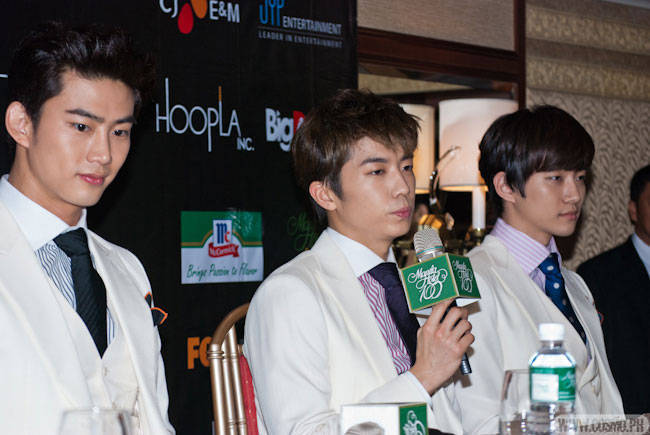 As the event drew to a close, main vocalist Jun K attempted to express his appreciation in Filipino by saying, "Mahal na halo halo," which caused an eruption of laughter. He quickly followed it up with, "Mahal ko Filipinos, mahal ko Philippines!" endearing him to the audience even more.

When asked if they had any last messages for their fans, Wooyoung made us all swoon with a brief "mahal kita, salamat po," while shy cutie Junho closed with a comedic but memorable, "miss you kita."

We'll definitely be missing these boys and looking forward to their future activities with great anticipation.