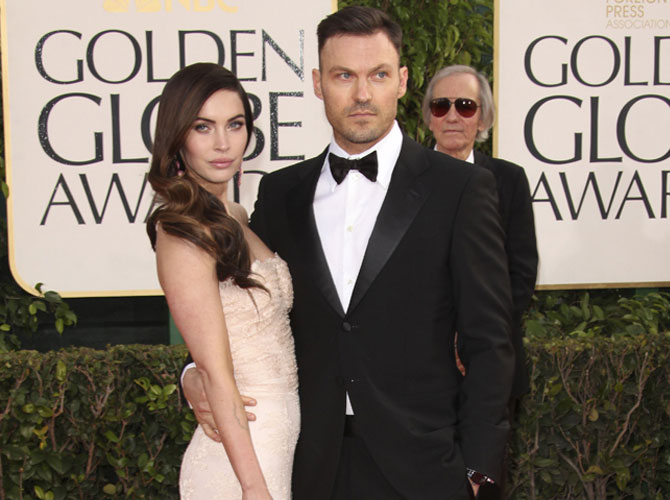 Megan Fox claims she and Brian Austin Green never have sex.

The Teenage Mutant Ninja Turtles actress admits that between working commitments and raising their sons Noah, 22 months, and Bodhi, five months, she and her spouse, who also has 12-year-old son Kassius from a previous relationship, rarely have time for one another.

She told Entertainment Tonight: "Brian doesn't get any intimacy whatsoever."

Perhaps Brian, 41, hasn't been making his 28-year-old wife, who plays April O'Neil' in TMNT, laugh recently as she has also admitted to finding humor attractive and says that is why Michelangelo was always her favorite of the turtles.

Asked why she liked him best, she told Access Hollywood: "Mikey is funny. Funny makes you drop your panties. That's the truth!"

Megan was delighted to join the movie but was very "nervous" about what fans would think, though having seen the finished film, she now thinks they'll be delighted.

She said: "I was really excited. I was also nervous, obviously because you want the fans to be happy. You don't want to destroy anyone's childhood, especially my own.

"I was scared, but I've seen it and I think we did a really good job. I think it's amazing, super funny, so I'm proud."
Recommended Videos