Way before the royal wedding and that Givenchy dress, we were already obsessed with the contents of Meghan Markle's wardrobe. But since becoming a Duchess, that obsession has reached a whole new level.
First, there was the blush pink Goat dress she wore to Prince Charles' 70th birthday party, complete with matching hat and clutch.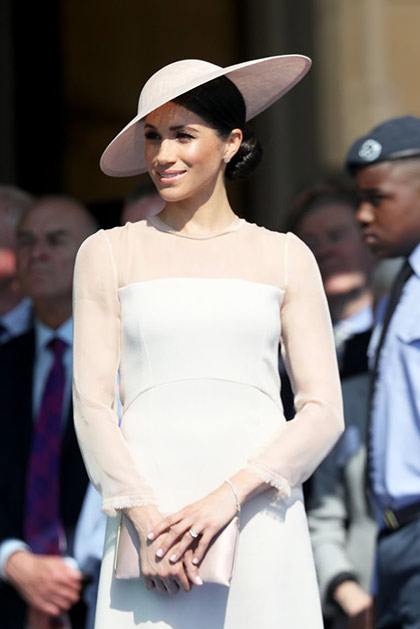 Then she attended her first ever Trooping the Colour with Prince Harry, and again opted for a pale pink dress and matching hat.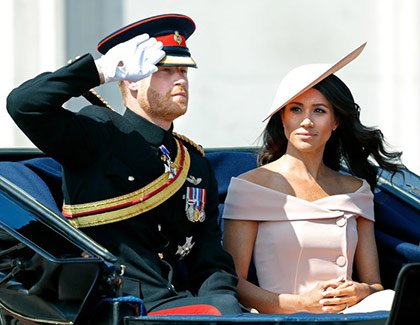 And just last week she stepped out for her first solo engagement without Prince Harry. While the Queen opted for a bright green outfit, Meghan stuck to her neutral tones in a nude dress by Givenchy.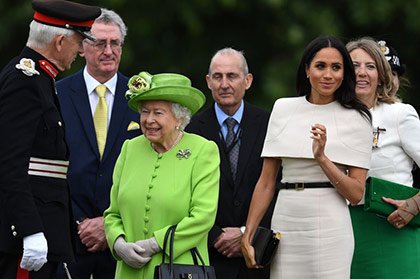 Prior to her wedding, Meghan was regularly pictured in black, navy, and green outfits, so why has she seemingly thrown all the color out of her wardrobe now she's officially part of the family?
Stylist and fashion commentator Lucas Armitage believes that Meghan's new wardrobe is a sign of respect to the Queen, as he explained to The Daily Mail.
"I feel this is a clever styling tactic as it will always work with the Queen's look; she is known and applauded for her use of bright fun colors.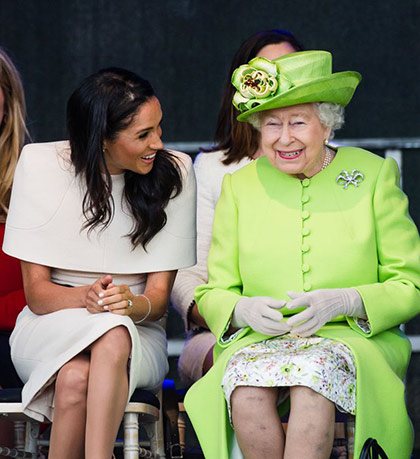 "The use of neutral color on Meghan's part is also a show of respect to the Queen so she never looks like she is trying to outshine her. I think the Queen and Meghan's relationship at this point is one built on respect, and Meghan has shifted her own personal style to adopt a more demure regal look—something I think the Queen will be thankful for."
It makes sense really that Meghan wouldn't want to upstage the Queen as she is known for her bright, colorful outfits (that neon green wedding outfit springs to mind).
Either way, Meghan and Liz are our new favorite couple.
Follow Laura on Instagram.
H/t: Honey
Recommended Videos