Prince Harry and Meghan Markle aren't having kids yet, but there's still plenty of speculation about every single detail in preparation for when they do. One question, in particular, is... what the heck will their last names be?
Even though no one knows for sure yet, there's definitely some traditions and patterns that can lead to one conclusion. Here's a quick breakdown:
The royal family's last name is technically Mountbatten-Windsor. If you're a fan of The Crown (which you definitely should be), you'll remember that Queen Elizabeth made this decision so that her husband Prince Philip's last name could be included with her children's. If you believe the show, there was drama about it. TBD on whether that was real or not.
So theoretically, the children would have that last name, right? Not so! Both William and Harry have used a different last name in the past. When the boys were going through school, they used the names William Wales and Harry Wales, because their father Charles is the Prince of Wales. They used their dad's territorial title instead of their last name.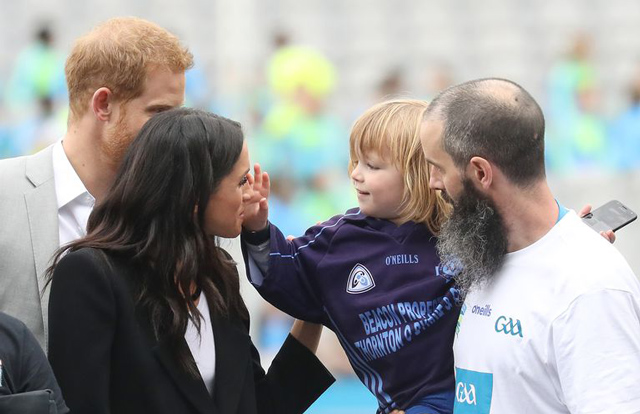 When Prince George started school back in September, William and Kate decided to have him go by George Cambridge. This follows the same pattern because Will and Kate are, as you know, the Duke and Duchess of Cambridge. So...
That means that if Meghan and Harry follow this same idea, their kids will go by whatever first name and then Sussex, because they're the Duke and Duchess of Sussex. Again, this isn't confirmed by anyone, but you know how the royal family loves their traditions!
Continue reading below ↓
Recommended Videos
Follow Emma on Instagram.
***
This article originally appeared on Cosmopolitan.com. Minor edits have been made by the Cosmo.ph editors.