People may not realize it, but choosing a course in college is a life-changing decision. Not everyone, however, gets to study the course of their dreams. But it's not exactly a bad thing, and it doesn't mean you won't enjoy any other college major. Just take it from actress Michelle Vito.
Michelle graduated from De La Salle-College Of Saint Benilde with a degree in Human Resource Management. While it made for an unforgettable college experience, Michelle also shared that HRM wasn't actually her first choice for her college major.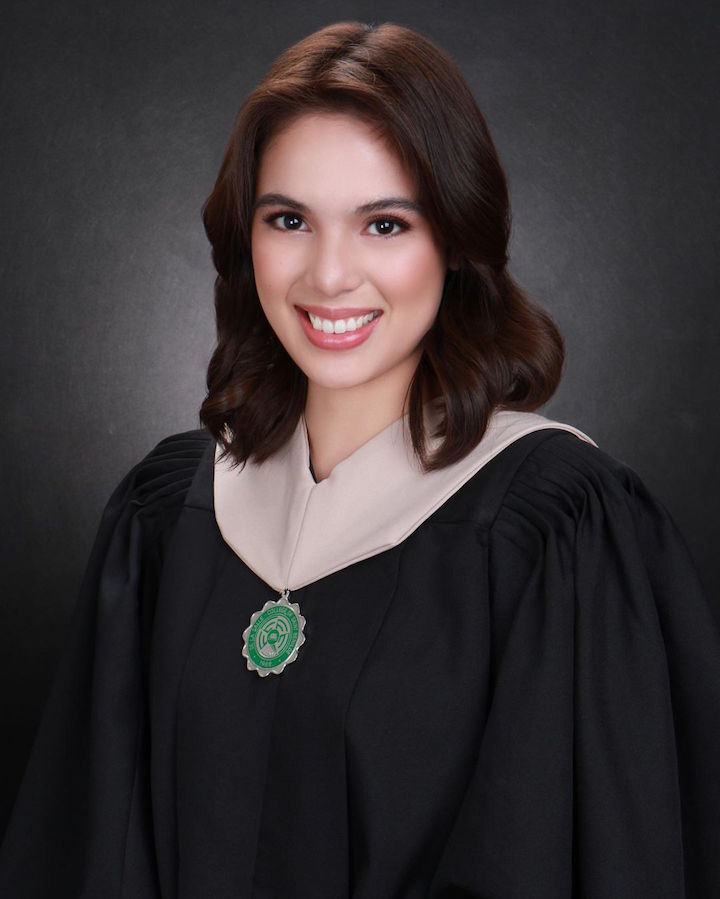 In an interview with Star Magic, Michelle further talked about why she ended up majoring in Human Resource Management. Initially, she wanted to major either in Psychology or a business-related course. "Sa Benilde kasi, walang Psychology," Michelle says in the interview.
Continue reading below ↓
Recommended Videos
For her, however, Human Resource Management was the perfect choice. It was a course available at Benilde and it also includes both business classes and Psychology courses in its curriculum—two things she was originally choosing between. She ended up getting to take both! Not only did she enjoy her Psychology classes, but one of the highlights of her college life was that she passed all three of her Accounting classes (Accounting students will probably agree).
Michelle also opened up about having to juggle her showbiz responsibilities with her academics. There were even times when she would drive herself to classes right after wrapping up a taping early in the morning. "Kailangan kong i-manage talaga tsaka i-balance nang tama po, or else babagsak ako," she says.
On how she was able to manage the double-time hustle, Michelle admitted that she had to make some sacrifices to accommodate her school work. For instance, shooting teleseryes is a priority, but when it comes to guestings on various TV shows (which is additional exposure for her as an artista), Michelle would have to turn them down if it meant making more time for school. She'd also bring her notes to shoots and review for class in between takes. 
It all paid off, though, as after five years, Michelle finally received her hard-earned diploma. She's also one of the main cast members of the TV drama Bagong Umaga.
***