Miley Cyrus is getting candid about her "very public" split from ex-husband Liam Hemsworth.
Miley says that getting a divorce from Liam was "like a death."
Breakups are never easy—especially if you're famous. Miley Cyrus opened up about her public divorce from ex-husband Liam Hemsworth during an appearance on Barstool Sports' Call Her Daddy podcast.

READ MORE: 
Miley Cyrus Just Got Candid About Losing Her Virginity To Liam Hemsworth
"I had a very public, very big breakup that was a 10-year span of a relationship," she said on the podcast. "I tried not to get lost in the emotion... It's like a death when you lose a loved one, it's that deep. It feels like a death."
She continued, "Honestly, sometimes [death] even feels easier because [with a breakup] the person is still walking on the earth."
Miley and Liam's longterm relationship began when they met on the set of the romance movie The Last Song. They then proceeded to have an on-again-off-again relationship for years until they got married in December 2018 and then split a few months later.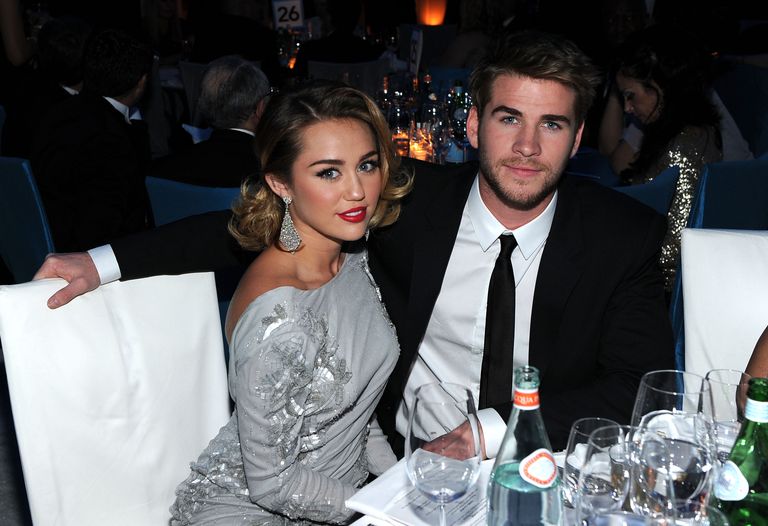 Continue reading below ↓
Recommended Videos

Miley then started dating Kaitlynn Carter shortly after the breakup, and then entered into a relationship with Cody Simpson—who she recently ended things with. She dropped a lot of bombshells in the interview, including the fact that despite her numerous past relationships, she's only been in love a few times.
"I've been in love three times, but I've been in love more than I've loved anyone else one time," she admitted. "I think that kind of sticks around... I don't believe in one true love because there are qualities people bring to your life that someone else won't."
She added that she still thinks about one of her ex-girlfriends. "I've been in love [with] one person, who is a girl, who I still think about and dream about all the time," she said. "But you just know that something doesn't fit."
Please excuse me while I recover from this revealing interview.
***
This article originally appeared on Cosmopolitan.com. Minor edits have been made by the Cosmo.ph editors.