It's the 13th anniversary of the

 

Hannah Montana

 

Disney Channel premiere, so

 

Miley Cyrus

 

is celebrating in the most Miley way possible.
The "We Can't Stop" singer

 

shared

 

a very NSFW glimpse into what her and Liam Hemsworth's love life is like, and you won't be able to

 

unsee

 

it.
Miley Cyrus is celebrating the 13th anniversary of the Hannah Montana Disney Channel premiere, and IRL Miley is on a level that Hannah/Miley Stewart would never see coming. On top of meme-ing scenes from the show to match her current Real Housewives Of Beverly Hills (and Lisa Vanderpump) obsession, Miley also gave everyone a peek inside her and Liam Hemsworth's love life in a series of NSFW Instagram Story posts. In about 20 seconds, you can officially consider your childhood ruined. You can thank me later!
So, Miley took to her Instagram Stories to post a photo from the first episode of Hannah Montana in which TV Miley hides her celebrity alter ego identity from her BFF Lily Truscott by covering her face in a whipped cream pie. It made sense 10 years ago, mmkay? Anyway, Miley took a screen-grab of her face covered in whipped cream, posted it to IGS, and wrote, "It's not what it looks like."
Continue reading below ↓
Recommended Videos
Can you see where she's going with this? Sure you can. In the next whipped cream-themed pic, Miley includes two innocuous words: "Honeymoon phase." BUT WAIT THEY! AREN'T! INNOCUOUS! IN! THIS! CONTEXT! You have full permission to cringe at the following photos: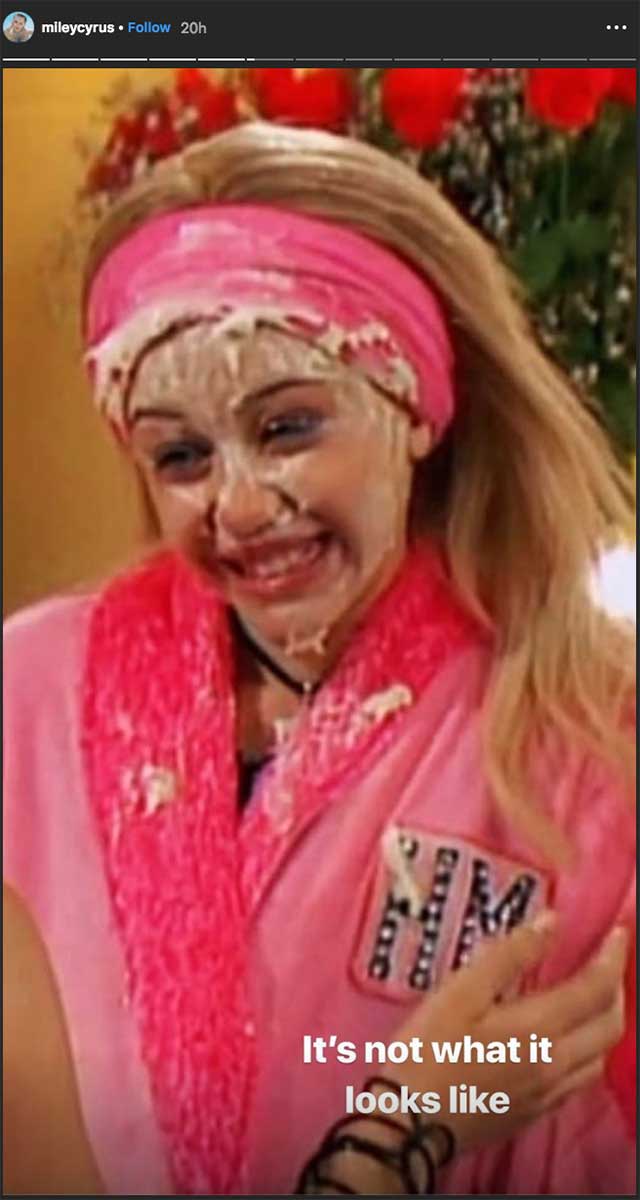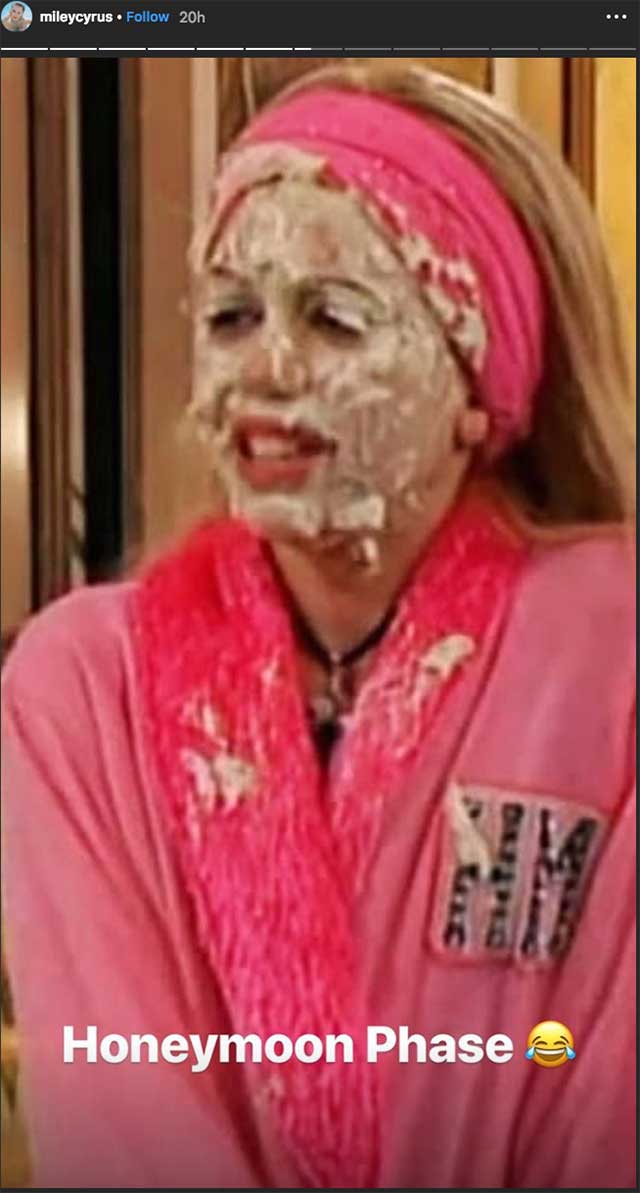 AHHH! Alrighty, so Miley and Liam's love life is going great right now, glad we're all on the same page about that. There's honestly no real explanation for these photos other than she's just being Miley. Which is fine, of course, but um, Liam, do you have anything to add?
Follow Shannon on Instagram.
***
This article originally appeared on Cosmopolitan.com. Minor edits have been made by the Cosmo.ph editors.