The day has finally arrived: Despicable Me 2 is out in theaters today (July 3, 2013)!
GIF: giphy.com
Just like these guys, we can hardly contain our excitement. Kids and kids-at-heart flocked to McDonald's branches to get their hands on the Minion-fied Happy Meals.
"I'll have a Cheeseburger Deluxe with a side of Minions, please!"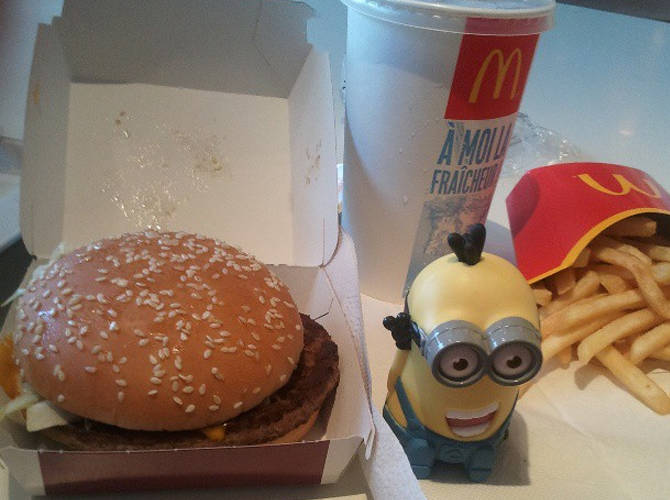 Photo: statigr.am
Some people even ate at Mcdonald's everyday just to complete their collection!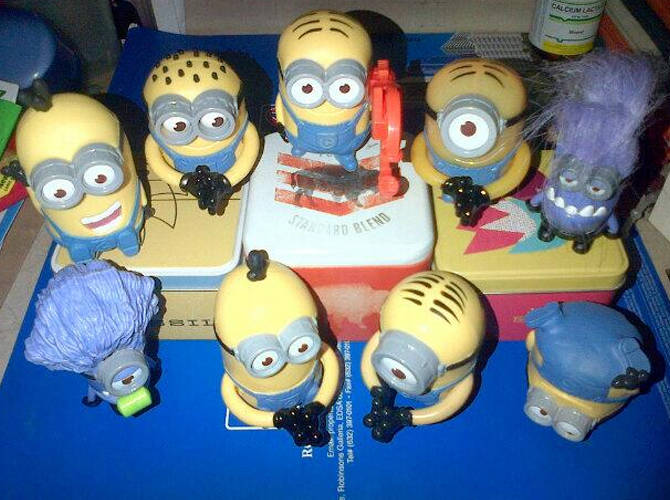 Photo: twitter.com/mikechanyungco
We were lucky enough to get a visit from life-sized Minions here at the Cosmo HQ: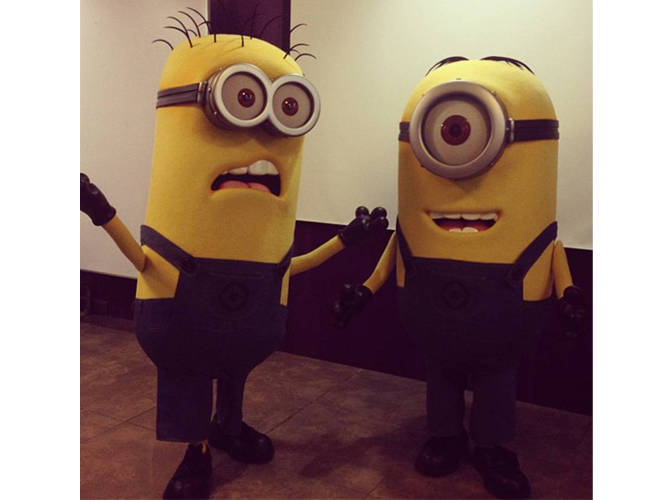 Continue reading below ↓
Recommended Videos
Photo: instagram.com/paulapangan
How can anyone resist? Check this cutie busting a move.
 GIF: giphy.com

They're adorable even when they get aggressive.
GIF: giphy.com
And they are easily distracted, too.
GIF: giphy.com
We'd gladly give them kisses like Gru.
 GIF: giphy.com
Cuteness overload! Watch the full trailer of Despicable Me 2 below. See you at the cinemas, CGs!