Brazil's bet to the Miss Universe 2019 pageant Julia Horta made a statement as she stepped onstage for the pageant preliminaries in her national costume.
Wearing a bedazzled football jersey in the national colors of her home country, Julia also included a banner with her costume that read: "Stop violence against women."
ADVERTISMENT - CONTINUE READING BELOW ↓
In an Instagram post, the 25-year-old Miss Universe hopeful wrote in Portuguese, "Brazil is internationally known for football, so I decided to represent him at Miss Universe. But more than that, I wanted to pay tribute to FEMALE football, especially to our admired Marta Silva, who holds the record for the best player in the world, being a record not only for women but also for men."
To those unfamiliar with Julia's reference, her national costume is inspired by Swedish-Brazilian footballer Marta, who, at 33, is regarded as one of the greatest female football players of all time. A six-time FIFA World Player of the Year, Marta has been regarded by football legend Pelé as "Pelé in [a] skirt." 
Julia continued, "Not that I don't love men's football, I'm a fan of boys too, but I think this simple tribute is still close to the recognition our players deserve. We, women, deserve to be valued for our work! Marta used this year's World Cup to make her call for gender equality and now I'm here at Miss Universe, the largest platform I've had the opportunity to use today."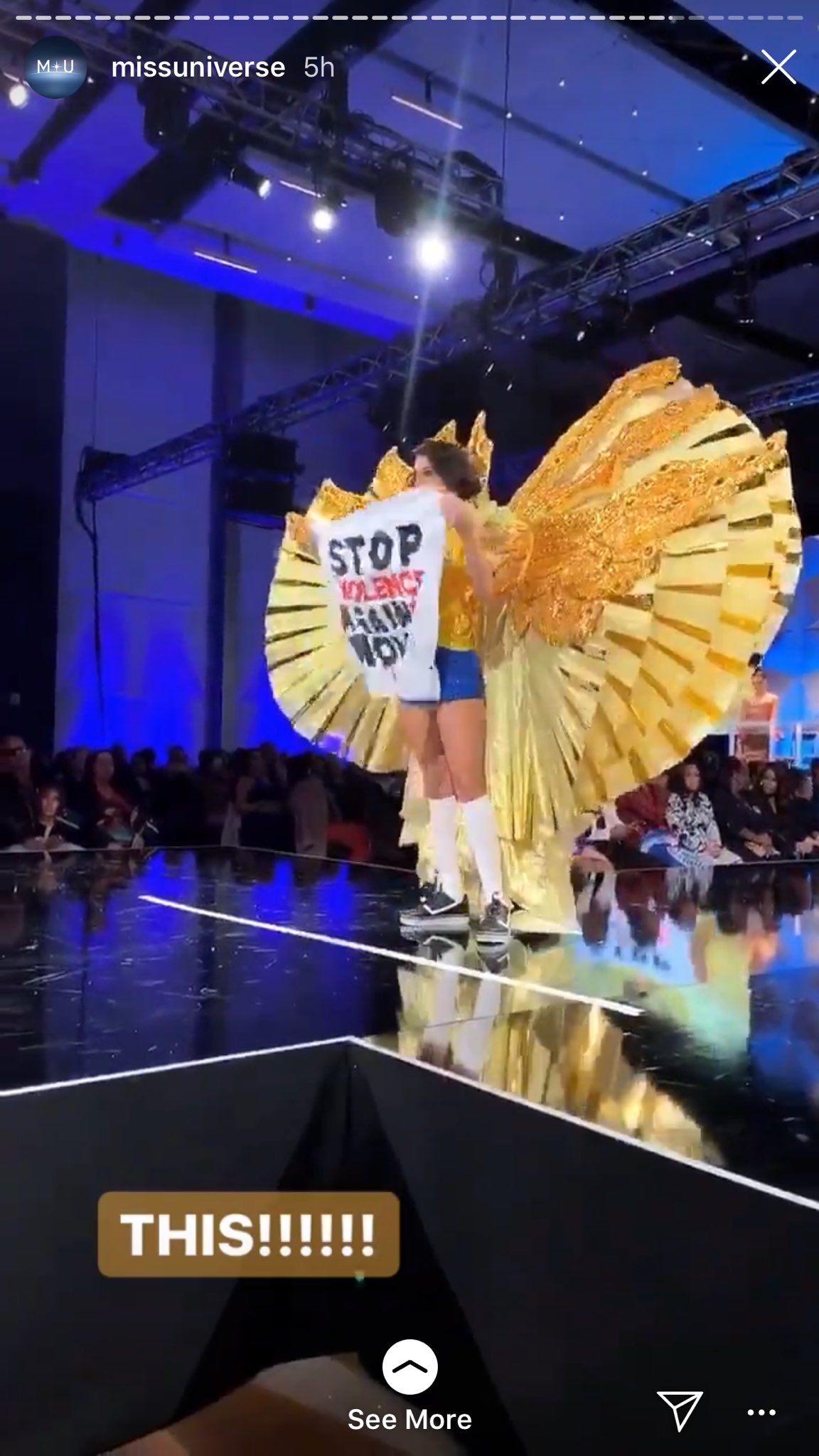 ADVERTISMENT - CONTINUE READING BELOW ↓
Writing about gender equality and women's rights, Julia added, "We want rights and opportunities, respect, space. We do not want, we do not deserve, and we will not tolerate being violated, assaulted, [and] harassed."
"Brazil is still [one] of the top five countries where most women are killed in the world. And violence happens everywhere. Because of this, once again, it is important to say: STOP VIOLENCE AGAINST WOMEN," Julia wrote. 
Follow Monina on Instagram.