The Philippines was once again involved in a Miss Universe announcement *mixup*, this time when it came to the awarding of the National Costume. ICYMI, Miss U host Steve Harvey announced that Miss Philippines Gazini Ganados won, and we even saw her photo onscreen. However, beside him was Miss Malaysia Shweta Sekhon in her "A Perenakan Indulgence" costume!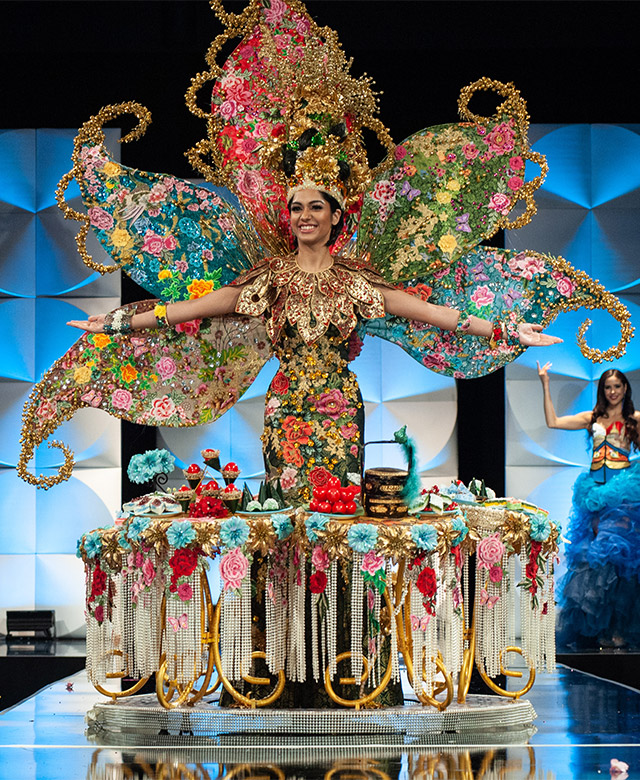 ADVERTISMENT - CONTINUE READING BELOW ↓
Everyone—including Steve—thought he made another mistake (remember Pia Wurtzbach's iconic moment in 2015?), but the Miss Universe Organization later tweeted that Gazini was the ACTUAL winner. 
Here is Gazini's Philippine Eagle-inspired outfit: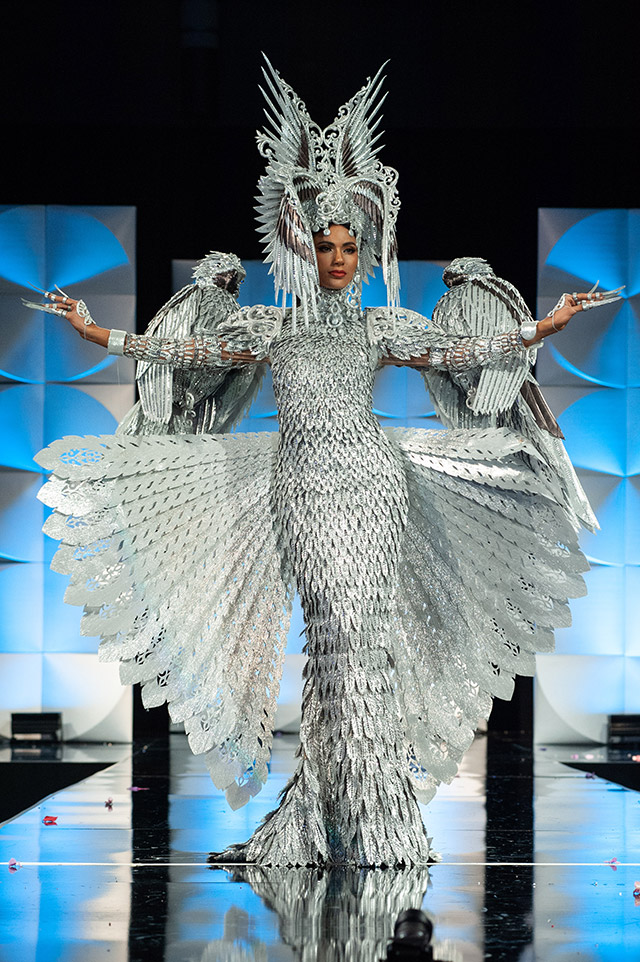 We've all been pretty confused up to this point, and Shweta took to Instagram to clear the *issue* once and for all. She wrote: "Many [people] have been asking me questions and clarification about the National Costume." 
"Well, four countries were briefed to be on standby as we were the Top 4 for National Costume and [Miss] Philippines was part of it too. We were told that a picture would be displayed if we made it to the Top 20 and if we didn't, we would have to put it on. The entire day the crew went on finding my costume as I was told to be the WINNER. That is why I got into the costume, too." 
OMG, so it was a total miscommunication! Shweta added that she doesn't feel bad about it, and she even congratulated Gazini in her post. "I am totally fine with it because in my eyes, every girl that came to compete is a winner! Philippines or Malaysia, there isn't any difference because we are ONE!"
ADVERTISMENT - CONTINUE READING BELOW ↓
Follow Lily on Instagram.