1. Catriona Gray will be arriving in the Philippines today 
This year's Miss Universe will be flying back to the Philippines today, December 19, two days after winning the title in Bangkok, Thailand. Before, the competition's winner would immediately travel to New York (where the Miss Universe HQ is located) after being crowned, but it seems like Catriona Gray can't wait to see Manila again! And although we don't have any deets on her schedule yet, Cat is expected to hold a press conference immediately after arrival. (PEP.ph)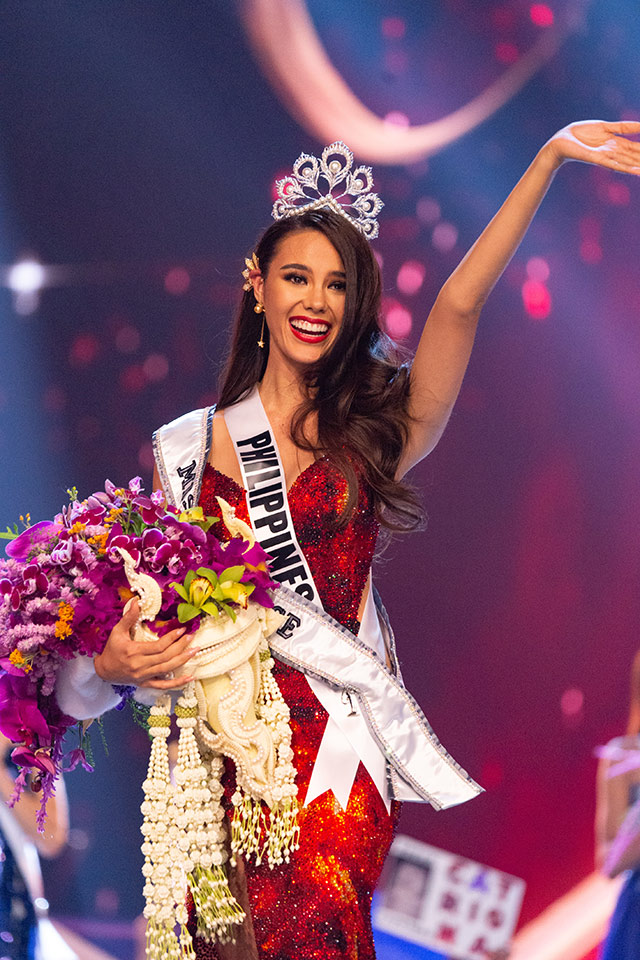 2. Fans think Kendra Kramer looks just like Catriona Gray 
Doug Kramer recently posted side-by-side photos of his daughter Kendra and newly-crowned Miss Universe Catriona Gray. According to Doug, he's been receiving congratulatory messages because Kendra bears a striking resemblance to Cat!
Part of his caption reads, "I bet Scarlett and Kendra will start practicing the lava walk with the slow-mo spin! Hope you [Catriona] can teach them one day!"
ADVERTISMENT - CONTINUE READING BELOW ↓
3. Erwan Heussaff stole Anne Curtis' morning juice drink 
In an Instagram post this morning, Erwan Heussaff shared a video of him and Anne Curtis where he drank her juice without permission. We see Anne's shocked face as Erwan grabs her drink and chugs it down before she could say anything!  
"For Turmeric in the morning, I willingly enter the doghouse. Not my fault she felt the need to Instagram story the shot first before taking on it. Don't sleep on health folks," Erwan wrote in the caption.  
Check out Anne and Nico Bolzico's hilarious comments below: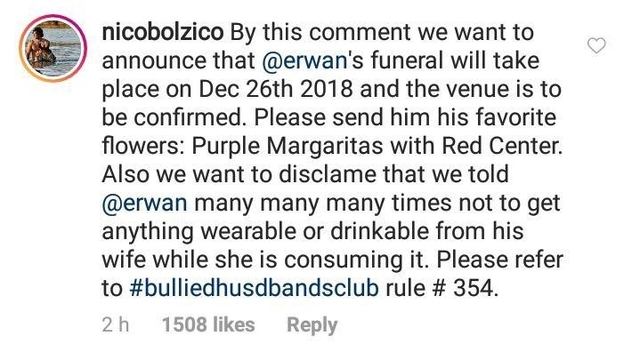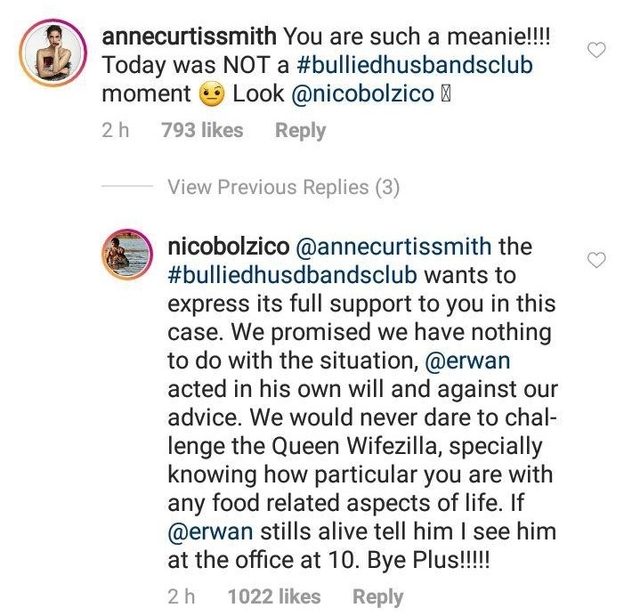 4. A new bill aims to penalize catcalling and wolf-whistling
Here's some good news for today: Siquijor representative Ramon Rocamora has submitted House Bill 8794 or the proposed "Safe Street, Public, and Online Spaces Act," which aims to define sexual harassment in the Philippines, not just in physical, public spaces, but ALSO ONLINE. 
ADVERTISMENT - CONTINUE READING BELOW ↓
According to the proposed bill, using information and communication technology to terrorize victims through physical, psychological, and emotional threats already counts as online sexual harassment. This means that if you ever get unwanted sexual and sexist comments online, you can report them and have the users penalized. (Spot.ph)
5. Megaworld Lifestyle Malls aims to promote a more socially-inclusive holiday experience this year 
Megaworld Lifestyle Malls' new Christmas is Hue campaign has garnered 1.1 million views in just two days! It encourages people, regardless of their age, ethnicity, gender, family, or sexual orientation to feel a full sense of belonging during the holidays. Their latest video even includes Tim Yap with his adorable doggos (we are gushing as we speak).
For more information, visit the official website and Facebook and Instagram page of Megaworld Lifestyle Malls.
READ MORE STORIES ON MISS UNIVERSE 2018 HERE:
Miss Universe 2018 Catriona Gray Is Flying Back To Manila TODAY
OMG! Catriona Gray Encountered A LOT Of Problems During The Miss Universe Competition
Take A Look At Catriona Gray's Sweetest Moments With Her Miss Universe Besties
The Meaning Behind Catriona Gray's Miss Universe 2018 Bouquet
Uh Oh, It Looks Like Miss Vietnam's Answer Was Incorrectly Translated
Catriona Gray Was So *Chill* During Her 'Final Look' That She Was Caught Dancing Offstage
Paolo Ballesteros Stuns In His Miss Spain Makeup Transformation
What You Need To Know About Miss Universe Vietnam H'Hen Nie's Touching Backstory
Ashley Graham Took A Huge Tumble During The Miss Universe Pageant And Has A Giant Gash To Prove It
The Internet Reacts To Vice Ganda's Tweet About Miss Universe Host Ashley Graham
Catriona Gray's Instagram Hits 2.4 Million Followers After Miss Universe Win
These Brands' Congratulatory Messages For Catriona Gray Are Funny AF
Our Favorite Hairstyles From Miss Universe 2018
You Have To Watch Catriona Gray's Parents Shed Tears Of Joy When She Was Crowned Miss Universe 2018!
We Are Loving These Twitter Reactions To Catriona Gray's Miss Universe Win
Catriona Gray's Lava Gown At Miss Universe 2018 Is Everything!
Catriona Gray Just Slayed Again With A 'Slow-Mo Turn' At Miss Universe 2018
You Have To Read Catriona Gray's Winning Miss Universe Answer!
Miss Universe 2018: Top 5 Q&A Transcript
We Are Living For This Pinay's Catriona Gray Makeup Transformation!
Miss Universe Canada Looks Like The Brunette Version Of Taylor Swift
Miss Spain Received A Standing Ovation During The Miss Universe Coronation Night
Clint Bondad To Catriona Gray: 'You have the whole arena behind you'
Catriona Gray Hits 1 Million Instagram Followers Before Miss Universe Finals
People Are Spoofing Catriona Gray's Miss Universe Moments And We're All Here For It
Catriona Gray And Pia Wurtzbach Are Asking For Support To Win The Miss Universe Crown
Tyra Banks Approves Of Catriona Gray's Slow-Mo Twirl At The Miss Universe Prelims
Here's What We Love About Catriona Gray And Clint Bondad's Adorable Relationship
Filipino Gowns On Display At Miss Universe 2018 Preliminaries
LOL At Maris Racal + Inigo Pascual Copying Catriona Gray's 'Slow-Mo Turn' At The Miss U Prelims
ADVERTISMENT - CONTINUE READING BELOW ↓
A Guide To All The Miss Universe Philippines *Signature* Walks
Here Are The Design Sketches Of Catriona Gray's Miss U 2018 Gowns
A Thai Princess Designed Catriona Gray's Pink Swimsuit At The Miss U 2018 Preliminaries!
Catriona Gray Explains How She Did That 'Slow-Mo Turn'
We Love How Catriona Gray Wore Patriotic Ear Jewelry Again!
The Most Epic Twitter Reactions To Catriona Gray's 'Slow-Mo Turn' At The Miss Universe Prelims
You Have To Read The Story Behind Catriona Gray's Ibong Adarna-Inspired Gown
We Can't Get Over Catriona Gray's Jaw-Dropping Miss Universe Preliminary Competition Performance
OMG, Catriona Gray's Preliminary Interview Outfit Is Stunning
For The First Time Ever, Miss Universe Will Have An All-Female Panel Of Judges!
The Internet Can't Get Over These Details From Catriona Gray's National Costume
You Have To See Catriona Gray's National Costume For Miss Universe 2018!
Miss Universe Japan Will Dress Up As Sailor Moon For Her National Costume
This Is How Much Miss Universe Tickets Cost, In Case You Were Wondering
Check Out The National Costumes Of The Miss Universe 2018 Candidates