Our very own Catriona Gray has just been crowned Miss Universe 2018! But before she claimed the crown, Cat and the rest of the Top 3 contestants had the opportunity to give their Final Word on the same question: "What is the most important lesson you've learned in your life, and how would you apply it to your time as Miss Universe?"
Here are their answers:  
1. Miss Philippines: Catriona Gray (Miss Universe 2018)

Answer: "I worked a lot in the slums of Tondo, Manila. And the life there…it's poor, and it's very sad. And I've always taught myself to look for the beauty in it. To look in the beauty in the faces of the children, and to be grateful. And I would bring this aspect as a Miss Universe to see situations with a silver lining, and to assess, where I could give something, where I could provide something, as a spokesperson, and if I could teach also people to be grateful, we could have an amazing world where negativity could not grow and foster, and children would have a smile on their faces."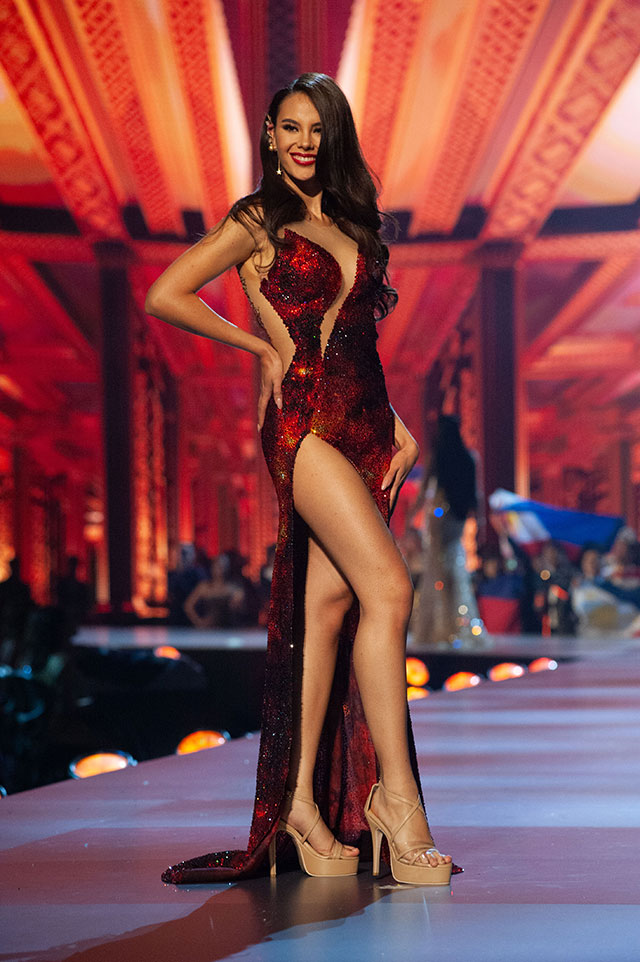 Continue reading below ↓
Recommended Videos
2. Miss South Africa: Tamaryn Green (First Runner-Up)

Answer: "Throughout my life, I've been exposed to both those who are privileged and underprivileged. And what I've learned is that we are all human. We all want to be loved, we all want to belong, and we all want to be seen, so we should treat each other that way. Thank you."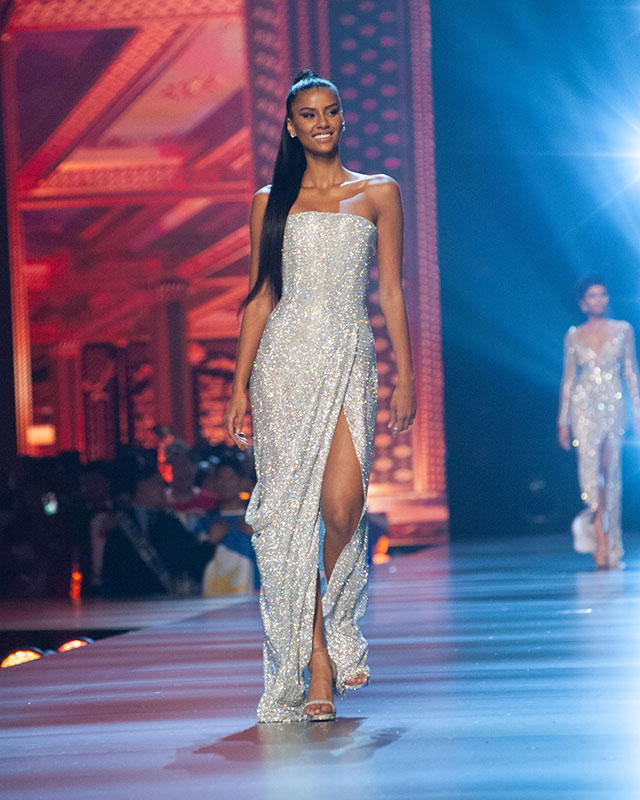 3. Miss Venezuela: Sthefany Gutiérrez (Second Runner-Up)

Answer: "I grew up in a family filled with women and each one of them taught me something very important. But what I always remembered is that by working hard and chasing for our dreams, and by having courage and strength and willingness to achieve these dreams, we can achieve anything we want in this lifetime. And tonight I am proving this, I am here at Miss Universe."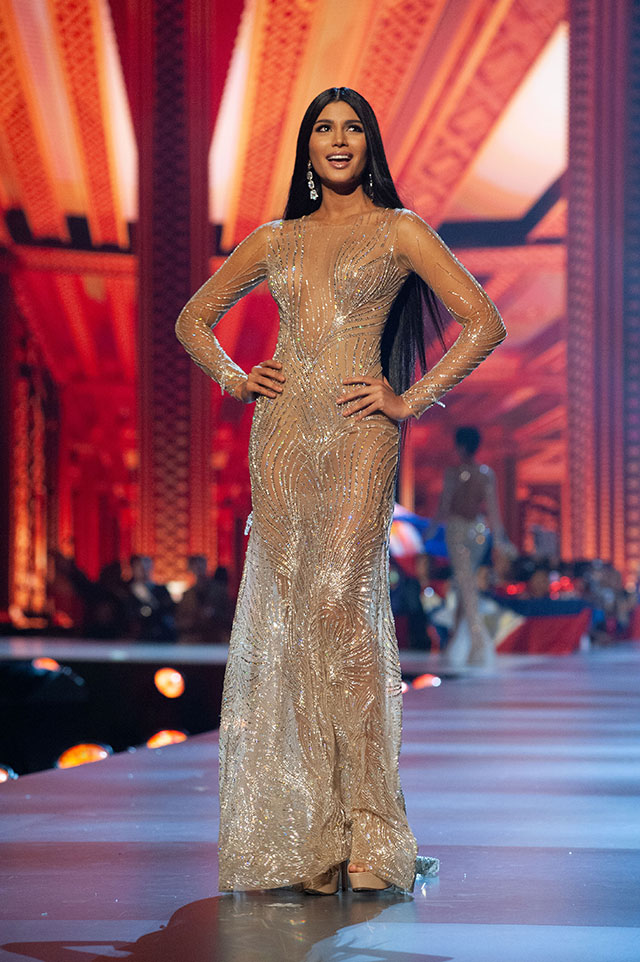 Follow Lily on Instagram.
READ MORE STORIES ON MISS UNIVERSE 2018 HERE:
The Internet Reacts To Vice Ganda's Tweet About Miss Universe Host Ashley Graham
Catriona Gray's Instagram Hits 2.4 Million Followers After Miss Universe Win
These Brands' Congratulatory Messages For Catriona Gray Are Funny AF
Our Favorite Hairstyles From Miss Universe 2018
You Have To Watch Catriona Gray's Parents Shed Tears Of Joy When She Was Crowned Miss Universe 2018!
We Are Loving These Twitter Reactions To Catriona Gray's Miss Universe Win
Catriona Gray's Lava Gown At Miss Universe 2018 Is Everything!
Catriona Gray Just Slayed Again With A 'Slow-Mo Turn' At Miss Universe 2018
You Have To Read Catriona Gray's Winning Miss Universe Answer!
Miss Universe 2018: Top 5 Q&A Transcript
We Are Living For This Pinay's Catriona Gray Makeup Transformation!
Miss Universe Canada Looks Like The Brunette Version Of Taylor Swift
Miss Spain Received A Standing Ovation During The Miss Universe Coronation Night
Clint Bondad To Catriona Gray: 'You have the whole arena behind you'
Catriona Gray Hits 1 Million Instagram Followers Before Miss Universe Finals
People Are Spoofing Catriona Gray's Miss Universe Moments And We're All Here For It
Catriona Gray And Pia Wurtzbach Are Asking For Support To Win The Miss Universe Crown
Tyra Banks Approves Of Catriona Gray's Slow-Mo Twirl At The Miss Universe Prelims
Filipino Gowns On Display At Miss Universe 2018 Preliminaries
LOL At Maris Racal + Inigo Pascual Copying Catriona Gray's 'Slow-Mo Turn' At The Miss U Prelims
A Guide To All The Miss Universe Philippines *Signature* Walks
Here Are The Design Sketches Of Catriona Gray's Miss U 2018 Gowns
A Thai Princess Designed Catriona Gray's Pink Swimsuit At The Miss U 2018 Preliminaries!
Catriona Gray Explains How She Did That 'Slow-Mo Turn'
We Love How Catriona Gray Wore Patriotic Ear Jewelry Again!
The Most Epic Twitter Reactions To Catriona Gray's 'Slow-Mo Turn' At The Miss Universe Prelims
You Have To Read The Story Behind Catriona Gray's Ibong Adarna-Inspired Gown
We Can't Get Over Catriona Gray's Jaw-Dropping Miss Universe Preliminary Competition Performance
OMG, Catriona Gray's Preliminary Interview Outfit Is Stunning
For The First Time Ever, Miss Universe Will Have An All-Female Panel Of Judges!
The Internet Can't Get Over These Details From Catriona Gray's National Costume
You Have To See Catriona Gray's National Costume For Miss Universe 2018!
Miss Universe Japan Will Dress Up As Sailor Moon For Her National Costume
This Is How Much Miss Universe Tickets Cost, In Case You Were Wondering
Check Out The National Costumes Of The Miss Universe 2018 Candidates