The Q&A portion of the Miss Universe pageant is the most *crucial* moment in the competition. After the contestants have strutted in their exquisite evening gowns, this is their opportunity to showcase their wit and advocacies by answering the question: "If you win Miss Universe, how would you work to demonstrate this as an empowering and progressive organization?"
Check out how this year's Top 3 candidates fared in the Q&A round, including R'Bonney Gabriel of USA's winning answer that got her closer to the crown.
Read the complete transcript for Miss Universe 2022 Top 3 Q & A below:
Miss Dominican Republic, Andreína Martínez
ANSWER: "I understand that the Miss Universe organization is looking for an ambassador, somebody who is able to communicate a message. I have been working for women's rights for as long as I can remember. It's been my action to every single day. I'm here to demonstrate that no matter where you come from, your background does not define you, your courage and determination do. And I will show that by working every single day to show my leadership and determination. Thank you." 
ADVERTISMENT - CONTINUE READING BELOW ↓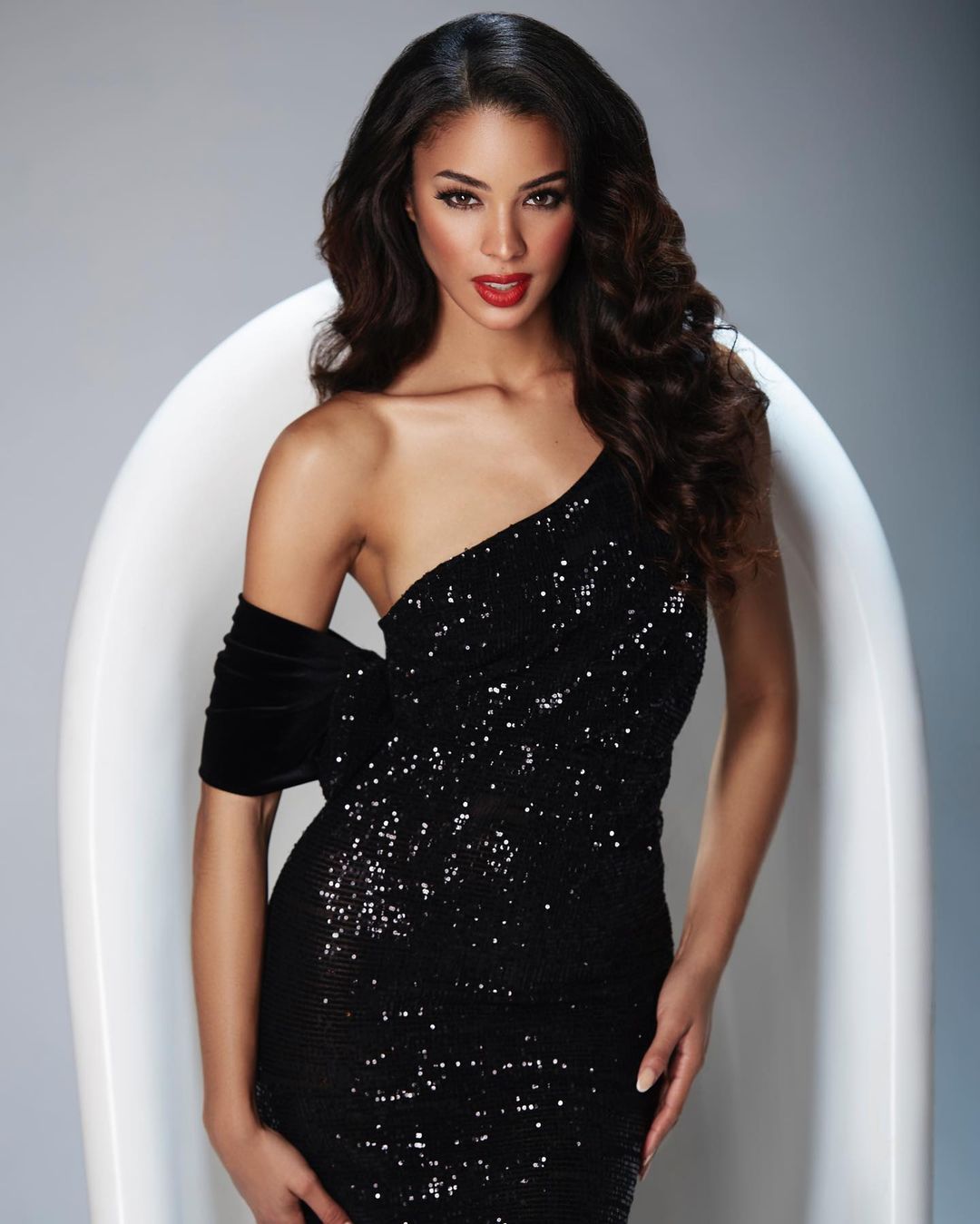 Miss USA, R'Bonney Gabriel
ANSWER: "Well, I would use it to be a transformational leader. As a very passionate designer, I've been sewing for 13 years, I used fashion as a force for good. In my industry, I'm cutting down on pollution through recycled materials when I make my clothing, I teach sewing classes to women who have survived human trafficking and domestic violence. And I say that because it is so important to invest in others, invest in our community, and use your unique talent to make a difference. We all have something special, and when we plant those seeds to other people in our lives, we transform them and we use that as a vehicle for change."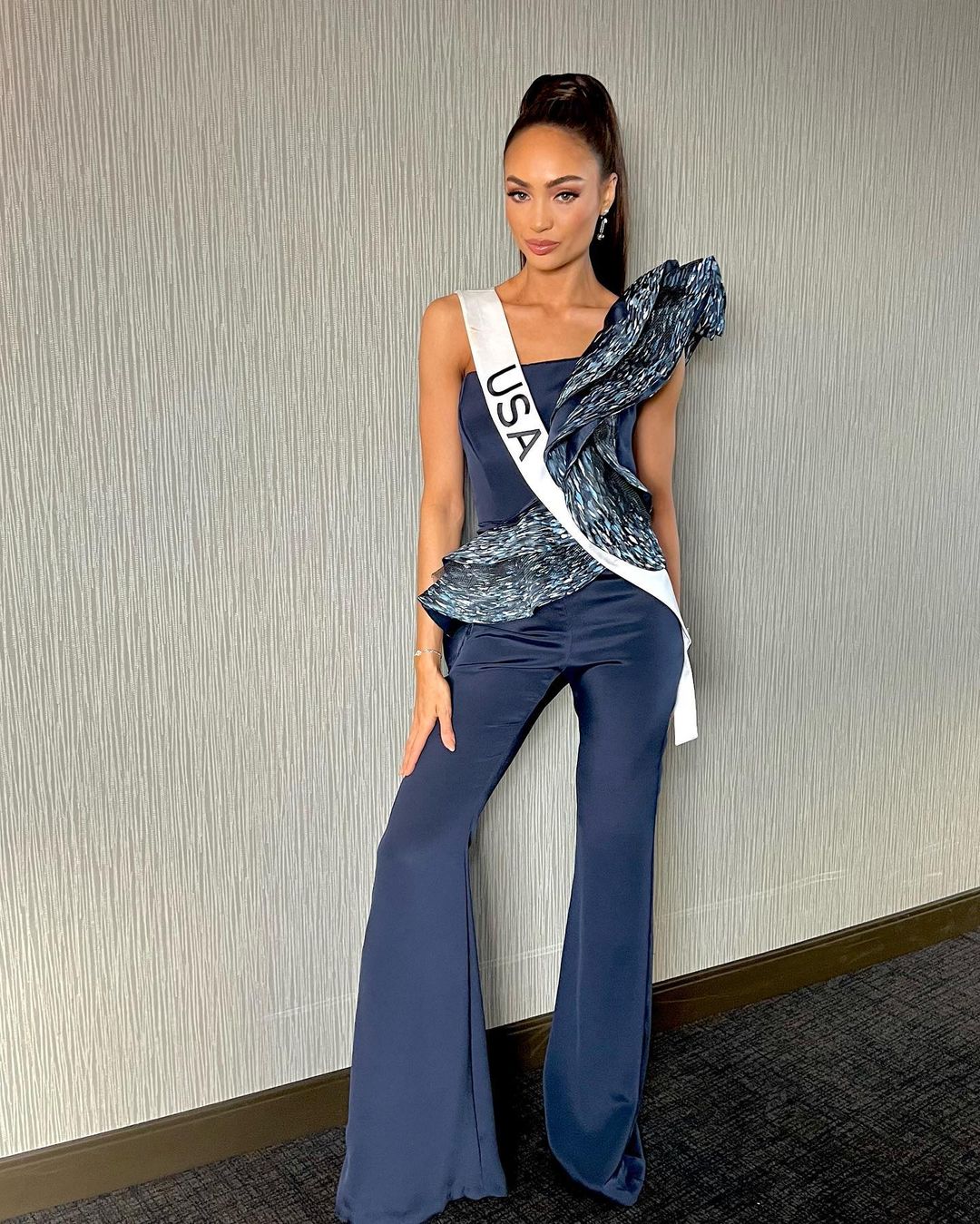 Miss Venezuela, Amanda Dudamel
ANSWER: "If I get to win Miss Universe, I will follow the legacy that many women across the universe has showed to be part of this organization, because Miss Universe has demonstrated that they choose women who inspire with their messages and transform with their actions, and that's precisely what I like to do. I am a fashion designer by profession, but I'm a designer of dreams as a woman. Thank you so much." 
ADVERTISMENT - CONTINUE READING BELOW ↓
Before they gave their final statements, however, the finalists were given a different set of questions in the Top 5 Q&A round with Miss Puerto Rico and Miss Curaçao.
Read the complete transcript for Miss Universe 2022 Top 5 Q & A below:
Miss Venezuela, Amanda Dudamel
QUESTION: "Tell me about a time where you felt shame and how you turned that feeling into fuel."
ADVERTISMENT - CONTINUE READING BELOW ↓
ANSWER: "I actually have a press conference which is called The Forbidden Dream, which talks about that forbidden dream when I wanted to become a fashion designer. I felt shame about it. I didn't feel it was possible for me to sustain my life. But I pursued it, and I demonstrated myself, which is the most importantly. Following our dreams, our passions, we are able to leave an impact stamp in every single action we take."
Miss USA, R'Bonney Gabriel
QUESTION: "Miss Universe recently made an inclusive change, allowing mothers and married women to compete this year. What's another change you'd like to see and why?"
ANSWER: "For me, I would like to see an age increase. Because I am 28 years old, and that is the oldest age to compete. I think it's a beautiful thing. My favorite quote is, 'If not now, then when?' As a woman, I believe age does not define us. It's not tomorrow, it's not yesterday, but it's now. The time is now that you can go after what you want."
ADVERTISMENT - CONTINUE READING BELOW ↓
Miss Puerto Rico, Ashley Cariño
QUESTION: "If you're crowned Miss Universe, how would you represent all this year's delegates through your reign?"
ANSWER: "I would represent all of these year's delegates because I am a mirror of what a woman is. I believe in the dream and the power that we all hope make our dreams reality, that is why I am standing here today. I know what it's like to not believe in your dream, but I also know what it's like to find a voice. We are the voice of tomorrow, so let your voice echo in the chamber of time, because this is the power that we have and I will represent the women like that."
Miss Curaçao, Gabriëla Dos Santos
QUESTION: "If you had the opportunity to speak with the leader of your country, what would you want to discuss?"
ANSWER: "I believe that there's a lot to be discussed and I believe that Curacao is a multicultural country. I believe that we should embrace all different cultures, and also discuss that fact that I feel like sometimes people feel excluded, and we should not discriminate or have any type of bullying in the country. Thank you."
ADVERTISMENT - CONTINUE READING BELOW ↓
Miss Dominican Republic, Andreína Martínez
QUESTION: "What is the most significant obstacle that women in your country face, and what should be done about it?"
ANSWER: "I believe that the most significant obstacle women in my country face is access to education. There's a number of women and children in Dominican Republic who cannot go to school, and have lack of access to go to them. I believe we have to do something abut it now. We need to make sure that kids are able to be kids, that they are able to play and educate themselves. Not be mothers, not be wives. It is the moment now to take action to make sure the Dominican Republic has education."
*This story originally appeared on Preview.ph. Minor edits have been made by the Cosmo.ph editors.
MORE FROM COSMO:
It's Official: Fil-Am Beauty Miss USA Is Miss Universe 2022
ADVERTISMENT - CONTINUE READING BELOW ↓
Miss Universe Organization Owner Gives The Most ~*Empowering*~ Speech About Change
Whoa! Miss Universe *Might* Launch Its Very Own Reality Show Soon