Moira Dela Torre and Jason Hernandez have made it abundantly clear that their marriage is over, what with the public statement posted on Jason's page, also shared by the Paubaya singer on her IG stories.
It also looks like Moira is now ready to move on from their split, and her ~unfollowing~ Jason is proof. If you go to her account, you'll see that her estranged husband is no longer on her "following" list.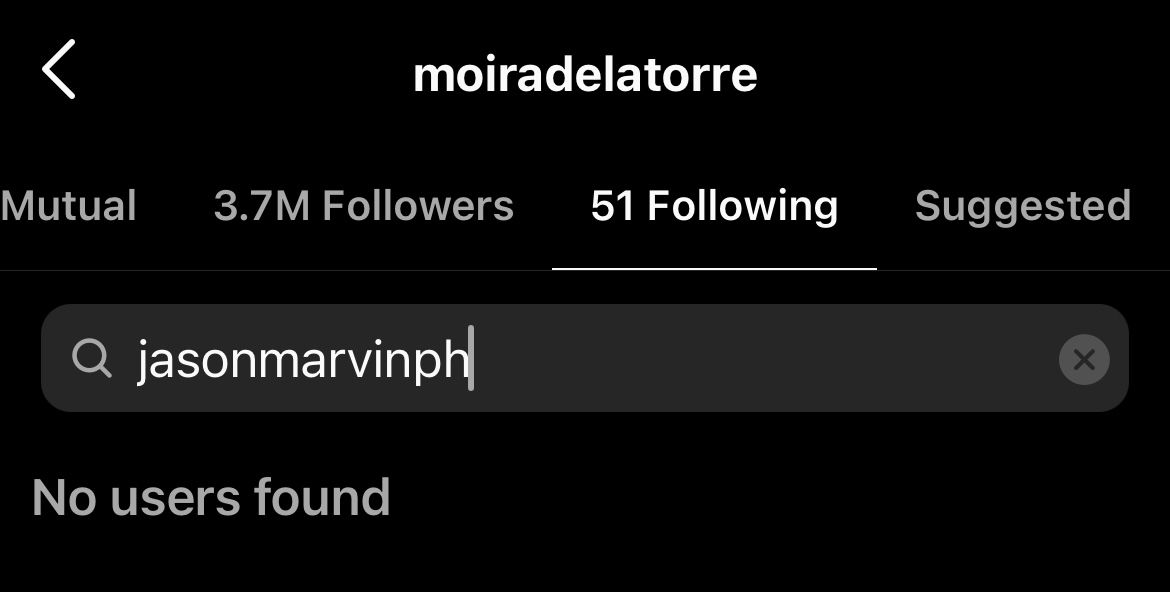 Additionally, she has also deleted all their couple photos, erasing all signs of their relationship's ~happier times~.
On his Instagram page, Jason is still following Moira, although, like her, he has also deleted all traces of their shared moments together.
The two tied the knot in 2019 and were together for more than three years before publicly announcing their split yesterday, May 31. While they asked their fans for some "privacy" during these challenging times, Jason also disclosed that he was "unfaithful" to Moira during their marriage, earning negative reactions from netizens.
READ MORE FROM COSMO:
Jason Hernandez Admits To ~Cheating~ On Moira Dela Torre
Moira Dela Torre: 'I was very mean to myself, I always blamed myself for not being enough'
Moira Dela Torre Sang A Rewritten Version Of 'Paubaya' At Noynoy Aquino's Wake
Continue reading below ↓
Recommended Videos