I don't know why, but I've been in a K-drama slump recently. Surprisingly, so do four other friends! It's not that there aren't any options. In fact, I have lots of new K-drama titles filed under my ever-growing mental "To-watch" folder. I just… don't feel like watching anything.
That is until Money Heist: Korea – Joint Economic Area came along!
To be honest, I haven't watched the original Money Heist version, where the Korean version is based from. What has gotten me excited is the stellar cast (I mean, Yoo Ji Tae? Park Hae Soo?) and the overall curiosity about how the Koreans are going to make their own version of Money Heist. The original series, after all, is critically acclaimed and has been the most-watched non-English language series of all time on Netflix.
After weeks of waiting, the series finally dropped on June 24, 2022. Bags of microwavable popcorn have been bought and the weekend has been cleared of any schedule except for one thing: Binge-watch all six Money Heist: Korea – Joint Economic Area episodes!
ADVERTISMENT - CONTINUE READING BELOW ↓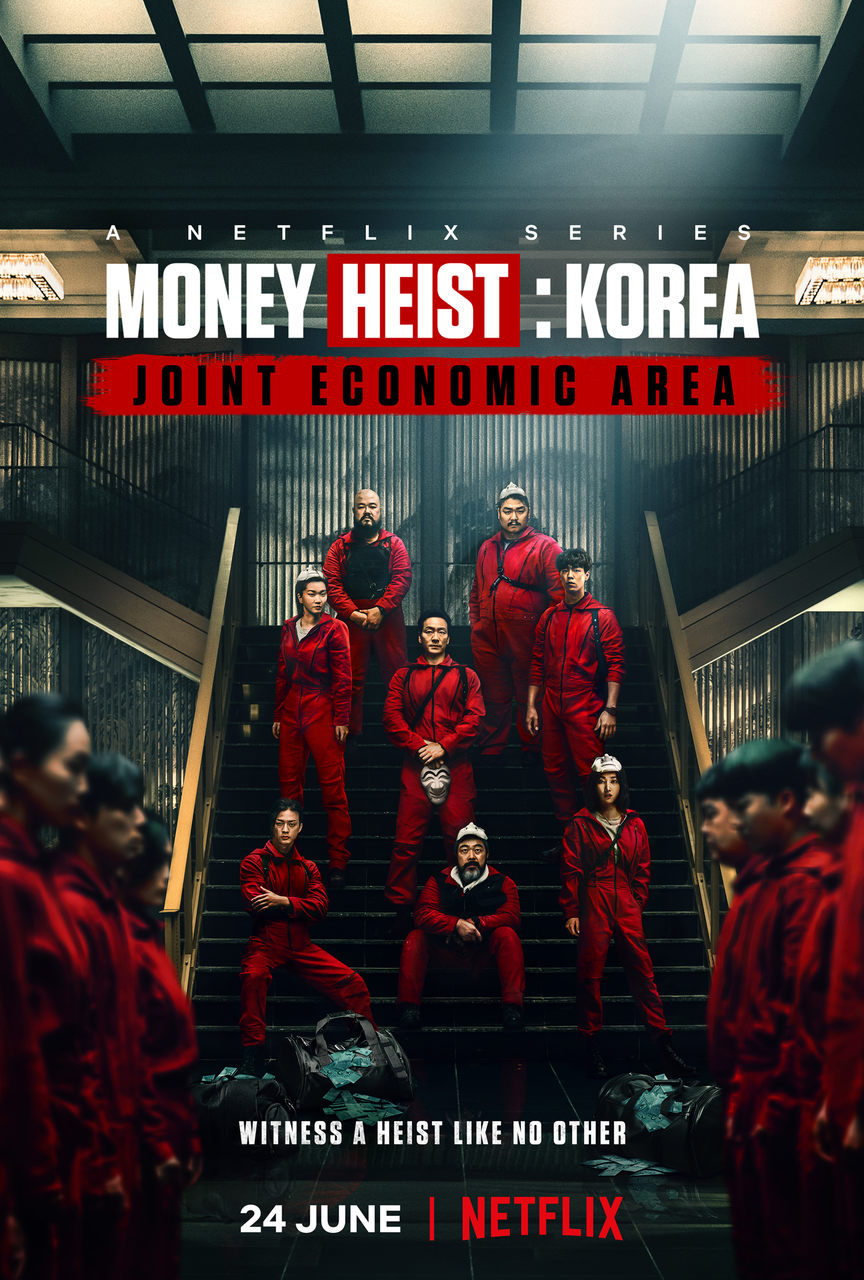 What is Money Heist: Korea – Joint Economic Area about?
The two Koreas are finally about to reunite. What was once a dream is finally becoming a reality. And what was once a highly-guarded and highly-armed demilitarized zone, called the "Joint Security Area," has now become the "Joint Economic Area." It is a place, on an island as big as Yeouido, where the cultures of North and South Korea co-exist. In the midst of it lies the Unified Korea Mint, which is built to produce one currency for all Koreans to use.
ADVERTISMENT - CONTINUE READING BELOW ↓
Recommended Videos
However, a band of thieves in red jumpsuits and Hahoe masks infiltrate the mint to hold, as the show's tagline says, "a heist like no other." Led by the Professor, these thieves, named after cities across the globe, carry out a well-maneuvered plan to print 4.2 trillion won that they can use without the government knowing. Beyond the mint, negotiators from both North and South Korea hatch a plan to foil the heist and ensure the safety of the mint employees and visitors held hostage inside the building.
As the clock ticks, every player grows weary and patience is starting to wear thin. Will the Professor's plan be followed to the letter, or will the joint police forces be able to stop the larceny from succeeding?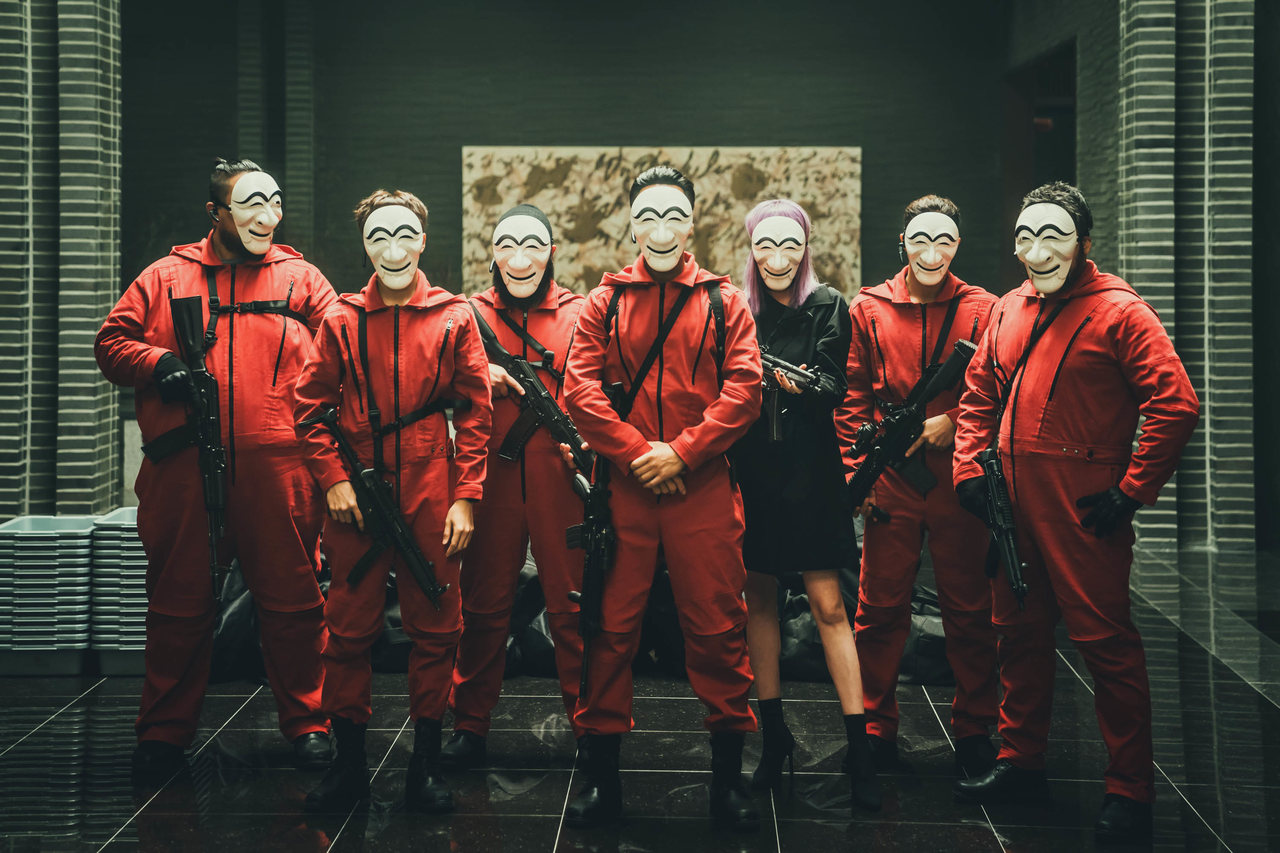 ADVERTISMENT - CONTINUE READING BELOW ↓
Again, I haven't watched the original version so I really can't compare the two, apples to apples. From what I've been hearing from people, though, is that the plot is pretty much the same. Of course, the differences lie in the nuances that have to fit the landscape of where the story is taking place. In this case, it's in Korea.
Personally, I think that's where the beauty of watching the Korean adaptation lies for me. I did not have to stop and think about where the two versions are similar and different. I was able to immerse myself fully into the story and wonder at every turn who will succeed first: The thieves or the police?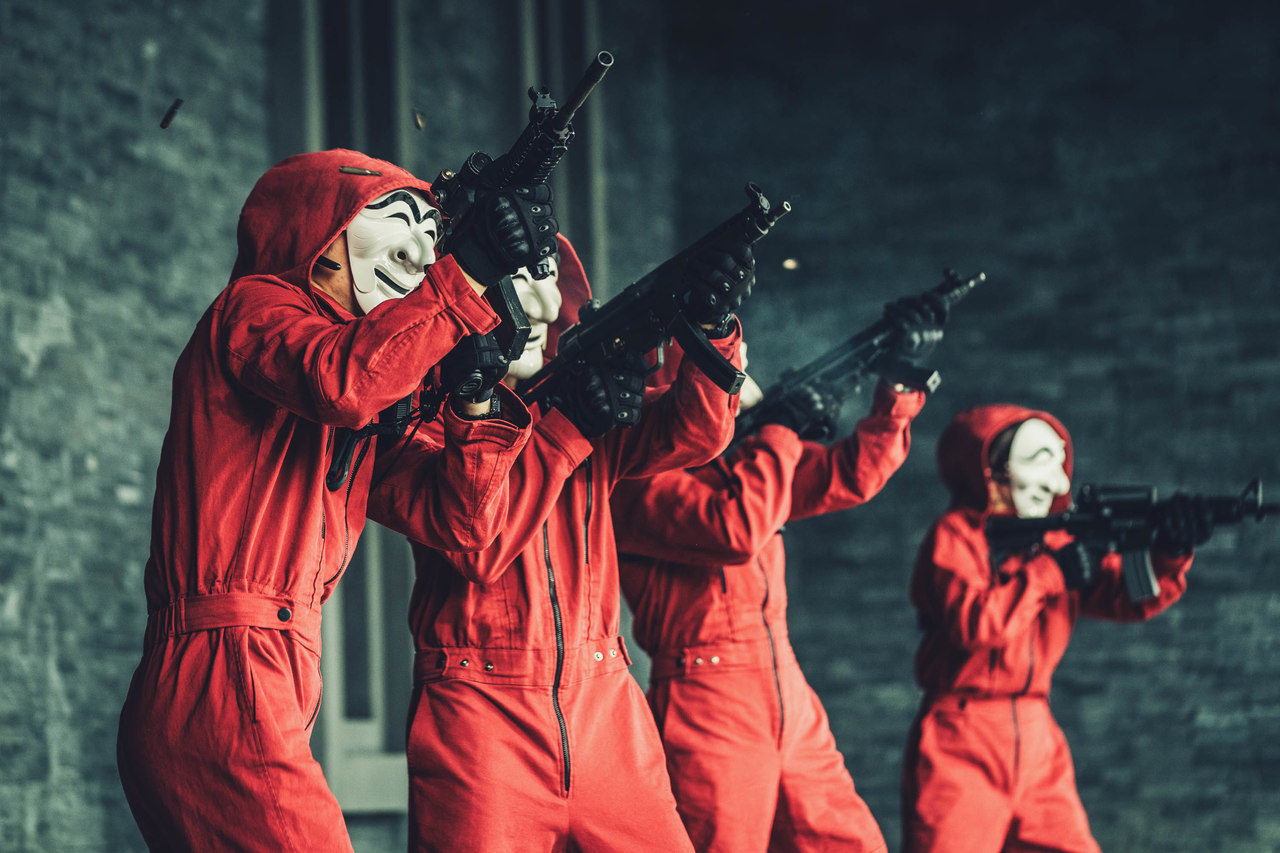 ADVERTISMENT - CONTINUE READING BELOW ↓
I also love the cast in this adaptation! They are so good at portraying their characters that they make me feel a range of ~*feelings*~ while watching the entire six episodes. Mostly, I've found myself rooting for Berlin and the gang and then despising the Mint's director, Jo Young Min. Now that I think about it, it's ~interesting~ how the show tends to blur the lines between what is morally right and wrong. So good, in fact, that throughout the show, I often catch myself thinking: "Wait a minute! Why am I rooting for the bad guys?"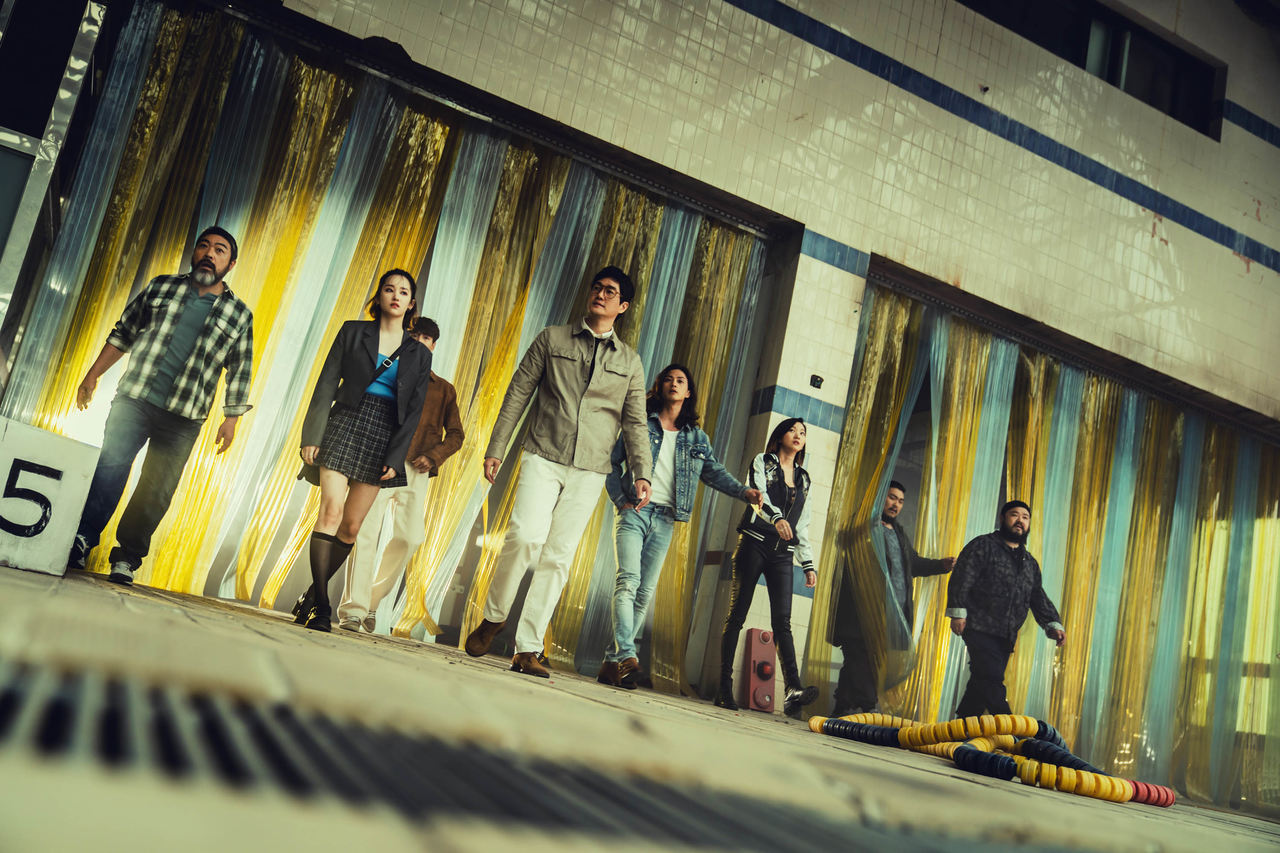 ADVERTISMENT - CONTINUE READING BELOW ↓
That said, while I do like this series in general, there's this teeeeeeeny tiny part of me that somehow isn't satisfied. I guess I've been looking forward to over-the-top chase scenes, high-tech gadgets, and more of those "OMG, why did I not see this coming!" moments that I've seen in some of the heist movies I've watched over the years. But I keep telling myself that this is just season one—the part where they are laying down the foundation of the story. With the way episode six ended, it surely cannot be the end. I'm pretty sure the writers, directors, and producers of the show all have this to say to me—us—really: Papunta pa lang tayo sa exciting part.
***Some spoilers ahead!
The Money Heist: Korea – Joint Economic Area cast members
1. Yoo Ji Tae as The Professor
The character: Beyond his unassuming looks, the Professor is the mastermind behind the heist of the Unified Korea Mint. In devising the plan, he did not leave any stone unturned. He has listed down every outcome and has a plan for each inevitability. The Professor, however, isn't only a Professor by moniker. He's actually an Economics professor who was also tapped to kickstart the process of unifying North and South Korea. He's also the man behind the counter of Cafe Bella Ciao where his lover, Sun Woo Jin, is a frequent customer.
ADVERTISMENT - CONTINUE READING BELOW ↓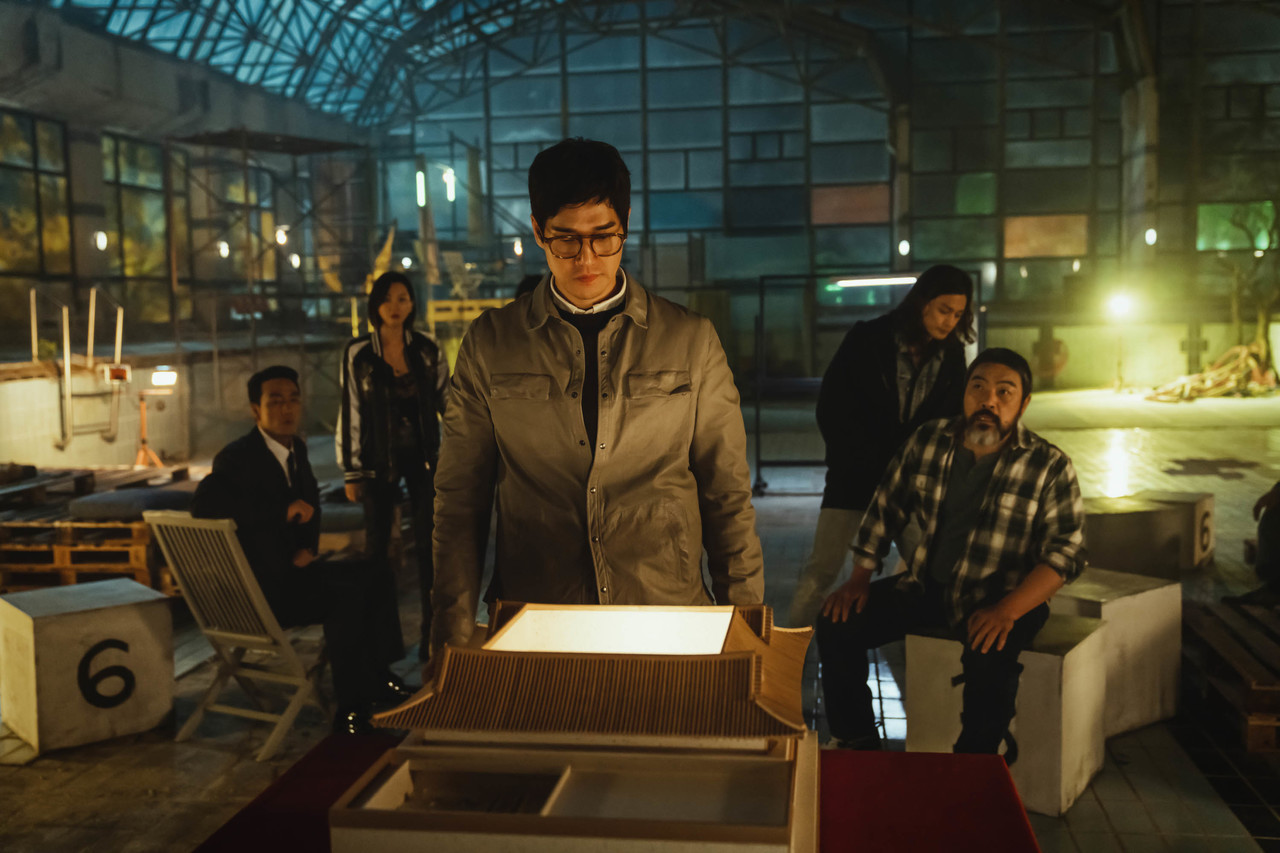 The actor: The first time I've seen Yoo Ji Tae was in Healer (2014), and I've been a fan since! This erstwhile fashion model rose to fame with the 1999 movie, Attack the Gas Station. More recently, you may have seen him in other popular K-dramas such as Mad Dog (2017) and When My Love Blooms (2020).
ADVERTISMENT - CONTINUE READING BELOW ↓
2. Park Hae Soo as Berlin
The character: Berlin, whose real name is Song Jung Ho, was born in Pyongyang. He lost his mother when he was a child, as they were trying to cross the river to defect to the South. From then on, his life was spent in incarceration until he was strong enough to finally break away from prison. His calm demeanor can be quite intimidating, even more so his aggressive behavior that could rock the boat and throw the Professor's plans off track.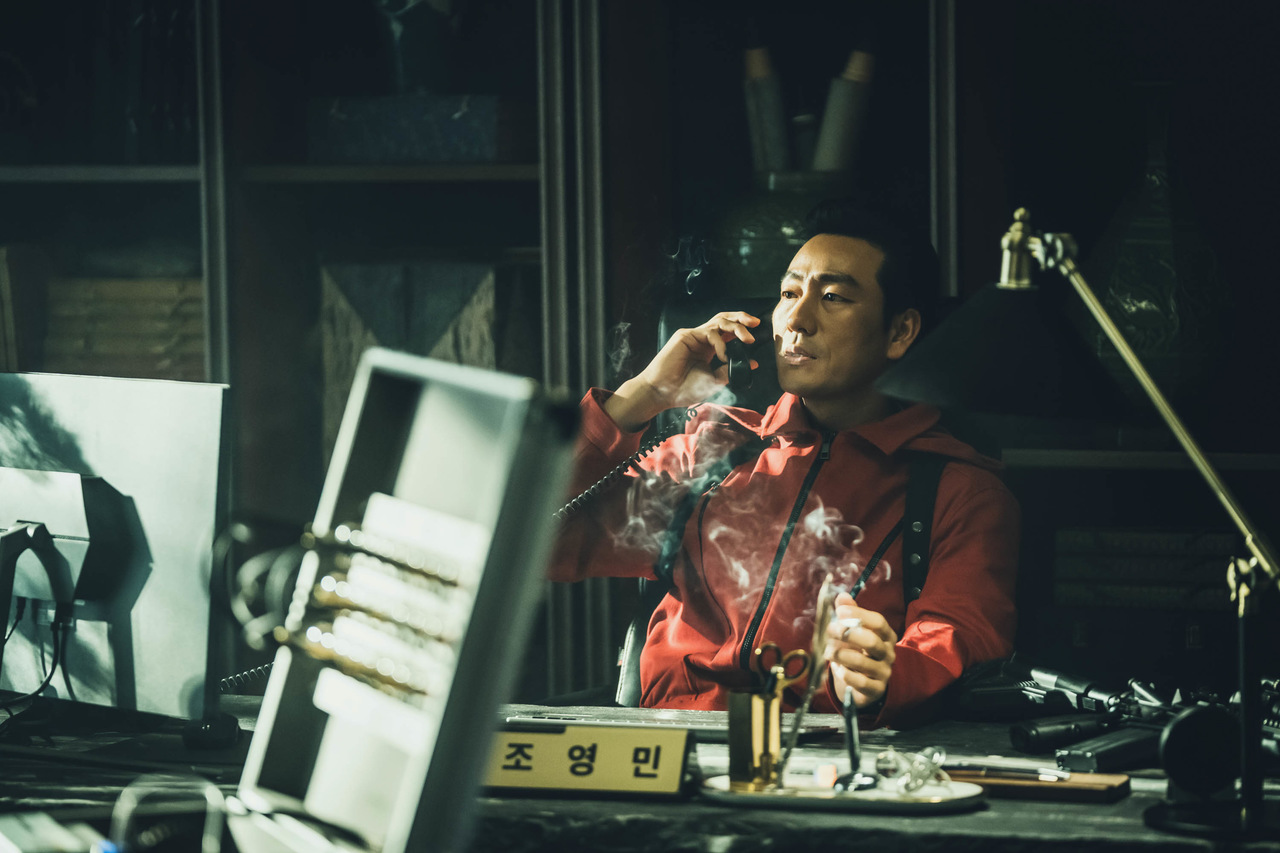 ADVERTISMENT - CONTINUE READING BELOW ↓
The actor: I love Park Hae Soo in Squid Game (2021) so, tbh, one of the main reasons I'm excited for Money Heist: Korea is him. The way he played Berlin was so good that his eerie stares sent shivers down my spine.
If you're looking for more Hae Soo materials to watch, there's Prison Playbook (2017), Chimera (2021), and another upcoming Netflix original, The Accidental Narco (2022).
3. Jeon Jong Seo as Tokyo
The character: The North Korean BTS fan who opens the show dancing to "DNA," she joins the Professor's team after goons took away her dreams of starting anew in the South. Tokyo is not one to bow down to anyone, not even Berlin. She has served in the North Korean army, after all, so she has the guts and the chops to make sure the gang sticks to the plan.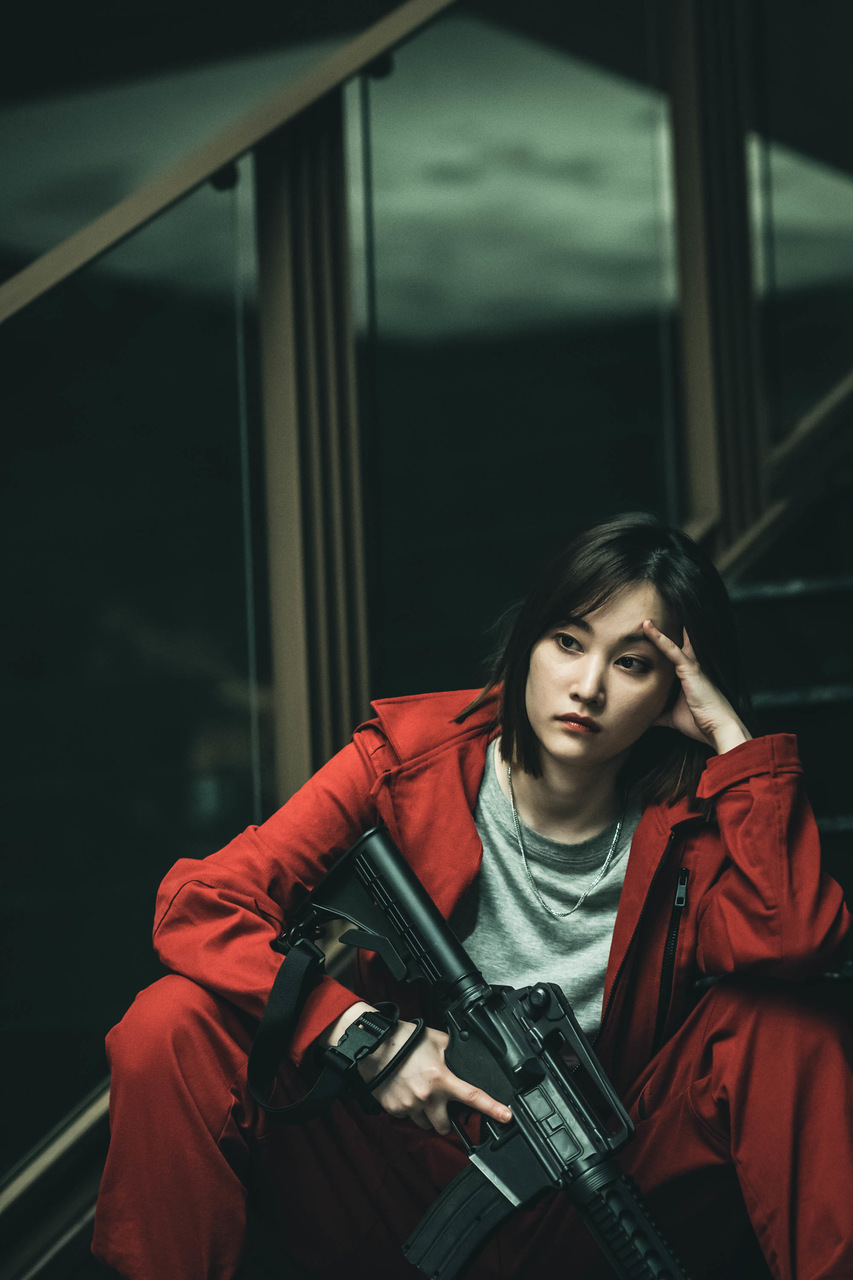 ADVERTISMENT - CONTINUE READING BELOW ↓
The actress: Jeon Jong Seo is relatively new to K-dramaland. Money Heist: Korea is her first-ever stint on the small screen! However, she has already established a name for herself in the film industry especially after having won the Best Actress Award at the 57th Baeksang Arts Awards. You can see more of her acting skills in films such as Burning (2018) and The Call (2020).
4. Kim Ji Hoon as Denver
The character: Denver looks tough and all but he's actually a softie on the inside. He was once a street fighter who never lost a single fight club, even beating up the gamblers who placed their bets on him. Naturally, he made an enemy out of them. Tired of running away, he joins the Professor's team to, hopefully, do one last act of law-breaking and finally live in peace—if that is even possible.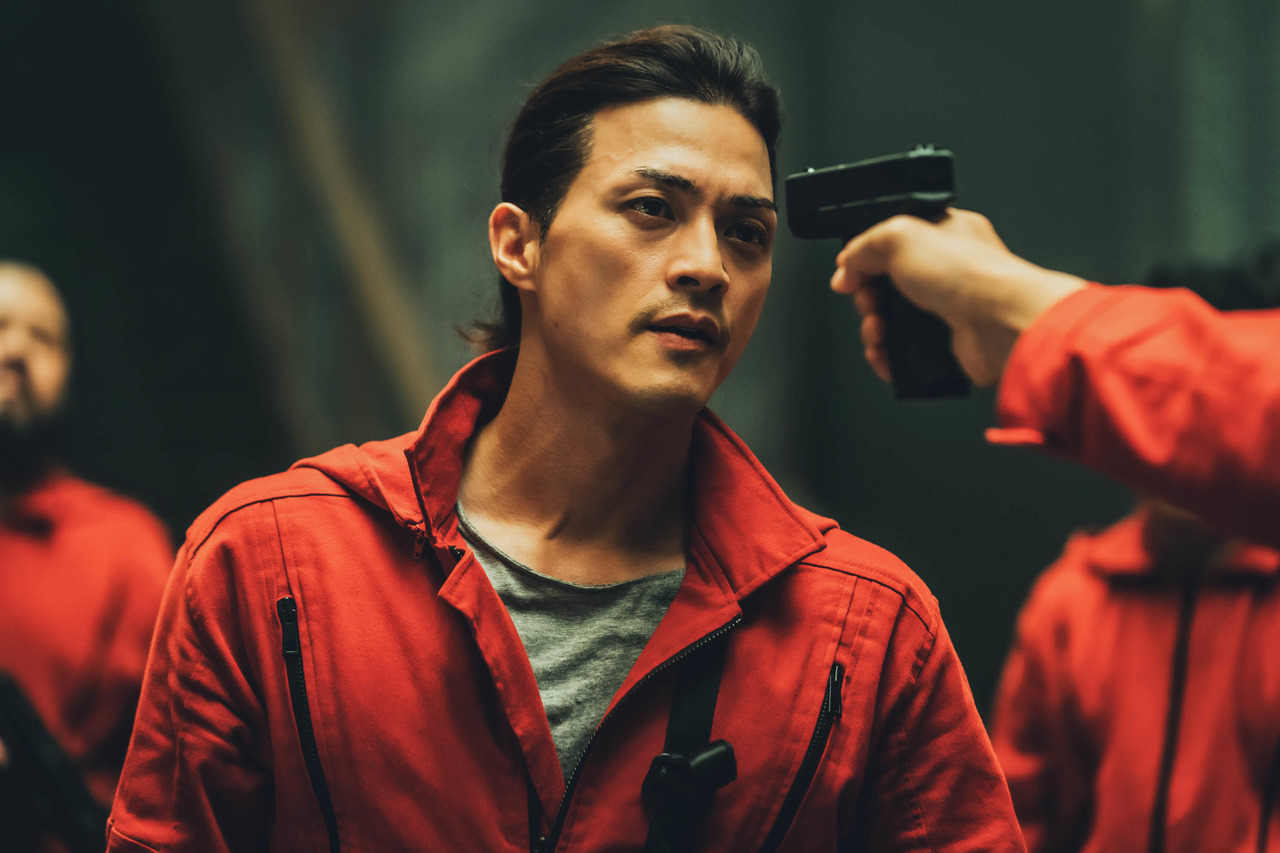 ADVERTISMENT - CONTINUE READING BELOW ↓
The actor: The last I saw Kim Ji Hoon was in Flower Of Evil (2021) where he played the creepy role of Baek Hee Sung. If you're completely drawn to this charismatic lad with his long locks, you can also catch him in his earlier hit shows such as Daughters-In-Law (2007), Flower Boy Next Door (2013), and Goddess Of Marriage (2013).
5. Lee Won Jong as Moscow
The character: Moscow is the oldest in the group. He was once a miner, so the Professor puts him in charge of literally digging the team's way out of the Mint. He is also Denver's appa who, despite the life he chose to live for himself, is full of love for his son. Moscow would do anything to make sure Denver lives a much better life.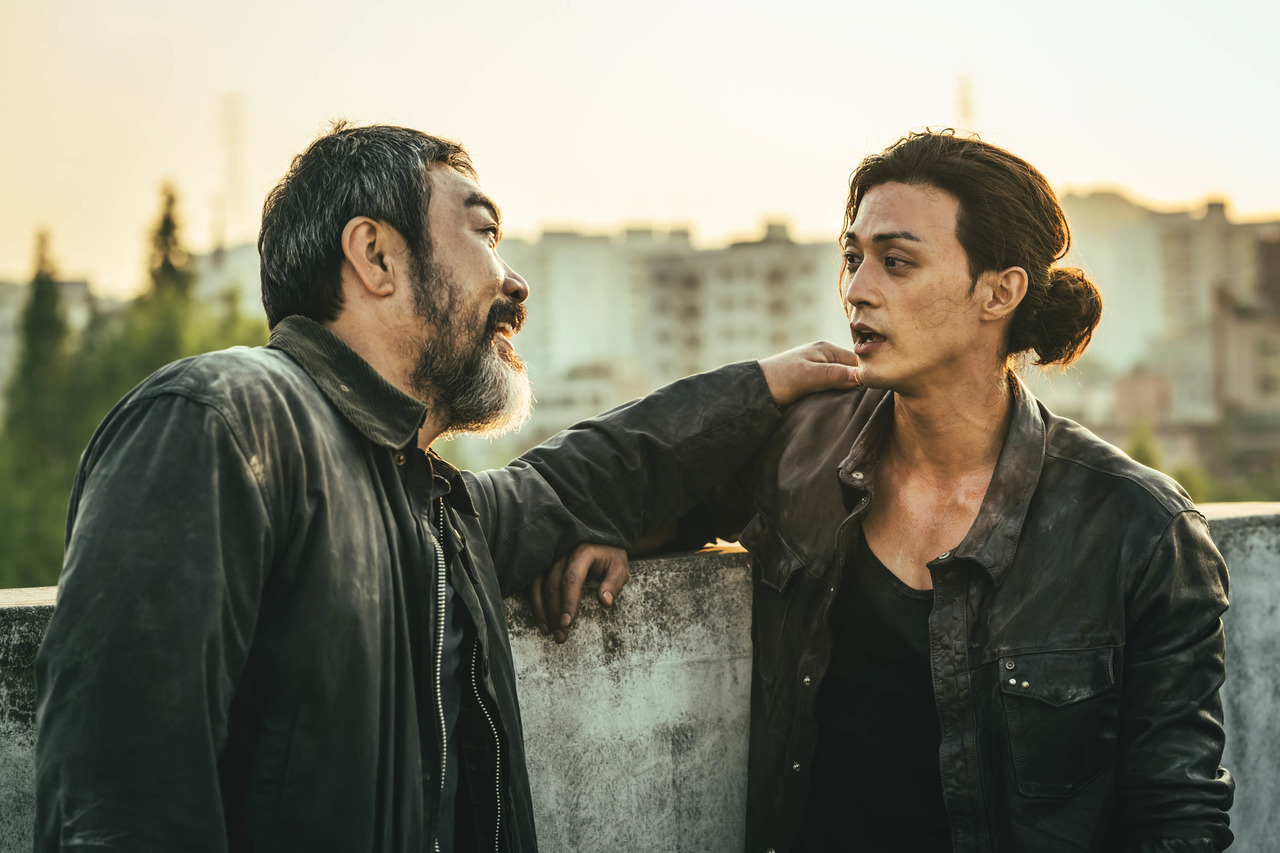 ADVERTISMENT - CONTINUE READING BELOW ↓
The actor: In an interview with Netflix, Kim Ji Hoon said that Lee Won Jong treated him like a son and felt like he was truly filming with his father.
Did you know that Lee Won Jong has been active in the South Korean entertainment industry since 1992? He has numerous drama titles to his name, the most recent of which are Delayed Justice (2020), Life After Lie (2020), and The Great Show (2019)
6. Lee Hyun Woo as Rio
The character: The youngest of the group, Rio is in charge of all things IT-related and has the hots for Tokyo. Though he is currently a skilled hacker by profession, he actually was once enrolled in med school. He comes from a family of doctors so naturally, his parents want him to be one, too. The pressure from his family and school took a toll on him so he decided to quit and be a hacker instead.
ADVERTISMENT - CONTINUE READING BELOW ↓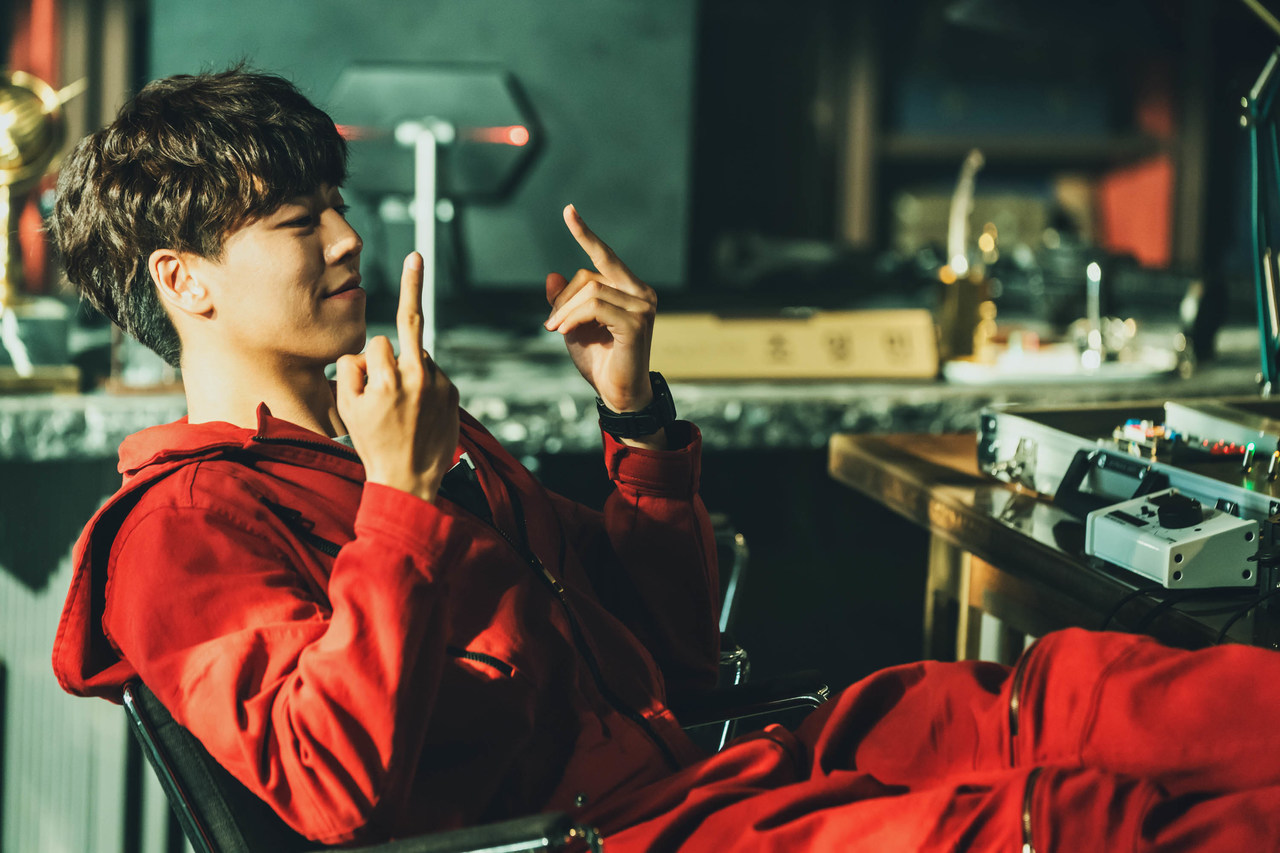 The actor: We've practically seen Lee Hyun Woo grow up right there on our TV screens. From Queen Seondeok in 2009 to To The Beautiful You in 2012 to Moorim School: Saga Of The Brave in 2016. We've seen him last in The Liar And His Lover before he enlisted in the military in 2018.
ADVERTISMENT - CONTINUE READING BELOW ↓
7. Jang Yoon Joo as Nairobi
The character: Nairobi is as cool as can be, the epitome of grace under pressure. That is probably because she's one confident con artist and proud of it. She's not afraid of a challenge and she's taken her role of leading the money printing in stride. She's definitely one of my faves!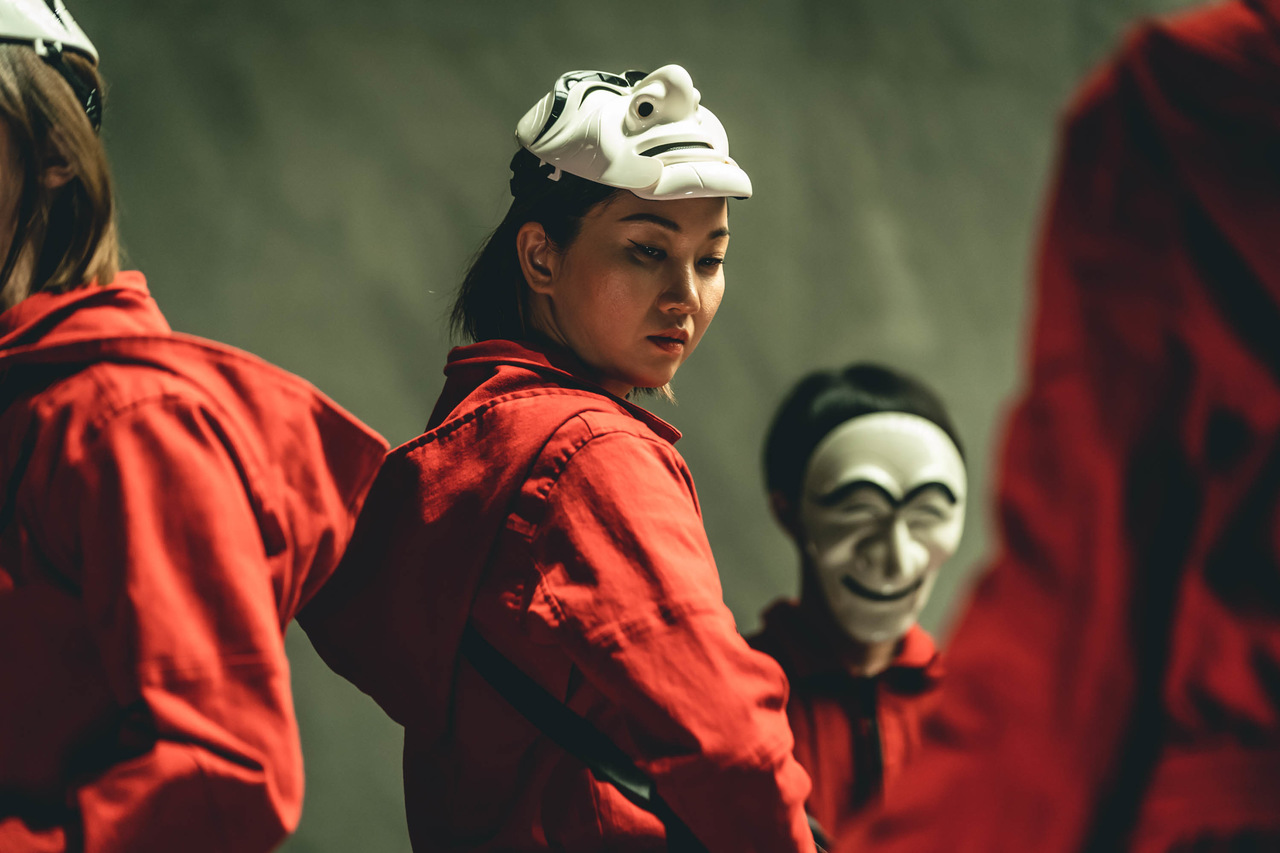 ADVERTISMENT - CONTINUE READING BELOW ↓
The actress: Jang Yoon Joo was also a former model, which is probably why Nairobi exudes confidence in her every move. She used to be the host of Korea's Next Top Model and made her acting debut in the film Veteran in 2015.
8. Lee Kyu Ho as Oslo and Kim Ji Hoon as Helsinki
The characters: Rounding up the gang of thieves are the burly tandem of brothers Oslo and Helsinki. They are mostly quiet throughout the scenes but their imposing figures are enough to make you quiver in fright.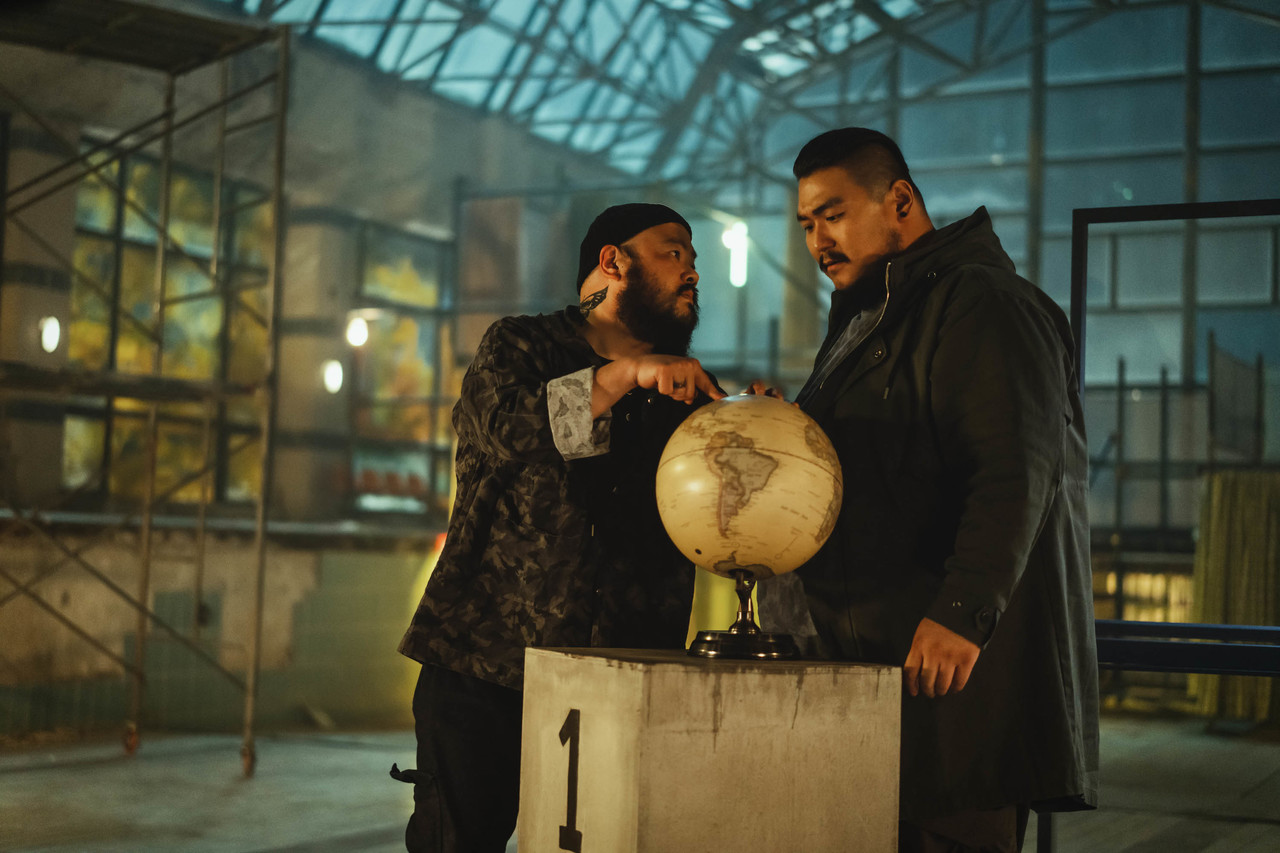 ADVERTISMENT - CONTINUE READING BELOW ↓
The actors: Lee Kyu Ho is most memorable for being the gentle giant Mr. Gu in both seasons of Dr. Romantic (2016, 2020). Meanwhile, Kim Ji Hoon #2 has recently been in The Good Detective (2020), and Flower Crew: Joseon Marriage Agency (2019).
9. Park Myung Hoon as Director Jo Young Min and Lee Joo Bin as Yoon Mi Seon
The characters: Director Jo Young Min is the annoying hostage who, at every turn, tries to weasel his way out of the situation. He fails all the time though, and would often shift the blame to someone else (a.k.a. Mi Seon). Mi Seon agrees to all this because she's having an affair with the director and is hoping that he will bring her family over from the North. When she eventually realizes what a scumbag the director is and has started to grow fond of Denver who has only been kind to her from the start.
ADVERTISMENT - CONTINUE READING BELOW ↓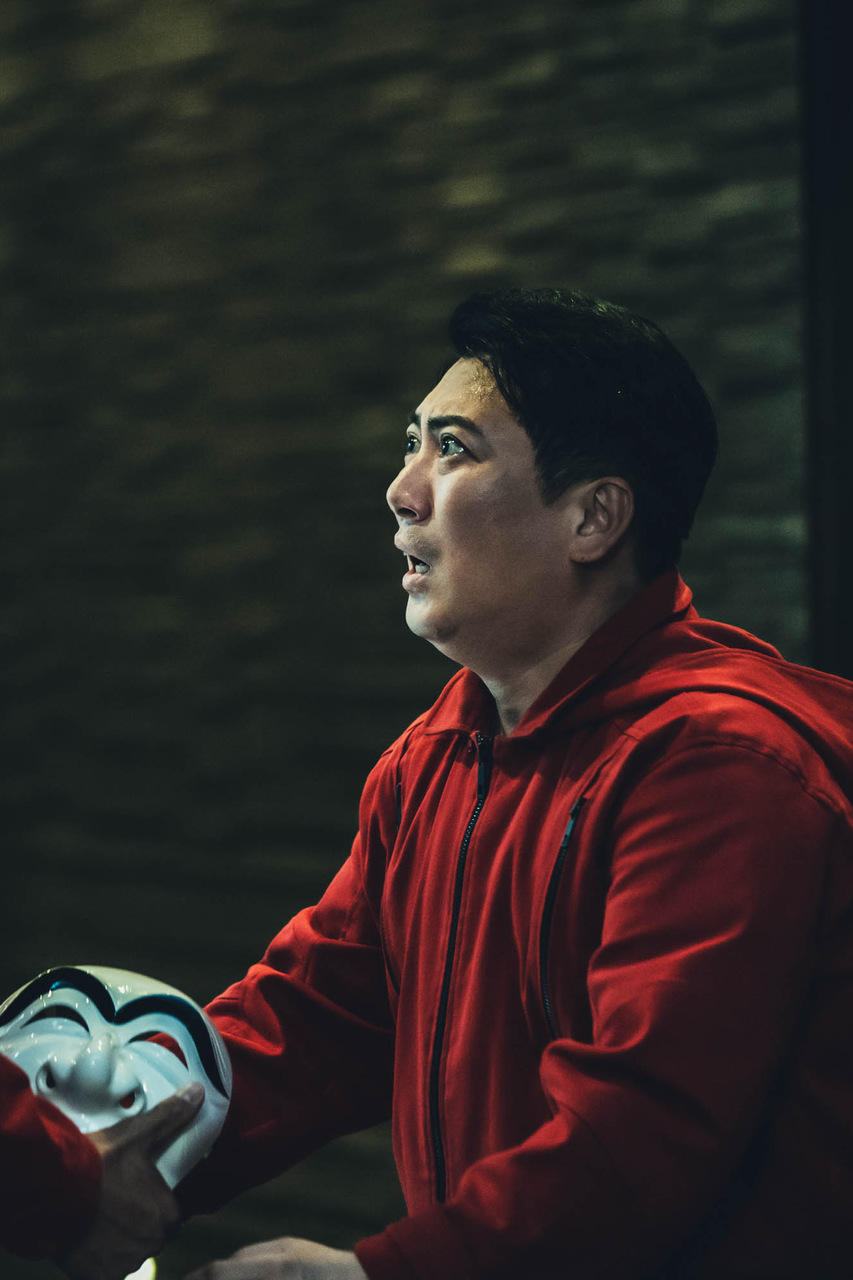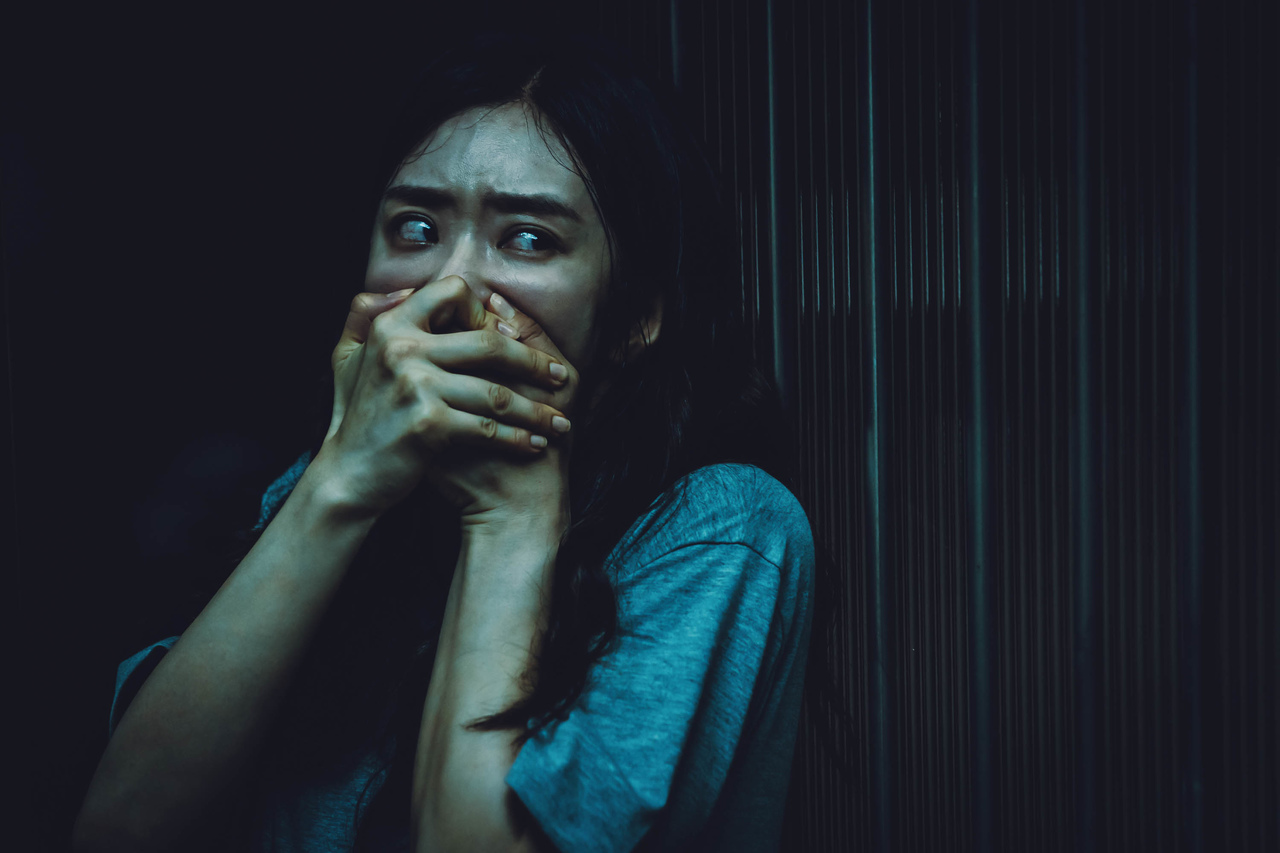 ADVERTISMENT - CONTINUE READING BELOW ↓
The actor and the actress: Despite his annoying character, Park Myung Hoon has been hailed by his colleagues as the mood maker on the set and has helped many of his hoobaes too. If his face looks familiar, it's because you've probably seen him as Seo Dan''s uncle in Crash Landing On You (2019). Lee Joo Bin, on the other hand, has starred in Doctor Lawyer (2022), She Would Never Know (2021), and Find Me In Your Memory (2020).
10. Kim Yunjin as Sun Woo Jin and Kim Sung Oh as Cha Moo Hyuk
The characters: Sun Woo Jin is the lead negotiator who makes sure to dot every "i" and cross every "t" before making the final move. That's how meticulous she is. Little does she know, though, that her lover is actually the mastermind behind the biggest professional headache she is handling to date. On the other hand, Cha Moo Hyuk is from the North and is more aggressive in his ways. He didn't trust Woo Jin at first but has since learned how dedicated she is to her job. In the end, his skepticism is directed towards someone else and Woo Jin surely isn't too glad about it.
ADVERTISMENT - CONTINUE READING BELOW ↓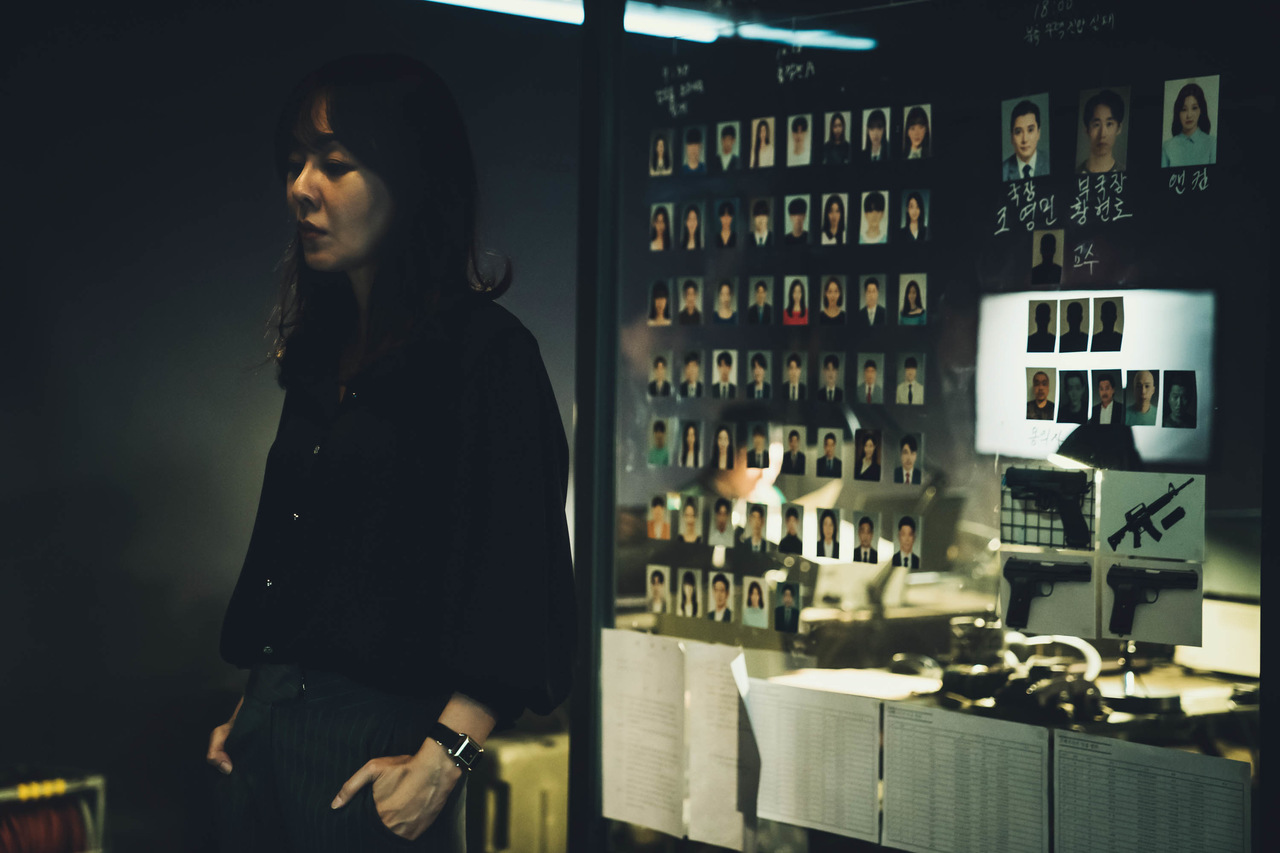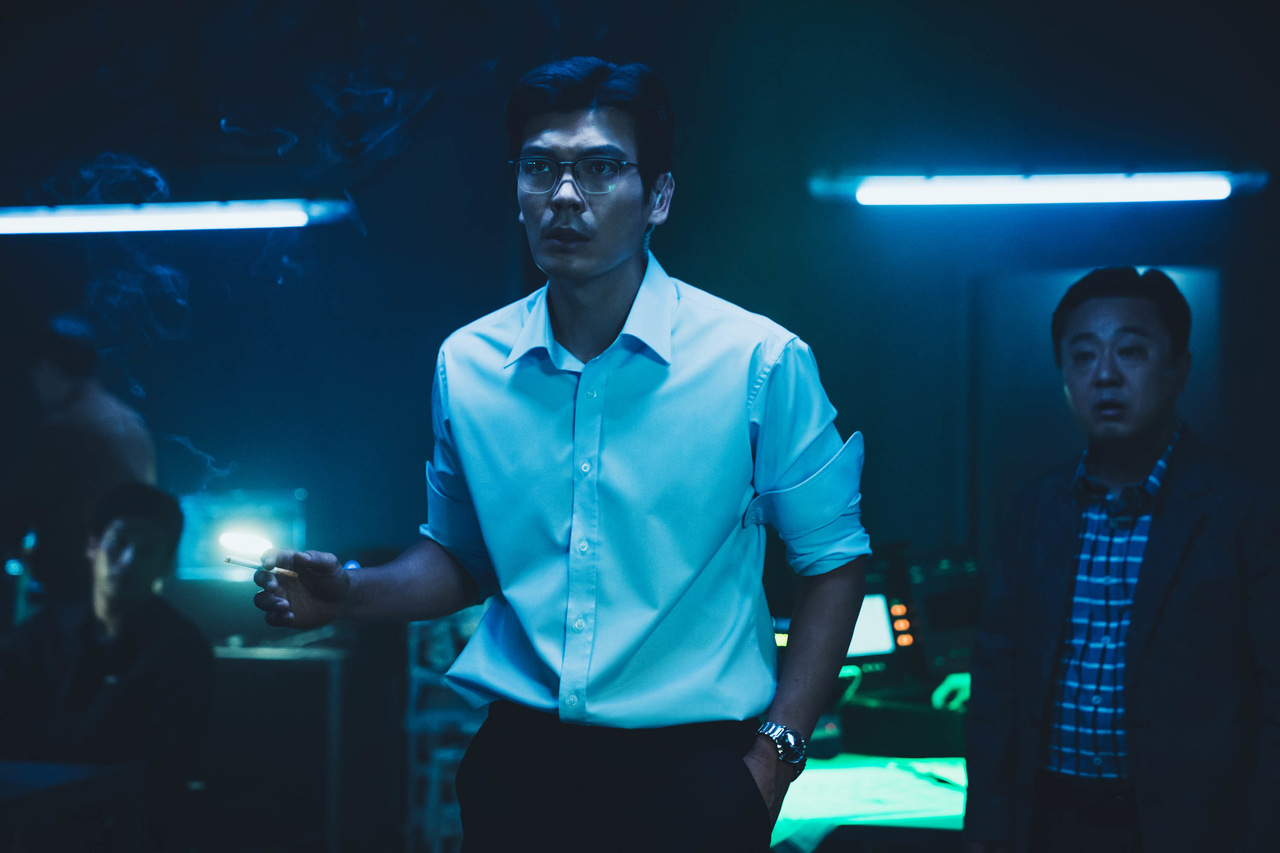 ADVERTISMENT - CONTINUE READING BELOW ↓
The actor and actress: It's my first time seeing Kim Yunjin and after this, I'm excited to catch more of her prior works! Apparently, she has more big-screen projects than small-screen ones, which include Confession (2022), Pawn (2020), and House Of The Disappeared (2017). Kim Sung Oh, on the other hand, I remember as Park Seo Joon's trainer in Fight For My Way (2017). Recently, he's starred in L.U.C.A.: The Beginning (2021) and Graceful Friends (2020).
Why should you watch Money Heist: Korea – Joint Economic Area
You'll be getting a glimpse of a unified Korea
North and South Korea have been separated for 70 years, so it's hard to imagine what a unified Korea could look like, especially for outsiders like us. That's exactly one of the things that really drew me to this adaptation—to see how the North and South can live in harmony. The thought of the two Koreas co-existing without any hostility, having an area where they can enjoy the cultures from both places, and seeing the people working together to achieve a common goal. They are lovely images to see, even if the backdrop of it all is one giant heist.
ADVERTISMENT - CONTINUE READING BELOW ↓
The way Money Heist was made uniquely Korean
Using the North and South Korea situation, on its own, makes the adaptation uniquely Korean. But more than just a plot device, it also adds an extra layer of narrative to the entire storyline. Writer Ryu Yong Jae mentions in a Netflix interview that he wanted to add extra tension between the police and the robbers. Coming from more than 70 years of a stand-off, there is understandably a period of adjustment between people from both sides of the fence. In this period, it's still hard to gauge who to trust, who to betray, or who to cooperate with. That uncertainty provides the extra layer of tension that the writer wanted. Personally, I think it works!
The signature Salvador Dali masks used in the original Money Heist has become an iconic brand and symbol of the show. Naturally, everyone was wondering what masks they will use in the Korean adaptation. Production designer Seo Sung Kyung reveals in a Netflix interview that they have considered a lot of designs to be used before finally choosing Hahoe masks. "Masks have always been used in traditional plays to criticize and satirize the upper class, so they fit in perfectly with the show as a metaphor," says Seo Sung Kyung.
ADVERTISMENT - CONTINUE READING BELOW ↓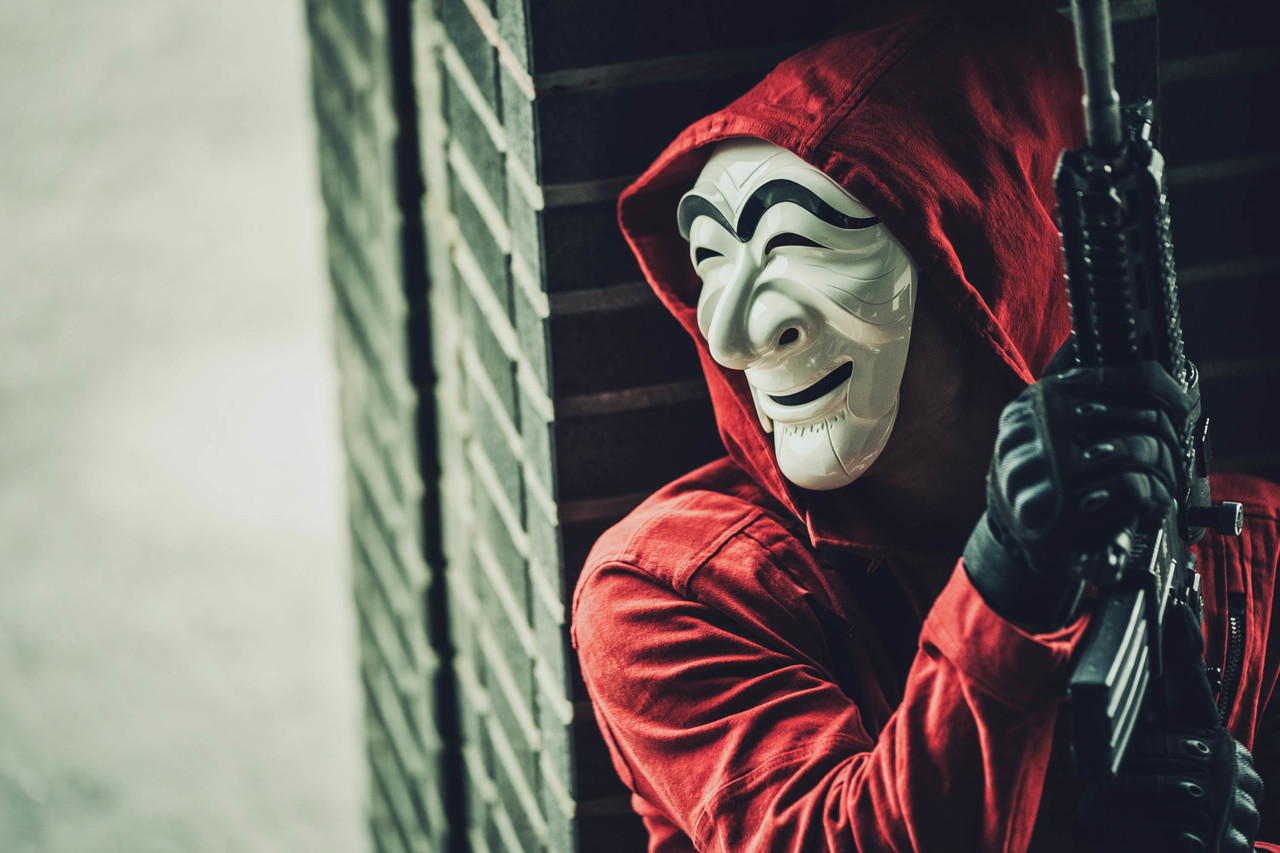 In addition, they have also chosen Yu Gwan Sun as the face of the new 100,000 won bill. Yu Gwan Sun is a symbol of Korea's fight for independence against Japanese rule in the early 1900s. She is considered Korea's Joan of Arc and is remembered for her strong conviction to fight for freedom even after arrest and in the face of heavy atrocities. I wouldn't have known of her had it not been for Money Heist: Korea. The creators of the show not only made the show uniquely Korean but they're also encouraging us, in a way, to learn more about Korea and its history.
ADVERTISMENT - CONTINUE READING BELOW ↓
How the misfits come together
It is interesting to see how misfits of different backgrounds would work together to achieve a common goal. I have been curious to know who will crack first, or who will deviate from the plan the most. Will they succeed? These are the questions I had going into this show and I'm left wanting for more. Since I did not watch the Spanish version, I didn't realize until after watching that the show is actually designed to be narrated over a number of seasons. But I'll take consolation in knowing that I have at least one more season to look forward to! I have my minor grievances, yes, but I'm still more excited to see how the Professor and the gang will pull this off. More importantly, what role–if any, at all–did the Professor play in the upcoming unification of the two Koreas.
ADVERTISMENT - CONTINUE READING BELOW ↓
I can't wait to find out!
You can watch all episodes of Money Heist: Korea - Joint Economic Area on Netflix.
MORE K-DRAMA REVIEWS RIGHT HERE:
'Vincenzo' Is Probably The Best K-Drama I've Ever Seen, Here Are All My *Feelings*
'Our Beloved Summer' Is A Sweet Reminder That Nothing Is More Important Than The People You Love
Trust Us, 'All Of Us Are Dead' Is The *Must-Watch* Zombie K-Drama You Shouldn't Miss
K-UPDATES