Some films are good on their own, but there are some titles that make you ask what's next, or leave you missing characters you love. The whole Marvel Cinematic Universe, for example, took several movies to explore their characters, and it's hard to imagine the world with just one superhero film in the MCU. There are some, like Toy Story, that are already pretty good on their own, but additional installments end up giving audiences the same experience that made the first a success to begin with. 2020 sees the release of several movie sequels, and we round up 10 you wouldn't want to miss.
1. A Quiet Place: Part II
Release date: The film was set for a March 18 release, but has been postponed due to COVID-19 concerns. 
Evelyn Abbott (Emily Blunt) must now escape the four walls of her home and bring her kids Regan (Millicent Simmonds) and Marcus (Noah Jupe) to safety. As they venture into the world beyond their house, they encounter other survivors and must work with them in silence. The predators that hunt by sound are a formidable danger, but the Abbott family slowly learns that there are more threats in the outside world.
ADVERTISMENT - CONTINUE READING BELOW ↓
2. F9 (Fast & Furious 9)
Release date: May 20
There's always a Fast & Furious film to look forward to, and while the sequel still follows Dominic Toretto (Vin Diesel), it also features the return of a familiar and beloved character fans thought they would never see again: Han (Sung Kang) from The Fast And The Furious: Tokyo Drift (2006). This time, Dominic must go against his younger brother Jakob (John Cena) who is working with an old foe (Charlize Theron). If the trailer is anything to go by, you can count on the same thrilling car-chase scenes and action sequences that the franchise is known for.
3. Wonder Woman 1984
Release date: June 3
Gal Gadot returns in this Wonder Woman sequel set in 1984. Diana Pierce, or Wonder Woman, sees herself in a face-off with businessman Maxwell "Max" Lord (Pedro Pascal) and archaeologist Barbara Ann Minerva (Kristen Wiig), or Cheetah, all the while trying to reunite with her lover, pilot Steve Trevor (Chris Pine) who was thought to have died during the events of the first film.
4. Legally Blonde 3
Release date: June 7
Very little is known about the third film in the Legally Blonde franchise, but we're hoping it marks the return of Reese Witherspoon as lawyer Elle Woods. You saw Elle navigate the halls of Harvard Law in the first movie, and you saw her deal with more cases in the second, but now we're hoping to see Attorney Elle Woods in action and say "Your Honor" as a full-fledged lawyer—in a pink ensemble, of course!
ADVERTISMENT - CONTINUE READING BELOW ↓
5. Top Gun: Maverick
Release date: June 24
Fans of the original Top Gun would already know that Tom Cruise will reprise his role as Pete "Maverick" Mitchell in the upcoming sequel. After 30 years of high-profile missions and high-risk flights, the determined pilot makes a return to the field to teach the next generation of flyers a thing or two about the skies, and what it takes to make the ultimate sacrifice. Miles Teller, Jennifer Connelly, Jon Hamm, Glen Powell, Lewis Pullman, Ed Harris, and Val Kilmer, who plays Tom "Iceman" Kazansky, also star in the film.
6. Ghostbusters: Afterlife
Release date: July 8
This film serves as a direct sequel to Ghostbusters (1984) and Ghostbusters II (1989). It will star Mckenna Grace and Finn Wolfhard as Phoebe and Trevor, two kids who move to Summerville, Oklahoma, with their single mother. After a series of mysterious events, the siblings discover their relation to the original Ghostbusters, and unravel the legacy of their grandfather. Paul Rudd also stars in the film.
ADVERTISMENT - CONTINUE READING BELOW ↓
7. Unnamed The Purge sequel
Release date: July 9
While there is little info on the upcoming horror psycho-thriller, the fifth film in The Purge franchise is said to be the last. Each Purge film features a different annual Purge, and the untitled sequel's events take place after 2018's The First Purge. Though there's no title yet, Universal Pictures and Blumhouse Pictures have already set a local release date.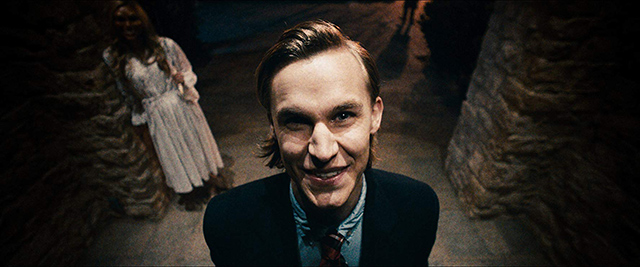 ADVERTISMENT - CONTINUE READING BELOW ↓
8. Bill And Ted Face The Music
Release date: August 20
Keanu Reeves and Alex Winter are set to reprise their roles as Bill and Ted, along with William Sadler as Grim Reaper. Bill and Ted currently face the lull and mediocrity of adulthood, but everything changes when someone from the future tells them they must write a song in 78 minutes. And it's not just any song—this song is meant to save all life on Earth and the universe.
9. No Time to Die
Release date: November 25
The British spy played by Daniel Craig is back for the 25th film in the James Bond franchise. It's been five years since James Bond left active service, but a missing scientist (David Dencik) prompts a former colleague (Jeffrey Wright) to call him for help. Rami Malek, Léa Seydoux, Lashana Lynch, Ben Whishaw, Naomie Harris, Christoph Waltz, and Ralph Fiennes are set to appear in the film as well. Fun fact: Billie Eilish sings the film's theme song!
ADVERTISMENT - CONTINUE READING BELOW ↓
10. Godzilla vs. Kong
Release date: November 19
If you thought you'd seen the last of kaiju Godzilla, think again. The enormous monster has caused destruction for several years now, but this sequel sees him in combat with another famous fear-mongering creature, King Kong. It's a battle of the monsters, and fans of this genre will be in for a treat. Oh, and yes, humans try to survive the wrath of the two giants, in case you were wondering.
***