Not sure what your plans are for this week other than wearing a mask, wondering when this hell year will end, and praying that aliens will just abduct you already—but Disney's live-action Mulan just dropped on Disney+ and critics are calling it one of the best live-action Disney films ever made. So...might as well apologize to your credit card and drop that $30 (about P1,500, but we don't have this option in the Philippines).
While 2020's Mulan, starring actress Liu Yifei (aka Crystal Liu), tells the same essential story as its animated predecessor, the films are actually very different. Let's get into it—but first, I'll give you a moment to stare at yourself in a nearby body of water and whisper-scream "WHOOOO IS THIS GIRL I SEE STARING STRAIGHT BACK AT ME." Kay, cool.
1. It's not a musical. 
The decision to nix the music from the live-action Mulan was met with some backlash, but fear not: the soundtrack has instrumental versions of the classic songs (you can hear "Reflection" in the trailer).
2. Mulan fights the Rourans, not the Huns. 
Mulan is based on the Chinese story of Hua Mulan from The Ballad Of Mulan, which dates back to the fifth—or—sixth century. For the most part, the story should be pretty familiar: Mulan disguises herself as a man and takes her father's place in the army. But in The Ballad Of Mulan, Mulan fights against Rouran invaders—not the Huns—and the 2020 film sticks to the source material (at least in this respect).
Continue reading below ↓
Recommended Videos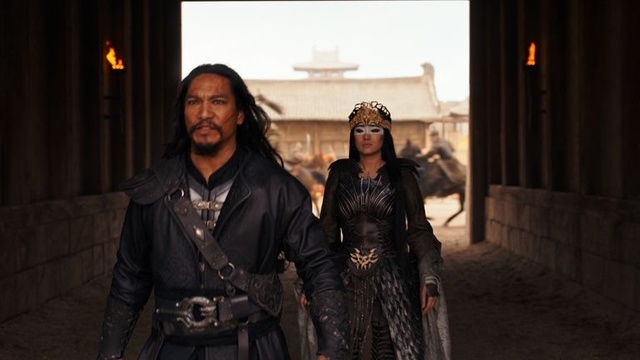 And speaking of fighting...
3. There are wayyyyyy more battle scenes. 
But not one drop of blood is spilled. As director Niki Caro says, "You have to deliver on the war of it. How do you do that under the Disney brand where you can't show any violence, gratuitous or otherwise? Those sequences, I'm proud of them. They're really beautiful and epic—but you can still take kids. No bloodshed. It's not Game Of Thrones."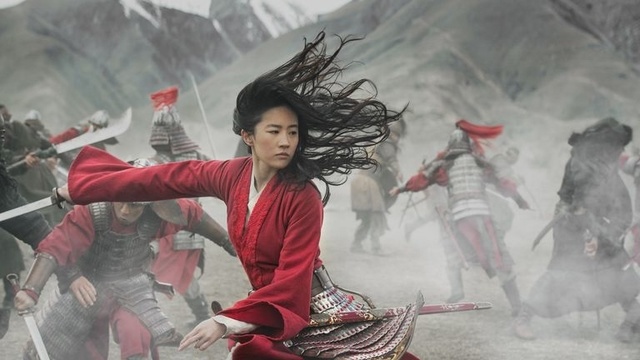 4. There are two brand new villains. 
Instead of Shan Yu being the antagonist in Mulan, we're introduced to Böri Khan (Jason Scott Lee) and Xianniang (Gong Li)—both of whom are more well-rounded and complex characters than your average "Disney villain." Producer Jason Reed told journalists that: "We wanted to have a female antagonist in the movie, as well as just having the male antagonist, so that we could explore female power in that society and in different ways and have different perspectives on it."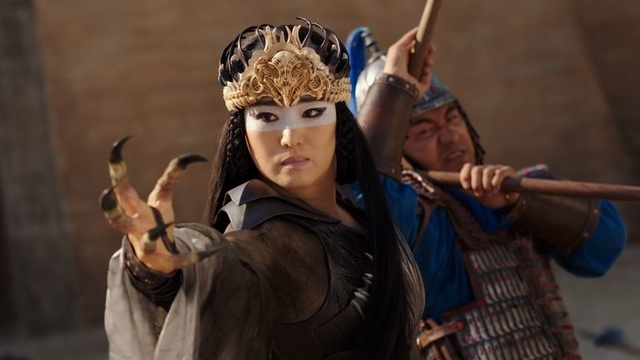 5. Li Shang was replaced. 
Actor Yoson An plays Honghui, Mulan's fellow soldier who's def vibing with her. This makes a big change from the animated film, where Mulan connects to commanding officer Li Shang. So...why the switch up? Filmmakers felt a commander-soldier relationship would be an inappropriate power dynamic.
"Particularly in the time of the #MeToo movement, having a commanding officer that is also the sexual love interest was very uncomfortable and we didn't think it was appropriate," Jason Reed told Slash Film. "And we thought that in a lot of ways that it was sort of justifying behavior of we're doing everything we can to get out of our industry. So we split Li Shang into two characters. One became Commander Tung (Donnie Yen) who serves as her surrogate father and mentor in the course movie. The other is Honghui, who is her equal in the squad."
Fans were initially concerned that Li Shang's removal from the movie would result in bisexual erasure (he becomes interested in Mulan when she's disguised as a man), but Mulan and Honghui definitely have a similar, if not even more palpable, connection.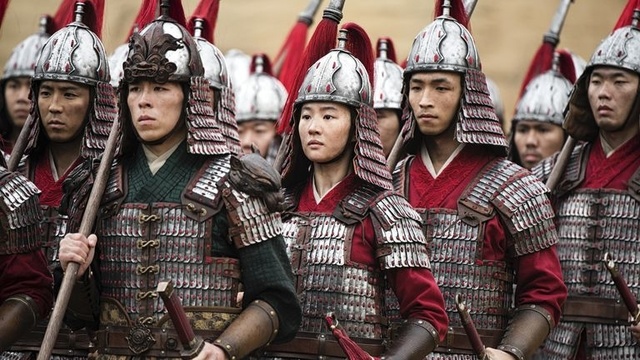 6. Surprise: Mulan has a sister.
The beginning of 2020's Mulan features some sweet scenes with Mulan's sister, which Jason Reed said, "shows a contrast between a woman that is really going outside the normal boundaries and two different approaches to life but they're both great sisters and friends but it shows the contrast between them. For me anyway, it helps illustrate what's interesting and unique about Mulan."
Getting some insight into Mulan's childhood (as narrated by her dad) also shows us that her abilities as a warrior—and her chi—have been there since day one.
Don't Miss: 
Raiza Contawi's Mulan-Inspired Makeup Tutorial Is Giving Us Childhood Throwback Feels
What You Need To Know About Liu Yifei, The Badass New Mulan
7. Mulan reveals her *own* identity. 
In the animated movie, Mulan's identity is revealed against her will and she's kicked out of the army as a result. But the 2020 live-action version gives Mulan more agency, and she's the one who decides to come clean to her fellow soldiers. On top of that, instead of not believing her when she warns them the emperor is in danger, Mulan is asked to lead the army.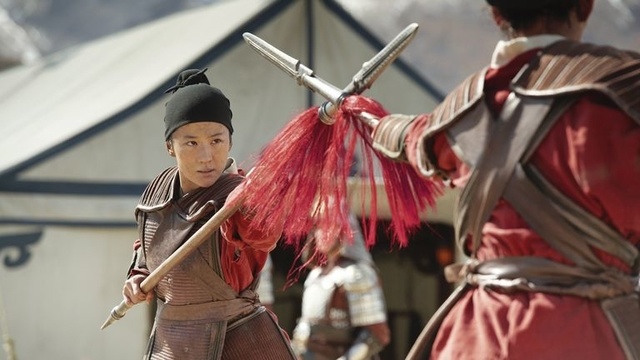 8. Mushu isn't in it.
And neither is Mulan's cricket! However! A) There's a soldier named Cricket, and B) Animals do play an important part in the film—we see Mulan's connection with her horse, and a phoenix plays a pretty big role that I won't spoil for you.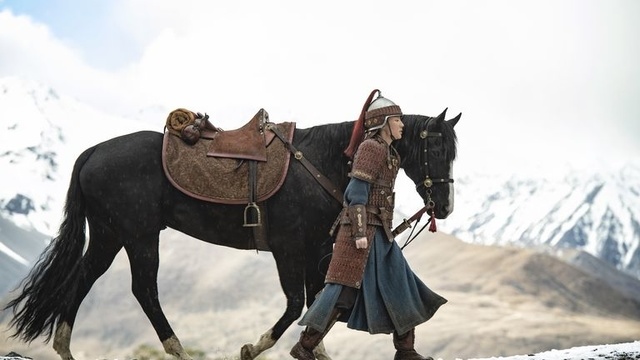 9. And finally, the ending is unexpected. 
Without getting into toooOOoOOOoOO many spoilers, let's talk about the ending real quick. For the most part, it's the same: Mulan saves the day and returns home to her family. But the entire action scene of her rescuing the emperor is completely and totally different, and Honghui doesn't follow her home—instead, they have their ~moment~ at sunset before she leaves. Oh, and Mulan doesn't fully turn down a position in the emperor's guard!
***
This article originally appeared on Cosmopolitan.com. Minor edits have been made by the Cosmo.ph editors.