Have you ever wondered what it takes to be the full-time manager of an indie band? We recently got to interview 26-year-old Sunshine Dasmarinas, the manager—aka "Muniger"—of five-piece band Munimuni! 
Munimuni was formed in 2012, under a different name. The band is currently signed under Marilag Records And Productions and they call their signature sound "Makata Pop." Since the band's formation, they have released an EP called Simula (2017) and their first full-length album Kulayan Natin (2019). They had their first solo concert in November 2018 and in October 2019, the band recorded a cover of "Minsan" for Eraserheads' upcoming tribute album, Pop Machine.
Through it all, one woman was with the band behind-the-scenes—Sunshine! Here's what it's like as the manager of Munimuni, according to her.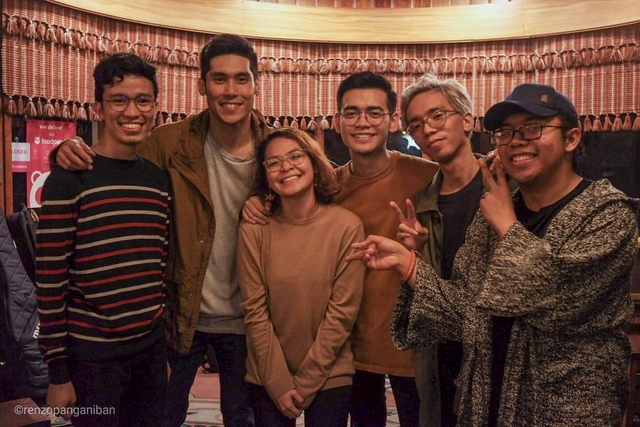 ADVERTISMENT - CONTINUE READING BELOW ↓
On how she became the manager of Munimuni: "It all started as a joke." 
In 2015, the band members—and Sunshine—were part of a small community of artists. She was friends with them even before she became their manager. "It was during one gig at Pinto Art Museum, while they were rehearsing for their set, that I passed by and said 'Galingan niyo guys ha, ako manager niyo.' Basically, it was nothing serious and there were no expectations." 
Later that year, the band approached her and asked if she would consider taking the joke seriously! In January 2016, Sunshine officially became Munimuni's Muniger. "The first gig I handled was their first UP Fair [performance] in 2016. The rest is history. It's been more than four years as their first and only band manager, and now I can truly say that they are family to me."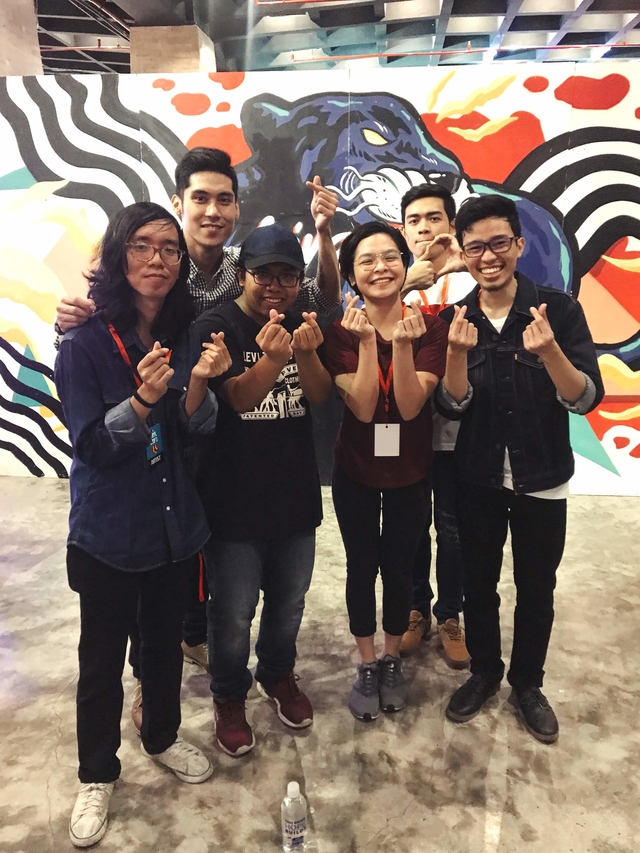 When Munimuni became a "full-time" band in 2018 and they started accepting more gigs and projects than usual, Sunshine resigned from her corporate job and focused on being the band's "one-woman management." 
On what it's really like to be an indie band manager
For several years, Sunshine was in charge of literally EVERYTHING. She was the admin responsible for all legal and official documents; the booking agent who dealt with emails, inquiries, and scheduling; the financial manager who handled the budget and auditing; the logistics "team" who handled transportation and operations; the social media manager in charge of all social media accounts for marketing and promotions; the personal assistant who attended to the individual needs and welfare of each member; AND the road manager who was with them during all their gigs! WOW.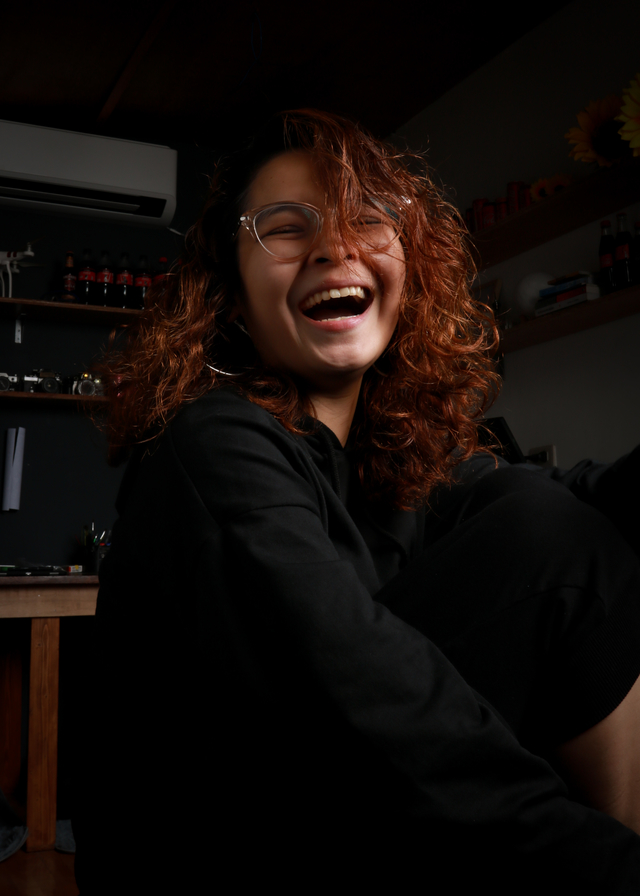 ADVERTISMENT - CONTINUE READING BELOW ↓
In 2019, Sunshine says she overworked herself "to the point of burnout." Eventually, she passed the responsibilities of logistics and road manager to someone else and even hired someone to do the accounting of taxes. Now that someone else is there to coordinate for the band during on-the-day events, she can focus on the bigger picture, allowing her to "strategically plot our projects and gigs." 
"I'm still responsible for administration work and responding to emails as the main contact person, but I'm no longer the on-call-everyday-anytime manager since now I have a designated schedule for Munimuni-related work. When I don't open our emails for more than a day, I'm in for a treat...I'm disciplining myself to learn to rest and pace myself." 
On what she loves most about her job: "We are not doing this for ourselves and this is definitely beyond us."
"I volunteered to be their manager because I've always believed in their music and the message they bring with it. I receive emails and messages from fans where they share how the music has touched their lives, and stories like these remind me—us—why we do this in the first place."  
ADVERTISMENT - CONTINUE READING BELOW ↓
Her most rewarding moment with the band? Witnessing how Munimuni's band members matured and improved in their craft, grew in character, in their skills, and how they've become closer like a family! Sunshine shares, "I always feel like a proud mom towards them especially since we've been through a lot. It's a privilege to have these people trust me with such a big role despite knowing my limitations and how we all respect each others' learning curve. We continue doing what we do together, no man left behind."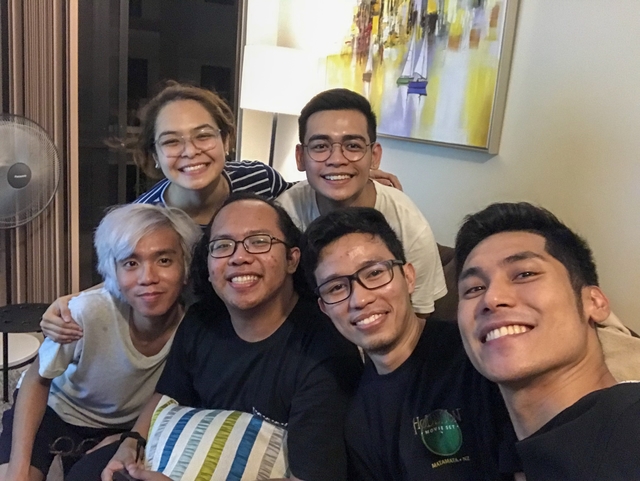 ADVERTISMENT - CONTINUE READING BELOW ↓
The ~harsh~ realities of the job  
When she started out as a manager, Sunshine was still a student and she had "zero" experience. She Googled "How-tos," read articles online, and observed how other band managers worked. 
"The biggest challenge is that this will always be a continuous learning and humbling experience. I've also learned to not completely conform to the current system of how the music industry works," Sunshine shares. "I'm grateful for the friendships and partnerships I've built throughout these years. There have been heartbreaks and rejections, but I'm still grateful for all of those. I'm also privileged to have met people I can truly trust and depend on in this work especially since we're all part of the same industry."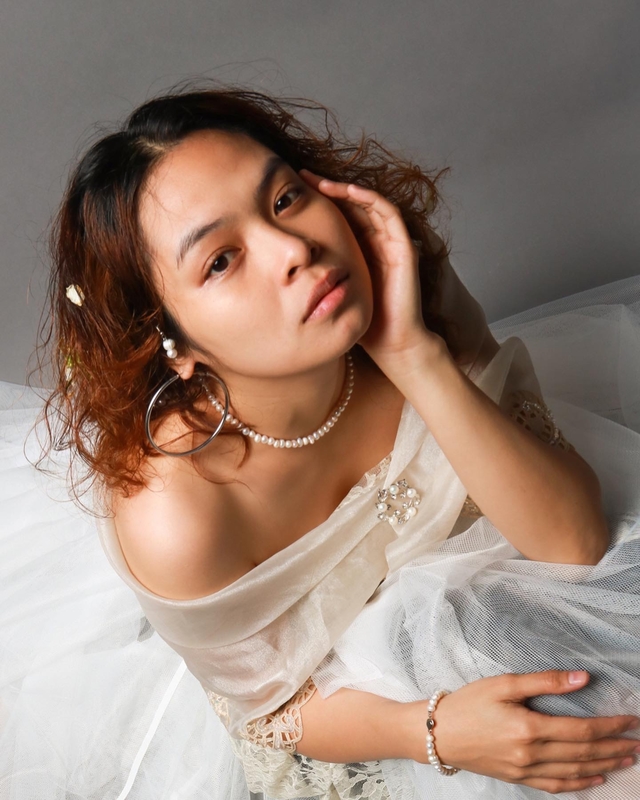 ADVERTISMENT - CONTINUE READING BELOW ↓
"The hardest part is dealing with the fears that can easily creep in, especially with emotional and mental stress. We are all prone to this as vulnerable and fragile humans, but this should never stop us from doing what we want to do. I've worked out my decision-making muscles and I always remind myself that there is no such thing as a missed opportunity. People have told me to grab every opportunity that comes our way, but since I know Who holds everything, I have nothing to fear and worry about, and just trust the timing of everything." 
On her favorite Munimuni songs 
Since she knows the story behind every Munimuni song and has witnessed how they were created, Sunshine says that it's ~impossible~ to choose! However, she mentioned that some of the band's songs that have made an impact on her life are Bakunawa, Marilag, and Tahanan. She was even part of Kalachuchi as the song's extra vocals. 
ADVERTISMENT - CONTINUE READING BELOW ↓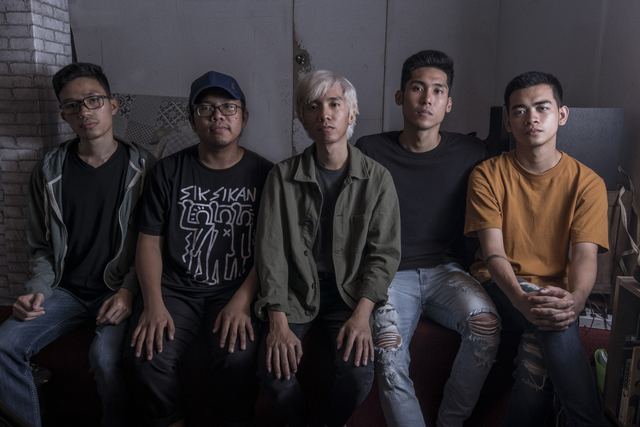 Sunshine also gave a special shoutout to the song "Oras" sharing, "Back in 2018, I went 'missing.' At that time, I lost every reason to live and didn't want to be Sunshine Dasmariñas anymore, so I left everything behind and rode a bus—to anywhere. I ended up standing by the edge of the sea, ready to jump anytime, thinking about how I didn't want to do anything with my life anymore. But then this song played in my mind, 'Patuloy lang, patuloy lang ang lahat.' Long story short, I found myself on a bus back home, holding on to the promise that I will continue living my life despite all these struggles and thoughts." 
ADVERTISMENT - CONTINUE READING BELOW ↓
Listen to "Oras" here: 
To those who want to join the music industry: "Ask yourself why you want to do it in the first place."  
"If fame and fortune is [your] goal, then I suggest that you don't start with that wrong intention. You may end up frustrated and empty once you join the music industry with that goal in mind. We started with loving what we do and took huge leaps of faith in the process. Of course, even though we're an indie band, we were never alone in this. We had people who believed in us and genuinely supported us along the way, and that's something we all need to mutually do: believe and support each other," says Sunshine. 
She adds that to *survive* in the industry, one should always be open to changes in your life, never stop learning while on the job, and expect that you'll make mistakes along the way. And...if no one's kind to you, be that kind person to other people! 
ADVERTISMENT - CONTINUE READING BELOW ↓
One very important tip from Sunshine is this: "Always start with believing in the artist or band you want to manage, because beyond managing or representing them, you are their product champion and their first-ever fan."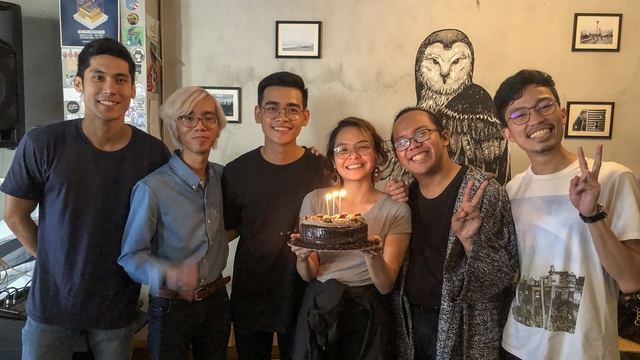 On what she does during her spare time (yes, she has spare time!) 
Whenever she's not doing administrative work for the band, Sunshine checks tagged stories and tweets about Munimuni. Those shared IG Stories and retweets? She's behind most of them! "This helps me keep myself grounded and reminds me that my work has a bigger purpose and we're actually touching real lives. I sometimes put myself in the fans' shoes and I want to engage with them and get to know them as real people with real stories. But I don't do this all the time because I'm actually an introvert (ironic, right?), and spend more of my spare time just being alone to recharge." 
ADVERTISMENT - CONTINUE READING BELOW ↓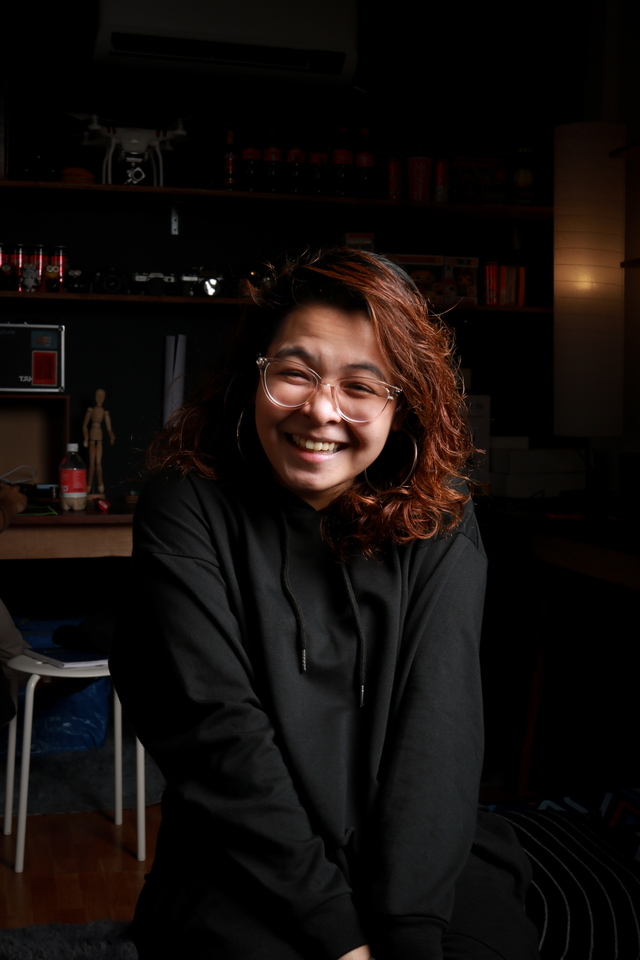 Sunshine is currently a fan of webcomics and webtoons, intensive cleaning such as scrubbing and disinfecting whenever she has to deal with very crucial decisions, hanging out with her family and friends, eating ice cream, and fangirling over other artists and bands. 
*Answers have been edited for clarity. 
ADVERTISMENT - CONTINUE READING BELOW ↓
***
We are officially on Viber! Be part of the Cosmo Viber Community by clicking here! You can also visit the Sticker Market and download the "Cosmo Girl Sticker Set" here to be automatically part of the group. The stickers will only be available until April 27, so don't miss out on the fun!
Follow Lily on Instagram.