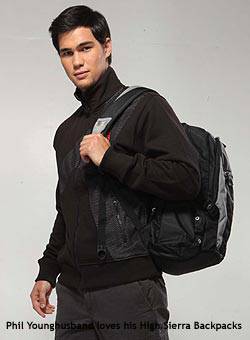 "They say the best weapon is one you never have to fire. I prefer the weapon you only need to fire once." - Tony Stark,
Iron Man
Fave Alpha Male Character.
Most people think I'd go for the typical athlete or celebrity roles, but recently I found myself admiring movies featuring billionaire industrialists like
Tony Stark
(played by Robert Downey Jr. in
Iron Man
),
Bruce Wayne
(Christian Bale in
The Dark Knight
), and
Howard Hughes
(Leonardo Di Caprio in
The Aviator
). There's something about a powerful man in an expensive suit and with a billion-dollar confidence that rocks.[readmore]
Most Beautiful Actress.
Hands down, it's
Kate Beckinsale
! I love brunettes and Kate has a lovely face.
Fave Quote.
"He that falls in love with himself will have no rivals," Benjamin Franklin once said. I don't want to sound too cocky, but I'm the kind of man who is never worried about competition because my own worst enemy and rival is myself.
Greatest Athlete Ever.
I am a huge fan of
Roger Federer
. He is a Leo (born August) like me and is undoubtedly the greatest tennis player the world has ever seen. This is one man who is not afraid to show not just his skills, but his emotions as well. Fed: Good luck, mate, on the current US Open!
Fave Travel Gear.
I love my backpack. I got it at Travel Club and the brand is called
High Sierra All American Backpacks
. It fits my active lifestyle and I can put just about anything in it. I use High Sierra daily when I go to the gym or photo shoots. This bag is ledge!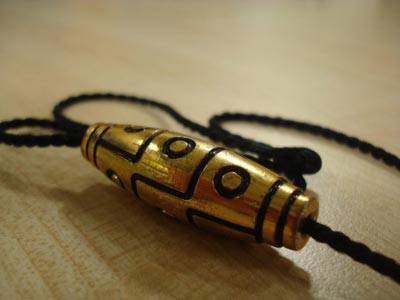 Get a chance to win Phil's lucky necklace charm! Go to his Facebook Fan Page for more details
.
Fave TV Show.
Here's a secret: I am a big fan of
Gossip Girl
and
Dirty Sexy Money
. The storylines keep me entertained and the episodes are always something to watch for. Chuck Bass is the man!
Fave Meal. Roast Chicken Breast
with brown rice and vegetables. I'm on this special diet to keep my body lean and mean! I also love my
Protein Shake
s!
Scent Of A Man.
My manager, Joyce, got me
Intenso
by Ermenegildo Zegna. She says she bought it for me so that I can serve as car freshener whenever I'm in her car!
Accessory I Never Leave Home Without.
My lucky
feng shui
bracelet and necklace charm. I'm a superstitious lad and was told those born under the year of the Rabbit (I was born 1987) are not very lucky this year so I have been advised to wear these at all times.
iPod Tune On Repeat.
"Fire" by the British indie band Kasabian. The tune was my background music for the
2009 Cosmo Bachelor Bash
held last Thursday night, September 10. I also like "Buzzin" by Shwayze from the
Gossip Girl
soundtrack.
Fans can now add Phil's Facebook and Twitter accounts for regular updates. More information can be found on www.philyounghusband.com.
Continue reading below ↓
Recommended Videos