For as long as I can remember, my friends have been trying to convert me into a K-pop stan. I have always been a fan of K-culture—this is the code for my K-drama, K-beauty, and K-fashion obsession—but the music is something that I was never really into. Until one day, I decided that it was time for me to give it a try. And so I messaged my friends and told them about this special project. I asked them to add their favorites to a collaborative Spotify playlist and needless to say, they *delivered*—my best friends and teammates gave me 100 (!!!) songs to listen to in the hopes of turning me into one of them.
Fun fact: My best friend and I actually have a running inside joke that it's her life's purpose to turn me into a K-pop fan. She got so excited when I told her I was doing this article!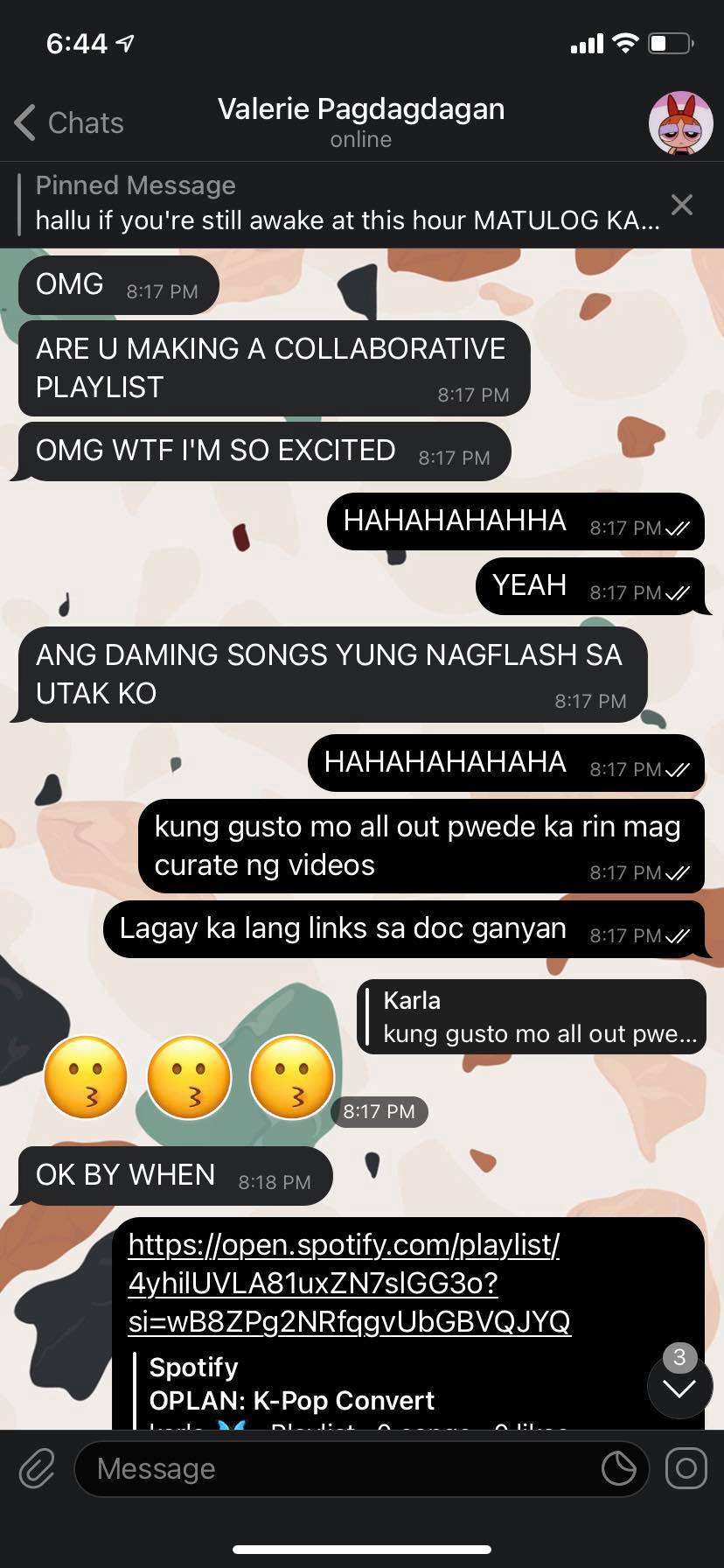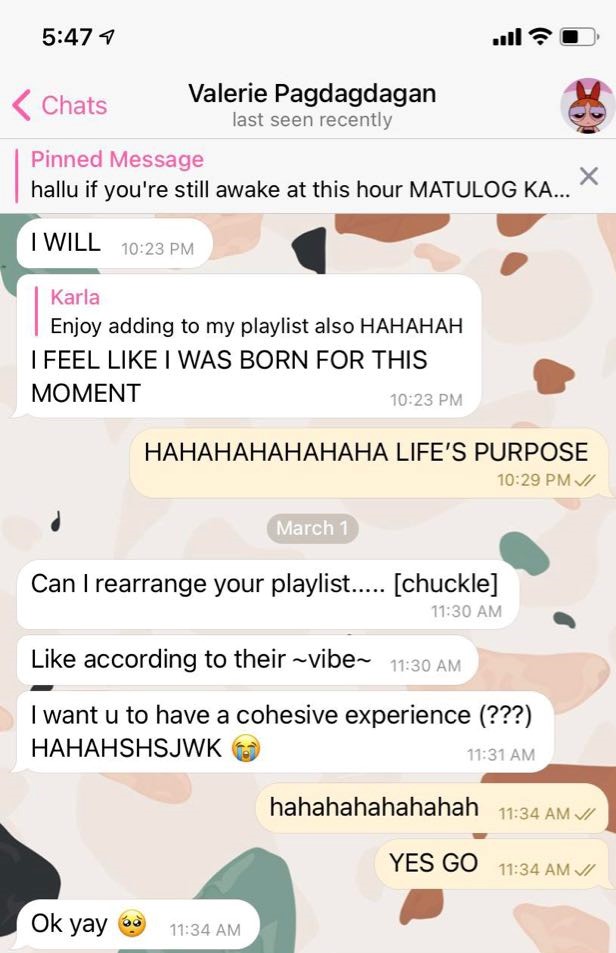 Continue reading below ↓
Recommended Videos
So, did my friends succeed? Here's the verdict as well as some of my faves from the playlist:
"I" by Taeyeon
If I were to pick just one song out of the whole playlist, it would be this gem. I've been going through a rough time recently and hearing this song made me happy. I even got teary-eyed because the song reminded me that life is worth living, despite it all. When I got to the chorus, I immediately messaged my boss who added the song to my playlist to tell her how much I love it.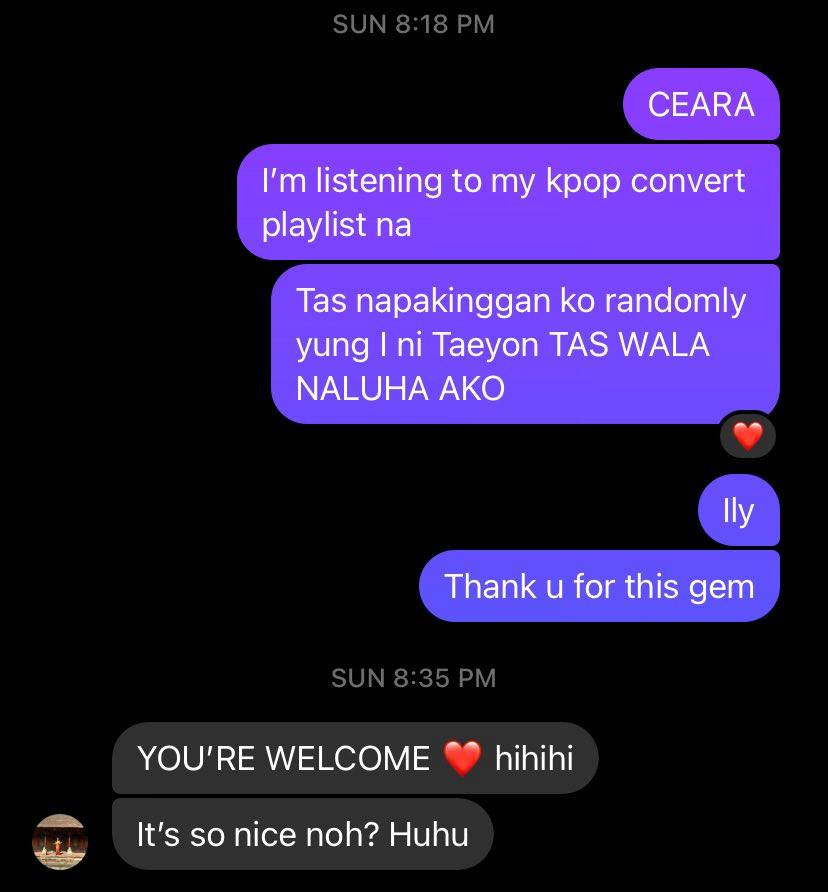 "Better Better" by DAY6
And speaking of songs that give me strength, DAY6's "Better Better" made me feel like I can get through all my bad days in the hope of being around for better days. It made me feel like I wasn't alone in my battle with mental illnesses—it's basically a hug in the form of a song!
"Written In The Stars" by WENDY, John Legend
I've been single for a while now so I only receive kilig from love songs. I know, it seems sad but there's nothing wrong with that! Songs like "Written In The Stars" make me excited to meet the person I'll love for the rest of my life. Para bang na-excite ako na mag-dedicate ng kanta sakanya!
"HOLD MY HAND" by Lee Hi
Okay, let me start this off by saying that this song makes me feel like I'm the main character of a rom-com K-drama. It's as if it's the music playing in the background of a montage while I get ready for my first date. Feeling ko, once I get a boyfriend, I'll use this for our anniversary video. But for now, I'll enjoy it as my go-to song when I dance around in my room.
"Hey Mama!" by EXO-CBX
"Hey Mama!" gives me 2010 pop vibes, which is one of my favorite music eras of all time! It has become a mainstay in my working playlist as it gives me the much-needed mood boost after an exhausting day full of virtual meetings.
"Life Goes On" by BTS
This isn't my first time listening to BTS but this is my first time fully appreciating their music. The vocals are impeccable and I love how the song aims to provide comfort for people going through hard times. This song is free therapy, you can't fight me on this!
"Get You Alone" by Baekhyun
To give me a more ~cohesive~ listening experience, my best friend rearranged my playlist. She segregated the music based on what I was in the mood for. And one of those moods is for times when I feel kinda sexy (or hoe hours, as she put it). This song was the one that specifically caught my attention because of Baekhyun's smooth vocals! It also helped that I immediately googled him after and well, he's really cute so you get what I mean.
Want to convert your non-K-pop-listening friends, too? Check out my aptly named OPLAN: K-Pop Convert Playlist on Spotify to jump start their journey and become a full-fledged stan!
K-UPDATES