My love for watching Korean dramas has been rekindled after finishing the shows Alchemy Of Souls and Extraordinary Attorney Woo last August. I wanted to keep the fire burning so with all of my excitement and feels, I immediately picked a show that has been on my "K-dramas To Watch In Case I Want To Start Again" list which is My Liberation Notes.
My Liberation Notes taught me many things and made me realize a lot of happenings in living our lives as we exist in this world. To be very honest, this small screen will make you yawn multiple times. It was an extremely slow-paced series, including lots of *being lost in your own thoughts* moments with almost no dialogues and just monologues involved as you take the train on your way to work, ride a bus going home after a tiring day, have a walk through the landscapes, or even just by staring at sceneries like the mountains and the sky.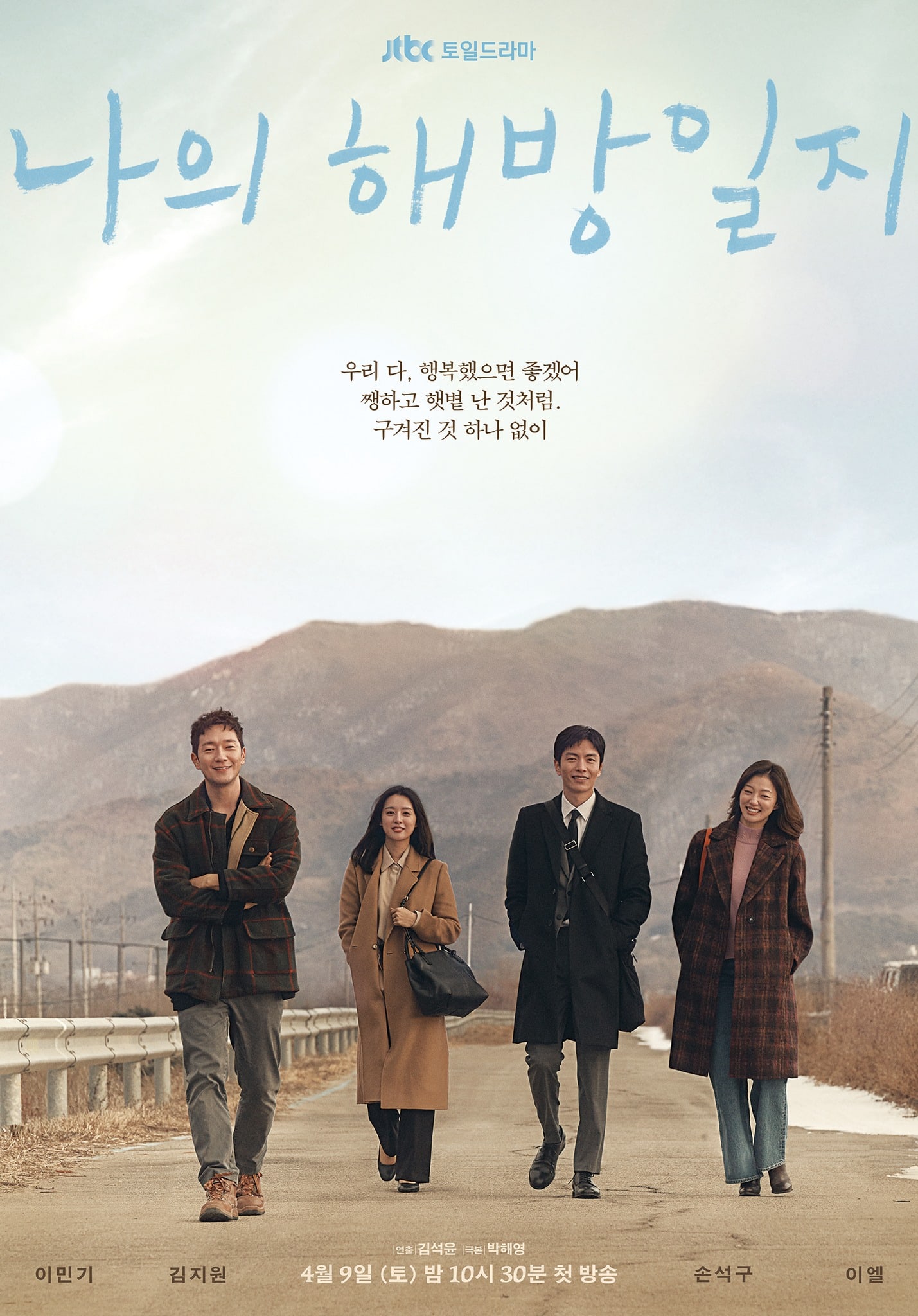 ADVERTISMENT - CONTINUE READING BELOW ↓
What is My Liberation Notes all about?
My Liberation Notes revolves around the story of the three Yeom siblings who all live a monotonous mundane life in the fictional village named Sanpo in Gyeonggi-do, which is just outside of Seoul. They struggle in building a social life outside their village because of how far their home is from their workplace. Yeom Gi Jeong (Lee El), the eldest, is desperate to fall in love even with just anyone as the winter comes. Yeom Chang Hee (Lee Min Ki), the middle child, wanders around life with no particular goal in mind. Yeom Mi Jeong (Kim Ji Won), the youngest, wants to be free from her exhausting everyday life where nothing happens, and abandon the strange lonely feeling she gets. Their day-to-day life consists of going to work on weekdays and helping their parents around the farm during weekends.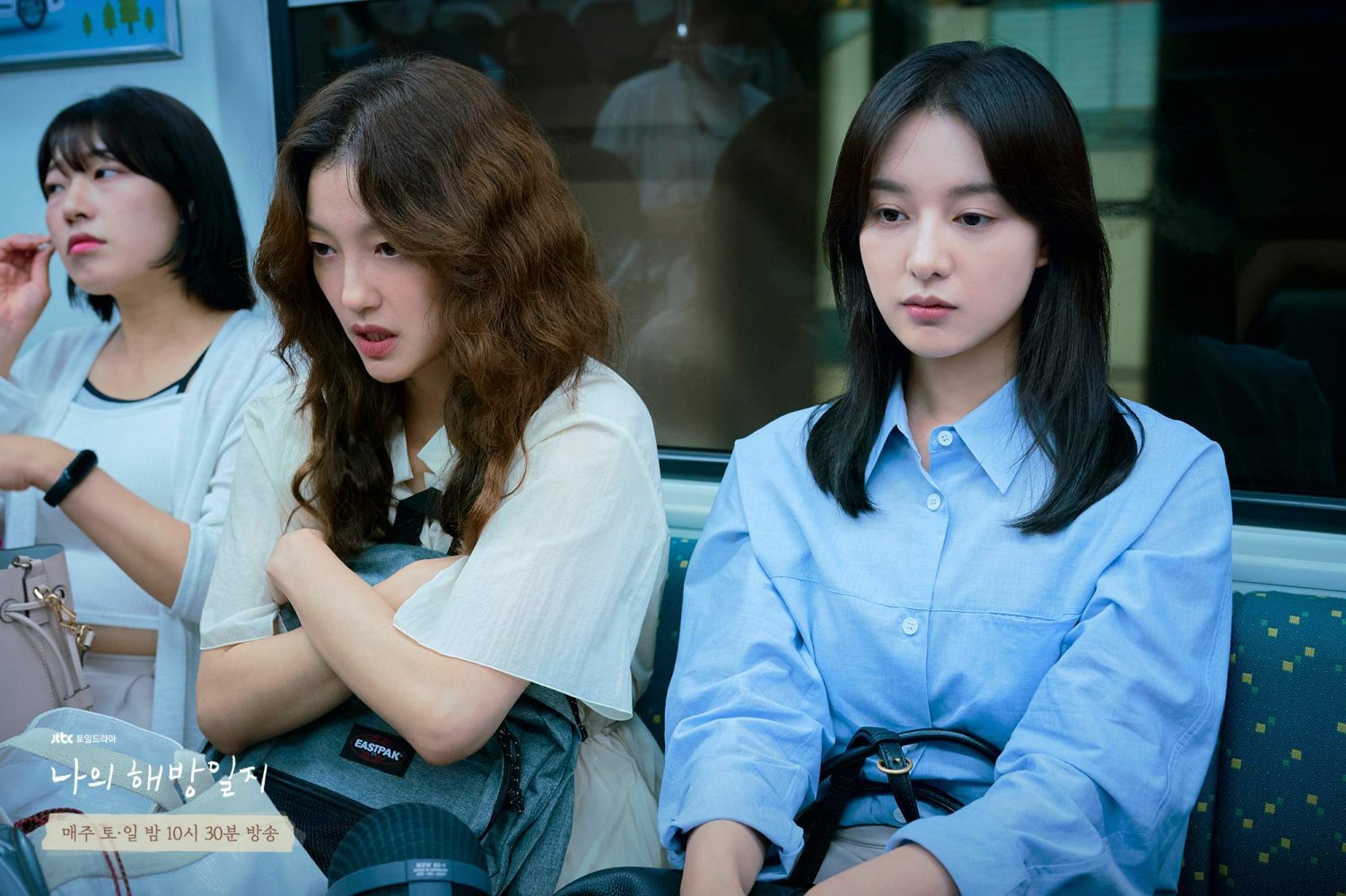 Their days somehow started to swerve from living the same old routine to having something not-so-ordinary happen in their daily lives when a mysterious guy, who they call as Mr. Gu (Son Suk Ku), was hired by their father to help him around the farm and their sink business. He is an alcoholic and does not talk much. One incident makes Yeom Mi Jeong ask Mr. Gu for help in hopes of not letting her parents know about her secret which involves money. And on a night when Mi Jeong has had enough of it all with her life, she came straight to Mr. Gu's house and gave him something to do instead of just getting himself drunk, in hopes of liberating the both of them from each of their situations—to worship her.
This well-written slice-of-life K-drama really hit home with all of the dialogues and monologues the characters let out to the world. These are words we don't just tell anyone, words that could straight up slap us on our faces, words that make us feel we're not alone.
The My Liberation Notes cast members
1. Kim Ji Won as Yeom Mi Jeong
The character: The timid but bold and outspoken Yeom Mi Jeong is the youngest among the three siblings and works as a graphic designer under Joy Card company. In her free time during the weekends, she spends by helping her parents work at their farm to harvest crops. She is really the image of a reliable youngest daughter that every Asian household family would appreciate for she also helps with the chores. Despite being quiet with the people surrounding her, Mi Jeong is never afraid to express her thoughts when they need to be said out there.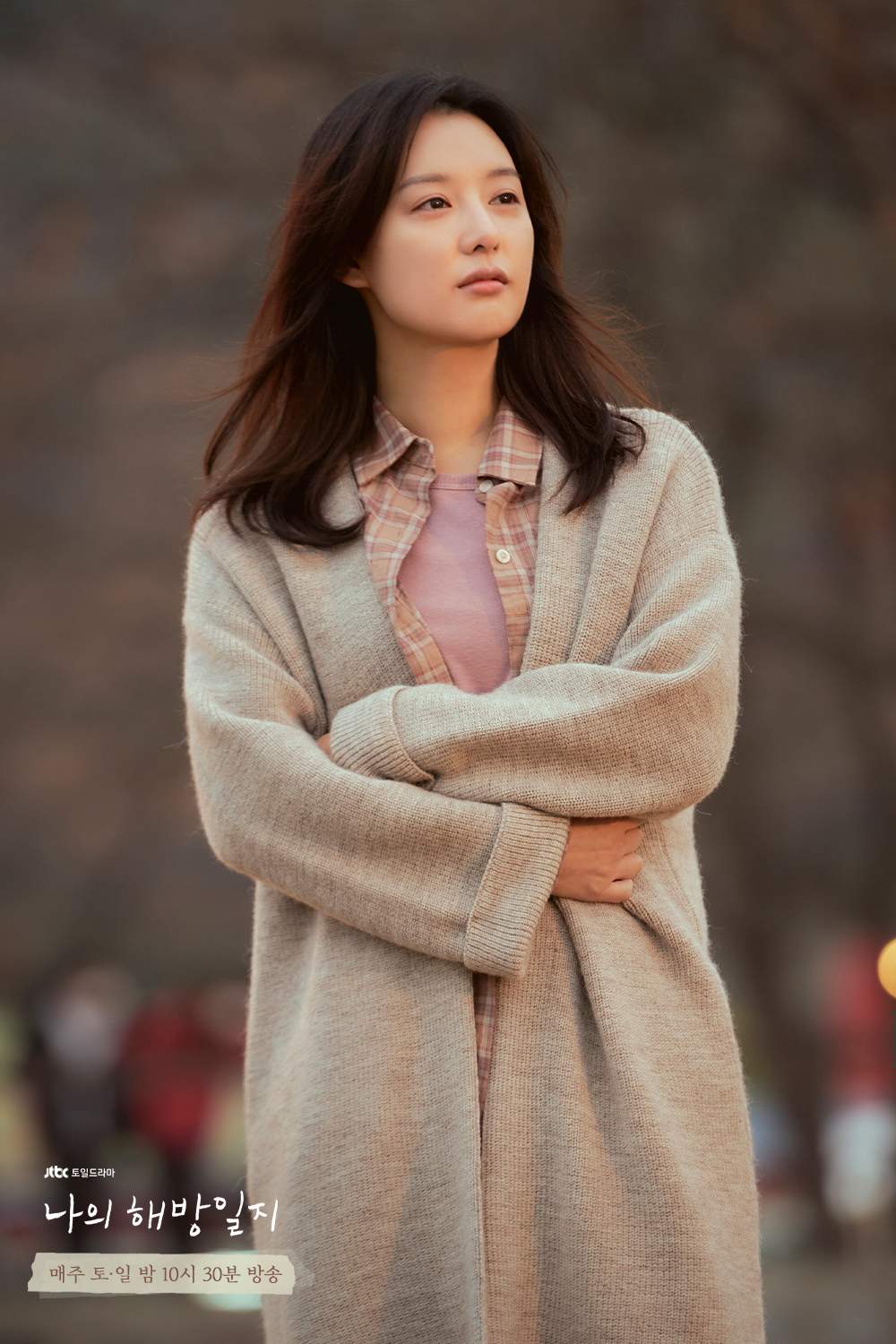 ADVERTISMENT - CONTINUE READING BELOW ↓
The actor: Aegyo queen Kim Ji Won has definitely shown avid K-drama fans a new side of her through this show. I could say that I have watched her grow from To The Beautiful You, The Heirs, Descendants Of The Sun, Fight For My Way, and now in this drama. She slayed any character given to her, from being a rich and famous spoiled teenage girl back in the day to being a military doctor. Not to mention her amazing chemistry with any man she works with, giving her the Best Couple Award twice in a row in the 2016 and 2017 KBS Drama Awards for Descendants Of The Sun and Fight For My Way!
2. Son Suk Ku as Mr. Gu / Gu Ja Gyeong
The character: Mr. Gu is a mysterious guy who was hired by Yeom Je Ho (Cheon Ho Jin) to help him around the farm and also in their sink business. He is a drunkard who always stares at a certain direction facing the mountains while he drinks all alone outside his house every single night. The sense of normalcy he felt as he does that one night was disrupted when Mi Jeong straight up walked towards him and told him to worship her. While the Yeom family got more and more curious as to how Mr. Gu has lived his life in the past, especially Chang Hee, Mi Jeong has always made it clear to him that she does not care what kind of life he had in the past or what kind of life he will be having in the future as long as she is there to witness it with him.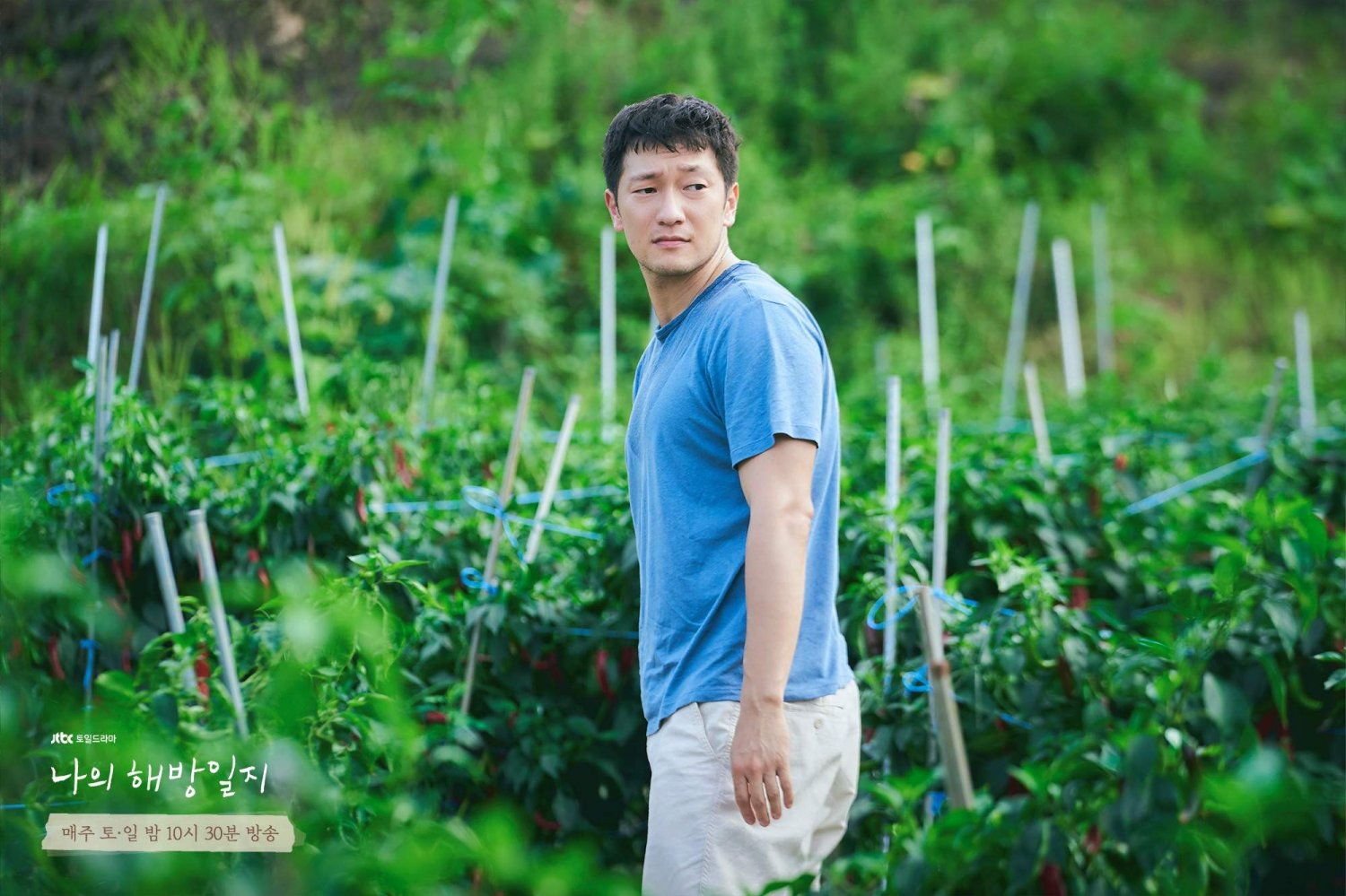 The actor: This is the first drama by Son Suk Ku that I have watched and let me be very honest with you all, he killed it! I cannot imagine any other actor portraying the mysterious guy role in this drama. Despite being super scary when his character gets mad, I can't deny the fact that Son Suk Ku actually has a really cute and attractive smile even though we only rarely saw it on the small screen.
3. Lee Min Ki as Yeom Chang Hee
The character: Yeom Chang Hee is the middle child who works at the headquarters of a convenience store franchise, Alpha Retail. Living his life in Sanpo Village and also helping around the farm during weekends, he has always wanted to move to Seoul and make a lot of cash so he could live his dreams and do whatever he pleases with his money, not having any solid goals in life. Because of this, he always gets himself into an argument with his father. While Chang Hee may seem to be materialistic, although it may not be so obvious, he has always prioritized other people and how they would feel.
ADVERTISMENT - CONTINUE READING BELOW ↓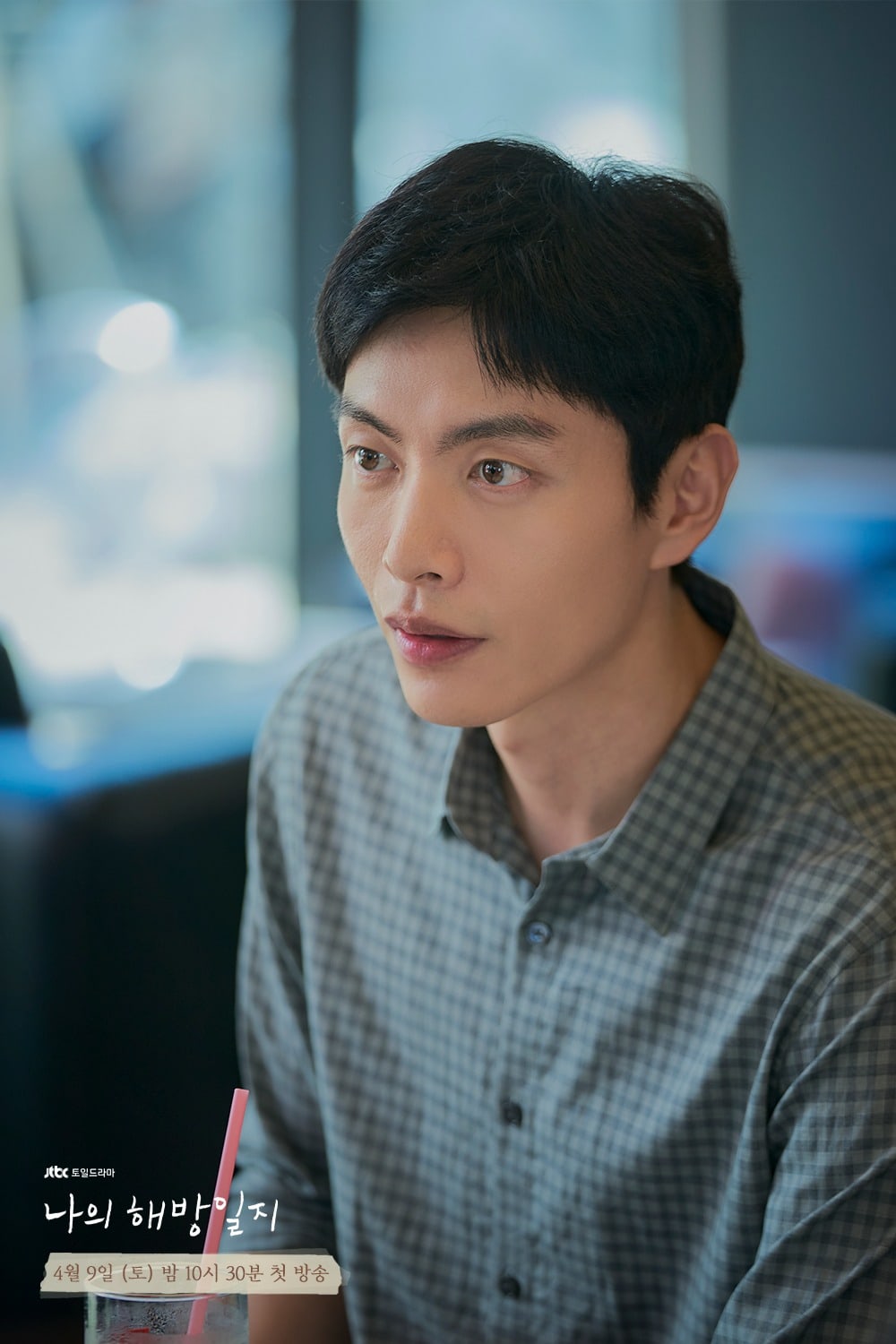 The actor: Aside from being an actor, Lee Min Ki is also a singer and a model. This multi-talented man deserves all the attention because of how brilliantly immersed he is in playing his role as Chang Hee. I was utterly impressed with how he introduced his role to the viewers in this drama, and I am now tempted to watch him in his future (and even previous) projects!
4. Lee El as Yeom Gi Jeong
The character: Yeom Gi Jeong is the eldest among the siblings and is an employee at a research company. Sometimes she has an uncontrollable temper when she's home, but her looking after her siblings although it may not seem so is unquestionable. What I admire about Gi Jeong's personality is that when she loves, she does it without limitations and without expecting anything in return. She does not hold herself back in expressing how much she cherishes a person. She lives true to the nickname given to her by her college peers, "pick-up girl," for she will be bravely picking up the severed head of her lover. That just shows up to what extent Gi Jeong is willing to do for the one she loves.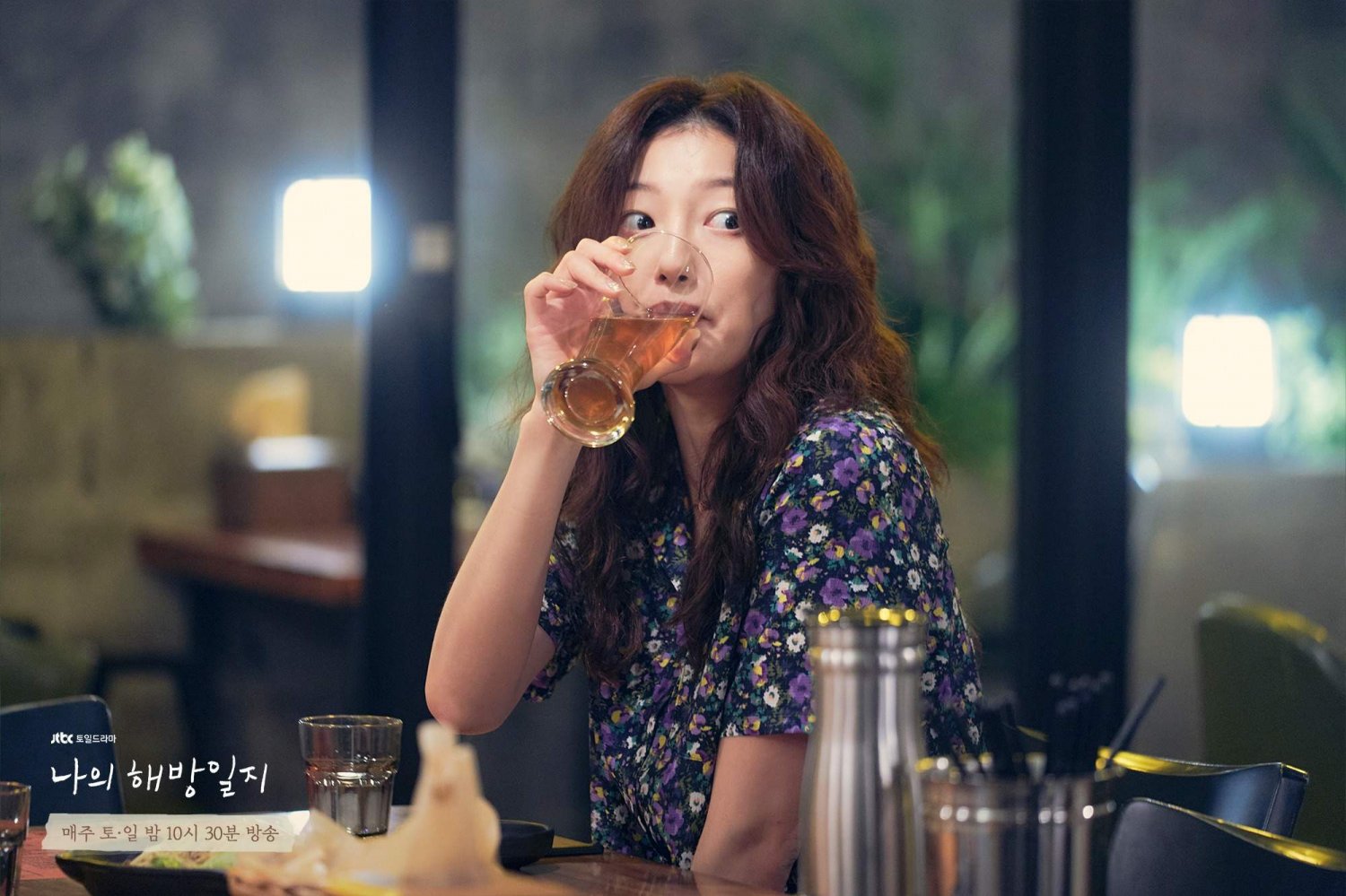 The actor: This is the first time I saw Lee El portraying the main role after having seen her in the series Goblin and A Korean Odyssey. If you're struggling to remember her in Goblin (like me!), she was the Samshin Halmoni (goddess of birth and fate in Korean mythology) who was always looking after Ji Eun Tak (Kim Go Eun). Lee El's sweet smile was perfect for her role in this drama because it is evident in her smile that her feelings for the one she loves are an assurance of her genuine adoration and will never falter so easily.
ADVERTISMENT - CONTINUE READING BELOW ↓
Why My Liberation Notes deserves a spot on your watchlist
1. The portrayal of a realistic life.
This drama showed how most families interact inside their homes?—siblings fighting, the father and the son having an argument, and a mother complaining about how much work she does around the house. But then, even after all the misunderstandings, we all seem to carry along with our days as if they never happened and no raising of voices ever occurred. We seem to have forgiven them even though they did not say sorry or do anything to make amends. That's just how it is for most families. And no matter how much we hated them one second, the love and care never really fades.
Another mundane happening is people going to work feeling exhausted every day. There are days when work feels bearable and going through the week is not so difficult, but on most days, it feels like punishment especially if the working environment you are in is not healthy. Having someone at work who does not recognize your potential and is obviously a hindrance to your growth can be mentally draining. If you are experiencing this, let Mi Jeong become an inspiration to you. Never stop trying and if the situation does not change, always remember that you are meant to grow where you are appreciated in the workplace.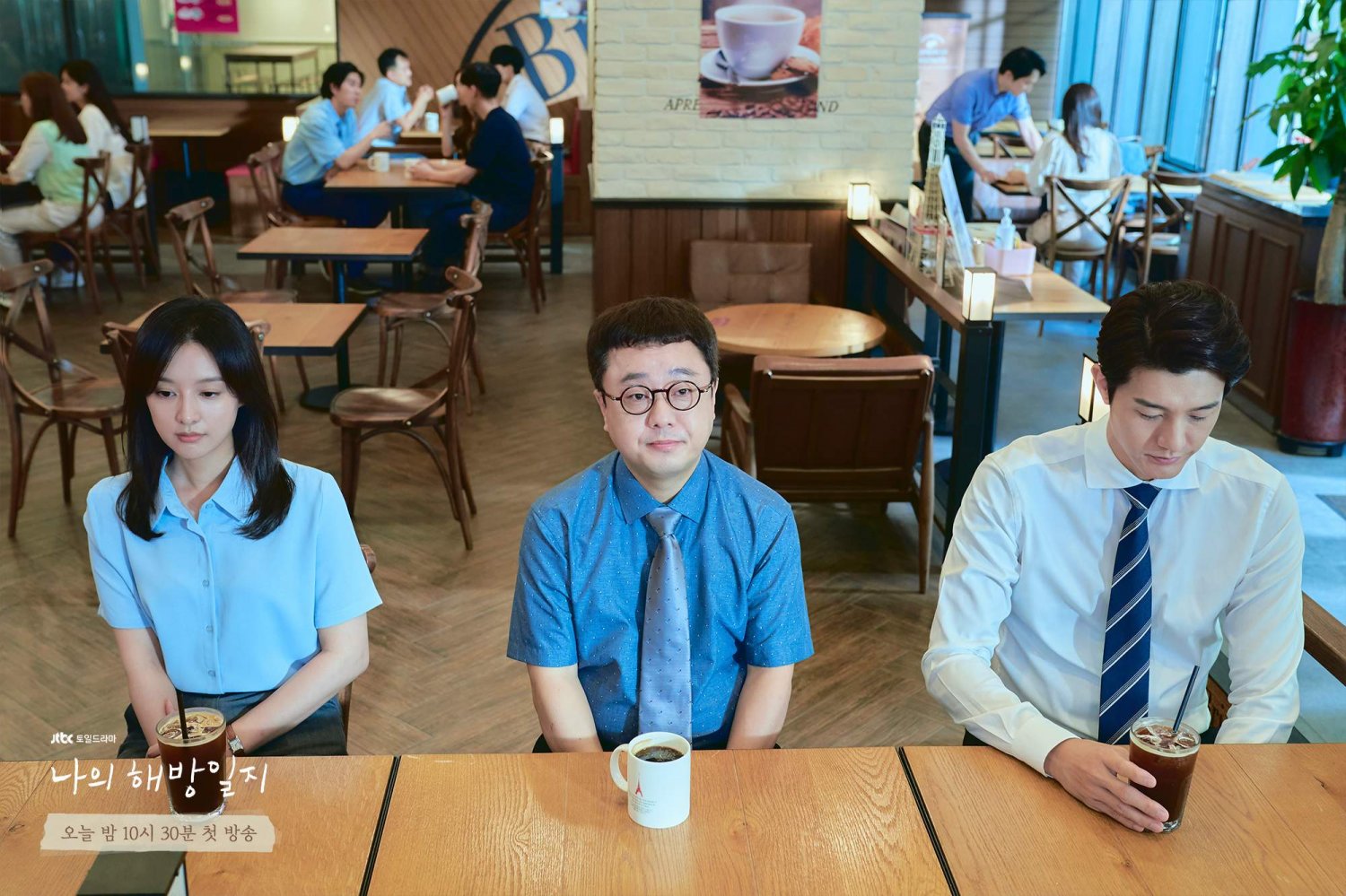 One more realistic happening in the series is how sometimes, we humans feel exhausted and lonely living in this world. We may begin to think that establishing or even maintaining every relationship feels like a task. Every moment that we are awake feels like unbearable work, and nothing ever happens as each day passes. While this was shown in the drama, a person must also realize that some days will be good. It's just a part of life.
2. The acting expressed *raw* human emotions.
There were a lot of scenes where I got carried away and shed some tears. Just by listening to a character?'s rant about life, or watching them cry out in pain, or shout out of anger, the actors made sure to convey every human expression there is. The agonizing tears that fall down when someone you love leaves you, the exhaustion you feel after an extremely long run, the dizziness you experience when you have had too much to drink, you can see and feel them all in this series.
ADVERTISMENT - CONTINUE READING BELOW ↓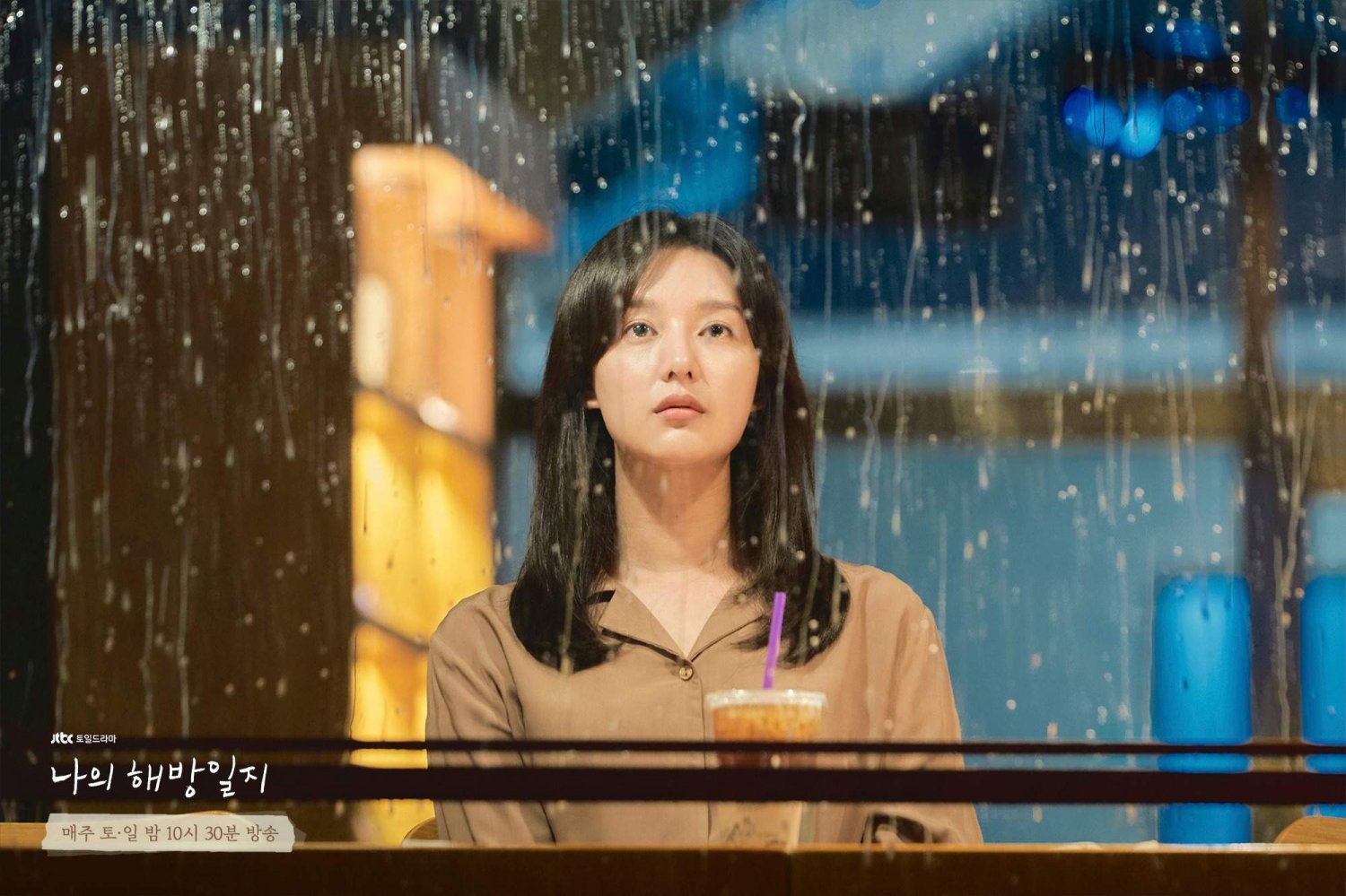 3. It gives you a sense of healing
With how natural the drama is, it makes you feel that what you are feeling right now is valid. I love how the show recognizes the struggles of being alive in this generation, where everyone you know seems to be living a life they're contented with except for you. Watching My Liberation Notes was like lying under a sky full of stars or hearing the sound of the calm sea waves, giving you a relaxing feeling.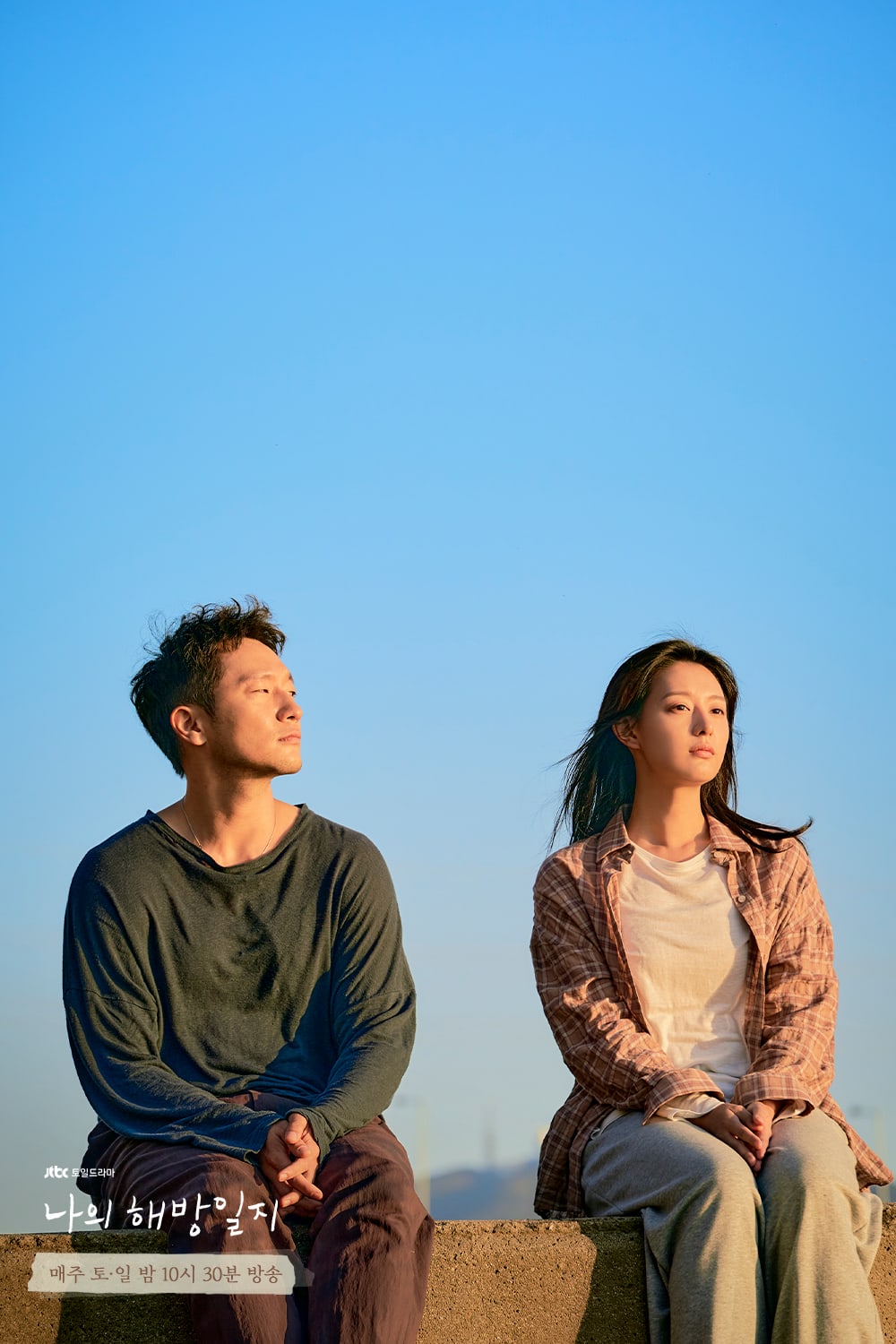 4. The *comforting* takeaways about life
There are too many lessons we can get from this drama. The Liberation Club, which Yeom Mi Jeong is a member of with three of her colleagues, has "I will not pretend to be happy. I will not pretend to be unhappy. I will be honest." as their club principle. It is truly liberating when you finally become true to how you feel, without having to conceal your happiness or sadness, or your excitement or sorrow. By being unpretentious, we are also doing ourselves a favor by being understood by the people dear to us. It comes with accepting life's detours, embracing your embarrassing moments, and being firm with what you believe in.
My Liberation Notes also taught me that a few minutes—even just five minutes—of peace can make life tolerable. A breath of fresh air in the morning, a smile from an innocent child, a "Thank you" from a stranger when you've done a good deed for them, all these small happenings can add up to your five minutes of peace. Just five minutes of peace is enough to survive each day and face the next one that comes.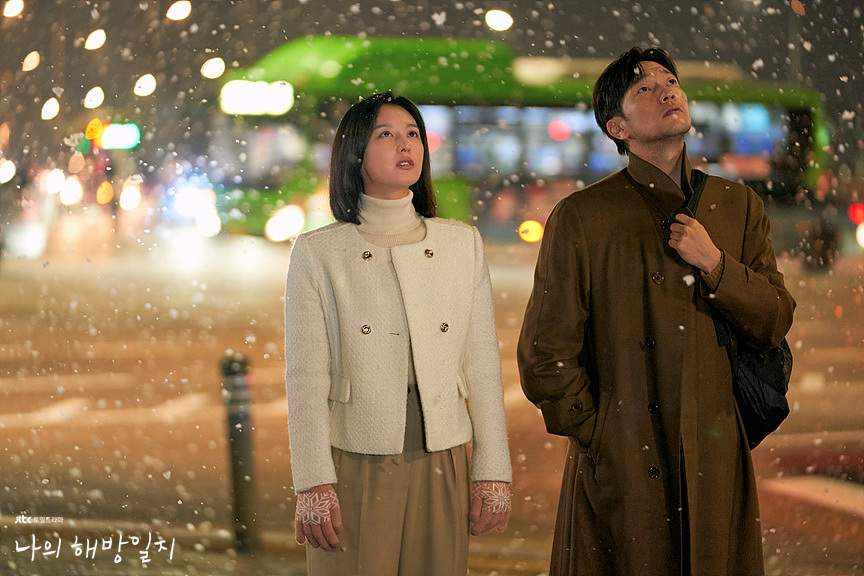 ADVERTISMENT - CONTINUE READING BELOW ↓
Overall, watching My Liberation Notes felt like going through life with your best friend. It felt like a hug, a pat on the back, and a "You got this, I'm right here beside you." This is the perfect K-drama to watch if you're feeling lost in your 20s, or even 30s. This drama left me hoping that for each day that passes, something good—at least one little good thing—will happen in my life. And that will be enough for me to carry on and keep on trudging through this journey, step by step, every day.
MORE K-DRAMA REVIEWS RIGHT HERE:
'Vincenzo' Is Probably The Best K-Drama I've Ever Seen, Here Are All My *Feelings*
'Our Beloved Summer' Is A Sweet Reminder That Nothing Is More Important Than The People You Love
Trust Us, 'All Of Us Are Dead' Is The *Must-Watch* Zombie K-Drama You Shouldn't Miss