James Reid and Nadine Lustre may have broken up, but the sisterhood remains alive for Nadine and James' sister Lauren.
Following the confirmation of JaDine's breakup, Lauren posted a photo with Nadine on Instagram.
James and Nadine's fans flooded the comments section with messages of gratitude and appreciation for Lauren's gesture of support.
Many asked Lauren to continue "loving Nadine."
Published as is, one netizen wrote: "Hoping that your relationship as Sisters will never change because of this issue."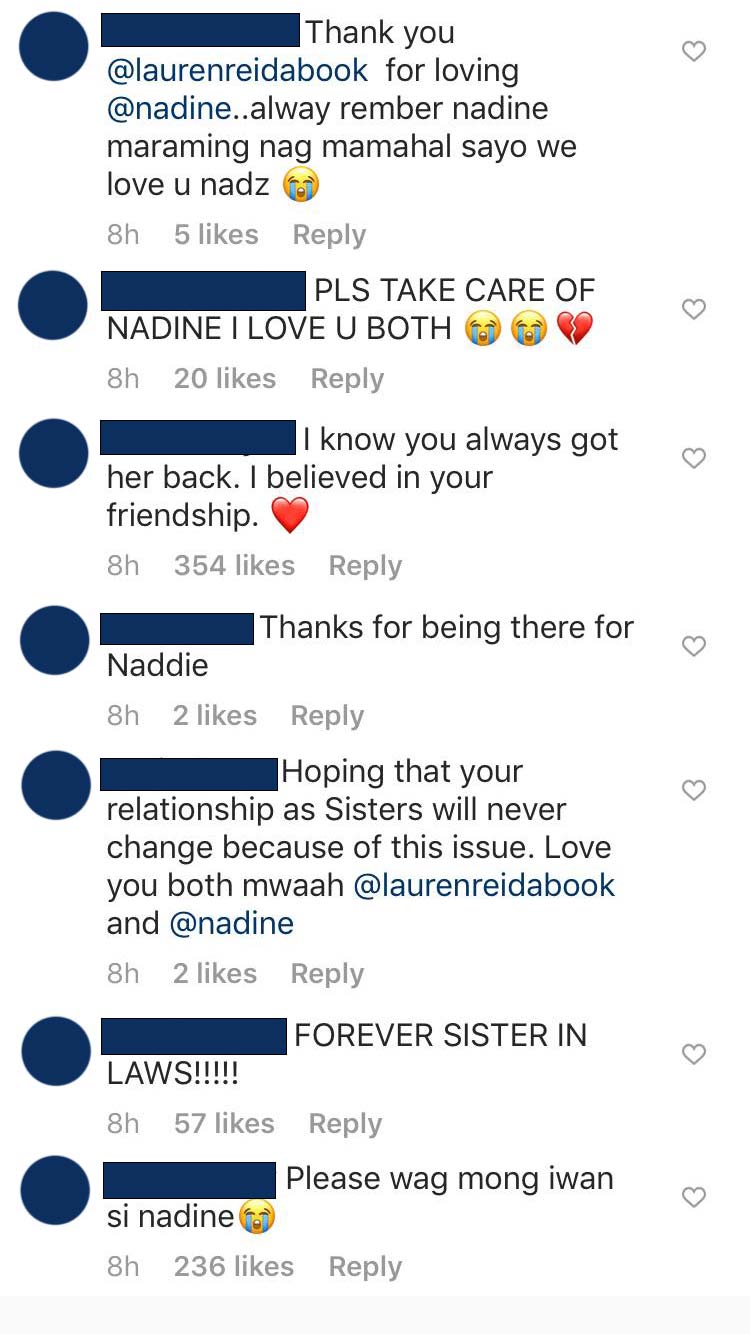 Continue reading below ↓
Recommended Videos
Another netizen added, also published as is: "Please keep the sisterhood bonding especially the love"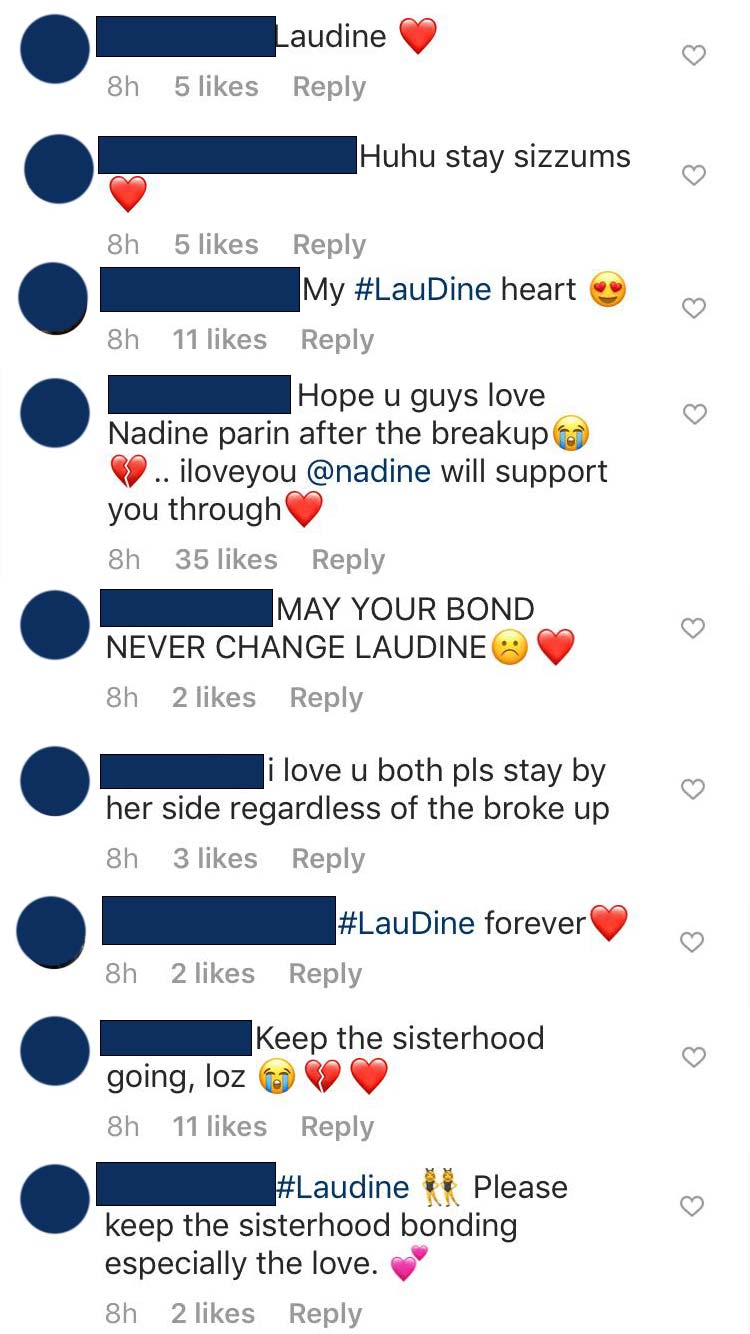 After becoming a couple on February 11, 2016, James and Nadine made things official by announcing it during their JaDine In Love concert held on February 20.
Since then, Nadine and Lauren became fast friends, with fans referring to them as "LauDine."
In 2018, Nadine expressed her deepest gratitude toward Lauren and their good friend Kiana Valenciano.
At the time, the young actress was mourning the loss of her brother Isaiah.
Nadine told PEP.ph, "I was really happy because they never stopped being supportive of me.
"They are always there to make me happy and to keep me sane."
In 2019, a few days before the breakup news first surfaced, Nadine and Lauren had a date night.
Nadine told Lauren, "Love u 5ever" 
EXPLORE COSMO