ICYMI, Nadine Lustre recently opened up about moving to Siargao and what she likes most about living there in Dr. Aivee Teo's latest vlog. When asked why she chose to reside there, Nadine responded that she has a lot of friends living there already. "But also, I've always wanted to live somewhere near the beach or mountains. And [in] there, you have both," she added. 
Nadine also revealed that her decision to live in Siargao wasn't planned at all. She shared that she used to ~manifest~ living by the beach in one to two years' time and that it was just wishful thinking at the time. Little did she know that after just *two* months, she would already have her own place there.
When asked how she felt when she moved there, Nadine answered, "I feel great. I feel like there's a lot of weight that's been lifted [off me], and it just feels like, life in Siargao is so simple."
ADVERTISMENT - CONTINUE READING BELOW ↓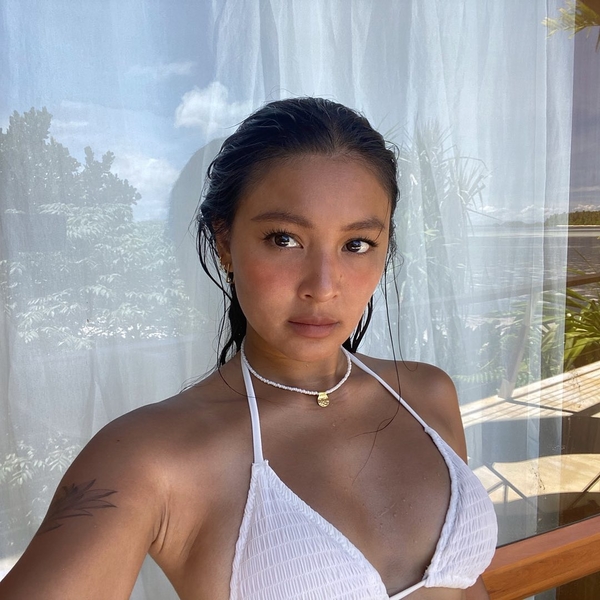 The 28-year-old singer-actress also shared that one of her biggest realizations after moving to the island is how she was making her life in Manila so difficult. "One of my biggest realizations was that, here in Manila for some reason, I was making my life so complicated and so difficult. But when I moved there, I realized life isn't so difficult after all."
Nadz also said that she has grown to love the people and the community there. "[Since] I've been living there for quite a while na, and people are starting to get used to it, and the people are actually very polite there. When they see me, they just wave at me. Like, 'Uy, si Nadine. Hello!' and then they're good."
Aside from that, she notes that being ~one~ with nature is something she really wanted. "It's really something that my heart and soul wants," she noted.
Finally, when asked if she could see herself living there in the future as she builds her home and family, Nadine responded, "Yeah. That island really has magic."
Watch Dr. Aivee's full vlog below:
SIARGAO, NEW TATTOOS, MUSIC AND THE NEW NADINE | AIVEE DAY
EXPLORE COSMO