ICYDK, Nadine Lustre is a certified island gal after moving to Siargao last year. In her recent interview with Cinema News, the 28-year-old actress and singer noted the *major* difference between her city and island life.
"I think people are much more chill on the island. It's probably the lifestyle, probably the saltwater, I don't know. That's what I noticed comparing people here in Manila and in Siargao," she shared.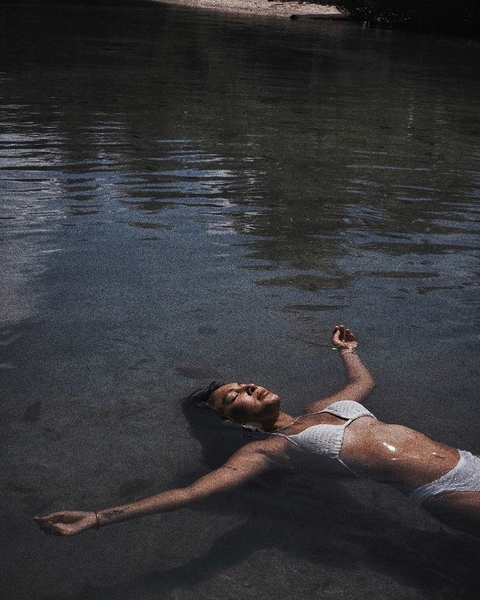 According to Nadine, unlike in the city, she doesn't feel the need to rush things when she's on the island. "Life here in the city is so fast, like everyone is rushing. Even me ha, I feel the same way, I feel like I have to rush this, this, this. It's never-ending, it's tiring. But when you're on the island, parang everything is so chill and slow, save [for] work. Dito kasi pak, pak, pak, done. But there it's like, 'Ah, okay, nice,'" she explained.
Despite being a city girl for most of her life, Nadz shared that it's always been a dream of hers to live amongst nature. In fact, she revealed that she actually ~*manifested*~ this fantasy into reality.
"I am really a city girl, I think. And it's funny because last year... it was around May ata, mayroon kasi akong life coach, si Tita Cindy, we had a session, it's a manifestation session. And we grabbed a piece of paper and a pen and she would ask me questions, and one question she asked me was, 'Where do you see yourself in two years?' And then sinulat ko without hesitation, 'Near the mountain or on the beach or by the mountain or by the beach.' And then a couple of months later, I find myself living in Siargao. And wow, that's crazy! I really believe in manifesting."
Continue reading below ↓
Recommended Videos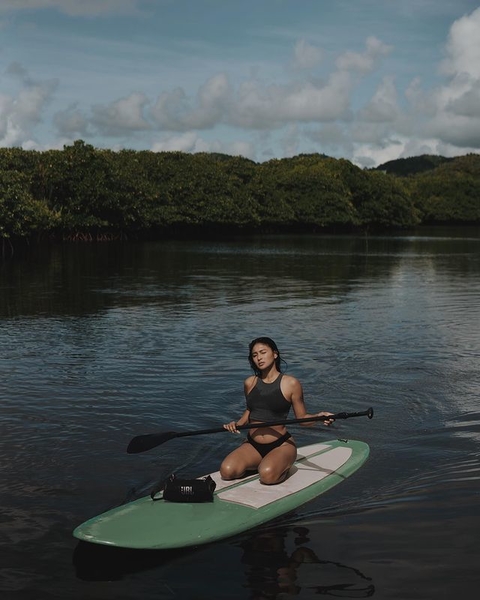 In Nadine's interview last year with Dr. Aivee Teo, she mentioned that since moving to Siargao, she felt that "a weight has been lifted" off of her. She also added that she can really see herself building her future family and home there, noting that "the island really has magic."
Watch her full interview below:
FULL INTERVIEW: CinemaNews with Nadine Lustre | Cinema One