Some fans noticed that love team and real-life couple Nadine Lustre and James Reid weren't seated together during the premiere of Miss Granny, James' new film co-starring Sarah Geronimo and Xian Lim. The movie is based on a 2014 South Korean film of the same name, and it started showing in cinemas last week.   
The fans called out the film's production company on Twitter for not "fixing" the seating arrangements beforehand and said that it shouldn't happen again in the future. 
Continue reading below ↓
Recommended Videos
Nadine cleared the issue on her Instagram stories and said that she DID have a reserved seat, but it was her choice to sit with their friends instead. "I'm a little bit disappointed with people throwing hate without knowing the reason behind this. I hope this clears out the issue that was never there in the first place."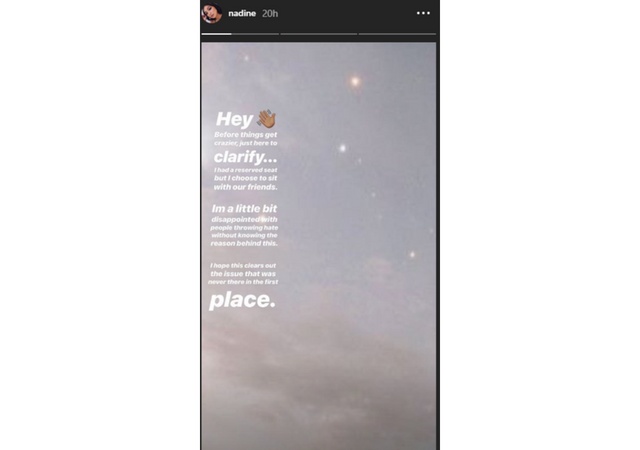 "I'm going to say this again," she added, "there was no issue. I wasn't treated badly. I'm not protecting anyone nor cleaning up anyone's mess. I'm telling you all what actually happened so you stop being angry for nothing, all right? Okay."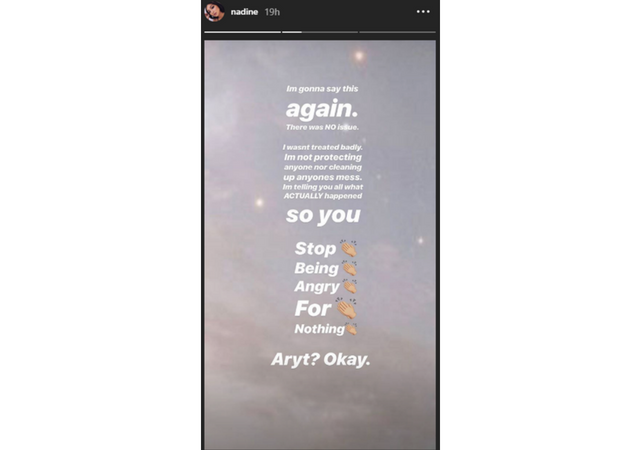 Follow Lily on Instagram.
EXPLORE COSMO