Warning: Spoilers ahead!
Netflix's long-awaited Knives Out sequel, Glass Onion: A Knives Out Mystery, finally dropped last week (23 December) starring a very iconic cast.
Reprising his role as detective Benoit Blanc, Daniel Craig is joined by Edward Norton, Kate Hudson, Janelle Monáe, Kathryn Hahn, Leslie Odom Jr., Jessica Henwick, Madelyn Cline and Dave Bautista who all star as guests on a private Greek island.
Invited to the island by tech billionaire Miles Bron (Edward Norton) for a weekend of fun and a game of murder mystery, things soon take a turn for the guests when a real murder takes place. Whilst calming the guests, Benoit Blanc must also investigate who the killer is.
As well as the A-List cast, Glass Onion also features a number of surprise celebrity appearances, but did you spot them all? This is every single celebrity cameo in Glass Onion.
Yo-Yo Ma
The first celebrity cameo in Glass Onion is classical cellist Yo-Yo Ma, who appears as a guest at Birdie Jay's (Kate Hudson) party.
ADVERTISMENT - CONTINUE READING BELOW ↓
As part of his appearance in the film, he helps Birdie to crack the musical puzzle in Miles' mysterious invite box.
The Among Us group
Early on in Glass Onion, we are reintroduced to detective Benoit Blanc (Daniel Craig) who is playing the online game Among Us in the bath.
Benoit is seen expressing his annoyance at not having a case to his fellow game members on a video call, who just so happen to be Angela Lansbury, Stephen Sondheim, Kareem-Abdul Jabbar, and Natasha Lyonne.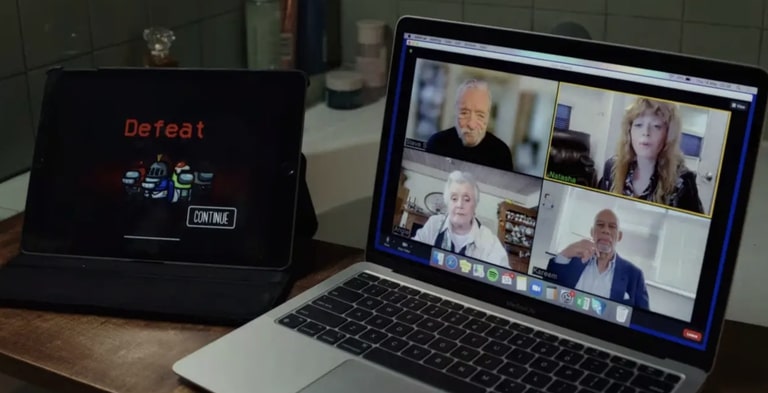 Whilst Kareem and Natasha use their first names as their usernames on the call, Angela Lansbury goes as "Angie" on the call and Stephen's account is named "Steve S".
ADVERTISMENT - CONTINUE READING BELOW ↓
It is thought Glass Onion will have been the final film appearance for both Angela Lansbury, who died earlier this year, and Stephen Sondheim, who passed away in November last year.
Ethan Hawke
It was pretty hard to miss Ethan Hawke's brief appearance in Glass Onion, as the actor appeared in a rather intriguing scene.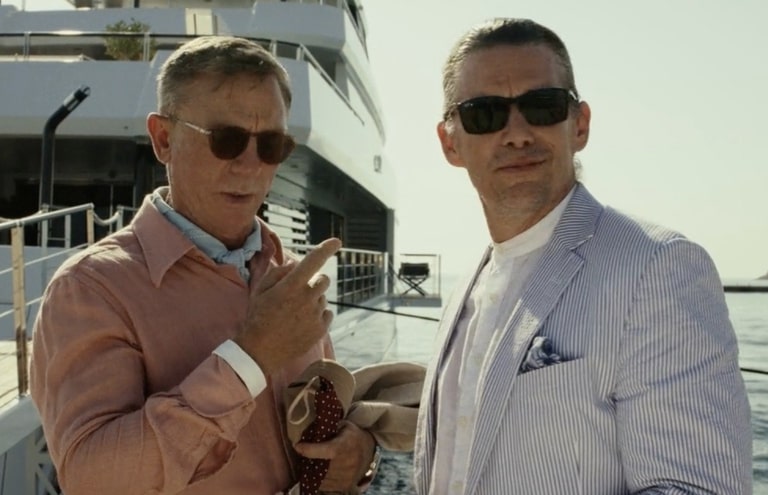 ADVERTISMENT - CONTINUE READING BELOW ↓
When the guests of the trip are about to board the yacht taking them to the island, Ethan Hawke shows up as one of Miles Bron's employees.
Before they board the yacht he asks the guests to open their mouths and he then appears to give them a dose of a Covid vaccine. He's then not seen again for the rest of the film.
Hugh Grant
Everyone online was pretty obsessed with Hugh Grant's cameo in Glass Onion, as the actor plays Benoit Blanc's partner.
ADVERTISMENT - CONTINUE READING BELOW ↓
Hugh is seen in the middle of the film opening the door to Helen (Janelle Monáe), whilst holding what appears to be a sourdough starter.
He is also heard at the beginning of the movie talking to Benoit through the bathroom door, but is only seen in the middle of the film.
Though their relationship is not confirmed in the film, Glass Onion director Rian Johnson confirmed at the London Film Festival earlier this year, the two are together.
Serena Williams
Near the end of Glass Onion, Serena Williams appears in a scene whilst Benoit and Helen are plotting.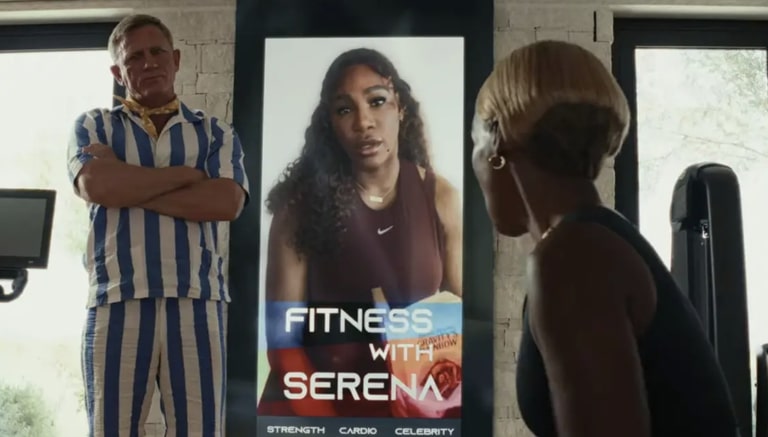 ADVERTISMENT - CONTINUE READING BELOW ↓
Serena is seen in a glass screen in the gym initially appearing to be an advert for coaching sessions.
However, it is then revealed it is in fact a live feed and Serena is sat there waiting to see if anyone wants a live session.
Joseph Gordon-Levitt
Ok, so this is defintiely a cameo you may have missed. Remember the hourly dong sound at the island? That was actually voiced by Joseph Gordon-Levitt.
Noah Segan
Whilst not technically a cameo, there is a detail about Noah Segan's character you may have overlooked.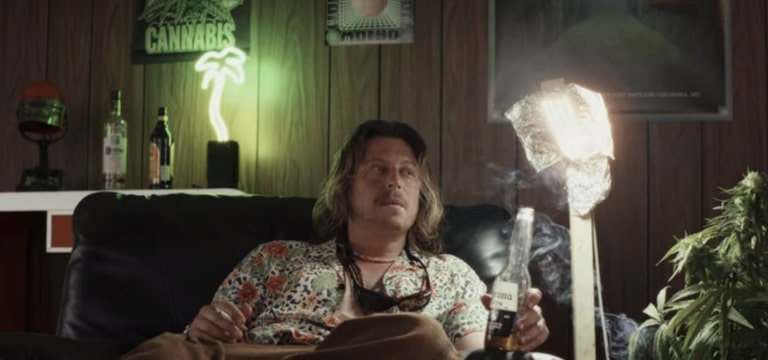 ADVERTISMENT - CONTINUE READING BELOW ↓
Noah played the role of the slacker on the island, who popped up at various moments throughout the film.
But this isn't Noah's first time in Knives Out movie, he appeared in the first one as Trooper Wagner.
Glass Onion: A Knives Out Mystery is available on Netflix now.
***

This article originally appeared on Cosmopolitan.com/uk. Minor edits have been made by the Cosmo.ph editors.