Ryan Murphy, the godfather of all TV, is back in just a few weeks with his latest series, Hollywood, which is set to air on Netflix in May. Murphy is the brains behind everything you've ever binged, from American Crime Story and Glee to Pose and The Politician. In fact, he's so good at getting our attention he's picked up six Emmys for his work over the years, and Hollywood is already being talked about as his next big banger. Here's everything you need to know about it.
What's the plot of Hollywood? 
The show is going to be about the lives of several aspiring actors and filmmakers desperately trying to make it in Hollywood in the 1940s, whatever it takes. Each character's storyline offers the viewer a different behind-the-scenes peek into Hollywood's Golden Age.
"Hollywood is a love letter to our little industry town where dreamers dwell, stars are born, and magic transcends reality," writer and director Janet Mock said.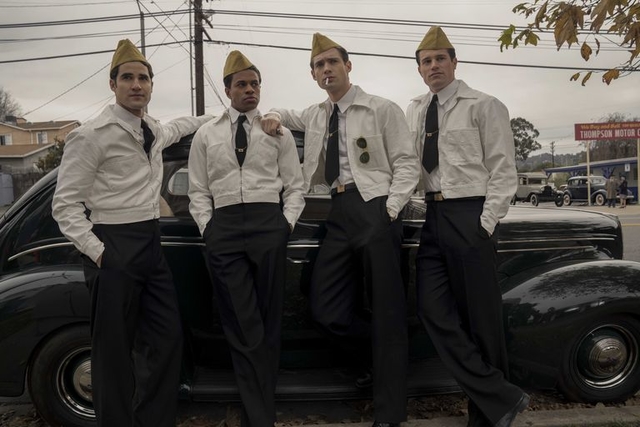 Continue reading below ↓
Recommended Videos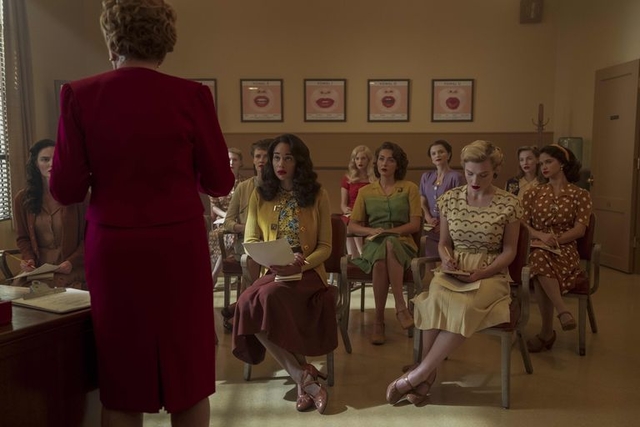 At the moment the series looks set to be seven episodes, with Murphy calling it a "limited series." But observant fans noticed the show was badged up as an "anthology" on Netflix's website, meaning that many have speculated there might be at least two series with different storylines each time. Just like American Horror Story and American Crime Story, which are both Ryan Murphy specials.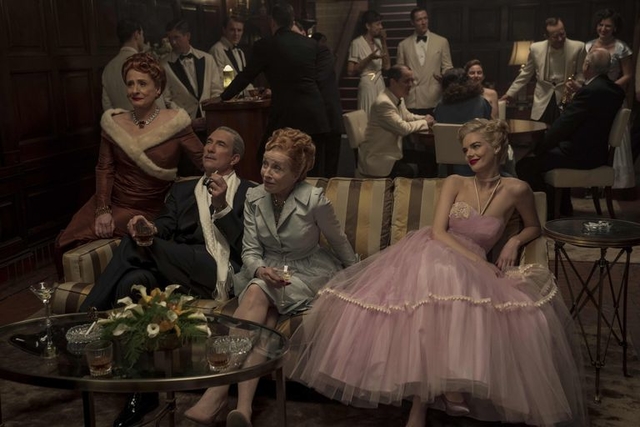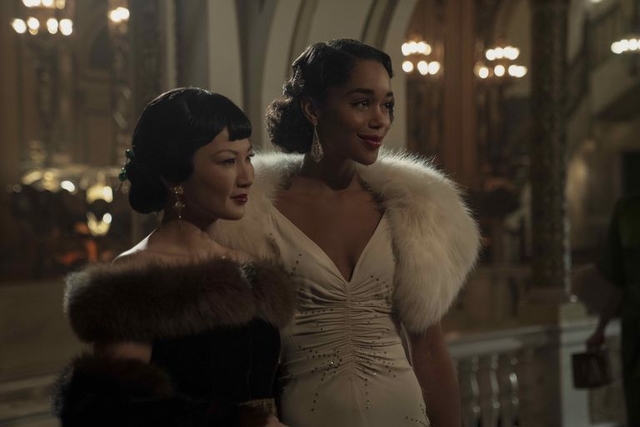 Do we have a trailer for Hollywood? 
I'll level with you, no. But we do now have the very first images and, honestly, we can't contain our excitement. It's like La La Land meets Inglorious Basterds. Hollywood luxe with sepia skies.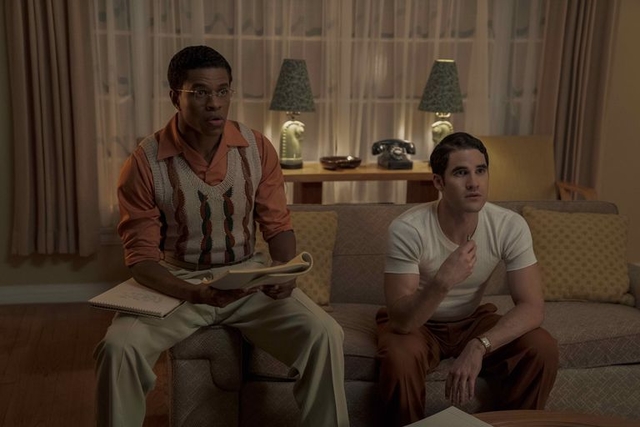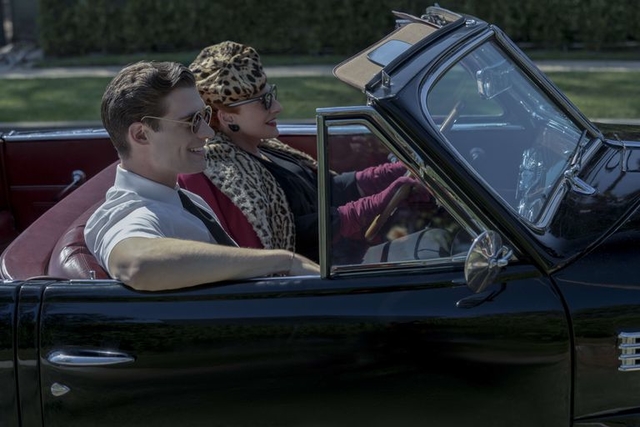 Who has been cast in Hollywood? 
For those of us who gobbled up The Assassination Of Gianni Versace: American Crime Story with the same ferocity as that Sunday night hangover Domino's, it's good news, Darren Criss stars in Hollywood as a character called Raymond, whilst also executively producing the show. Alongside him, The Politician's David Corenswet stars as Jack, and my own personal new obsession Jeremy Pope will also star alongside Jim Parsons, aka, Sheldon from The Big Bang Theory.
One to watch is Samara Weaving who you might recognize from Three Billboards Outside Ebbing, Missouri and who stars alongside Laura Harrier, American Horror Story's Dylan Mcdermott and Legally Blonde legend, Holland Taylor.
When is the release date for Hollywood? 
Hollywood is set to launch on Netflix on May 1. This one is worth diarising, or better still etching into your memory forever and ever.
What else do we know about Hollywood? 
Here's what writer and director Janet Mock has said about the Netflix series:
"With the present so fraught and the future uncertain, we turned to the past for direction, uncovering buried history to spin an aspirational tale of what ifs: What if a band of outsiders were given a chance to tell their own story? What if the person with greenlight power was a woman? The screenwriter a black man? What if the heroine was a woman of color? The matinee idol openly gay? And what if they were all invited into the room where the decisions are made, entering fully and unapologetically themselves to leave victorious and vaunted, their place in history cemented. Hollywood is a love letter to our little industry town where dreamers dwell, stars are born, and magic transcends reality." 
***
This article originally appeared on Cosmopolitan.com/uk. Minor edits have been made by the Cosmo.ph editors.