If we're going to be honest, Netflix's Original Korean dramas are always top-tier. There's something about them that makes us ~emotionally invested~ to the point that we don't even notice it's already 3 a.m. Maybe it's because of the unique plot or the social messages it wants to convey.
Before we proceed to our list, what is a Netflix Original Korean drama?
When a series is not distributed on any broadcasting channel in South Korea (like SBS, KBS, MBC, tvN, and JTBC), that's when a K-drama becomes a Netflix Original. It's exclusive content that you can only watch on the streaming platform and these are also produced by them. Unlike the usual K-dramas where episodes are aired once or twice a week, the eps of Netflix Originals are released all at once (perfect for those who can't wait to watch in one sitting!).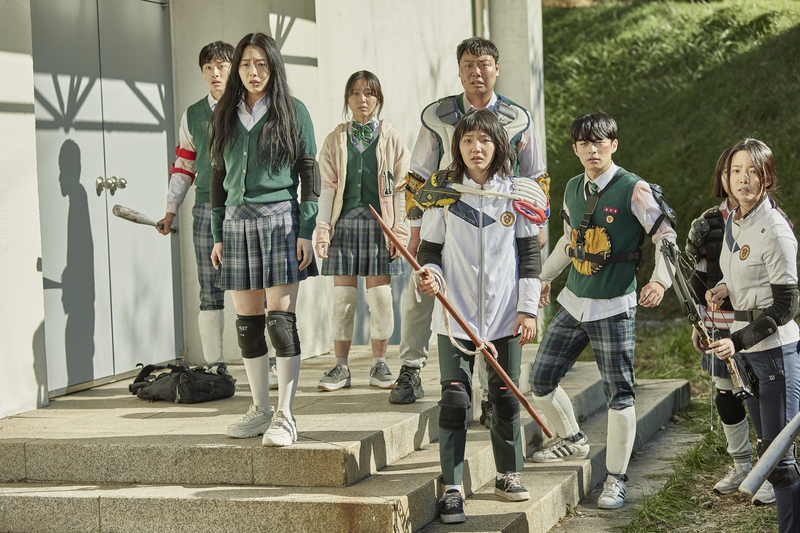 Another thing we've noticed in Netflix Original K-dramas is the *creative freedom* they have when it comes to production. Characters can say as many expletives as they want (we're looking at you, Mi Jin from All Of Us Are Dead), and the series can show next-level kind of blood and gore, too. A perfect example of this would be the hit series Squid Game. 
ADVERTISMENT - CONTINUE READING BELOW ↓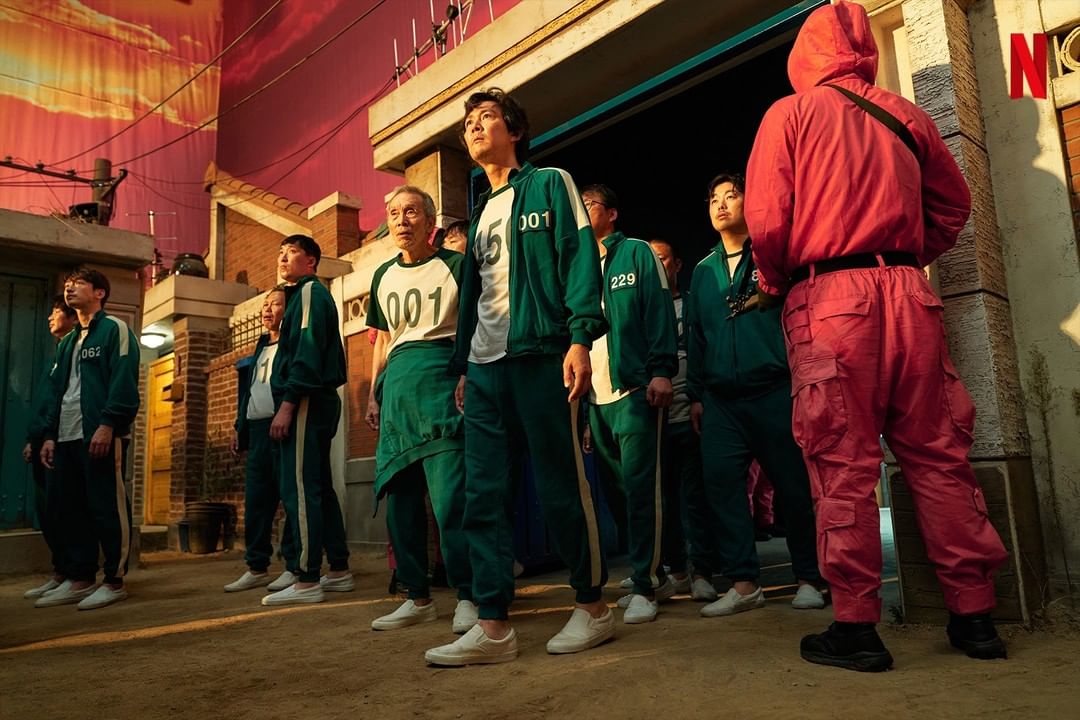 According to its creator, Hwang Dong Hyuk, he wrote the draft in 2008 and it was hard to get an investment during that time since others found his idea to be "too complex" and "not commercial." Thanks to Netflix, the story came to life. It's also worth noting that Netflix Original K-dramas go all out when it comes to the production budget—did you know that the streaming platform reportedly spent $21.4 million or around P1.1 billion for Squid Game? Whoa!
We picked the *best* Netflix Original K-dramas that you shouldn't miss:
1. Kingdom (2019, 2020)
The cast: Ju Ji Hoon, Bae Doona, Ryu Seung Ryong
Ask any K-drama fan about their favorite zombie series and you'll probably get Kingdom for an answer. This cult favorite written by Kim Eun Hee gained so much success that it spawned a sequel and even a special episode starring Jun Ji Hyun. A mix of history, politics, and horror, Kingdom is set in the Joseon era and is about a Crown Prince who discovers the King's mysterious disease. Things get out of hand when a plague starts spreading in their realm.
Kingdom | Official Trailer [HD] | Netflix

2. Extracurricular (2020)
The cast: Kim Dong Hee, Park Ju Hyun, Nam Yoon Su, Jung Da Bin
Star student Jisoo is known in school for his good grades and gentle personality. But outside class, he's a totally different person: Jisoo's financial problems pushed him to do the unthinkable, and it's an illegal act that you'll never expect him to be a part of. It turns out, his classmate is actually involved in the business. Extracurricular is one of the most disturbing Netflix Original K-dramas we've watched and we were stunned by each episode.
Extracurricular | Official Trailer | Netflix [ENG SUB]

3. Sweet Home (2020)
The cast: Lee Do Hyun, Song Kang, Lee Si Young, Park Gyu Young
Don't be fooled by its title—there's nothing sweet about this drama at all! Adapted from the webtoon of the same name, Sweet Home revolves around Cha Hyun Soo, a loner in high school. When he lost his family because of an accident, he moves to a new apartment that totally changed his life as the people around him either turn into monsters or get killed by them. There are only two choices he can make and that's to die or survive as a different creature.
Sweet Home | Official Trailer | Netflix

4. Move To Heaven (2021)
The cast: Lee Je Hoon, Tang Joon Sang, Hong Seung Hee
No matter what you're going through, get ready to cry buckets when you watch Move To Heaven. This drama inspired by true stories as experienced by a trauma cleaner will move you to tears and it will give you a different perspective about death. Here, Lee Je Hoon is an uncle to Tang Joon Sang and he takes care of him and their family's business. They clear out the belongings of those who passed away and clean the area where they were found. In the process, they learn about the life of the dead prior to their demise.
ADVERTISMENT - CONTINUE READING BELOW ↓
Move to Heaven | Official Trailer | Netflix [ENG SUB]

5. D.P. (2021)
The cast: Jung Hae In, Goo Kyo Hwan
Have you ever wondered what it's like to be a soldier in South Korea? The dark reality of those who are part of the army is shown in D.P., a K-drama about deserters who left because it was hell in their camp. They were mostly bullied by their seniors and in case you're wondering, this happens in real life in SoKor according to those who just finished their mandated military training. D.P. was well-received by the audience last year and a second season is in the works.
D.P. | Official Trailer | Netflix [ENG SUB]

6. Squid Game (2021)
The cast: Lee Jung Jae, Park Hae Soo, Jung Ho Yeon, Lee Byung Hun, Wi Ha Joon
The award-winning psychological thriller that started trends, Squid Game made a groundbreaking impact in the K-entertainment industry and it continues to do so. The series shows how 465 financially struggling people are willing to risk their lives in exchange for 45.6 billion won. They initially thought that it would be all fun and games until they were shot one by one. Like D.P, Squid Game is also set for a sequel, and Lee Jung Jae and Lee Byung Hun will make their ~comeback.~
Squid Game | Official Trailer | Netflix

7. My Name (2021)
The cast: Han So Hee, Ahn Bo Hyun, Park Hee Soon
When Yoon Ji Woo saw her father get killed in front of her, she decides to have one goal in life—and that's to hunt down the suspect and plot her revenge. To achieve this, she joins South Korea's biggest drug cartel and infiltrates the police, only to find out that the murderer is someone close to her. Han So Hee's impressive acting in My Name turned us into her fans and it also earned her a nomination at the 58th Baeksang Arts Awards.
My Name | Official Trailer | Netflix [ENG SUB]

8. All Of Us Are Dead (2022)
The cast: Park Ji Hu, Yoon Chan Young, Cho Yi Hyun, Park Solomon, Lee Yoo Mi, Yoo In Soo
Another zombie drama that will not disappoint you is All Of Us Are Dead. Based on the popular webtoon Now At Our School, this series puts teenagers in the spotlight and they try to survive a zombie apocalypse on their own. The thrill will make you gasp while the plot will tug your heartstrings as you get attached to the characters and the relationships they've formed and lost. All Of Us Are Dead was highly popular: The trailer hit 12 million views even before it was released and it was on Netflix PH's Top 10 for months. 
All of Us Are Dead | Official Trailer | Netflix

9. Juvenile Justice (2022)
The cast: Kim Hye Soo, Kim Moo Yul, Lee Sung Min
An underrated gem that *deserves* more attention, Juvenile Justice is Netflix's most recent Original Korean drama. It revolves around judge Kim Eun Seok who hates juvenile offenders and she can easily spot if one will commit a crime again. The ill feeling she has is rooted in her past and she is more than determined to discipline them. The cases in this law drama will not only give you the goosebumps but will also make you think.
ADVERTISMENT - CONTINUE READING BELOW ↓
Juvenile Justice | Official Trailer | Netflix [ENG SUB]
MORE K-DRAMA ROUNDUPS RIGHT HERE:
6 Must-Watch Dark And *Intense* K-Dramas
11 K-Dramas To Watch After Work That Won't Stress You Out, Promise