Is it just me or do you also look for a good show that doesn't take a lot of your time? K-dramas are undoubtedly our faves but when we want to watch something that ends in less than two hours, we turn to Korean movies—Netflix Original Korean movies to be exact.
These films are exclusively distributed by the streaming service and just like Netflix Original Korean dramas, the budget is also huge and writers and directors have the creative freedom to execute their ideas. Some of them also took years before it was released on the big screen: Did you know that the story for Space Sweepers—which has a production budget of 54 billion won or around P2.2 billion—was conceptualized more than a decade ago?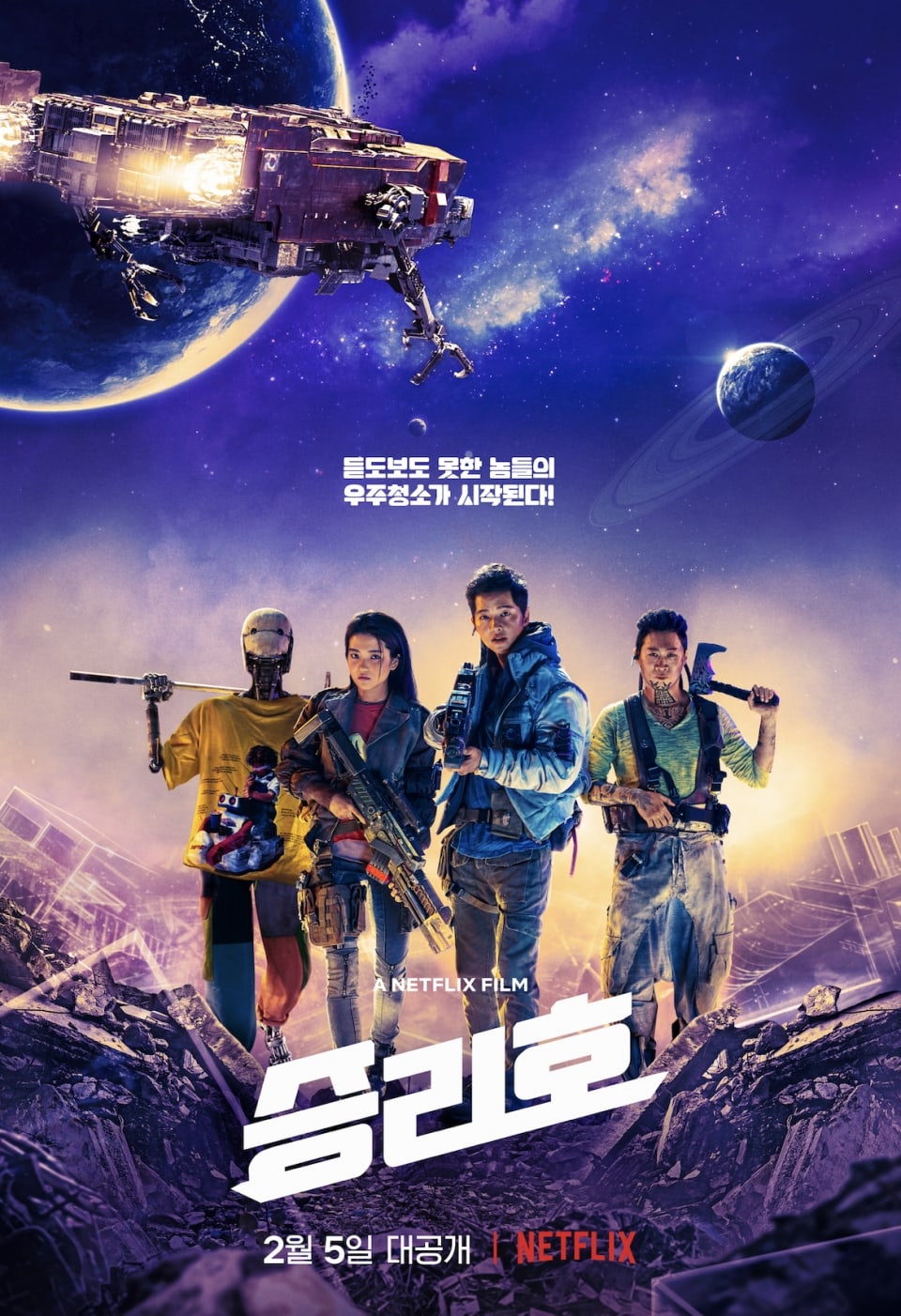 Here are the *best* Netflix Original Korean movies that you should add to your watch list:
1. Space Sweepers (2021)
The cast: Song Joong Ki, Kim Tae Ri, Jin Suk Kyu
It's 2092 and the space is filled with abandoned satellites and ships. A crew of space junk collectors from a ship named Victory is out to do some *serious* space scavenging until they discover Dorothy, a humanoid robot that changed their plans. Space Sweepers takes us into an out-of-this-world adventure set in the dystopian future where people are planning to migrate to space due to the effects of climate change.
Space Sweepers | Official Trailer | Netflix
2. The Call (2020)
The cast: Park Shin Hye, Jeon Jong Seo, Lee El
Want a thriller movie with an ending that will blow your mind? Watch The Call, a time-traveling film about two women named Kim Seo Yeon and Oh Young Sook who communicate with each other through phone calls. One lives in 2019 while the other is in 1999. When Seo Yeon starts to notice some odd things about Young Sook, it made her ask questions about herself. The Call was supposed to be released in movie theaters but due to the pandemic, it was distributed by Netflix instead.
Continue reading below ↓
Recommended Videos
The Call | Official Trailer | Netflix
3. Night In Paradise (2020)
The cast: Jeon Yeo Bin, Uhm Tae Goo, Cha Seung Won
You'll probably remember Jeon Yeo Bin as Hong Cha Young, the sassy yet charismatic lawyer in Vincenzo. If you want to see a different side (and equally amazing) of her, you have to watch Night In Paradise where she plays a terminally ill woman named Kim Hae Yeon. Do not be fooled by the movie's title because some scenes are covered in blood, and it's a gruesome twist to a gangster film. Netflix describes this as a show where "a wronged mobster with a target on his back connects with a woman who has her own demons."
Night in Paradise | Official Trailer | Netflix [ENG SUB]
4. Sweet & Sour (2021)
The cast: Jang Ki Yong, Chae Soo Bin, Krystal Jung, Lee Woo Je
Did anyone say the biggest movie plot twist of 2021? In Sweet & Sour, an LDR couple goes through some challenges to keep the fire going, like having less time with each other and breaking into fights every now and then. One of them falls in love with a workmate and if you think this is some cliché love story, you're totally wrong! You have to watch the ending to see what we're talking about. ;)
Sweet & Sour | Official Trailer | Netflix [ENG SUB]
5. The 8th Night (2021)
The cast: Lee Sung Min, Park Hae Joon, Kim Yoo Jung, Nam Da Reum
If you love supernatural thrillers, don't forget to watch The 8th Night. This film revolves around a former exorcist who finds it hard to stop the spirits that should not be awakened after they caused hell in human beings. Karma is also highlighted here, which connects all the characters. Warning: You better stream this during the day! 
The 8th Night | Official Trailer | Netflix [ENG SUB]
In case you want more, here are the Netflix Original Korean movies you should look forward to this year:
Carter (TBA)
Who's in it: Joo Won
The short plot, according to Netflix: "Carter is a new original film about an agent suffering from memory loss who is thrown into the middle of a mysterious mission."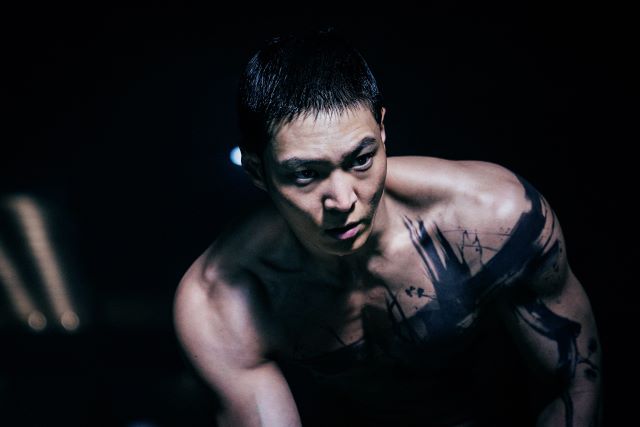 20th Century Girl (TBA)
Who's in it: Kim Yoo Jung, Byeon Woo Seok, Park Jung Woo, Roh Yoon Seo
The short plot, according to Netflix: "In 1999—the last year of the 20th century— seventeen-year-old Bo Ra finds her first love: A sweet, pure but heartbreaking relationship. Years later in the 21st century, news about her first love revives her teenage romance that she once thought had forgotten."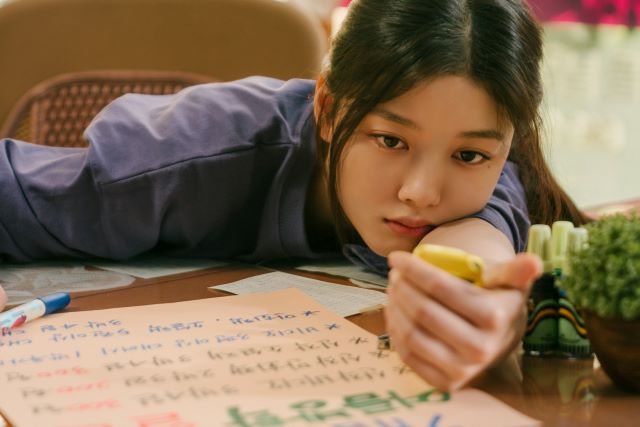 JUNG_E (TBA)
Who's in it: Kang Soo Youn, Kim Hyun Joo, Ryu Kyung Soo
The short plot, according to Netflix: "JUNG_E portrays a desolated Earth in the 22nd century that is no longer inhabitable due to climate change. Amid the chaos, an internal war breaks out in the shelter built for human survival."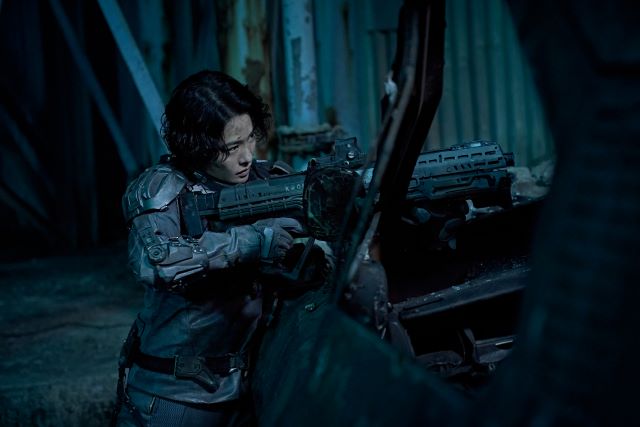 Seoul Vibe (TBA)
Who's in it: Yoo Ah In, Go Kyung Pyo, Lee Kyu Hyung, Park Ju Hyun, Ong Seong Wu
The short plot, according to Netflix: "Action blockbuster Seoul Vibe narrates a talented crew of baby drivers—known as the Sangedong Supreme team. With the world's eyes drained to the 1988 Seoul Olympic Games, the illegal transactions of capital (funds) are a significant issue."
MORE K-DRAMA ROUNDUPS RIGHT HERE:
6 Must-Watch Dark And *Intense* K-Dramas
11 K-Dramas To Watch After Work That Won't Stress You Out, Promise
K-UPDATES