When it comes to marketing strategies, we can always count on Netflix to go above and beyond. Case in point: The promotions for their latest zombie series, All Of Us Are Dead!
Based on the webtoon of the same name, All Of Us Are Dead is about the survival of students after their school was infested by zombies. Apart from the entertainment value, the drama "leaves you with food for thought as well," according to director Lee Jae Gyu.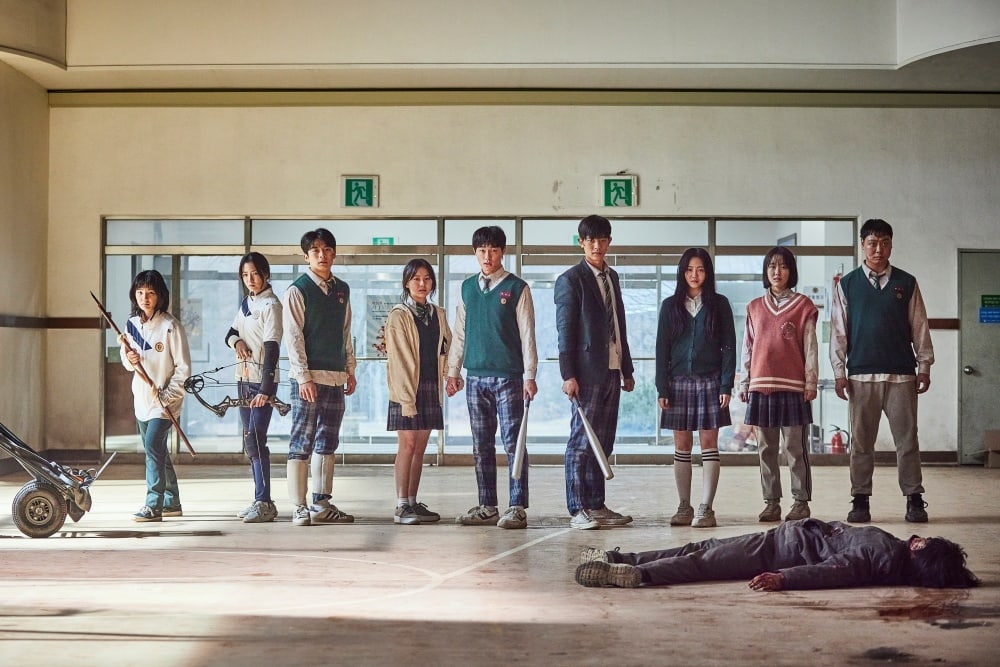 In line with its theme, Netflix Thailand prepared a bloody school bus complete with students and zombies ~*inside*~ (they're moving, btw)! The vehicle was revealed ahead of the drama's premiere. Netflix Thailand's marketing team used an LED screen in place of doors and windows to make it realistic but not as shocking. One word: Daebak.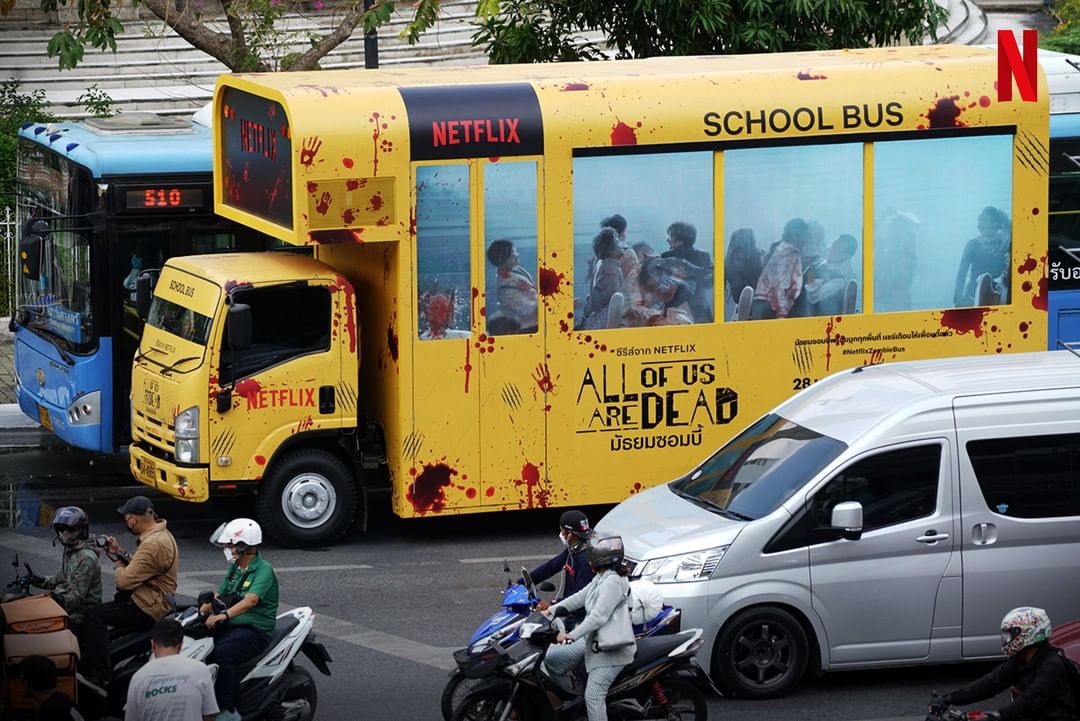 ADVERTISMENT - CONTINUE READING BELOW ↓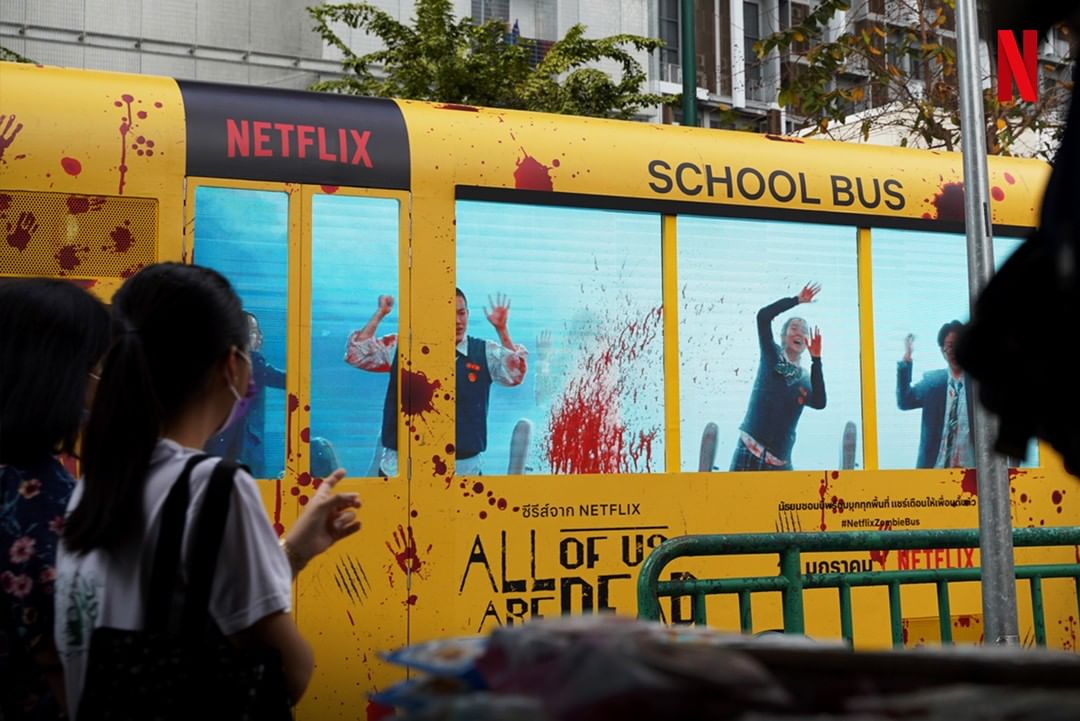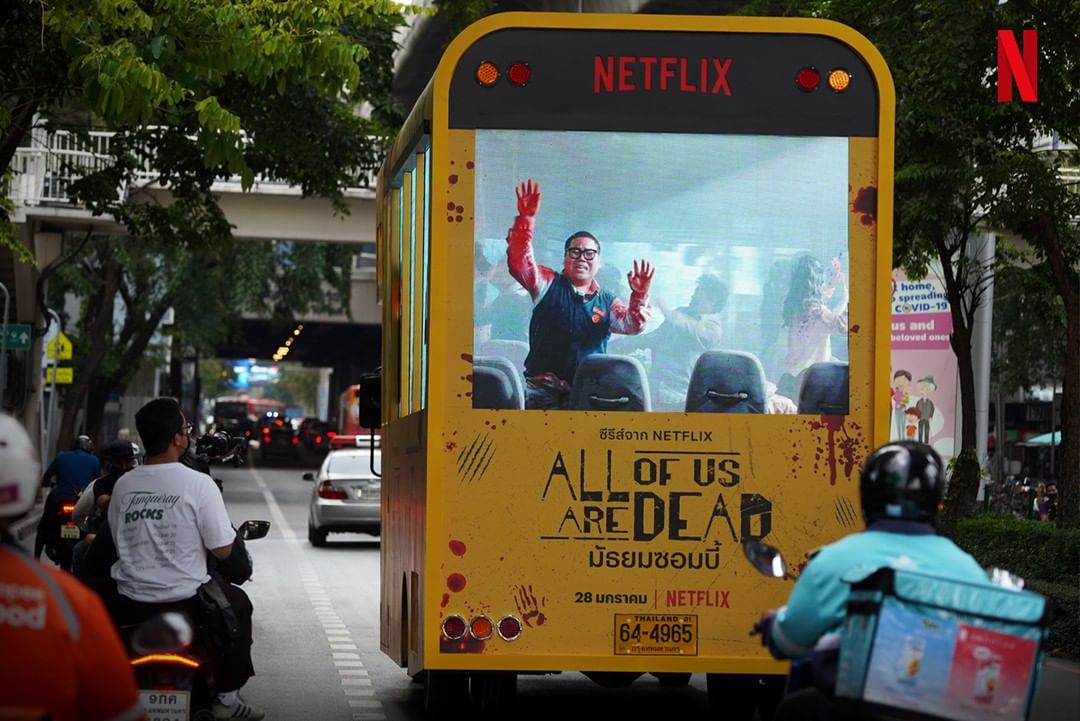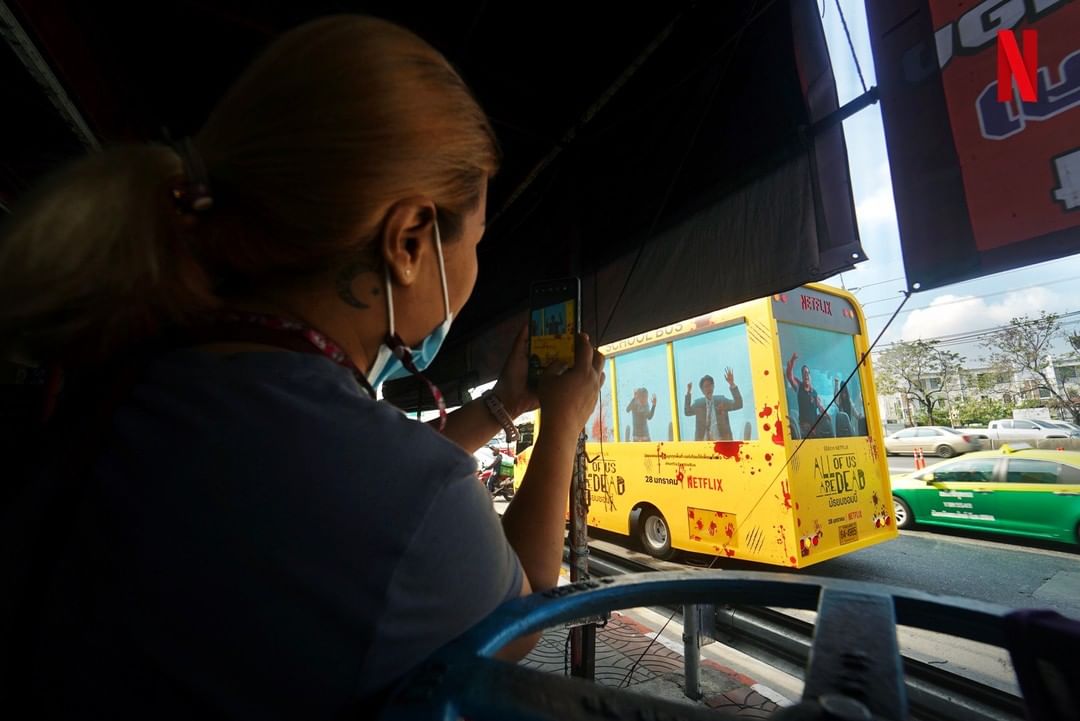 On the other hand, Netflix Korea set up a classroom-inspired installation at the Central City Express Bus Terminal which will run from January 28 to February 6. This pop-up also has life-size ~chilling~ standees of the All Of Us Are Dead cast and zombies. The marketing team planned a Zombie Escape Challenge as well, where anyone can join and win exciting prizes.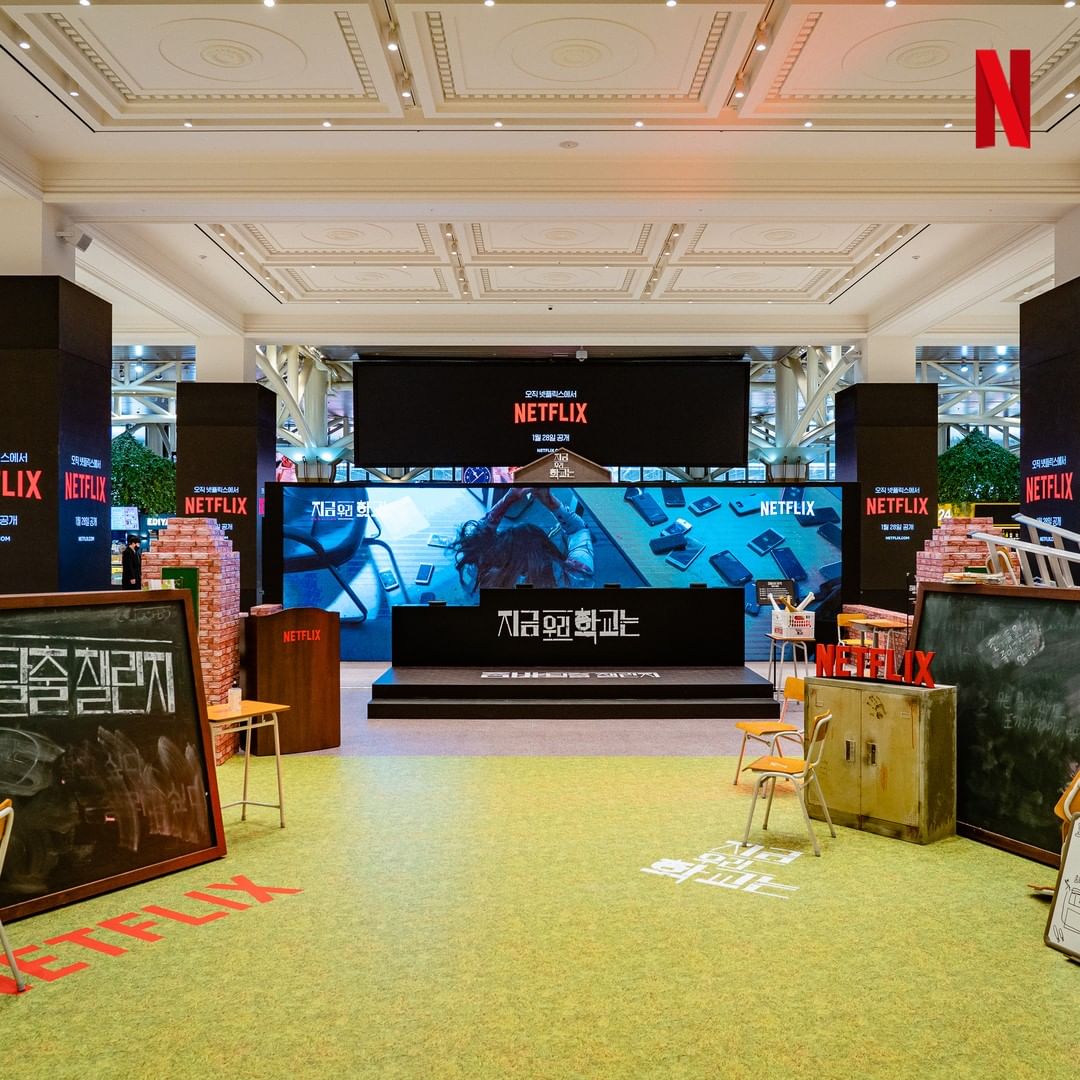 ADVERTISMENT - CONTINUE READING BELOW ↓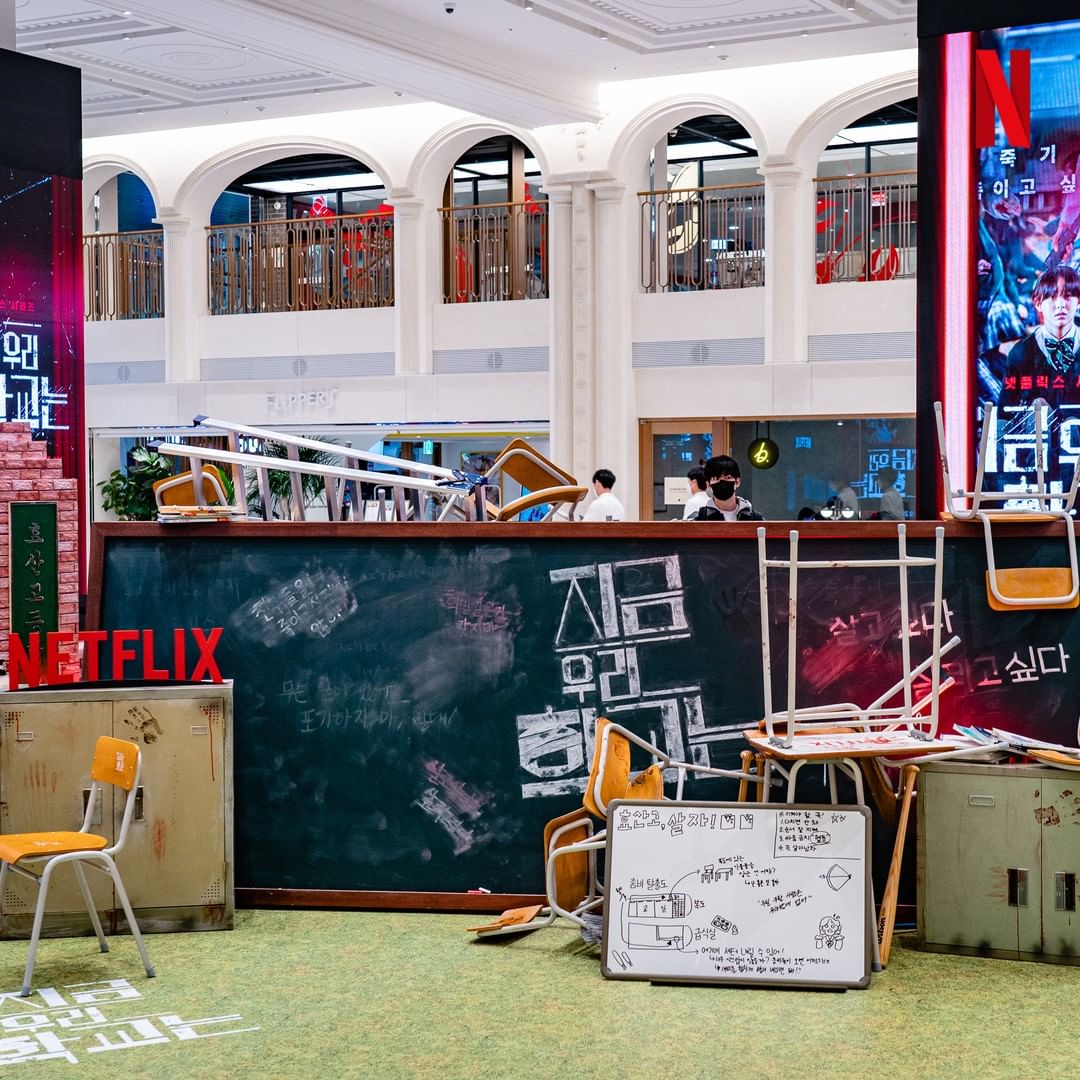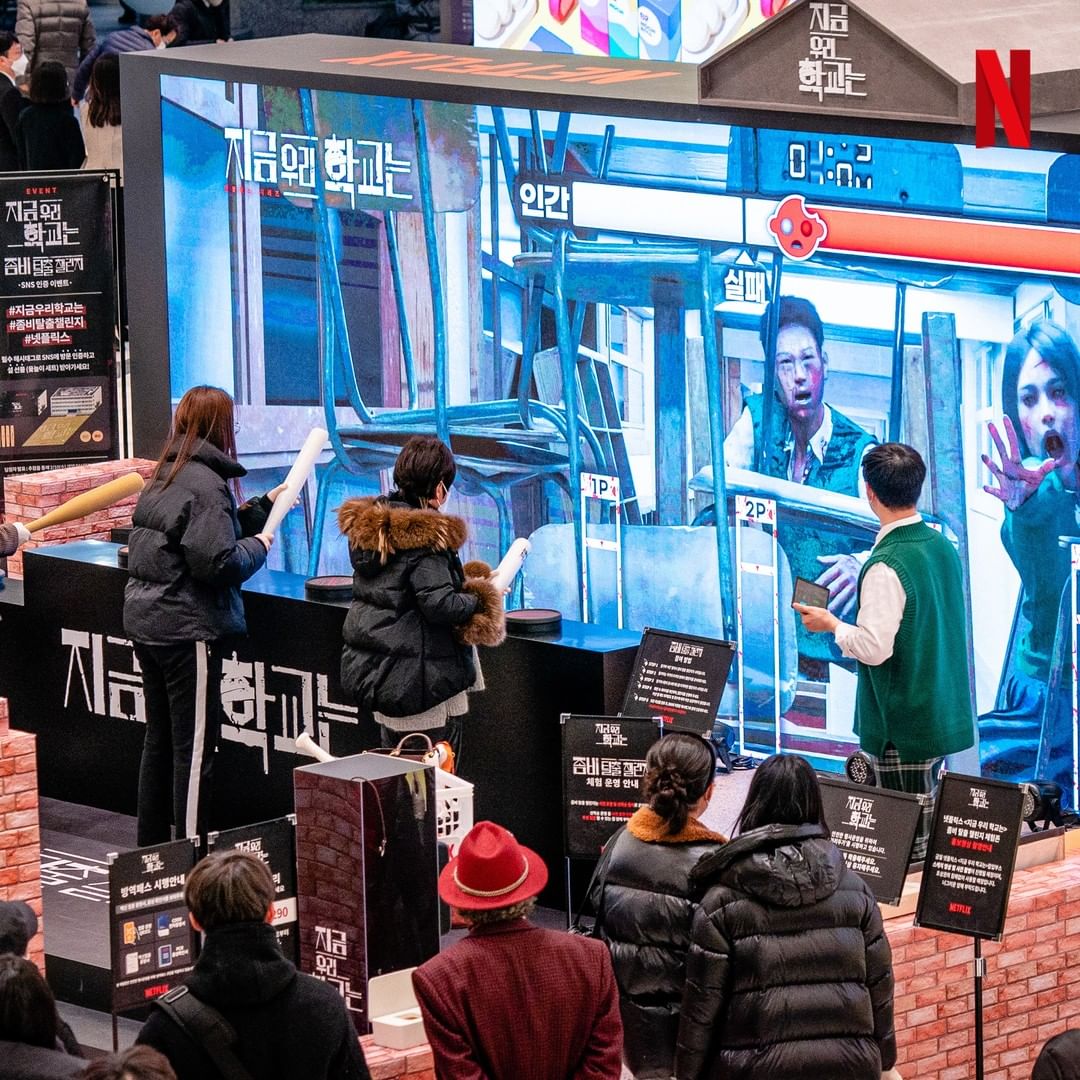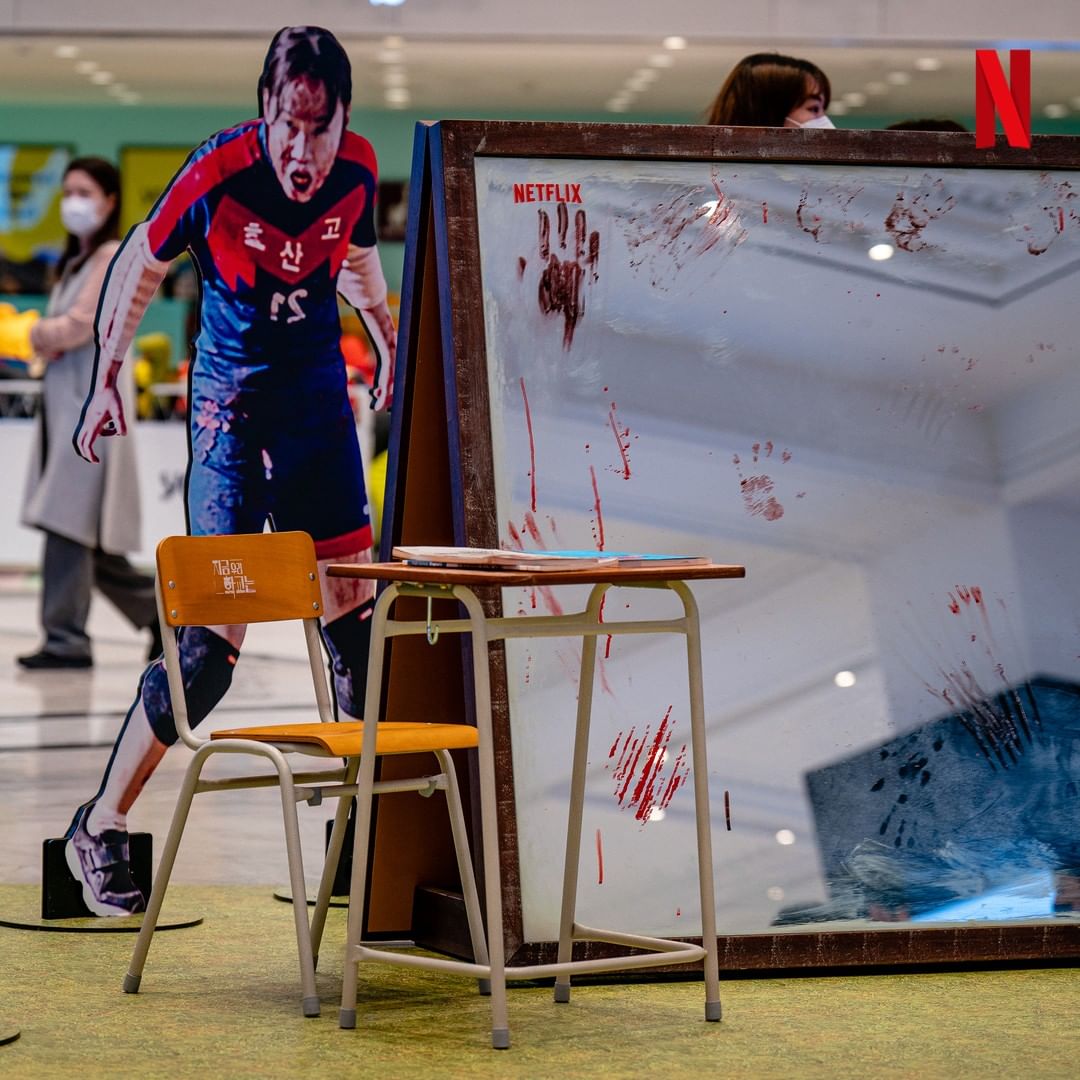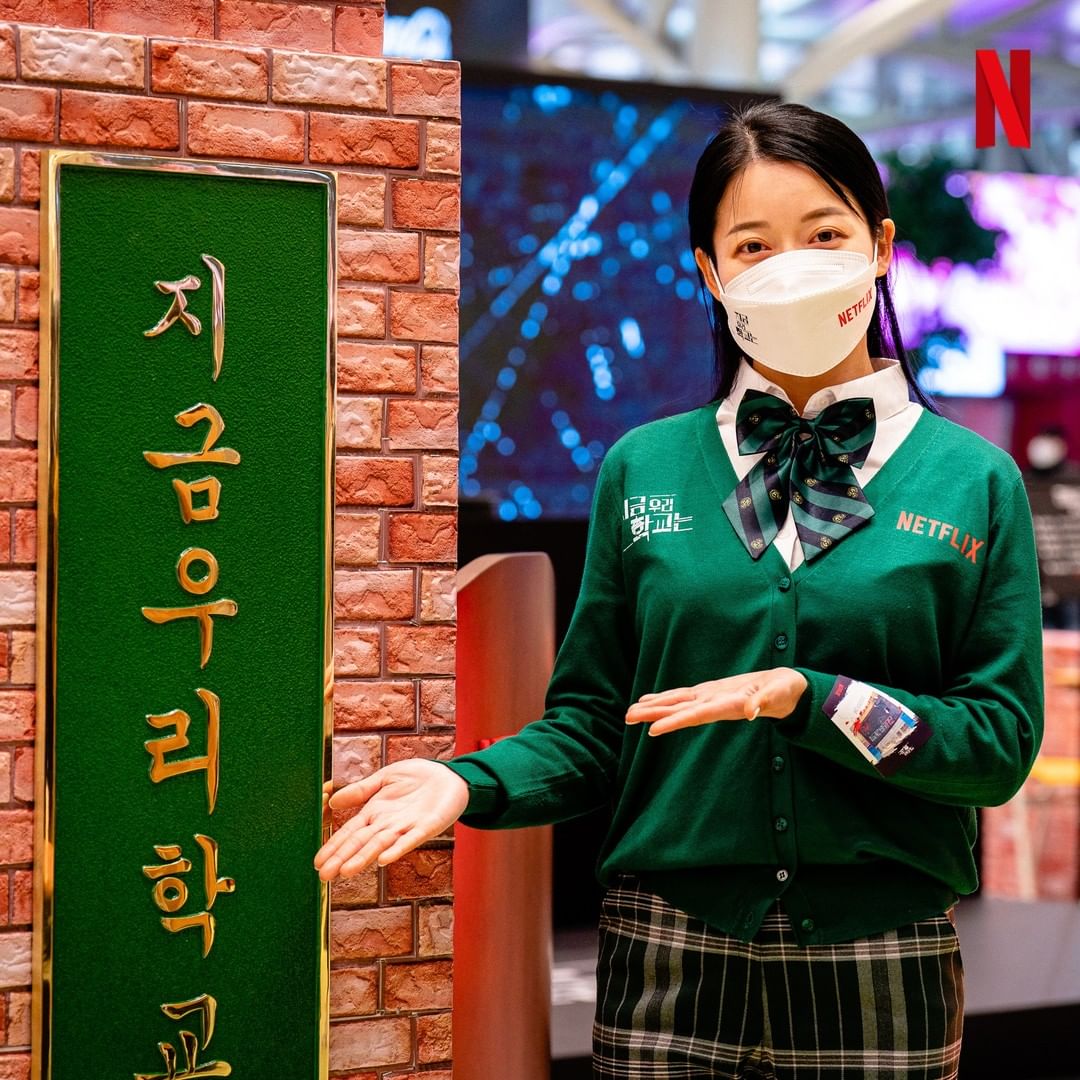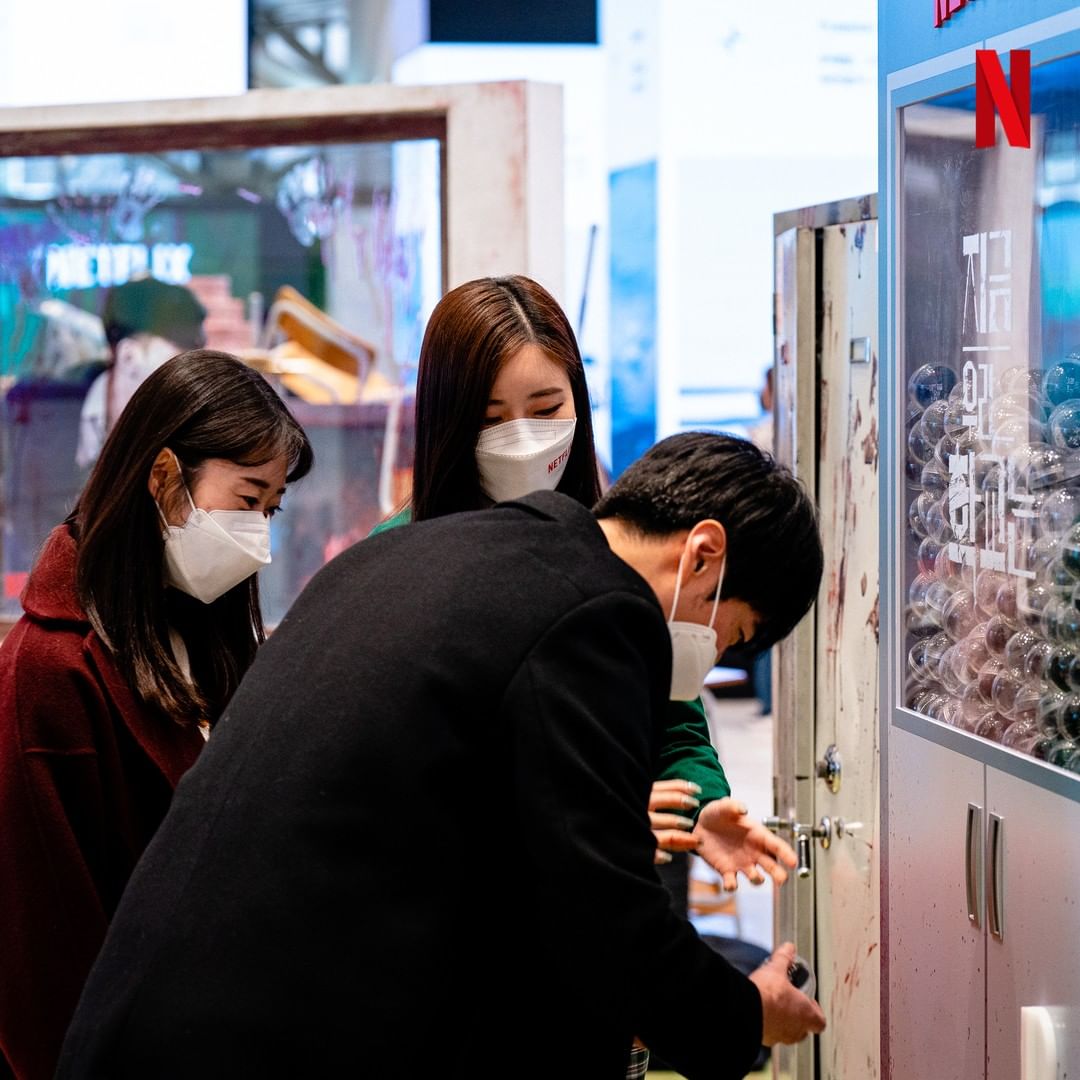 ADVERTISMENT - CONTINUE READING BELOW ↓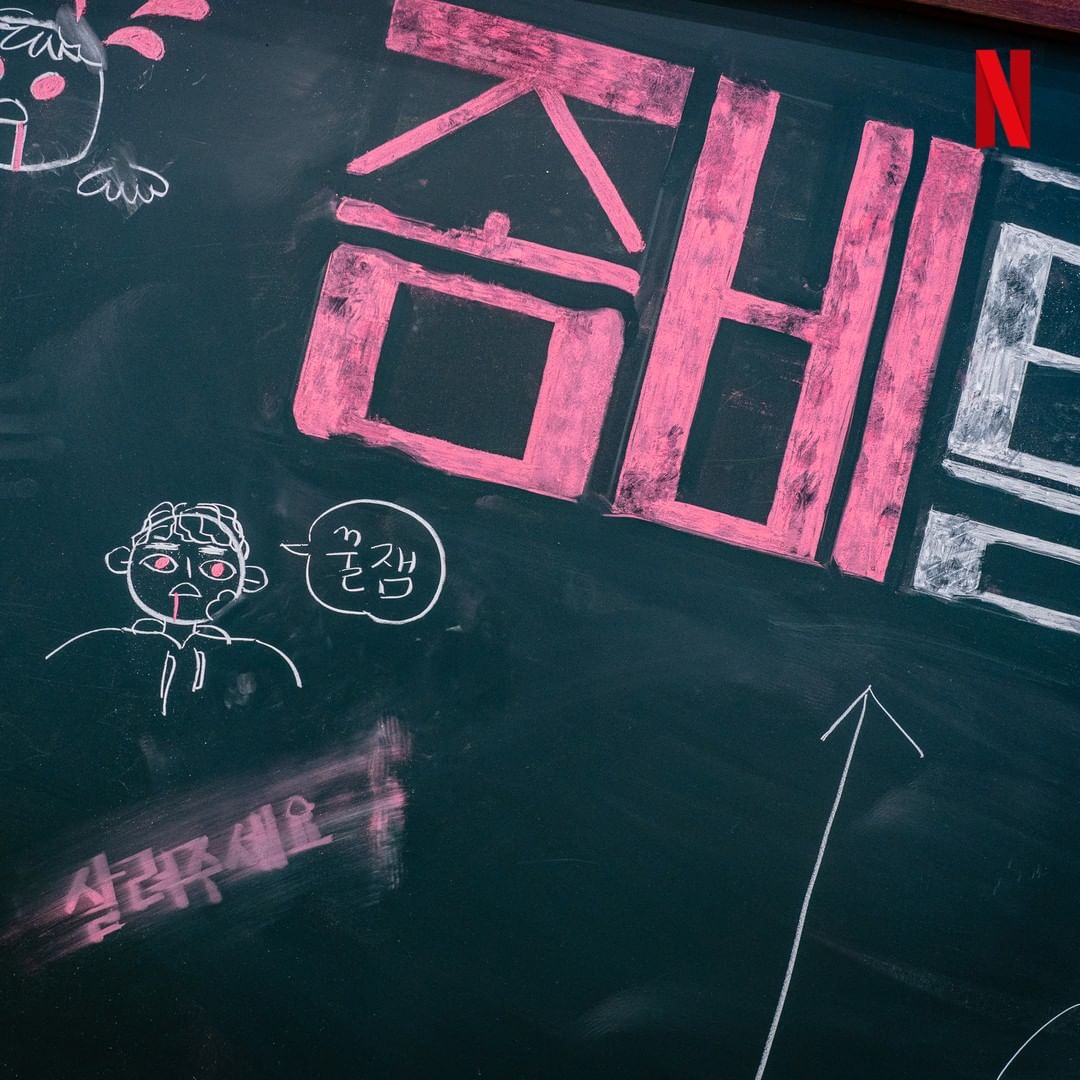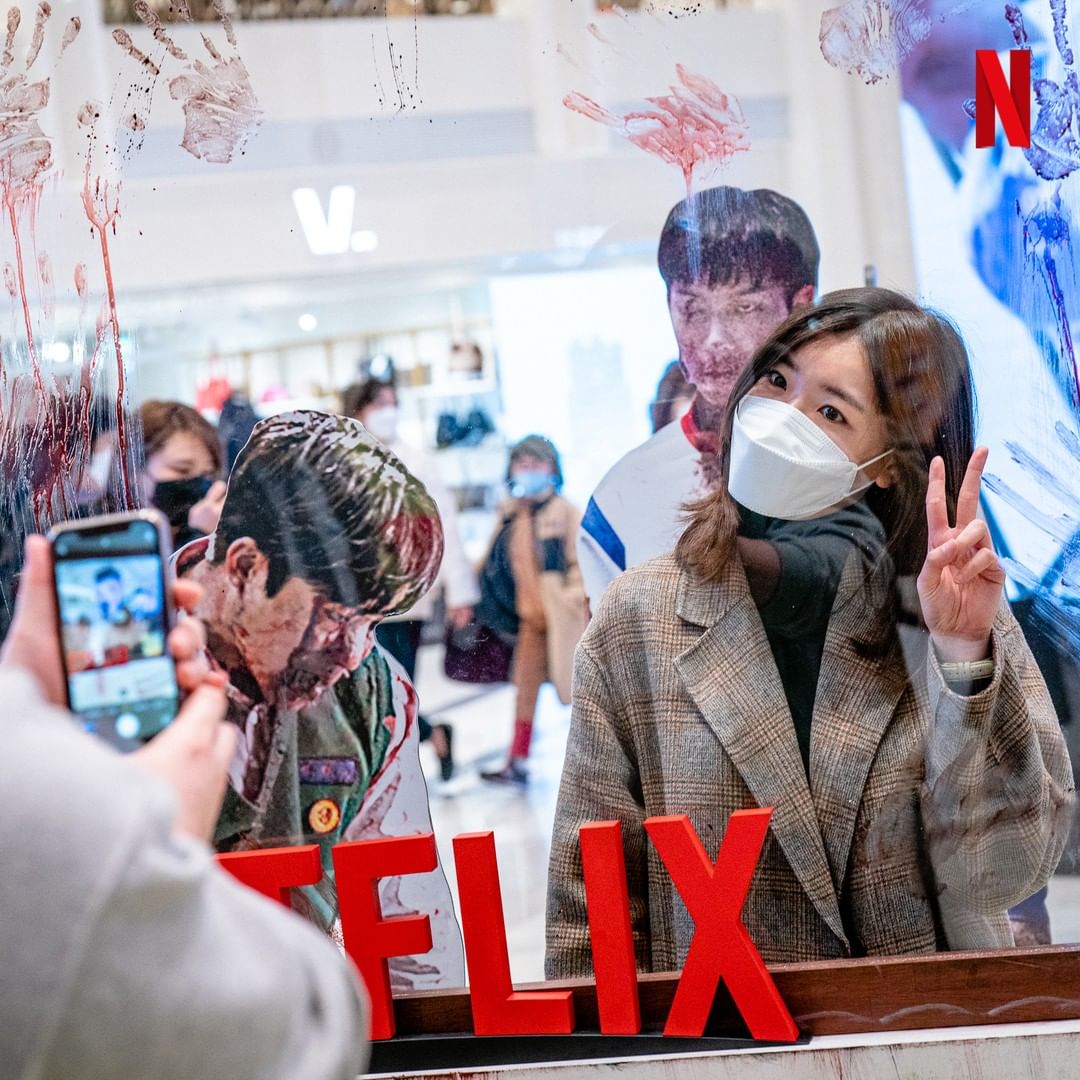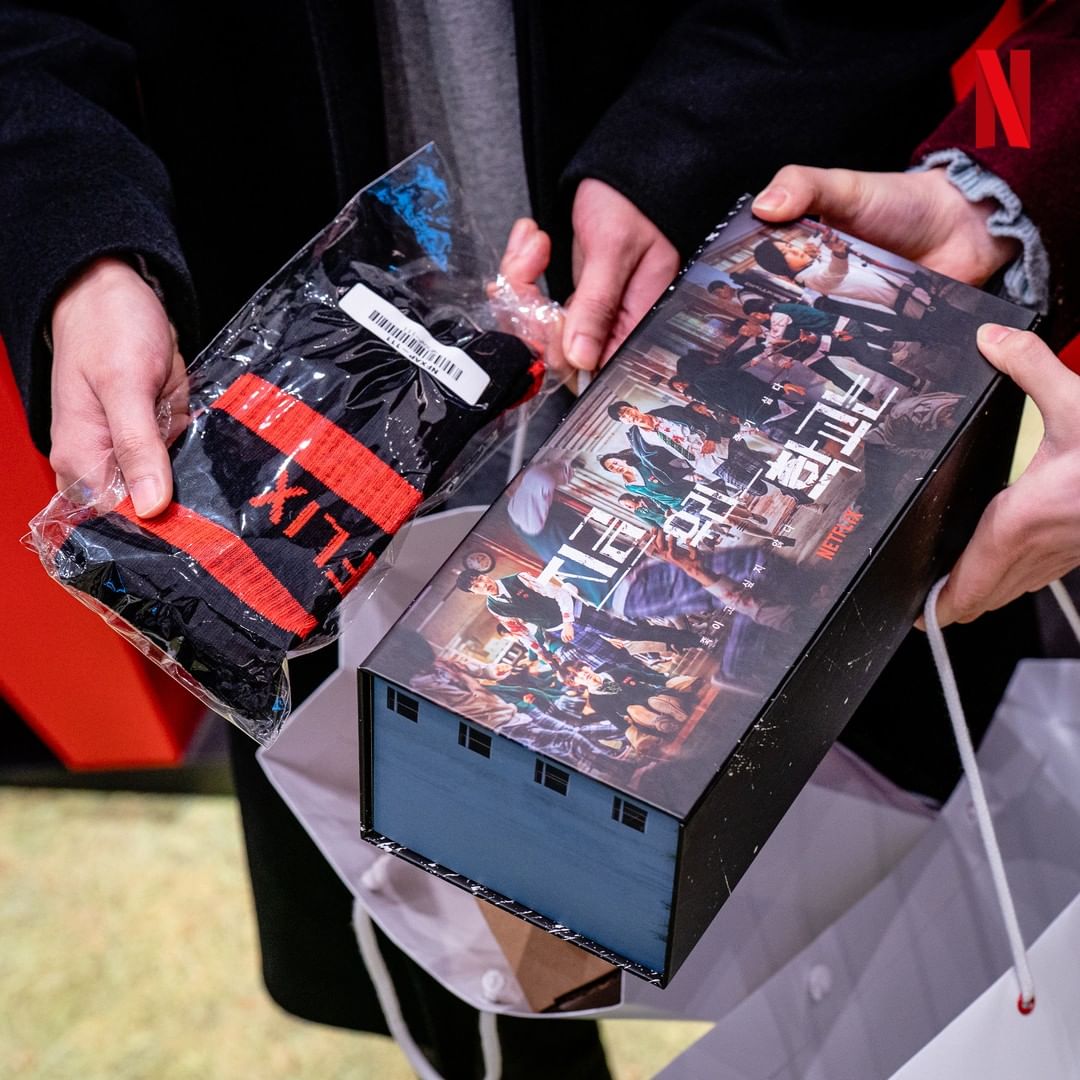 Apart from giving a full experience, Netflix Korea also sent exclusive All Of Us Are Dead merch to selected Korean figures. Director Lee Jae Gyu received a cool backpack, pair of slippers, pins, and food tray as seen on his IG account. As for BH Entertainment's boss Son Seockwoo (Park Ji Hu, who plays Nam On Jo, is under this agency), he got a box that contains a board game. Wooooow.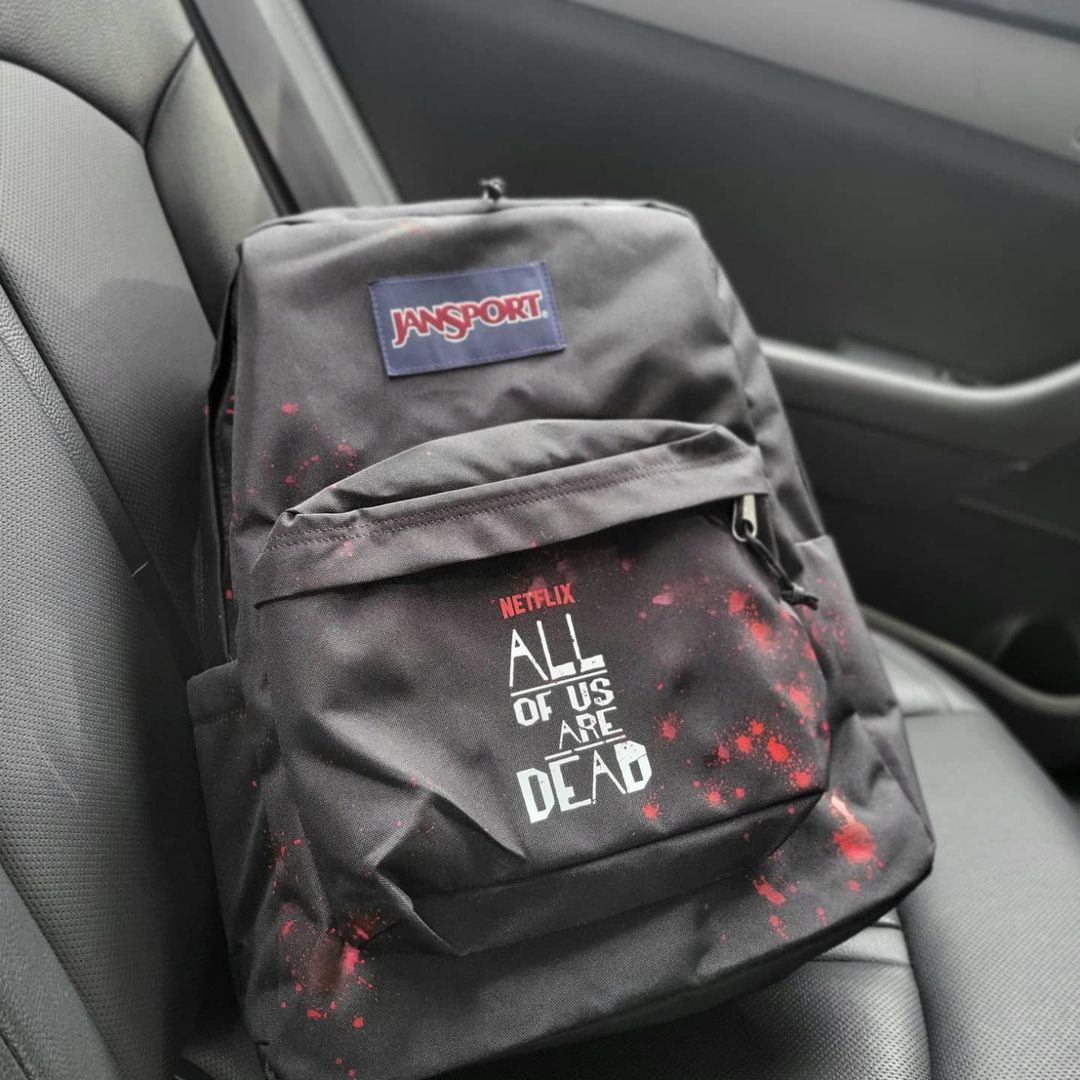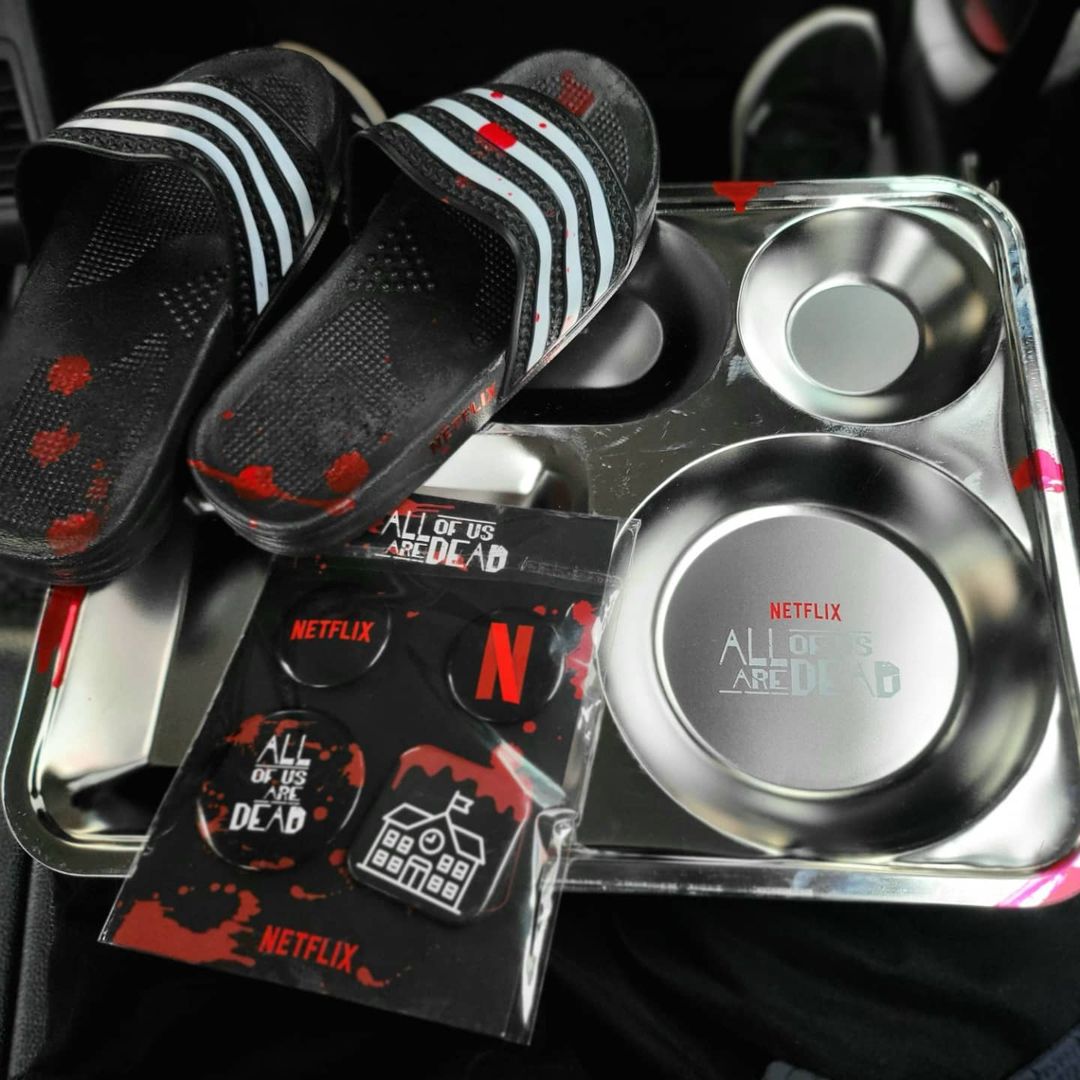 ADVERTISMENT - CONTINUE READING BELOW ↓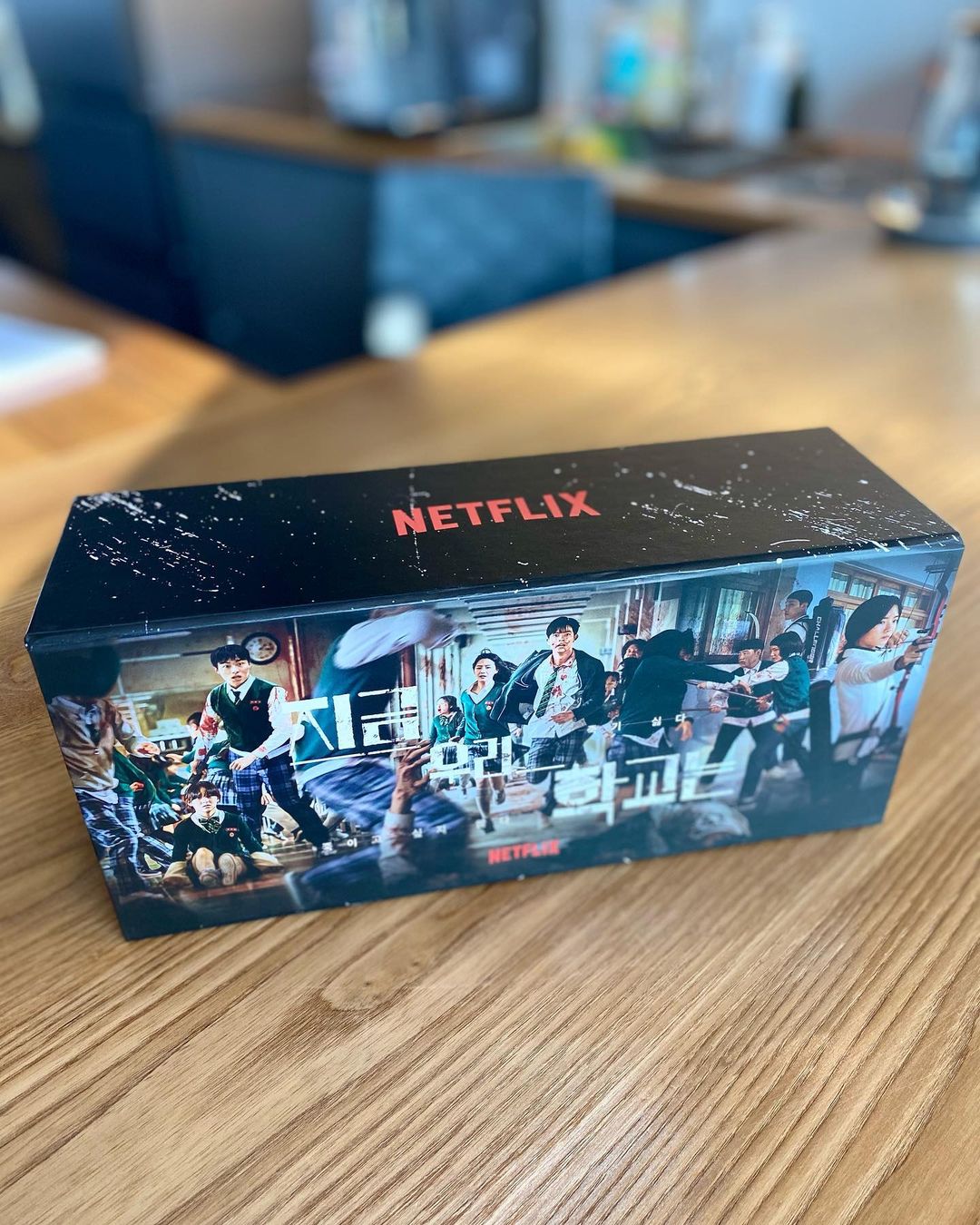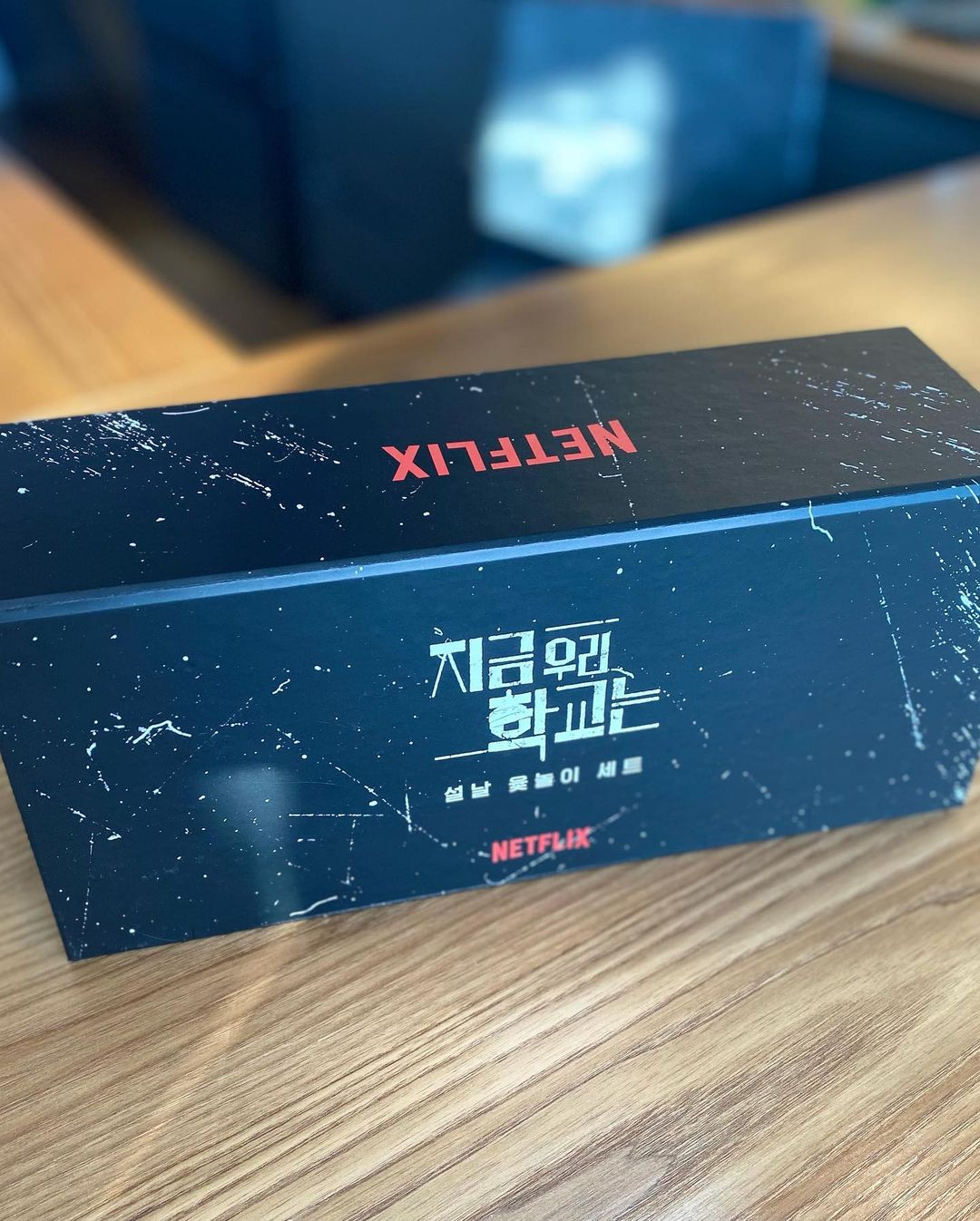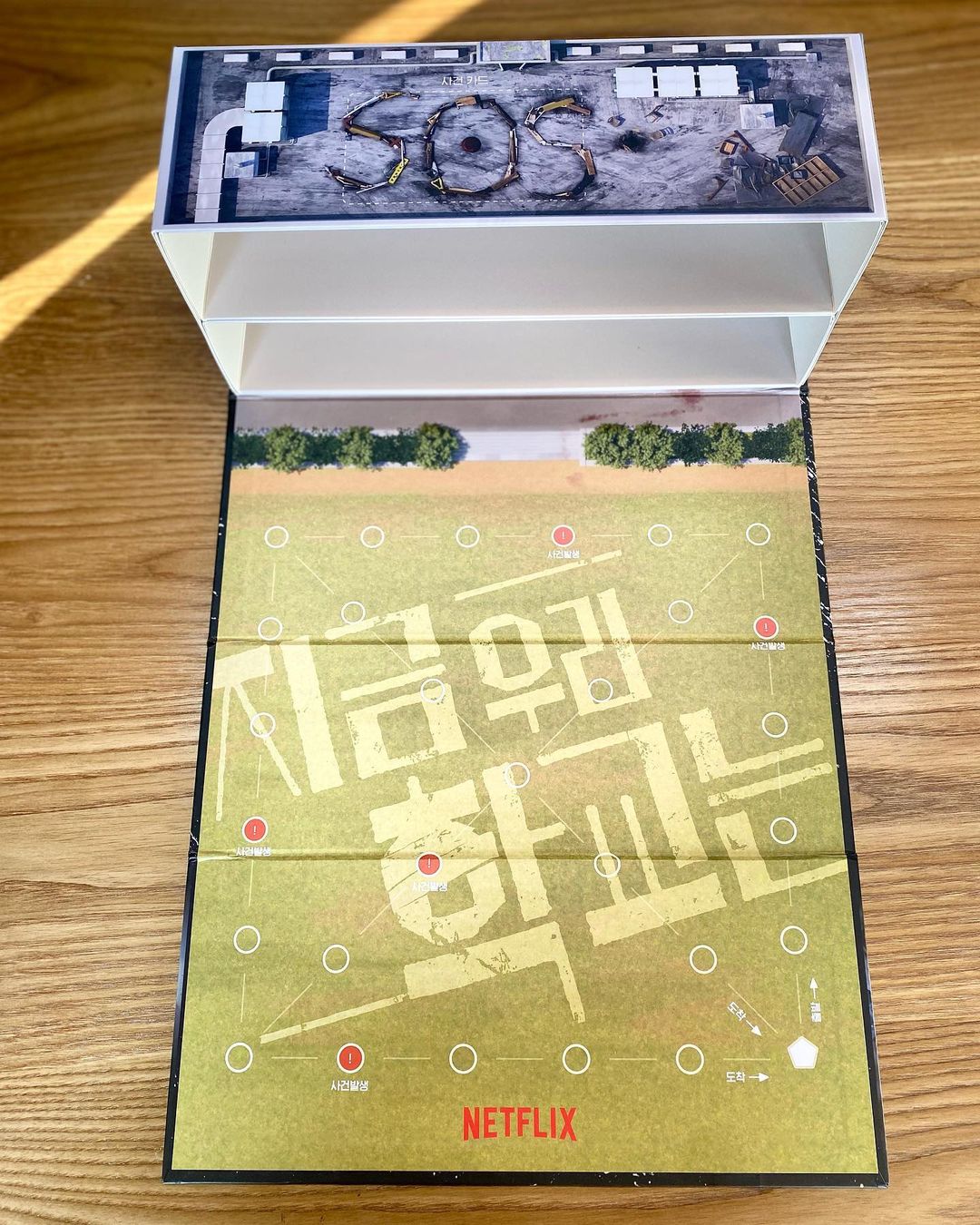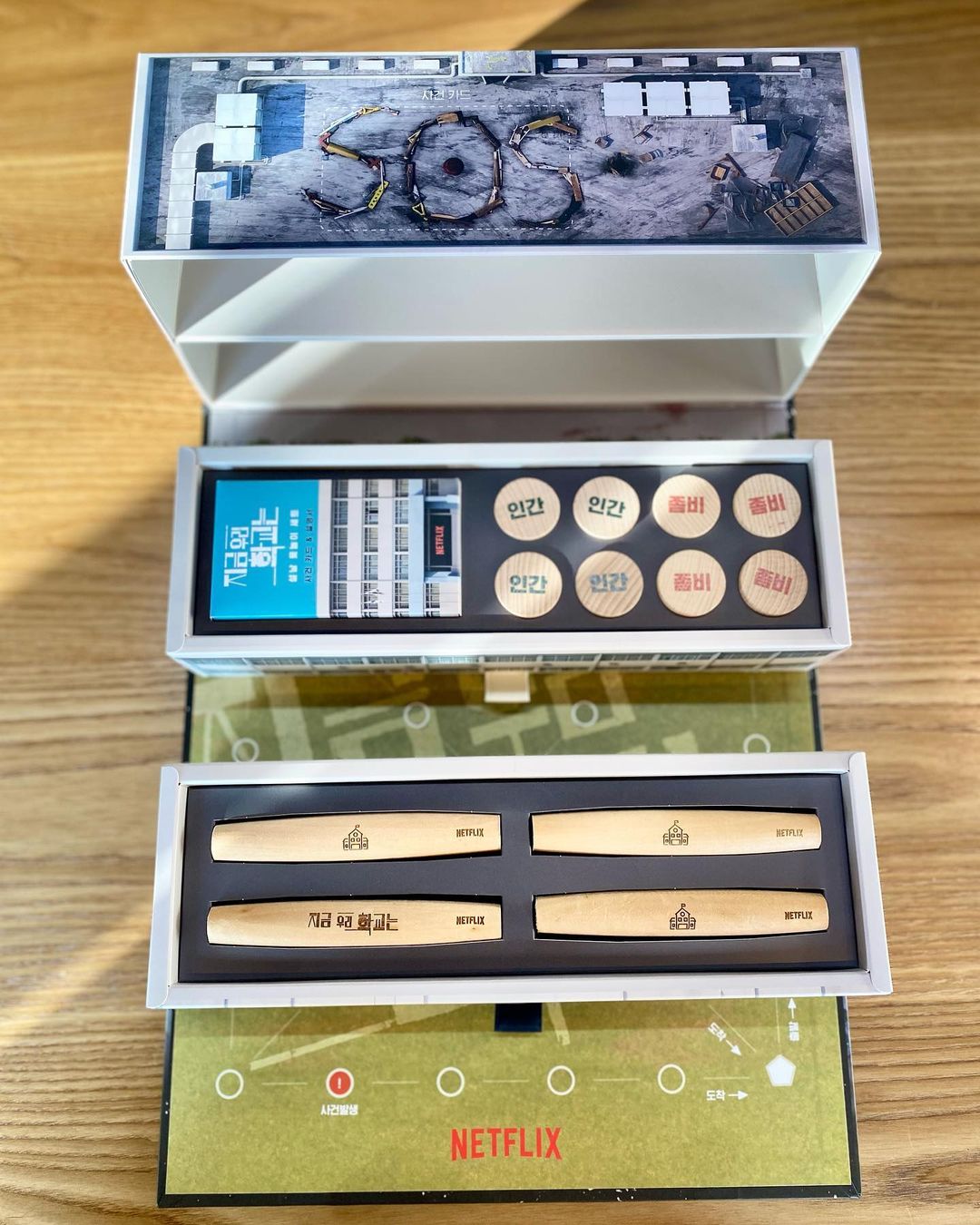 You can watch all 12 episodes of All Of Us Are Dead on Netflix.
CHECK OUT NETFLIX'S UPCOMING SHOWS HERE:
What You Need To Know About The *Steamy* Netflix Movie 'Love And Leashes'
OMG, Netflix's 'D.P.' Will Have A Second Season!
The Teaser For The Korean Adaptation Of 'Money Heist' Is Here And We Are Screaming