Ah, the '90s. The decade of unbeatable teen flicks like Clueless, 10 Things I Hate About You, and the love-it-or-hate-it classic, She's All That. And it looks like a new generation is set to enjoy that last title all over again because Netflix is remaking it into a gender-swapped contemporary tale! The streaming service announced on March 17 that they have acquired worldwide rights from Miramax.
Here's What You Should Know About The He's All That Netflix Remake
First things first, the new version will be directed by Mark Waters, the same guy that helmed other unbeatable classics like Mean Girls and Freaky Friday. Joining Waters as writer is R. Lee Fleming, who also penned the original 1999 teen movie. Best part? Another OG, Janey Briggs—we mean, Rachel Leigh Cook, is confirmed to be coming back for the remake!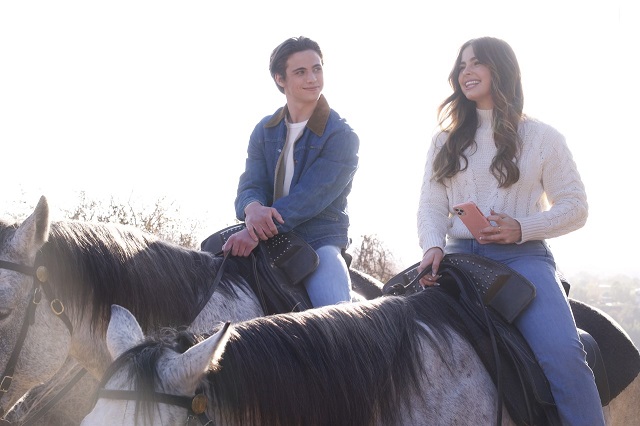 ADVERTISMENT - CONTINUE READING BELOW ↓
At the center of this new version is Padgett Sawyer-inspired by jock Zackary Siler (Freddie Prinze Jr.)—an influencer that happens to be played by real-life TikTok influencer Addison Rae. Sawyer will be accepting the challenge to turn her school's biggest loser (Tanner Buchanan) into prom king.
No official timeline has been released but Netflix stated that He's All That will be released globally later this year.
The OG 1999 She's All That flick had everything you could dream of in a teen movie: the jock and the loser (in glasses!) stereotypes, a bet, a bitchy ex-girlfriend, wild highschool parties, a makeover scene, a prom scene, and basically whatever else you could throw in, including a major F-bomb. Oh, and how could we forget Sixpence None The Richer's "Kiss Me" as the soundtrack? 
EXPLORE COSMO