We're stuck to Netflix's teen survival drama The Society like Grizz to an inspirational quote. The 10-part series follows a group of privileged young people who are mysteriously transported to a replica of their wealthy New England town, West Ham, without any trace of their parents. Sure, it's a fun, curfew-free town at first, but before long, the restless teens begin to lose all control without any boundaries.
All that drama aside, we found ourselves pondering over the real ages of the impressive cast (remember in Gilmore Girls when Lane's Keiko Agena was supposed to be 16, but IRL she was actually 27?!) and whether or not they really are teens. Here are the ages of the stars below, and their Insta handles.
1. Kathryn Newton
Allie's age: 17/18
Kathryn's age: 22
The Big Little Lies star takes the lead as Allie—a vulnerable but emotionally mature and charismatic teen who tries to make her peers see, sense, and act considerately in the wake of chaos.
2. Alex Fitzalan
Harry's age: 17/18
Alex's age: 22
The Australian Slender Man actor plays badass Harry Bingham, who has been getting away with his general awfulness due to his good looks and fast cars.
Continue reading below ↓
Recommended Videos
3. Sean Berdy
Sam's age: 17/18
Sean's age: 25
The Switched At Birth star plays Sam Elliot, and so far we can't get enough of his platonic and unconditional relationship with Gideon Adlon's Becca.
Sam is deaf and out and proud, and IRL the actor has become a prominent face of the American Sign Language community, in much need of representation.
4. Toby Wallace
Campbell's age: 17/18
Toby's age: 22
Toby Wallace is so convincing as super-freaky, creepy Campbell that whenever he's on screen, he gives us the chills.
The Australian actor also played Corey O'Donohue in Neighbours.
5. Jacques Colimon
Will: 17/18
Jacques's age: 24
The actor, poet, and activist plays level-headed Will, and frankly, if we were caught up in The Society's existential crisis, we'd definitely stick with him.
6. Olivia DeJonge
Elle's age: 17/18
Olivia's age: 21
The Australian actress plays the enigmatic Elle, who has become entangled in Campbell's murky dealings. Come on, someone make friends with her.
7. Natasha Liu Bordizzo
Helena's age: 17/18
Natasha's age: 24
The Greatest Showman actress plays Helena, who seems sensible enough so far—she's been uniting with her female contemporaries to keep the boys in line.
8. Gideon Adlon
Becca's age: 17/18
Gideon's age: 22
We love Gideon's Becca and her loyal friendship with Sam. Just. Tell. Us. Who. The. Father. Is.
9. Jack Mulhern
Grizz's age: 17/18
Jack's age: 20
Jack's Grizz is one of our favorite characters because we can't get enough of his sensitivity and his love for an emotive lyric or quote.
The star makes his acting debut in The Society.
10. Jose Julian
Gordie's age: 17/18
Jose's age: 22
Jose plays sensitive and inquisitive Gordie. Could he be the one to solve the mystery behind the teen's new town?
11. Kristine Froseth
Kelly's age: 17/18
Kristine's age: 22
The Norwegian star plays Kelly, who's caught up in a dangerous love triangle between Harry and Will.
12. Alex MacNicoll
Luke's age: 17/18
Alex's age: 28
The 13 Reasons Why star plays locker-room-banter-loving jock Luke. God, we hope he does the right thing.
13. Salena Qureshi
Bean's age: 17/18
Salena's age: 22
The Madame Secretary star plays Bean, who might just help save these teens from losing their sanity. We want more of Bean if a second season is commissioned.
14. Rachel Keller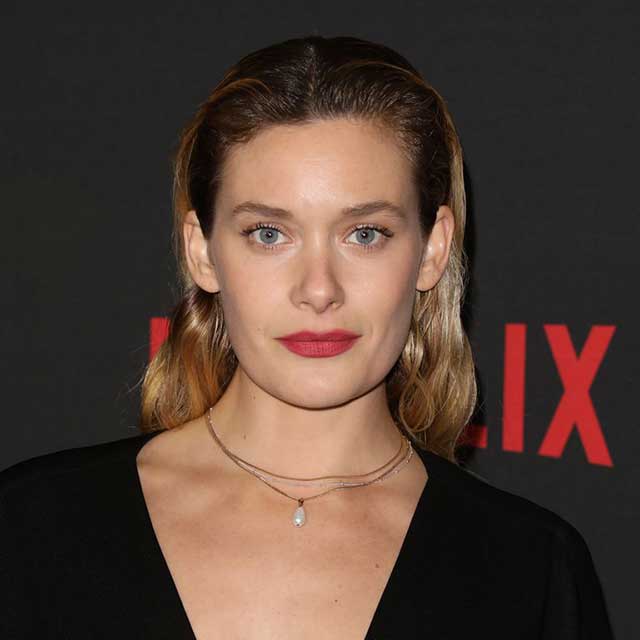 Cassandra's age: 19/20
Rachel's age: 26
The Fargo star plays Cassandra (possibly named after the princess in Greek mythology who is cursed to utter prophecies that were true but that no one believed?). She is the older sister of Allie, and all she wants to do is restore peace and order to her home town.
This article originally appeared on Cosmopolitan.com/uk. Minor edits have been made by the Cosmo.ph editors.