Who knew an aswang could be so hot? The Netflix adaptation of Trese currently has everyone simping for the most unexpected creatures—whether you think that's a step up or a step down, at least we can all agree that the animated series has reignited an interest in folklore. So in the interest of science (Read: an excuse to talk about them), we are here to compare the monsters of Trese to their original forms in Filipino folklore, or at least as true to the origin as one can be with our oral tradition.
SPOT.ph list down some of the most interesting creatures, as translated from Filipino folklore to the OG novels of Budjette Tan and Kajo Baldisimo, up to the Netflix adaptation, and see how they went from scary stories as kids (aka mga panakot), to our new problematic faves. Spoiler alert for those who haven't watched the series yet!
Continue reading below ↓
Recommended Videos
How do Trese's Monsters face up to the OG terrors of Philippine folklore?
Aswang
The great thing about Trese, as Budjette Tan points out in a media roundtable, is that it shows what makes our creatures different from the ones the rest of the world knows of. "It's so easy to say 'An aswang is like a vampire, tikbalang is like a centaur," when we know they're totally different. The aswang in Trese, much like in our mythologies, take on various different forms and attitudes: There's the flesh-eating animal-like clans of Ibwa and Xa Mul—the first taking the name of the corpse-eating spirits from Tinguian tales, the second swallows people alive and is from the Isneg people—and that gorgeous aswang leader in the Lakan's council with the lustrous hair and elf-like ears.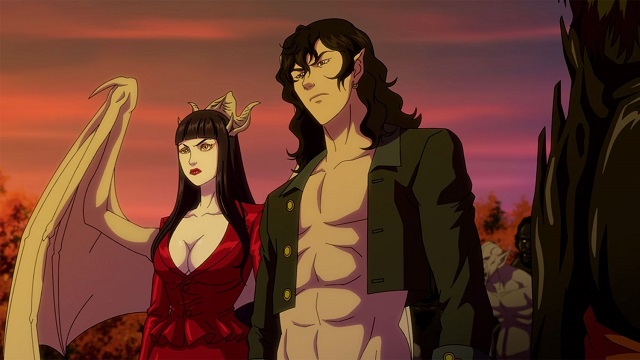 As Felipe Jocano Jr., an anthropology professor at the University of the Philippines, explains to us in a virtual interview, there are "overlaps and variations" in the different kinds of creatures of folklore, depending on where "the original manuscripts and recorded narrations" are from."Sa Luzon area, especially in the lowlands, the aswang are depicted as beautiful women—they are ghouls so they have an appetite for [human] flesh." These beautiful aswang would shapeshift into huge bestial forms whenever they go for a hunt. And now we're wondering whether Trese's abs-full aswang leader shape shifts too.
In the Visayas, the usual tale is that aswangs are horrid demon spirits that hang around wakes. They use sorcery to take the corpse and feast on it, while leaving an enchanted trunk of a banana plant in place of the body. It is this type of villainy that the first aswang we see feeds into.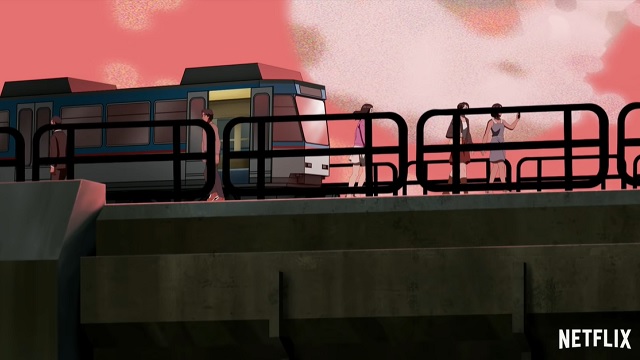 The first creature of Filipino folklore we see in the animated series—apart from that train breaking down along Guadalupe—are the aswang. The truly-evil and in-cahoots-with-your-local-politican kind. And that was completely on purpose. "The first episode should definitely be about the aswang. I think worldwide, everybody knows about that," says Jay Oliva, executive producer, in a roundtable with Summit Media. This show is arguably one of the most mainstream gateways folks across the globe have to Filipino folklore—a fact that the Netflix team was very aware of when they reshaped Trese's story for animation.
"That's comics, animation for you, and it serves its purpose," adds Felipe. "By making them ugly, na-reinforce mo yung nature na kontrabida sila."
The Sigbin and Santelmo
There were several elementals—a borrowed term, as Felipe points out, but the closest we can use to refer to spirits tied to the four elements—present in the animated series. More were in the OG novels, of course, but not all could fit in six episodes.
Trese's father had two right-hands in the form of two aptly named sigbin, Bantay at Puti. In the show, they were depicted as being similar to werewolves, only they could shapeshift into fierce dogs at will (Do you get their names now?). Trese also had a santelmo she could reach through an old-school phone. This santelmo was the spirit of the "great Binondo fire," according to her mother, that occurred in the '50s.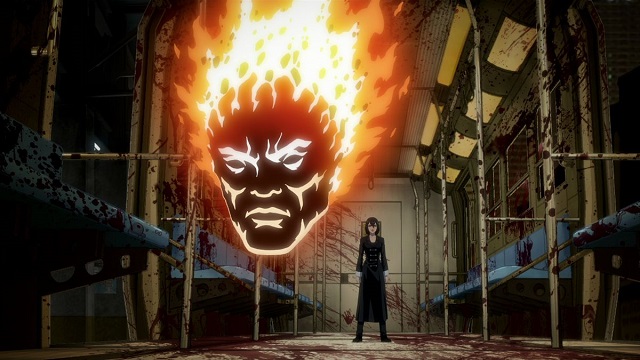 "Sigbin are shape-changing spirits," says Felipe. Both sigbin and santelmo are "capricious nature spirits." The santelmo may have been brought on by the so-called "St. Elmo's fire" that sailors often see dancing on their ships' masts during colonial times. This was possibly an illusion caused by the sun reflecting on water, or an "electric charge" as Felipe points out, but back then sailors believed it was a sign of bad luck. Santelmo became the name for strange lights Pinoys would see in forests or swampy areas that seemed to dance, flicker, and beckon. "In more Catholic retellings," says the professor, these two were demons. Their main goal was to confuse folks.
Datu Talagbusao and Ibu
Ibu is never actually seen in the animated series, instead, she is represented by the mysterious Emisaryo. For the Manobo, Ibu is the diwata that rules the underworld, according to Edgar Samar's book 101 Kagila-gilalas Na Nilalang. Datu Talagbusao, aka the God of War in Trese is also from Manobo tales, although he is not known as a datu, but as a deity. His name can also be spelled Talagbusaw, as in Samar's book, or Tagbusan, as in the Outline Of Philippine Mythology by F. Landa Jocano, father of Jocano Jr. In both books, though, Talagbusao is no villain. He is a god—though Samar describes in the said book that Talagbusaw is indeed "uhaw sa dugo ng mga bayani at mandirigma."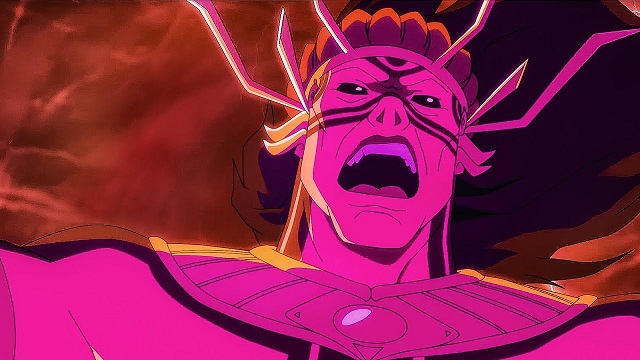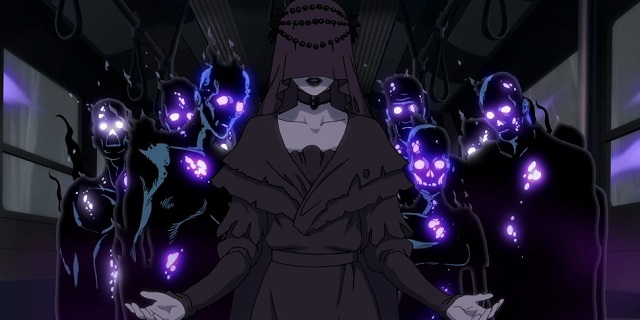 All in the Retelling
"You have to consider that what you call Philippine mythology is not one mythology. Ang dami-dami niyan, for each language group may mythology," says Felipe. There was a wide mix for Trese to take from, and more so the animated adaptation which had both the source material (the graphic novels) and the wide, wild world of Philippine folklore to build from. Much like Western writers like J.R.R. Tolkien and C.S. Lewis retold their old myths in new ways, points out Felipe, "The artist is free to create."
"We only had six episodes," shares Tanya Cruz, executive producer of Trese, in the Summit Media roundtable. There were "a lot more stories we wanted to fit into there." In the end, it was all about creating a story for Alexandra Trese, and of course, bringing "to the front some really beloved Filipino mythological creatures. Of course, there are some we didn't show but hopefully we get the chance to do that."
Winner: Us. Especially if we get a second season on the global platform. There is really no objective way to decide whether Trese's retelling of our lore gave us better or worse iterations—but as Felipe points out, the show has, at the very least, "reintroduced once more Philippine mythology." The series will ideally "create a renewed interest in local mythology," an interest that may hopefully even go beyond Trese.