The new year means new books. And though you may not have gone through all your 2019 must-reads, there's already more you need to add to the list for 2020. This coming year's roster is filled with some highly-anticipated releases—from nail-bitingly thrillers and slice-of-life fiction, to biographical works and investigative pieces exploring the inner-workings of companies such as Instagram and Uber. Here are the titles you should definitely be looking out for.
1. Boys & Sex: Young Men on Hookups, Love, Porn, Consent, and Navigating the New Masculinity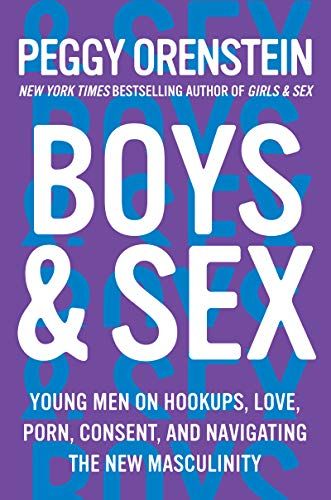 ADVERTISMENT - CONTINUE READING BELOW ↓
After the success of her New York Times bestselling book Girls & Sex, Peggy Orenstein realized that talking about female sexuality was only half of the conversation. In Boys & Sex, the author explores "the new masculinity" through the lens of young men and how they navigate emotional and physical relationships today. 
2. Rachel Maddow: A Biography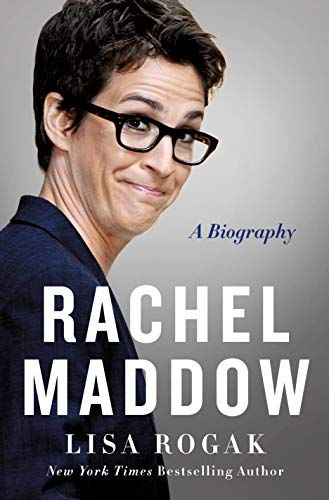 ADVERTISMENT - CONTINUE READING BELOW ↓
Recommended Videos
Rachel Maddow is one of the fiercest anchors on cable news, and now she's got a biography written by New York Times bestselling author Lisa Rogak, who also wrote Stephen Colbert's biography. Though Rachel is very vocal and open about her opinions, the book includes some surprising, never-before-revealed details about the MSNBC host's life.
3. The Art of Breaking Up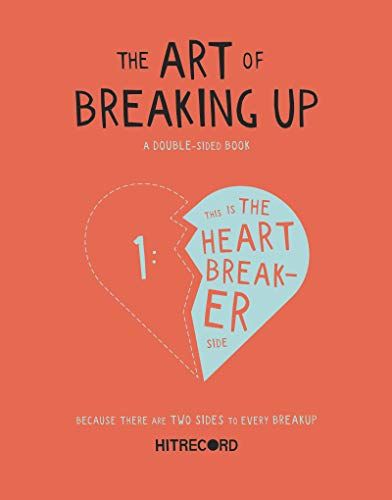 ADVERTISMENT - CONTINUE READING BELOW ↓
The Art of Breaking Up is a double-sided collection of art, poetry, prose, and more that shows breakups from the perspective of the heartbreaker and the heartbroken. All of the pieces featured in the book are from collaborators on Joseph Gordon-Levitt's online multimedia platform HitRecord.
4. Whistleblower: My Journey to Silicon Valley and Fight for Justice at Uber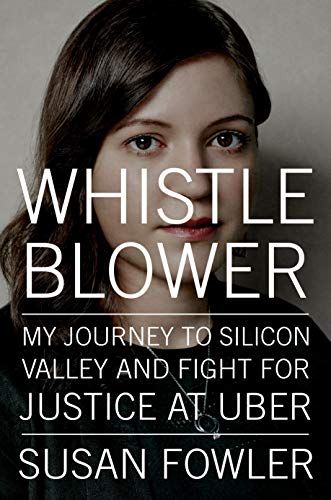 ADVERTISMENT - CONTINUE READING BELOW ↓
Susan Fowler, the engineer who blew the whistle on the culture of sexual harassment and discrimination at Uber, tells all in her new memoir. She talks about everything that led up to her viral 2017 blog post, including her childhood, growing up in poverty in rural Arizona.
5. Hood Feminism: Notes from the Women That a Movement Forgot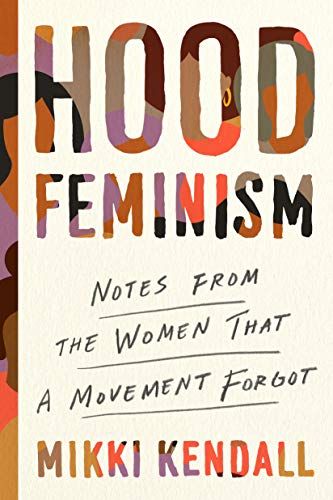 ADVERTISMENT - CONTINUE READING BELOW ↓
Mikki Kendall gives a voice to women whose needs are being ignored by the white, elitist, modern feminist movement. This collection of essays draws from Mikki's personal encounters with hunger, violence, and hyper-sexualization, and how these relate to and should be addressed by the feminist movement at large.
6. Separation Anxiety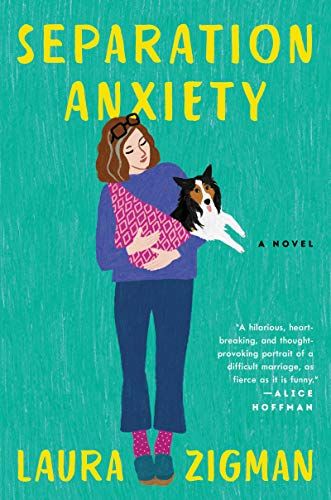 ADVERTISMENT - CONTINUE READING BELOW ↓
Judy's career as a children's book author has tanked, her marriage is falling apart, her teenage son no longer treats her with the same affection, and her best friend is dying. The irony of all of it is that she's writing articles for a self-help website. But one day, while clearing the basement, she spots her son's old baby sling, and something snaps. She decides to carry the dog in the sling, and takes steps towards fixing her life.
7. Legendary Children: The First Decade of RuPaul's Drag Race and the Last Century of Queer Life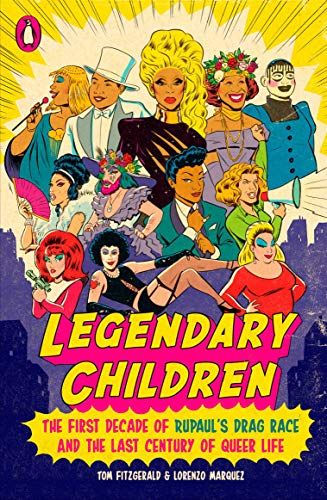 ADVERTISMENT - CONTINUE READING BELOW ↓
It's officially been a decade since RuPaul's Drag Race aired its first season, and a groundbreaking queer phenomenon was born. In celebration of this milestone, Tom Fitzgerald and Lorenzo Marquez wrote Legendary Children, which explores queer history and culture and talks about how RuPaul's hit reality show contributed to this rich tradition.
8. Chosen Ones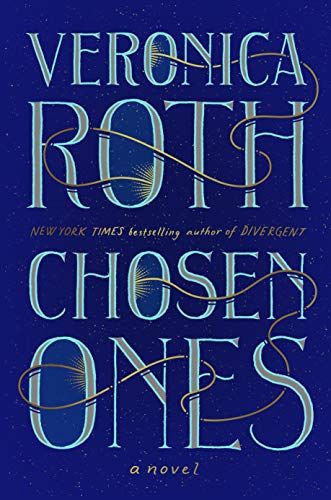 ADVERTISMENT - CONTINUE READING BELOW ↓
Veronica Roth, who wrote the bestselling YA book series Divergent, publishes her first adult science fiction novel, Chosen Ones. In the book, five individuals were chosen by a prophecy to defeat an evil entity called the Dark One. But 15 years later, after the Dark One's defeat, everything's back to normal—except for the Chosen Ones. The five are having trouble adjusting to life as adults after their life's purpose has already been fulfilled, most especially Sloane who has secrets she's keeping from the four people who understand her the most.
9. You and I, as Mothers: A Raw and Honest Guide to Motherhood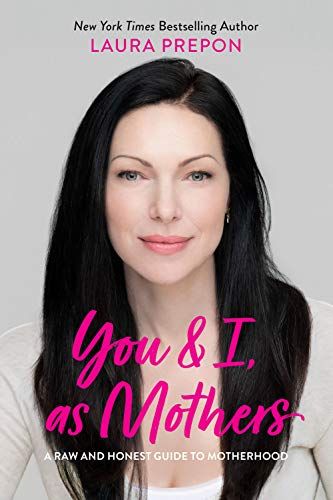 ADVERTISMENT - CONTINUE READING BELOW ↓
Director and Orange Is the New Black actress Laura Prepon gets candid about motherhood in her "raw and honest" guide for mothers of all ages. Through her anecdotes, she talks about self-care, stress management, parent partnerships, and other challenges that come up during motherhood. It also doesn't hurt that she included a few easy recipes to cook up for kids. 
10. Joy at Work: Organizing Your Professional Life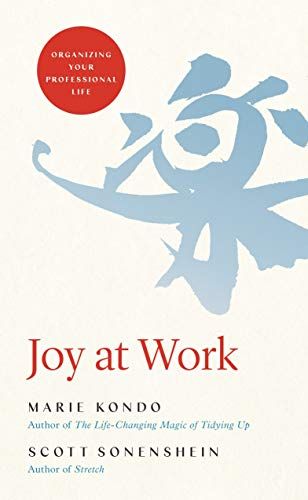 ADVERTISMENT - CONTINUE READING BELOW ↓
Marie Kondo, aka the queen of tidying up, is back at it with another book to help us all get our lives together. (Remember when she helped Cosmo editors KonMari their makeup bags?) Joy at Work focuses on organizing work life, and that doesn't just mean desk clutter. MK teaches us how to manage our inboxes, meetings, and tasks to bring joy back into the workplace. 
11. Something She's Not Telling Us: A Novel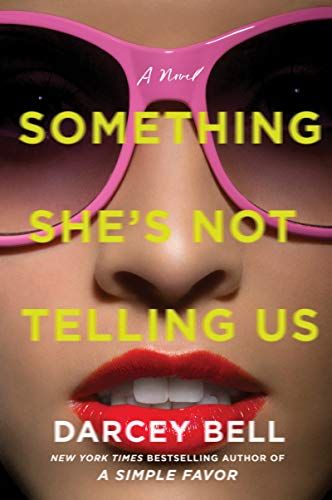 ADVERTISMENT - CONTINUE READING BELOW ↓
From the bestselling author of book-turned-movie A Simple Favor (which starred Blake Lively and her suits) comes another thriller with two female characters at the forefront. Charlotte has a practically perfect life: a successful flower shop, an artistic husband, and a sweet daughter named Daisy. When her brother introduces his new girlfriend Ruth to the family, and Daisy takes a liking to her. It becomes obvious to Charlotte that Ruth seems to be obsessed with her daughter. Suddenly, Daisy gets kidnapped, and Charlotte is pretty sure she knows who committed the heinous crime.
12. Prince Neptune: Poetry and Prose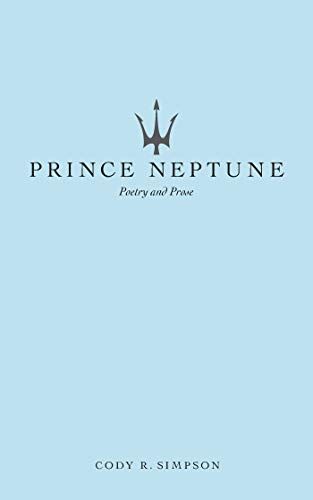 ADVERTISMENT - CONTINUE READING BELOW ↓
Singer, Miley's new beau, and all-around BAE Cody Simpson is also a writer. Prince Neptune is his debut as a published author, and it's a collection of poetry and prose inspired by the four elements of fire, air, wind, and water. His pieces talk about love, life, fame, and with a strong focus on the environment.
13. No Filter: The Inside Story of Instagram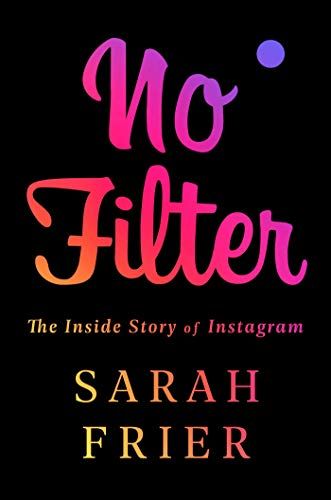 ADVERTISMENT - CONTINUE READING BELOW ↓
Award-winning Bloomberg technology reporter, Sarah Frier, takes a deep-dive into the social media platform we all love: Instagram. With Frier's insider access into the company, No Filter looks into the app and its explosive success, its inner-workings and company work culture, and how Instagram has ultimately changed the world forever.
14. Pretty Things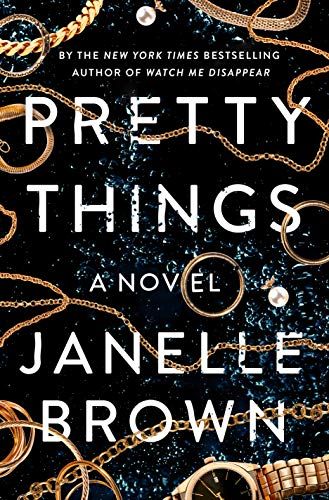 ADVERTISMENT - CONTINUE READING BELOW ↓
Nina and Vanessa are nothing alike. Nina's a con artist who scams L.A. rich kids alongside her boyfriend Lachlan, while Vanessa is an heiress and Instagram influencer. But turbulent events lead to them discovering a connection and many dark secrets that lie in Vanessa's family's mountain estate, Stonehaven. 
15. The Ballad of Songbirds and Snakes (A Hunger Games Novel)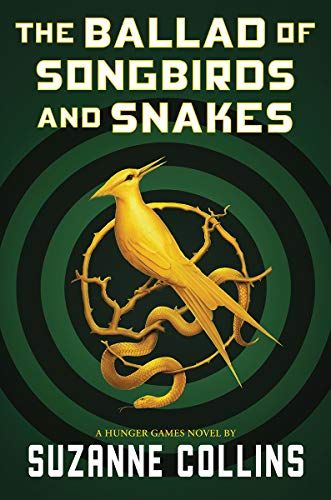 ADVERTISMENT - CONTINUE READING BELOW ↓
The Hunger Games series lives on through Suzanne Collins' new book, The Ballad of Songbirds and Snakes. The novel is a prequel set 64 years before The Hunger Games and revisits Panem at the start of the Tenth Hunger Games. 
***
This article originally appeared on Cosmopolitan.com. Minor edits have been made by the Cosmo.ph editors.
EXPLORE COSMO