I've been waiting for the film adaptation of The Woman In The Window for years, and it's finally coming to Netflix! Because Netflix knows us ~all too well~, the streaming site is releasing movies about teens running from *serial killers*, couples getting into serious trouble while on vacation, and a woman who finds herself trapped inside a medical cryo unit for our horror + thriller fix. Scroll down to find out more about this year's lineup: 
Horror Films: 
1. Fear Street Trilogy: 1994, 1978, and 1666 
It stars: Sadie Sink, Kiana Madeira, Olivia Welch, Benjamin Flores Jr., Ashley Zukerman, Fred Hechinger, Julia Rehwald, and more 
The plot: "In 1994, a group of teenagers discovers that the terrifying events that have haunted their town for generations may all be connected—and that they may be the next targets."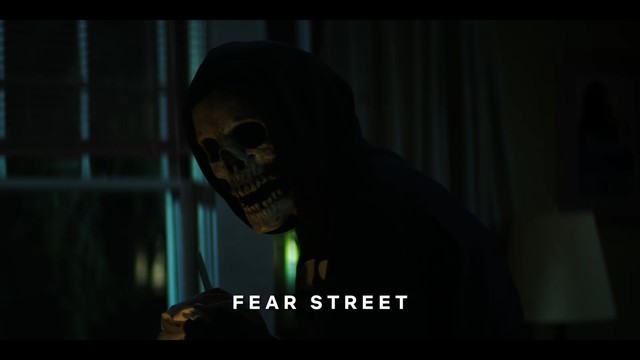 ADVERTISMENT - CONTINUE READING BELOW ↓
2. No One Gets Out Alive
It stars: Cristina Rodlo, Marc Menchaca 
The plot: "Ambar is an immigrant in search of the American dream, but when she's forced to take a room in a boarding house, she finds herself in a nightmare she can't escape."
3. There's Someone Inside Your House
It stars: Sydney Park, Théodore Pellerin, Asjha Cooper, Dale Whibley, Jesse
LaTourette, Diego Josef, Burkely Duffield

The plot: "Makani Young has moved from Hawaii to quiet, small-town Nebraska to live with her grandmother and finish high school, but as the countdown to graduation begins, her classmates are stalked by a killer intent on exposing their darkest secrets to the entire town, terrorizing victims while wearing a life-like mask of their own face. With a mysterious past of her own, Makani and her friends must discover the killer's identity before they become victims themselves." 
Thriller Films: 
1. The Woman In The Window
It stars: Amy Adams, Gary Oldman, Anthony Mackie, Fred Hechinger, Wyatt
Russell, Brian Tyree Henry, Jennifer Jason Leigh, Julianne Moore

The plot: "An agoraphobic woman living alone in New York begins spying on her new neighbors, only to witness a disturbing act of violence."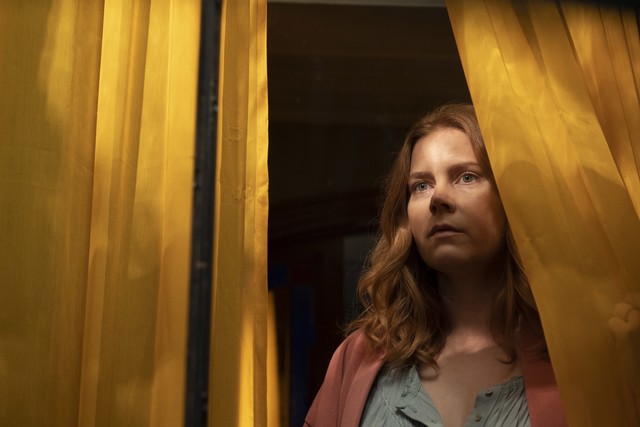 2. O2
It stars: Mélanie Laurent, Mathieu Amalric, Malik Zidi
The plot: "A young woman wakes up in a medical cryo unit. She doesn't remember who she is or how she ended up sequestered in a box no larger than a coffin. As she's running out of oxygen, she must rebuild her memory to find a way out of her nightmare."
ADVERTISMENT - CONTINUE READING BELOW ↓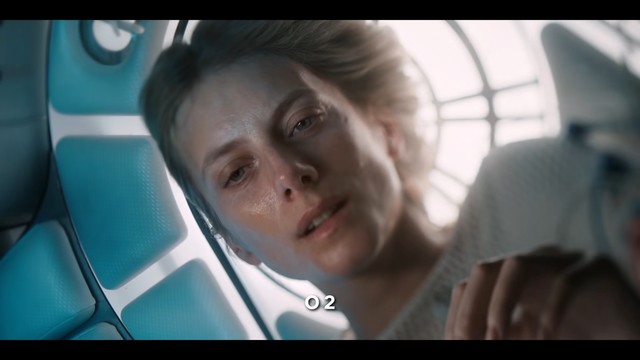 3. Things Heard And Seen 
It stars: Amanda Seyfried, James Norton

The plot: "A Manhattan couple moves to a historic hamlet in the Hudson Valley and come to discover that their marriage has a sinister darkness, one that rivals their new home's history."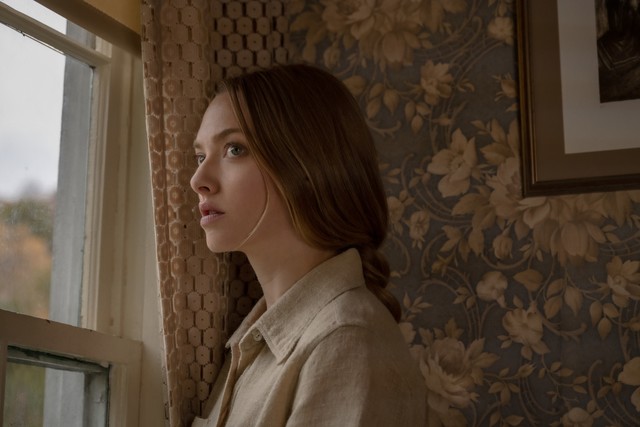 ADVERTISMENT - CONTINUE READING BELOW ↓
4. Escape From Spiderhead
It stars: Chris Hemsworth, Miles Teller, Jurnee Smollett, Mark Paguio, Tess Haubrich
The plot: "In the near future, two young convicts grapple with their pasts in a facility run by a brilliant visionary, who experiments on inmates with emotion-altering drugs."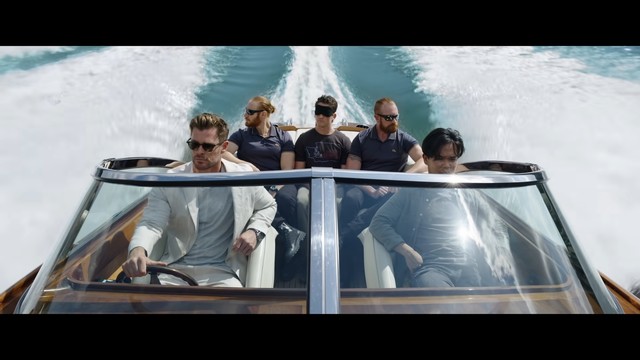 5. Night Teeth
It stars: Jorge Lendeborg Jr., Debby Ryan, Lucy Fry, Raúl Castillo, Alfie Allen 
ADVERTISMENT - CONTINUE READING BELOW ↓
The plot: "A young chauffeur picks up two mysterious women for a night of party-hopping across LA. But when his passengers reveal their true nature—and a dangerous underworld lurking in the shadows—he must fight to stay alive."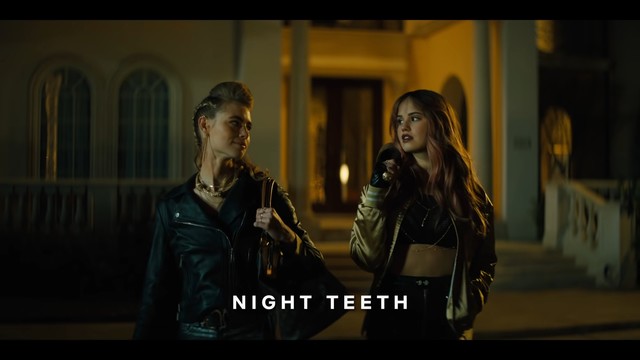 6. The Swarm
It stars: Suliane Brahim

The plot: "Virginie lives on a farm with her children and raises locusts as a high-protein crop. Life is hard: money worries and practical problems are piling up, tensions with her kids and neighbors are running high. But everything changes when she discovers the locusts have a taste for blood."
ADVERTISMENT - CONTINUE READING BELOW ↓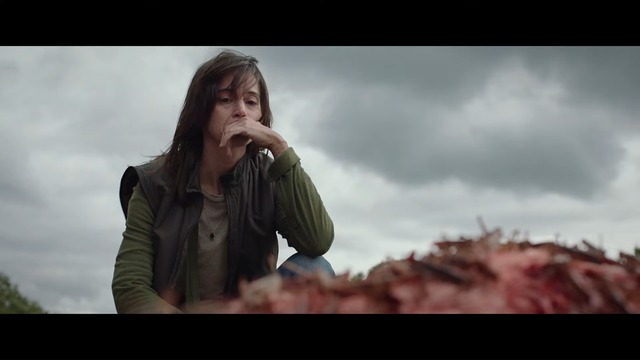 7. Blood Red Sky
It stars: Peri Baumeister, Kais Setti, Alexander Scheer, Dominic Purcell
The plot: "A woman with a mysterious illness is forced into action when a group of terrorists attempt to hijack a transatlantic overnight flight. In order to protect her son, she will have to reveal a dark secret, and unleash the inner monster she has fought to hide." 
ADVERTISMENT - CONTINUE READING BELOW ↓
8. Intrusion
It stars: Freida Pinto, Logan Marshall-Green
The plot: "When a husband and wife move to a small town, a home invasion leaves the wife traumatized and suspicious that those around her might not be who they seem."
9. Beckett
It stars: John David Washington, Alicia Vikander
The plot: "A vacationing couple fall trap to a violent conspiracy with tragic consequences."
10. Munich
It stars: Jeremy Irons, George McKay, Jannis Niehwöhner, Sandra Hüller, Liv Lisa Fries,
August Diehl

The plot: "It is Autumn 1938 and Europe stands on the brink of war. Adolf Hitler is preparing to invade Czechoslovakia and Neville Chamberlain's government desperately seeks a peaceful solution. With the pressure building, Hugh Legat, British civil servant, and Paul von Hartmann, German diplomat, travel to Munich for the emergency Conference. As negotiations begin, the two old friends find themselves at the center of a web of political subterfuge and very real danger. With the whole world watching, can war be averted and, if so, at what cost?" 
ADVERTISMENT - CONTINUE READING BELOW ↓
***
We're officially on Viber! Be part of our growing community and subscribe to Cosmopolitan Philippines now!
Follow Lily on Instagram.