If you were (or still are, no judging!) a JoBros fan, you'd know that the family comes from a very religious background. (Daddy Jonas, Kevin Sr., was actually a pastor in their church!) So it came as no surprise when Nick tweeted this a couple of nights ago:
Going back to my roots - Jealous, the Gospel Remix. http://t.co/7Kch5kVx1q

— Nick Jonas (@nickjonas) November 10, 2014
Fan girls and boys everywhere completely freaked out because the Gospel version of Nick's latest single "Jealous" was JUST. SO. GOOD.
Of course, they had to change some of the song's racy lyrics like "It's my right to be hellish" to "It's my right I can't help it...I still get jealous" and "You're too sexy beautiful" to "You're too crazy beautiful."
Here's the gospel version of "Jealous":
Dare we say, Nick Jonas + gospel choir = match made in heaven!
Also, here's a GIF of Nick Jonas to help you get through this Thursday. You're welcome.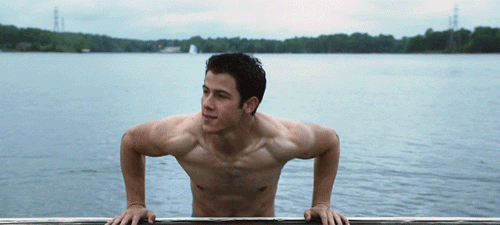 Continue reading below ↓
Recommended Videos