Four days after Anne Curtis and Erwan Heussaff welcomed their baby daughter Dahlia Amélie on March 2, 2020, the couple shared photos of their firstborn on Instagram.
Erwan captioned his post: "Our beautiful little daughter was born on March 2, 2020. I never knew that my heart could grow so quickly in just one day. I also had no idea that I could fall even more in love with my wife. Anne was so impressive throughout her pregnancy and in labor. I will forever be in her debt."
At the end, he added, "P.S. her name is Dahlia Amélie, in case some reporter decides to 'break the 'news'' again."
Continue reading below ↓
Recommended Videos
The news of their daughter's birth was reportedly "inadvertently leaked" by Nico Bolzico, the husband of Erwan's sister Solenn Heussaff.
Nico seems to be addressing this with his comment, "Welcome Dahlia! It is official! For the record, I didn't leak anything!"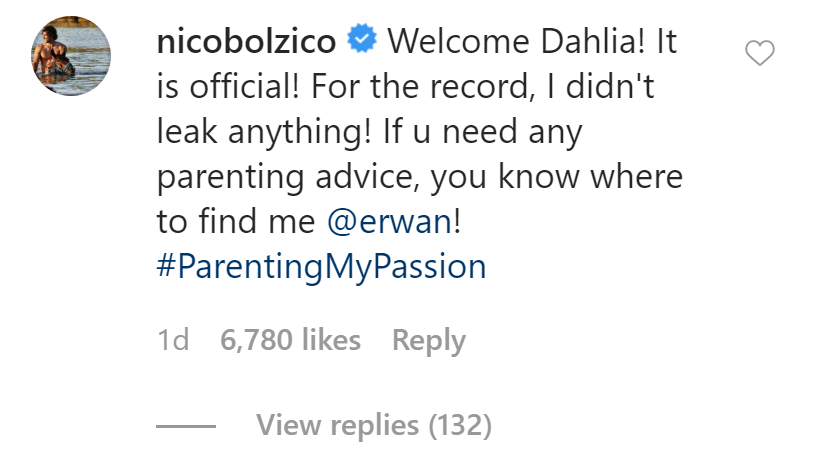 Nico also offered to give parenting advice to his brother-in-law. He said, "If you need any parenting advice, you know where to find me @erwan! #ParentingMyPassion."
This is not the first time Nico mentioned giving "parenting advice" to Erwan. In November 2019, months before welcoming their daughters, Nico said he is "a more experienced dad-to-be, 1.5 months ahead to be exact!"
On January 2020, he posted another photo with his "fifth best friend," which he captioned, "As an experienced dad, I am happy to share my wisdom with him. #FatherhoodMyPassion"
Just like Erwan, Nico is a new dad, who welcomed his daughter Thylane Katana with Solenn on New Year's Day 2020!
Follow Trixie on Instagram.