It looks like the men of the Bullied Husbands Club has cracked the system on a successful marriage!
On Instagram, Nico Bolzico posted a photo of himself with Solenn Heussaff at home as he wrote, "The husband, as the man of the house, takes care of the big decisions, while the #Wifezilla takes care of the small decisions." 
While some people may raise an eyebrow on the wife taking on the "small" decisions, what Nico meant was quite the contrary. He said, "Small decisions are: where to live, what car to get, where to go on vacation, what to eat, what movie to watch, who is in charge of the dishes, how many kids to have, among other small issues like that."
Continue reading below ↓
Recommended Videos
Nico continued, "Big decisions are: What should be the next planet to be [visited] by NASA, how the bilateral relationships between China and the USA continue, where should the next Football World Cup take place, and what [superhero] movies should MARVEL focus on, to mention a few."
"[It's] very important that the wife does not get involved with these big decisions that only the man of the house can take care of, and the husbands [cannot] get [involved] in the small decisions!" Nico said.
Nico's latest post draws inspiration from what he calls as the "OG member of the #bulliedhusbandsclub," Albert Einstein. Nico shared the following screenshot of a quote from the famed theoretical physicist on Instagram Stories: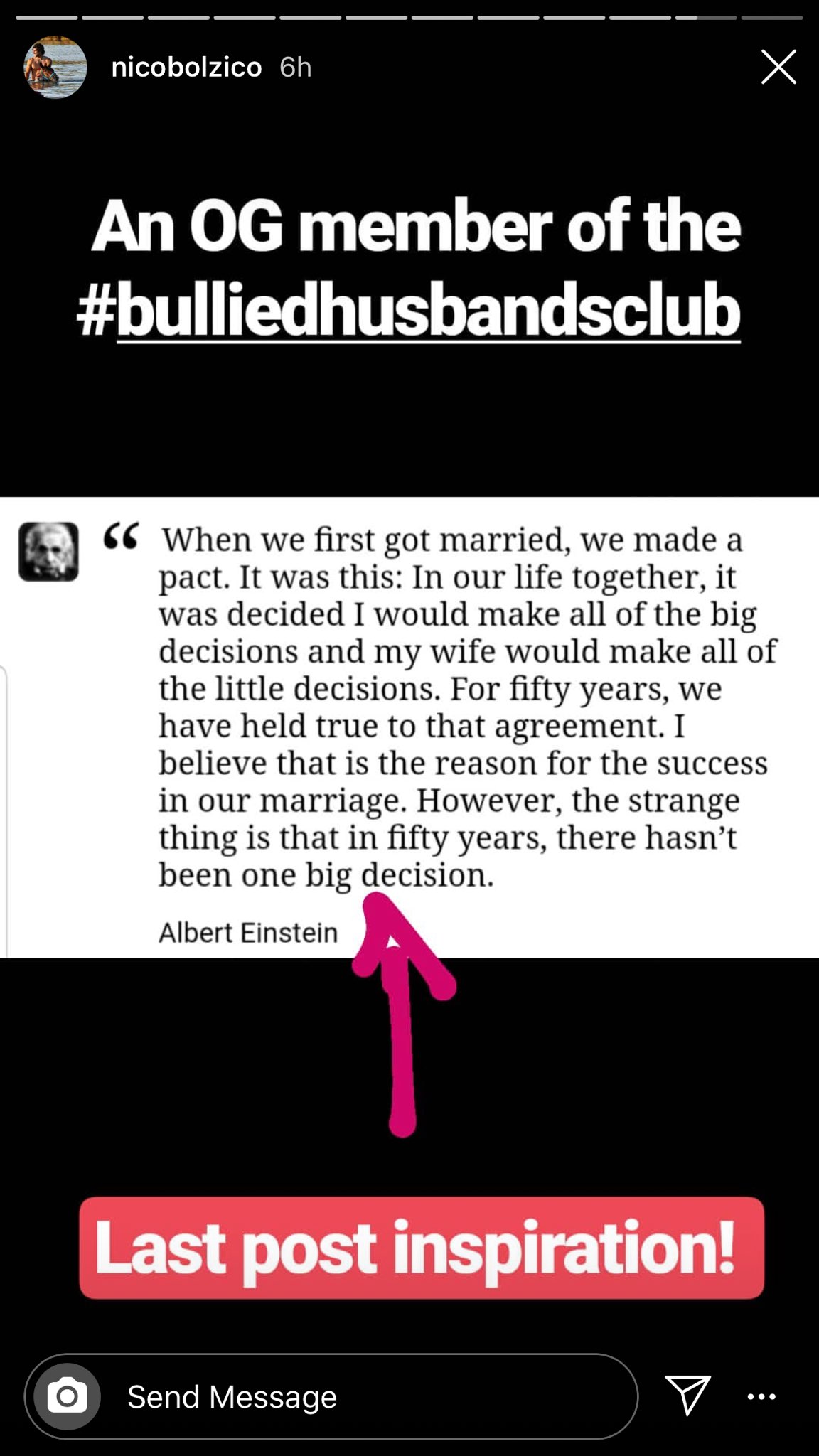 In early August 2019, Solenn and Nico announced that they are expecting their first child.
Follow Monina on Instagram.