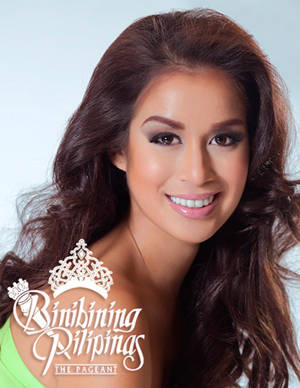 You could say that Bb. Pilipinas-International 2012 Nicole Schmitz is a veteran in the beauty pageant circuit. At 16, the half German, half-Filipino beauty made her pageant debut in the Miss Teen Philippines competition, landing the first runner-up title. In 2006, she was named Miss Mandaue Philippines. The following year, 2007, was a very busy year for Nicole—she was a finalist in Binibining Pilipinas, as well as the winner of the Model Quest Australia 2007. In 2008, she took home the title of Miss Philippines Australia, and earlier this year, she was crowned Bb. Pilipinas-International 2012.

But don't be fooled by the mile-long beauty queen credentials--this 23-year-old chick has more to her than meets the eye.

For starters, Nicole is a student taking up a double degree of law and psychology. She's also an extreme sports enthusiast with a list of adventures that would put even men to shame--bungee jumping, whitewater kayaking, hiking to the top of Mt. Pinatubo, the works.

Before she left for Okinawa, Japan yesterday as the official Philippine representative to the Miss International 2012 beauty pageant on October 21, Cosmo.ph got the chance to chat with Nicole, who shared her style statement, her fashion icon, her un-beauty queen qualities, and why you shouldn't be too quick to judge her kind as "all beauty, no brains". (Read our interview with Bb. Pilipinas-Supranational 2012 Elaine Kay Moll for more proof!)

Read on to get to know this smart-as-a-whip stunner better, and launch the gallery to view official photos of Nicole as the Philippine representative to the Miss International 2012 pageant!


Name one common misconception people have about beauty queens.

I think probably one of the most obvious ones is that we're all beauty and no brains. But you know, if you really pay attention watching beauty pageants these days, you'll really see that we're all trying to achieve a lot, we're all college students or graduates, and we all want to make a difference.

You're a law student and a beauty queen. Is it easy or hard to reconcile the two?

I think you can always find a way to integrate all aspects of your life, and being a lawyer definitely helps me in the question and answer portion, and I think both are having advocacy, arguing for what's right.

How does being a law student influence your beauty queen persona?

I think both require a strong stance and a strong personality and a strong aura. So I guess being a law student has given me the confidence to be able to stand in front of a crowd and you know get my point across. 

Continue reading on the next page.[nextpage]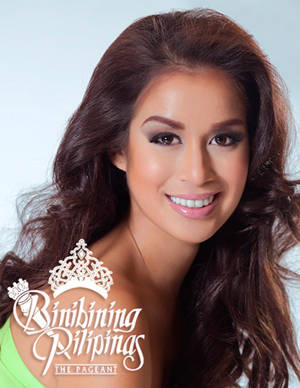 What's your number one advocacy?

I think I really love to focus on children; they're really my passion. Even in the psychology side, that's what I'd like to focus on. [I really want to] help their welfare, their health, their interests and inspire them to really reach their potential.

What's your everyday style?
Continue reading below ↓
Recommended Videos
I think I have a very feminine look. I like clothes that flatter my shape especially, I guess, highlighting my small waist. I also like to feel comfortable. Relaxed yet feminine.

Flats versus stilettos? Dresses versus jeans?

Well, as a beauty queen, we should always wear stilettos. Generally, I enjoy wearing flats; [they're] more comfortable. I feel more relaxed day to day. [As for dresses versus jeans], there's a time and place for both, but I like dresses; they're more feminine and girly.

Who is your style icon?

Especially since I'm joining the 2012 Miss International Pageant, I would say that my style icon is Audrey Hepburn. She's very timeless, classic, beautiful, feminine--all things that I want to embody as well.

Beauty queens are always viewed as eternally poised, perfectly polished ladies. Tell us a fun, un-beauty queen-like fact about you.

Well, I really like outdoor activities and extreme sports. I love the thrill of those types of things. I love rollercoasters. I love going camping. I hiked to the top of Mt. Pinatubo. I love adventure like water rafting, bungee jumping, things like that.

What's the most fearless thing you've done so far in terms of sports?

I've done whitewater kayaking by myself in a small town in Boracay area, Antique. And they have really wild rapids. I've never done it before but I just went there, put on my helmet and went by myself and went kayaking. It was really fun.

Any advice for fun, fearless Cosmo girls?

Well I think as a young, independent Filipino woman of today, you can be anything you want to be. So just continue being fun and fearless. Try extreme sports like me; you can still be feminine, poised, and beautiful like a beauty queen. Don't be discouraged. Just do it  Put yourself out there and give it a shot.
2206