Hands down, Nina Dobrev was our Best Dressed at the People's Choice Awards on January 8.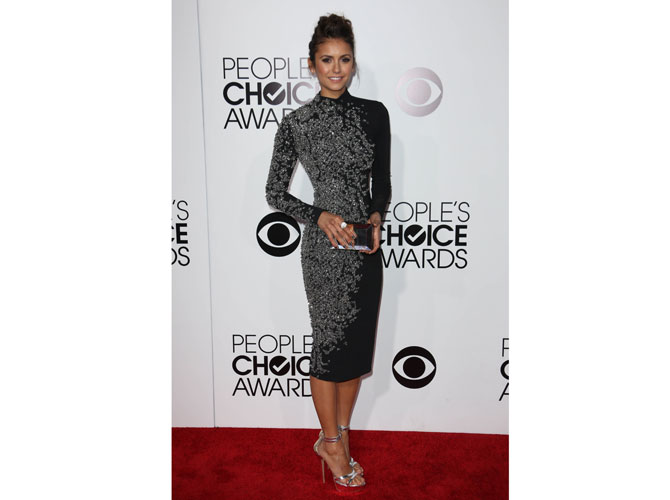 The Vampire Diaries actress wowed on the red carpet with an embellished Jenny Packham midi dress with long sleeves and a high neckline. It was a ridiculously conservative piece if you ask us, but Nina is proof that you can show minimal skin and still look freakin' fantastic!

She accessorized her look with a classy clutch from Raowulk, and the most stunning pair of Charlotte Olympia heels.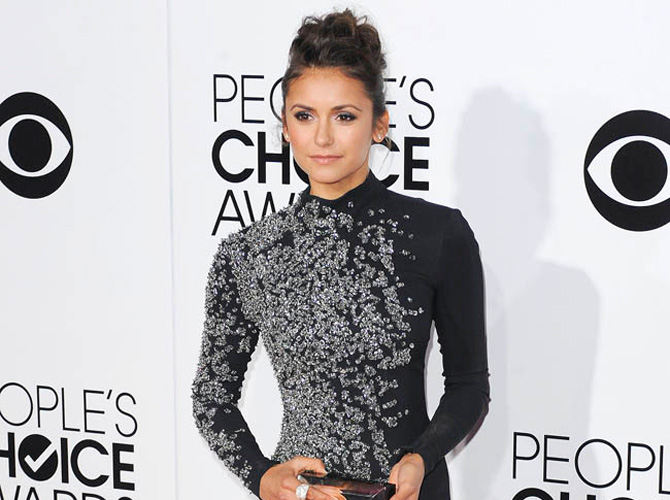 We're a little iffy about her hair, and wish she stuck with a mid-part chignon or a low bun. But TBH (To be honest), Nina can walk the red carpet in dreadlocks, and she'd still look like a million bucks! So all is forgiven, really.
***

Also, we couldn't help but get super kilig when Nina and TVD co-star/ex-boyfriend Ian Somerhalder took to the stage to receive the Best Chemistry award for their roles as on-screen couple Elena Gilbert and Damon Salvatore.
Ian exclaimed: "Wow, this is crazy! Can you believe this is almost five years in the making?"

The 25-year-old brunette joked: "You're right, yeah! But you know what's funny, Ian, is that at the beginning of the show, Elena actually hated Damon."

Ian retorted, "You were hooking up with my brother!", referring to Elena's long-term relationship with Damon's brother Stefan (Paul Wesley), on the show.

Nina continued, "Then we broke up in real life," with Ian chiming in, "And yet our characters are still dating on the show", before she replied, "It's a good thing it's not awkward..."

The Lost hunk then spontaneously planted a smooch on Nina's cheek as she giggled, "Well, it's a good thing we have chemistry!"
Continue reading below ↓
Recommended Videos
***

Ian took to his Twitter account after the show to greet his ex.
Happy Birthday @ninadobrev !!! The world loves you!We all do;) Enjoy the moment, enjoy the day,enjoy the year!

— ian somerhalder (@iansomerhalder) January 9, 2014
Which leaves us to wonder: Will these guys ever get back together IRL (In real life)? Because we badly want them to! LOOK AT THEM GO.

UGH. PERFECT. WHY, WORLD WHY?!